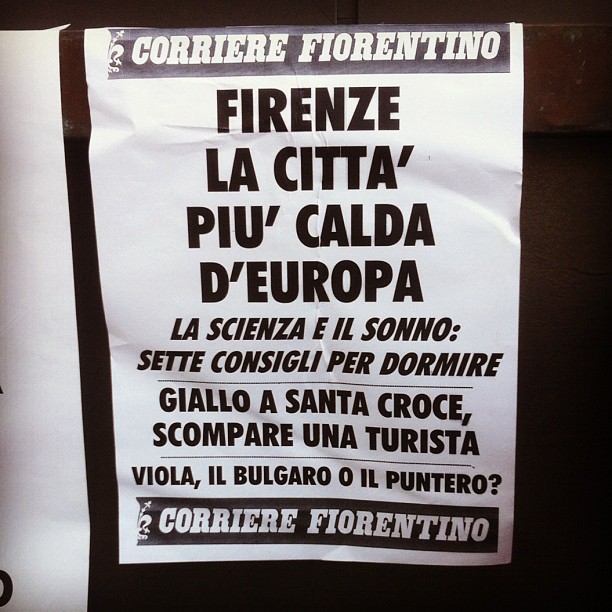 According to the Corriere Fiorentino, we're rated the hottest city in Europe! Florence gets pretty hot and inside is just as bad, since most houses don't have air conditioning here, for some reason.
The city is empty with just remains of overheated tourists scouting through the center of town. If you are Florentine you get outta Dodge. Hit the countryside or the seaside. Since I married a Florentine, I did just that.
My husband Nicco and I just came back from a few weeks in Viareggio where his family has had a home since the 60's, back when all the international celebrities would 'summer' there. It is a coastal town on the Italian Riviera with a long boardwalk overflowing with shops and restaurants, and a never ending supply of private beach clubs. All the glitz and glam are long gone, but what remains is a manageable city with great seafood, soft sand and casual fashion.
And when Viareggio gets to us, we have awesome neighboring towns just 15 minutes away, like Pisa, Lucca, Pietrasanta ('Sacred Stone') and the notorious Forte dei Marmi ('Fort of Marble'), which harbors all the great nightclubs in the region.
Days in Viareggio are spent reading, hiking, biking and definitely eating. If the winds are high enough, you can rent a sailboat. I haven't been lucky enough to jump on a little laser just yet. When the swells are up (hardly ever) you can even surf.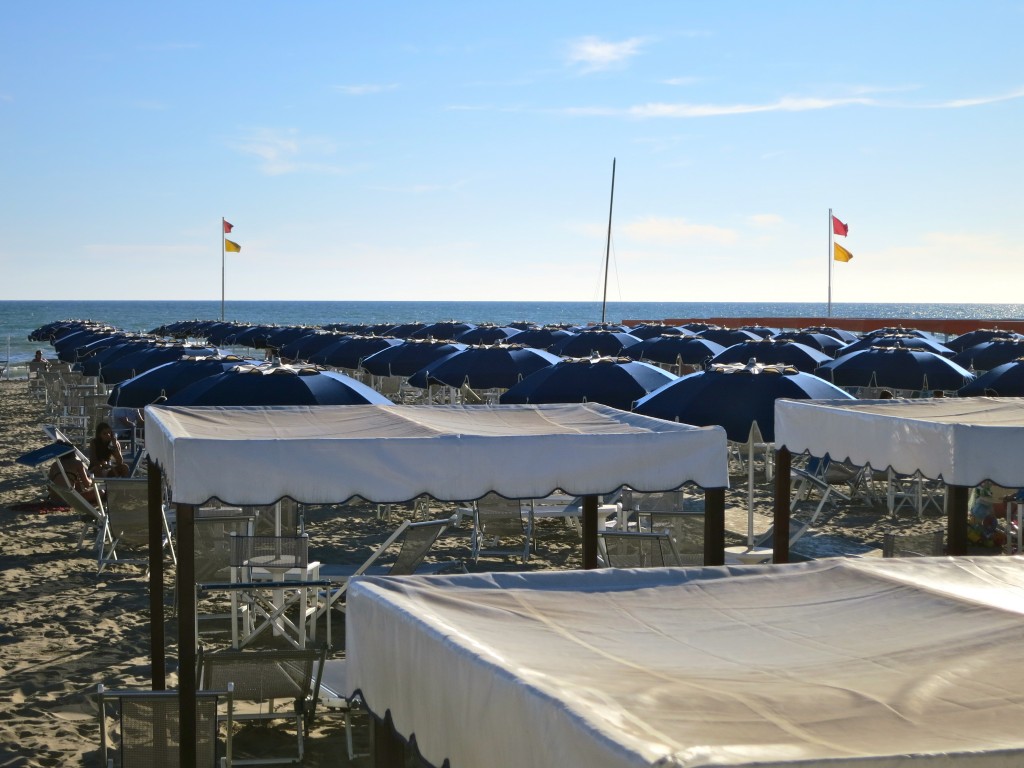 Family beach club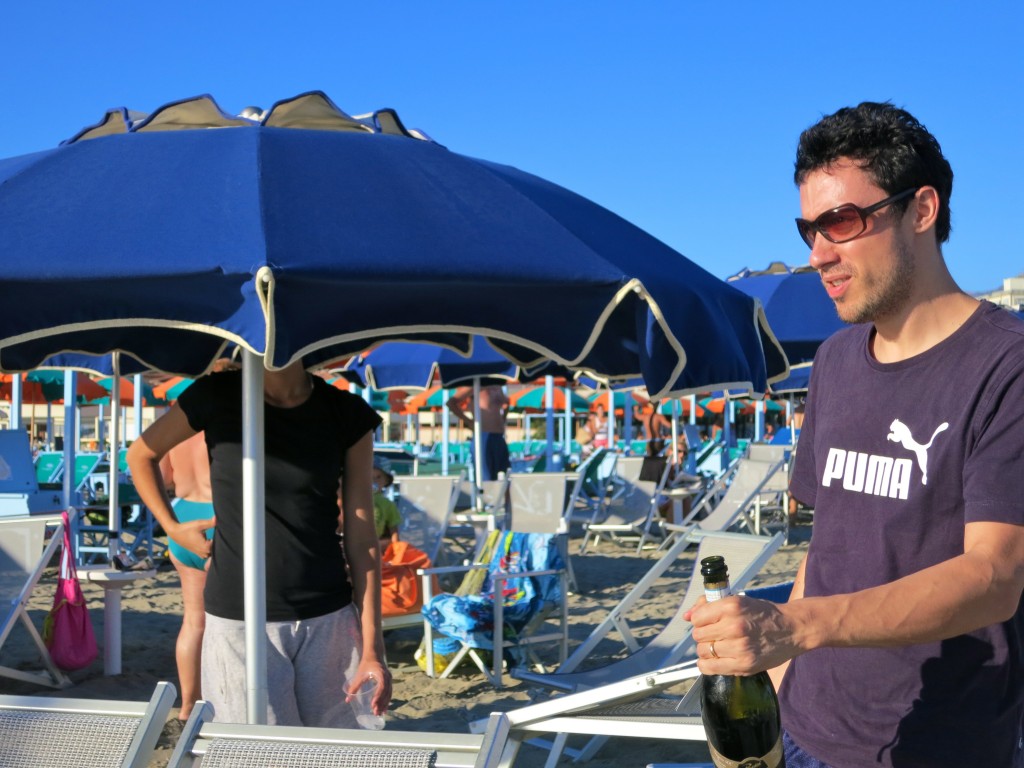 Nicco preparing Bellini's—prosecco + peach juice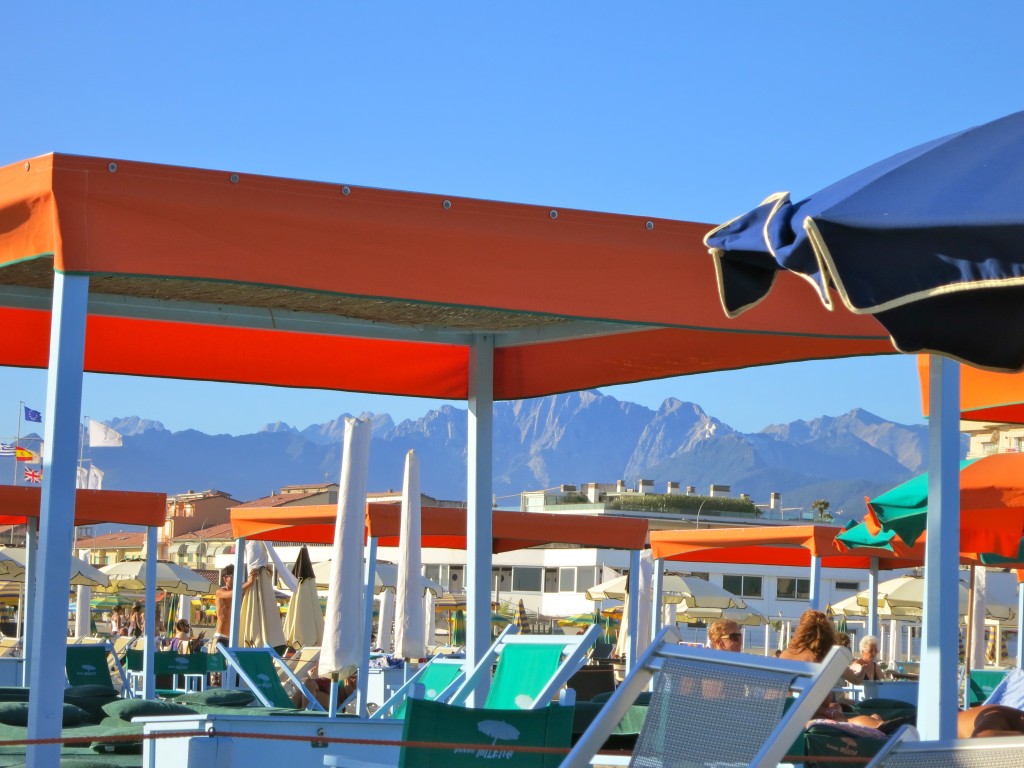 My Italian family is a member of a beach club that has the same bathing suits hanging in the family cabana since the 60's. Luckily, Nicco and I have an eclectic fashion sense — unlike the stereotypical speedo-wearing Italian man (see below) — so we wear the old swimsuits if we happen to forget our own that day.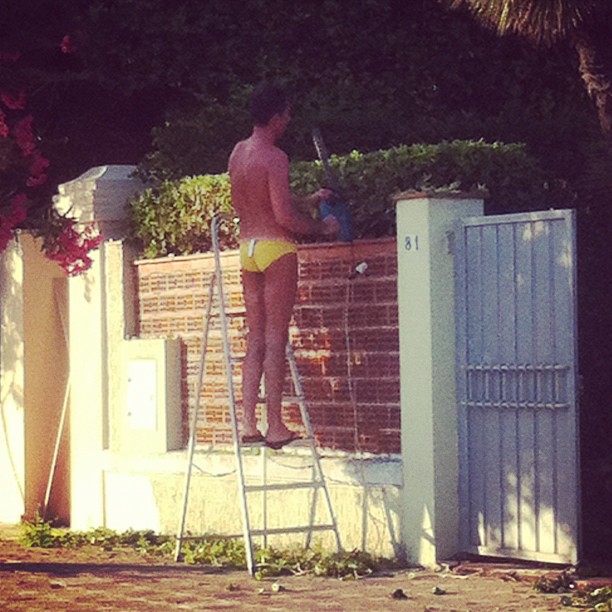 After a day at the beach and stroll on the boardwalk, we typically head to a bar before dinner. This means it's aperitivo time! Bars are set up with magical little finger food adoring the length of the bar. This is no time to be shy. Order a drink and pile all the goodies on a plastic plate. Then sit, drink, munch and relax. I always order a Spritz, hands down. Nicco, always gets a nice glass of Gewürztraminer, a light, sweet white wine. Both help cool off the summer heat.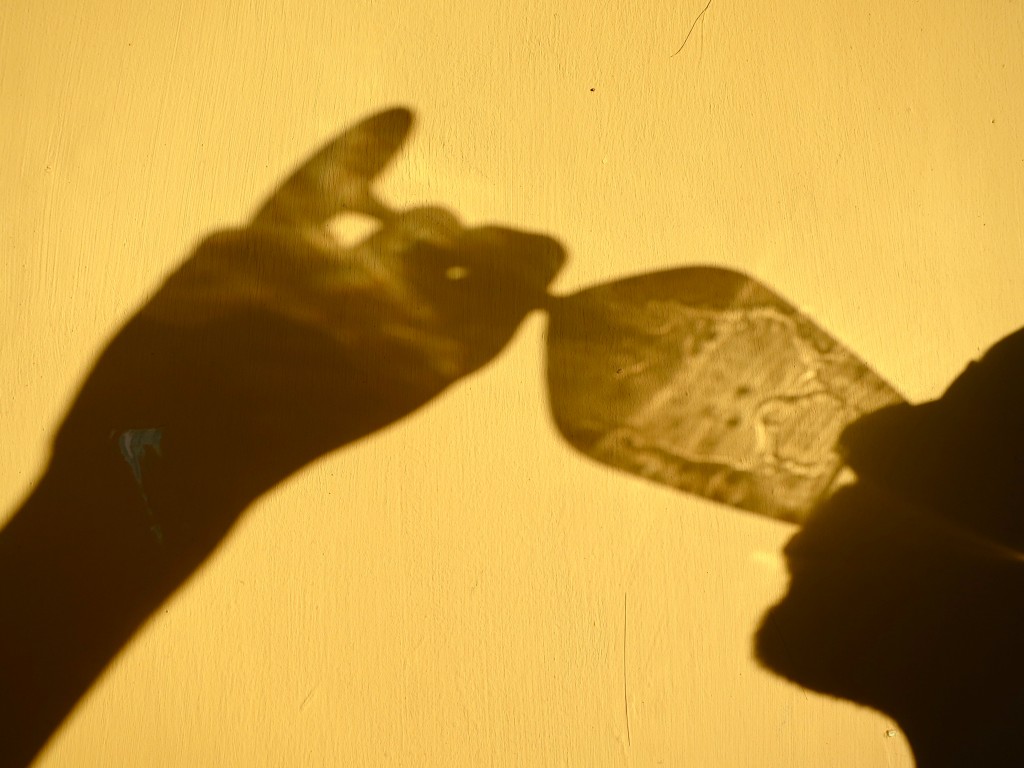 We then walk across the street and pick up the freshest fish at the local fisherman store for La Nonna, Nicco's paternal grandmother. The family has been buying fish at this store since they opened decades ago. We used to eat out more often, but came to realize that nothing really compares to Nonna's cooking. She is sweet, funny and one mean chef. If you come to the coast and do not have a Nonna of your own, don't worry, there are many great restaurants to choose from on the boardwalk.
Where did you travel this summer? Share your trips under comments.