Since we had a very small wedding of 30, I wanted to send post-wedding cards out to family and friends so they knew we were thinking of them. Our photographers at Studio Bonon sent me a few images to work off of to help me create vintage announcement cards. I wanted a photo that said it all – I chose the first one posted here.
I edited the b&w image and included some copy using Photoshop. I ordered 250 one-sided, A5 (14.8 x 21 cm) cards from Pix Art Printing. They arrived within 3 days and looked great. Now, the challenge was to find pretty, fitting envelopes.
There are probably more stationary stores than restaruants in Florence, so silly me, I assumed that it would have been easy to find A5 envelopes. All I found in that size were ugly postal ones that opened from the side. Luckily, I found a cartoleria (stationary store) in Novoli, an area within Florence. They had beautifully ribbed, off-white envelopes and elegant, crisp white ones.
To add a vintage feel, I used ceralacca (wax seals) on each envelope. The supplies were from Il Papiro, by the Duomo. The disadvantages to using this technique are: it can get pricey depending on the amount of wax colors and stamps you want, it's time consuming, and the wax may crack easily once dried. BUT, they look so pretty!
It was fun choosing wax colors and the stamp. I played around mixing colors and included natural dried plants and flowers to add an extra, Tuscan touch – an idea I had when hiking in Viareggio.
Supplies
lighter
oil burner with wick
ceralacca (wax sticks)
stamp
oily hand towel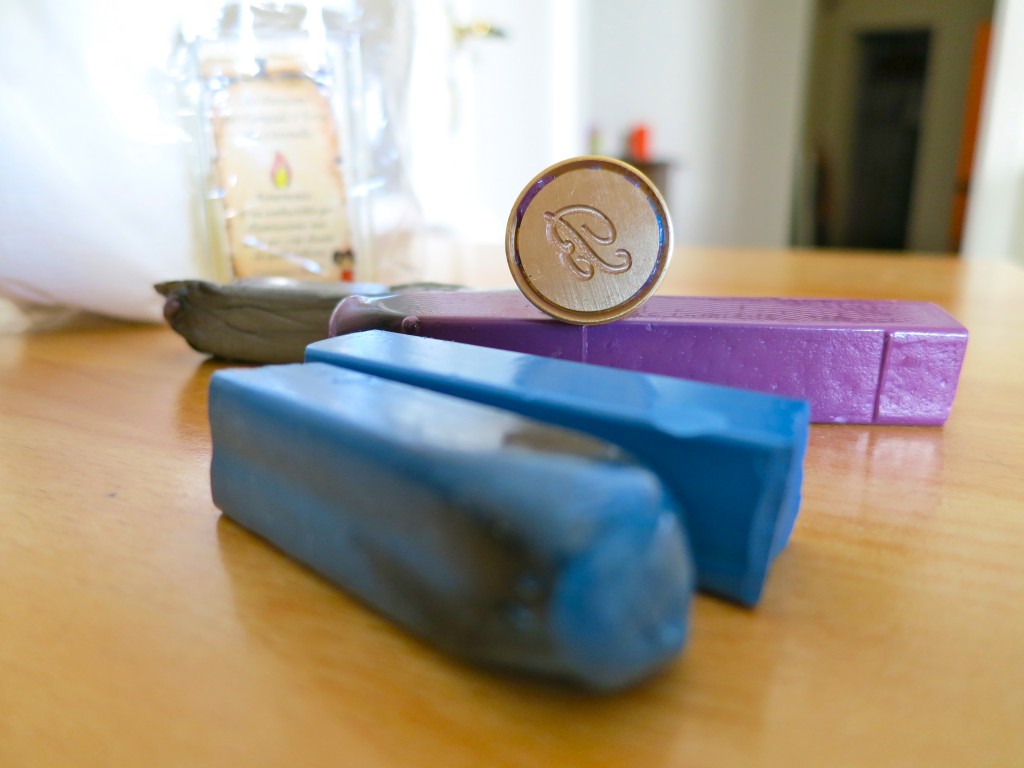 How To Use Ceralacca
grease the stamp with the oily hand towel – so the wax does not stick inside the stamp
light the wick
place the end of the wax stick to the flame
let the wax drip a healthy amount onto the seal
press the stamp firmly on the wax
et voilà!
It was fun making the wax fall wherever, rather than in a perfect circle – adding to that vintage look. Have you ever used this technique? I loved it.