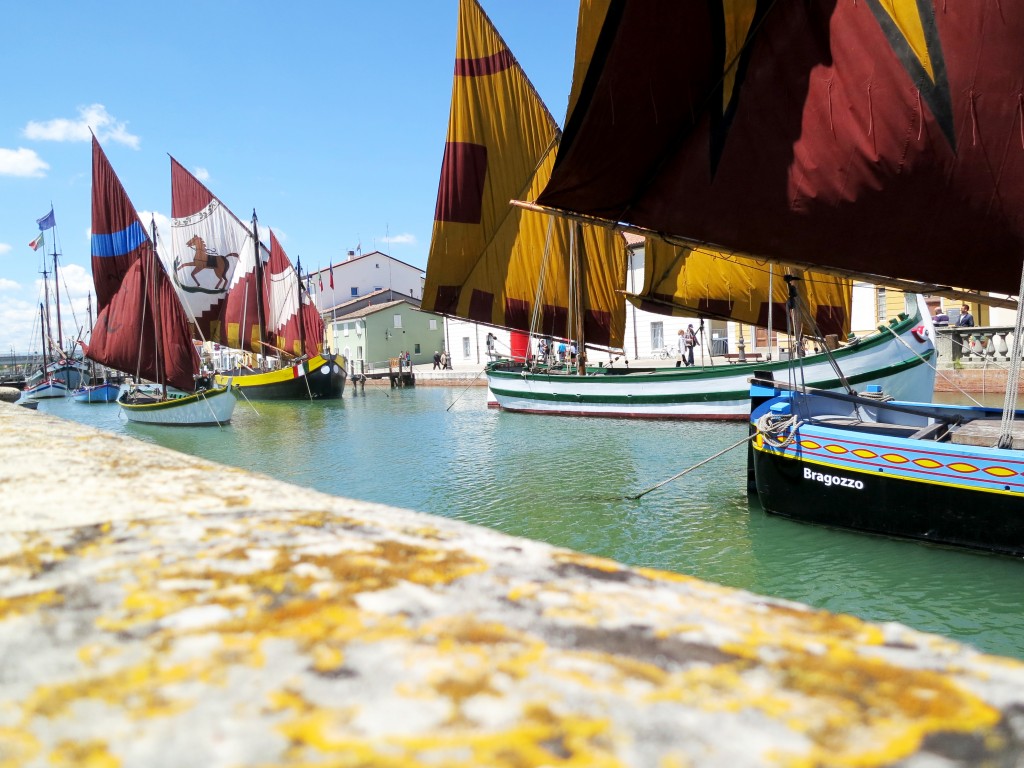 To be completely honest, I have never heard of Cesenatico. I was first like Cesenati-who? Ah, it's on the Adriatic Sea in Emilia-Romagna, so there are beaches and a salty breeze.
Alessandra C. contacted me to be a part of a 35 person international blog tour this past May. She worked in hand with Cesenatico BellaVita the consortium of hotels who opened their rooms up to all of us bloggers… and gave us bikes with bells and baskets.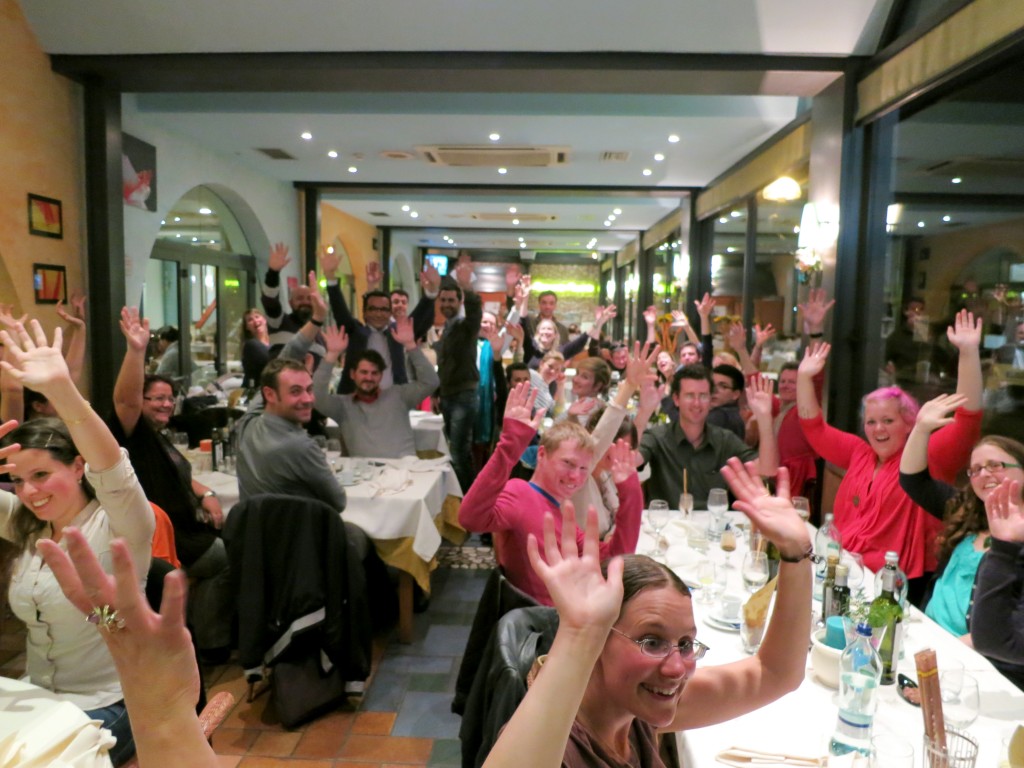 What a hungry bunch of bloggers at our amazing seafood dinner at Hotel Miramare
I happily accepted the invite because it was on the beach and it was a great opportunity to meet new bloggers (I mean look at that bunch!) and to catch up with those I knew on Twitter.
It took me about two weeks to remember how to pronounce Cesenatico. Luckily, I got it down by the time I took the train with Krista of AllaFiorentina from Florence – Bologna – Cesenatico. We had just about 3 hours of chit chat gearing up for an interesting weekend.
10 Reasons why I love Cesenatico
1. Although it rained for part of the time, it was still a gorgeous backdrop for a fun weekend with an endless amount of photo ops!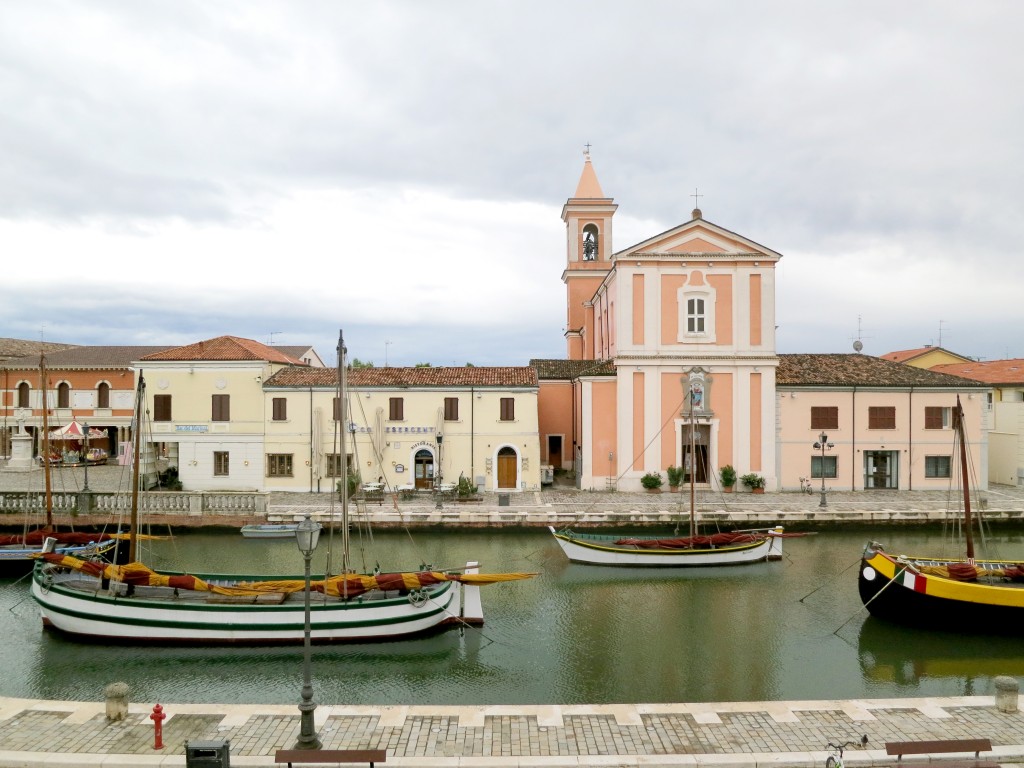 2. The canals are so beautiful and whimsical, filled with all types of colorful boats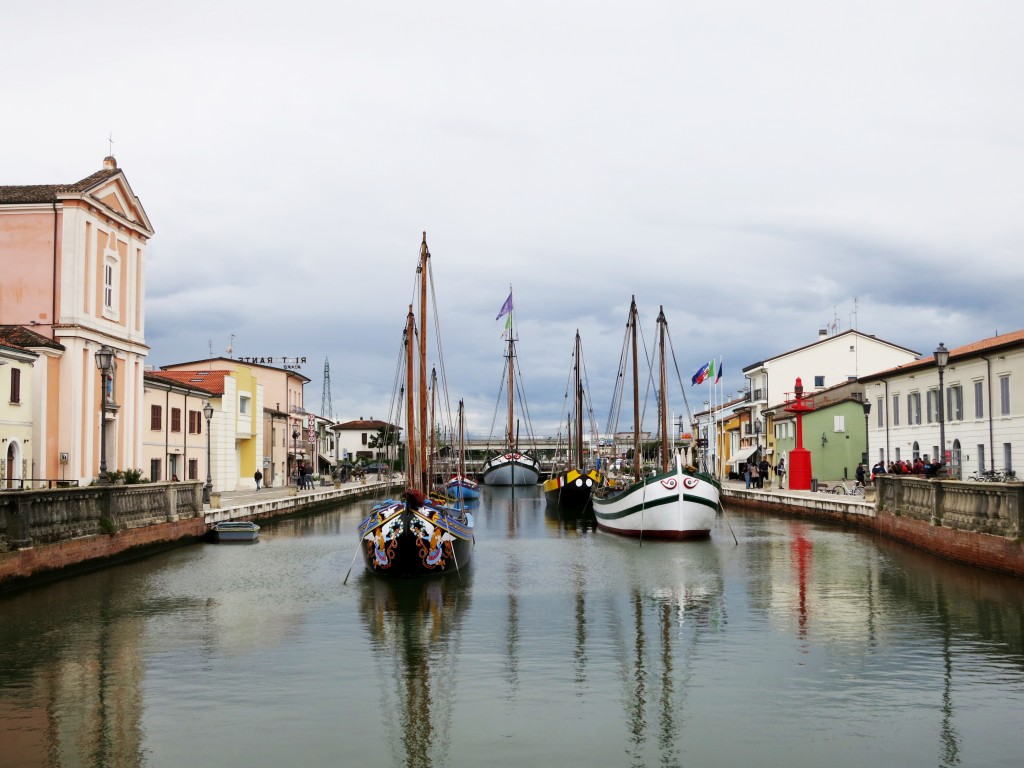 3. Pretty pretty sunsets!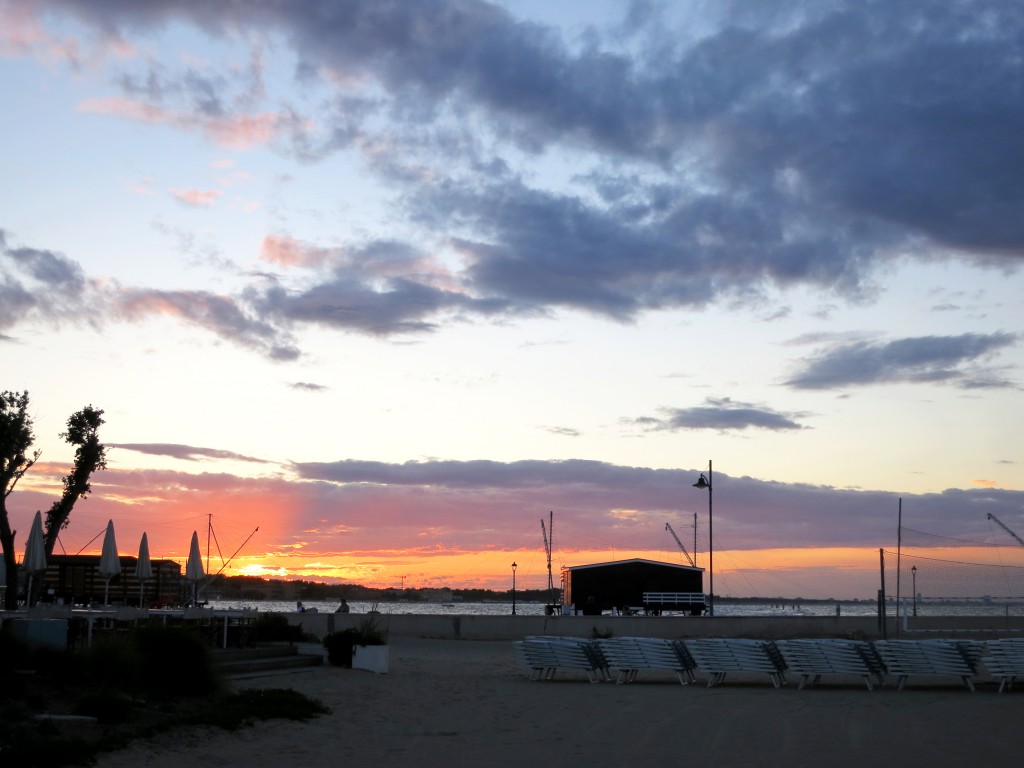 4. A private ride on a vintage 1925 boat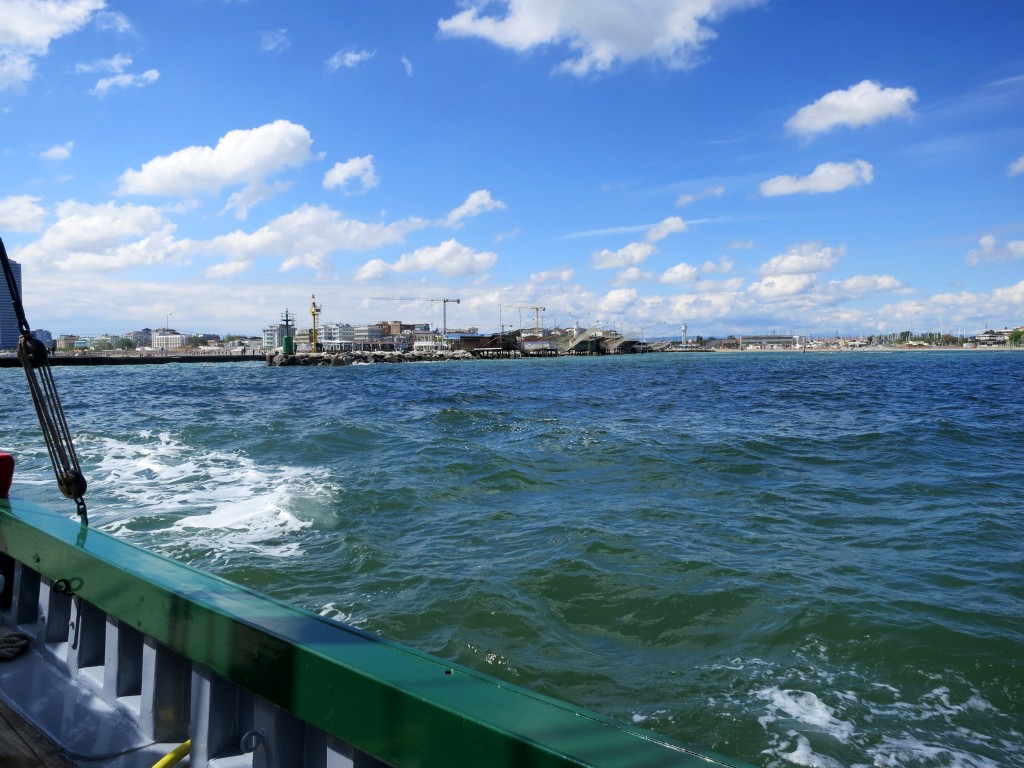 5. Sardine lunch! They were grilled and so crispy, served with white wine and seafood risotto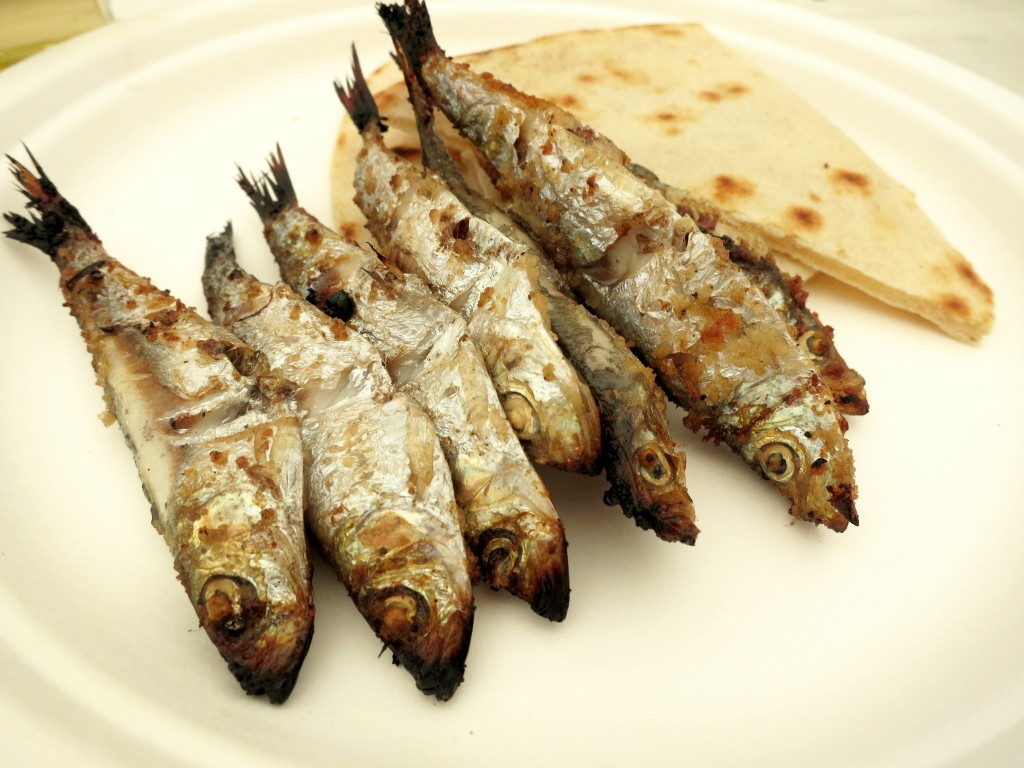 6. Biking 3km to 6km a day along the beach and through downtown with fellow bloggers—it's a sneaky way to exercise while on 'vacation'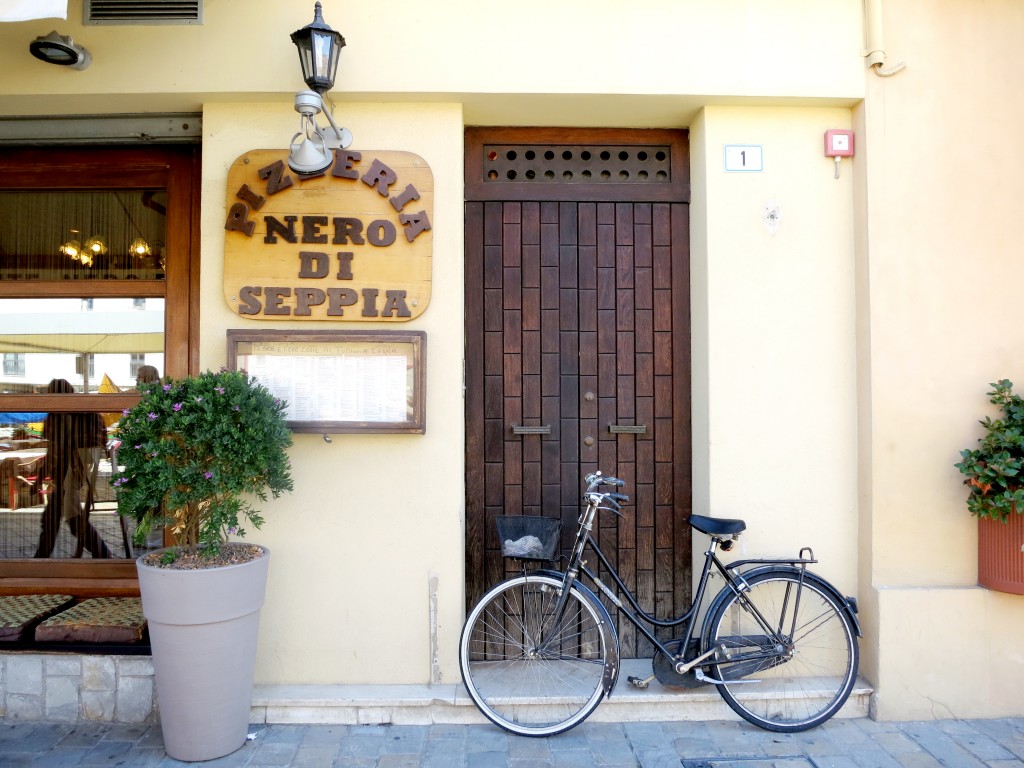 7. Bagno Marè is a gorgeous sea view spot—I recommend going for sundowners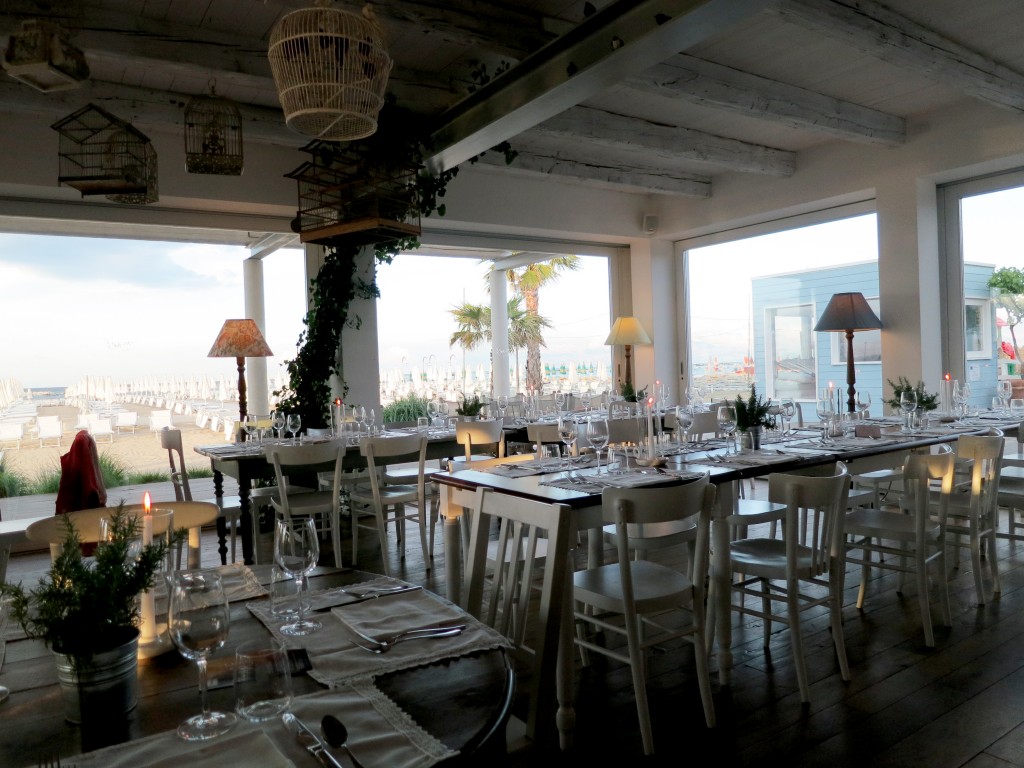 8. Although we didn't stay long, Sloppy Joe's is a nice bar where I would love to get a table, sit down and party with friends—great music and nice staff (also open for meals)
9. A really impressive dinner (bucatini pasta, mussels and to die for chocolate cake) with Adam at Hotel Michelangelo where I was their guest for three nights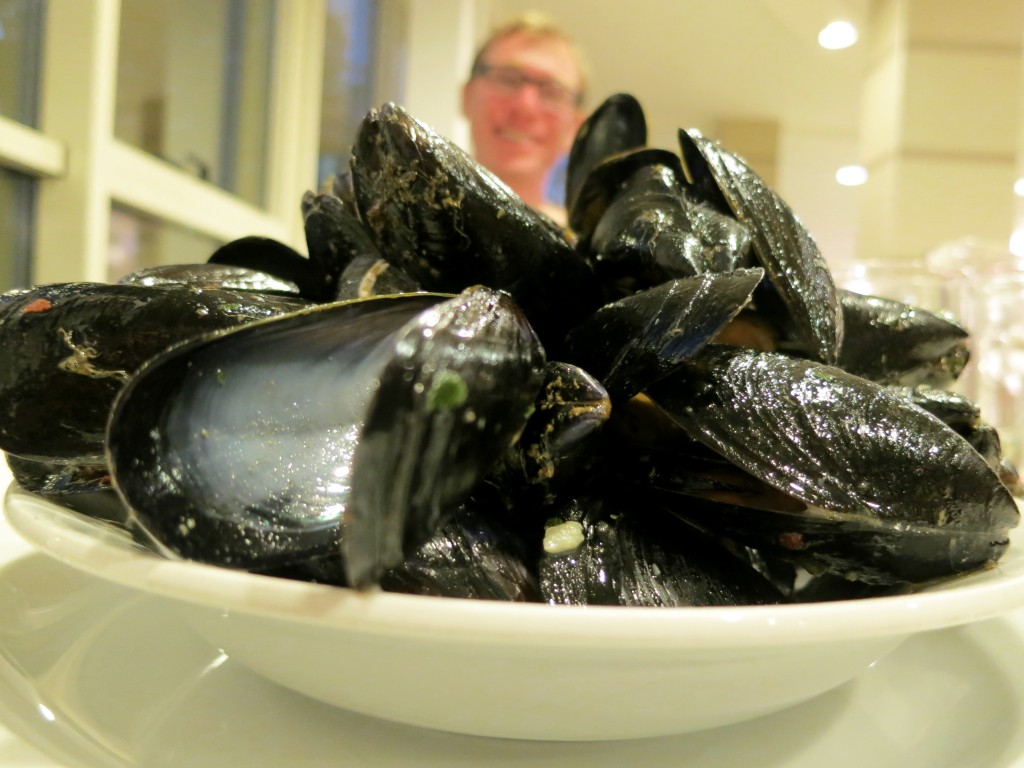 10. Drinks on the über lux Hotel Excelsior terrace with Adam and Teresa (she loved to rub it in that her hotel was so fab!)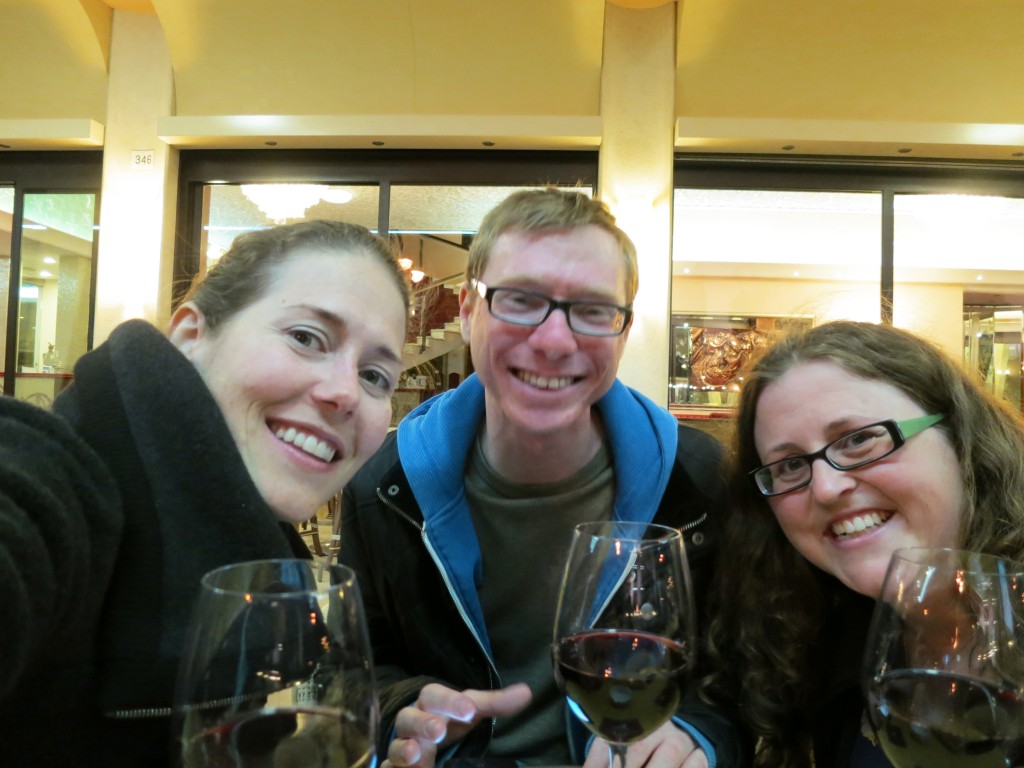 Things I learned about Cesenatico
There are other places to see on the east coast besides Rimini
It's close to Cesena and Ravenna, two places I would love to visit
This port town was founded in 1302 and currently has 20k residents
Cesenatico sits on 7km of coastline
Their Maritime Museum is literally on water, plus indoors where we took a private tour
In 1848, Garibaldi and 200 men set off from Cesenatico to rescue Venice when it was under siege
Cesare Borgia requested that Leonardo da Vinci surveyed the canal
The famous bike race "Nove Colli" (Nine Hills) is held here each May

Christmas is a beautiful time to visit because of all the lights on the boats and downtown buildings
Although my summers tend to be in Viareggio, I can see why so many families make Cesenatico their summer destination.
It's safe, friendly and great for those on a budget. The boardwalks are filled with beach clubs and shops. When the sun's out it's gorgeous and the seafood is worth the journey. Cheers to that.
Grazie mille Cesenatico Bellavita and to all the amazing bloggers I met by the sea!