That's right, my one year wedding anniversary recently passed and my husband and I ate the top tier of our original Italian wedding cake! It was damn good… for being a year old.
We were married in Fiesole (a hilltop town facing Florence) on the 4th of July, 2012. The views, ceremony, dinner, well practically everything was so romantic and unforgettable. I had a serious outer body experience floating along in my dress and being glued to my Father's left arm while slowly approaching Nicco.
Our first wedding cake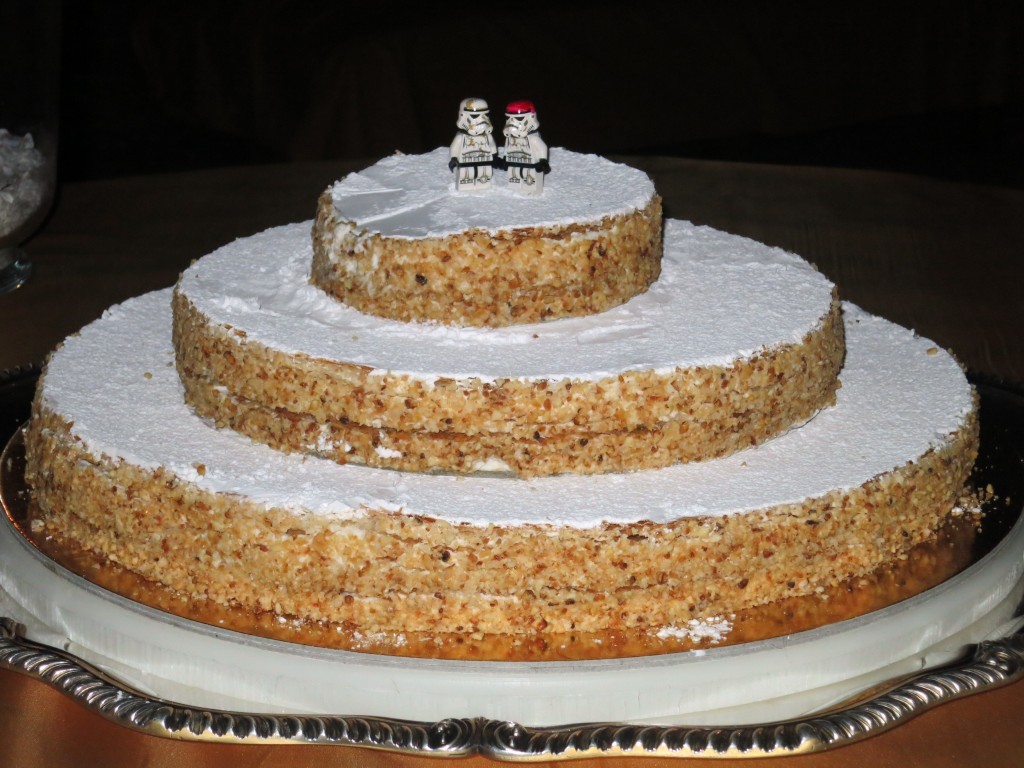 As the night progressed it was time to cut the cake! Some traditions can't hurt, right? Well speaking of traditions we ordered a millefoglie, being one of the three main Italian wedding cakes.
In order to personalize it my Mom and I scoured all of Florence and were able to track down a Star Wars Lego set, bingo! Nicco loves Star Wars, so why not throw on a couple of Stormtroopers to represent us? Kind of like us taking on the world together type of thing. I painted one helmet red as myself et voila, the cake topper was ready!
Our year old wedding cake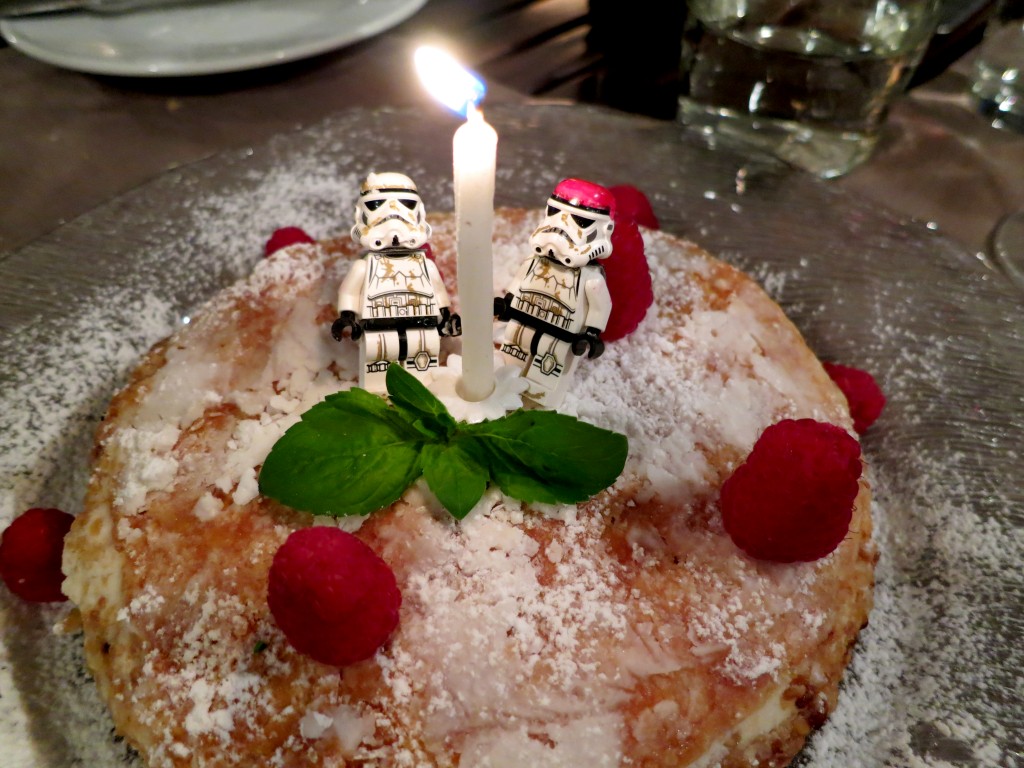 We conserved the top tier in our freezer for 362 days. The first night it stayed with family. The two nights before our anniversary it was stuffed in the coolest part of a mini fridge in our hotel room in Trento, up in the Dolomites. We went there to celebrate a few days before a grappa tour began.
On the night of the 4th, we set the semi-cool cake in a freezer bag and asked the waiter at Scrigno del Duomo to pop it in the fridge until we finished dinner. It was pretty funny having to ask the waiter if he can keep our year old cake cool for a few hours. The waiter was confused at first and then got all excited once he understood that we actually kept a cake in the freezer for a year.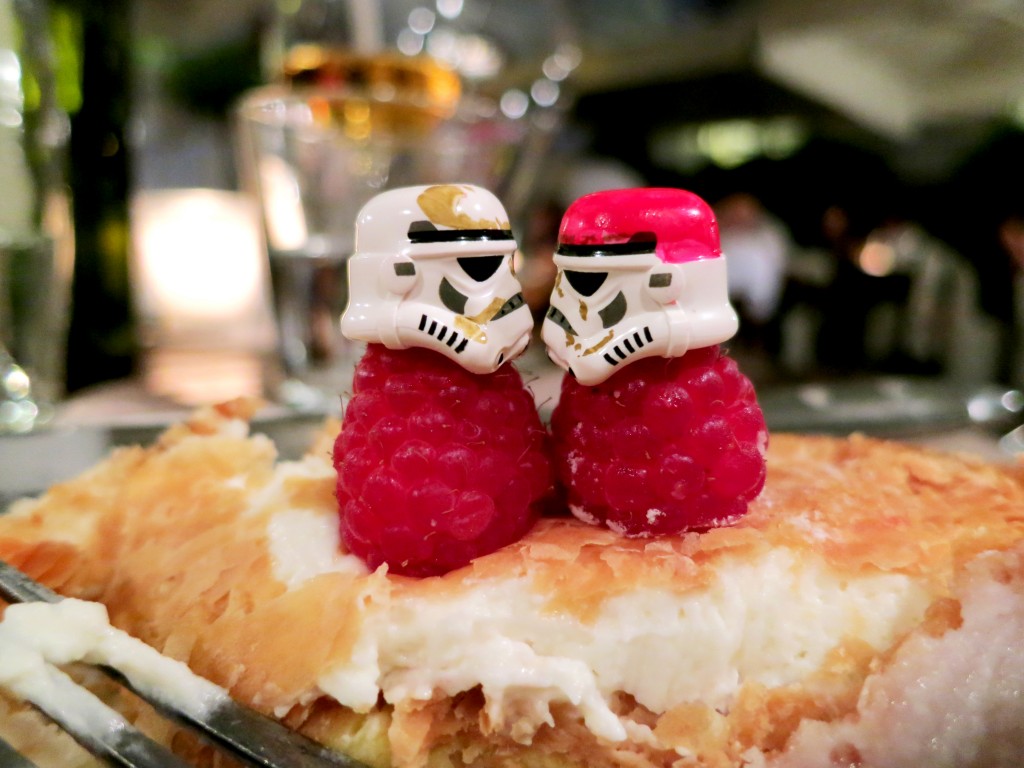 It was time for dessert and Nicco was sweating bullets hoping we wouldn't die from the year old 'fresh' cream and panna (whipped cream) filling. We cheersed with our forks and took a bite. Mmmm, I really enjoyed it. It was light, creamy and not too sweet, just like the year before. Nicco loves cream and panna, so he pushed the 'what was once flaky but now soggy' pastry aside while he surgically devoured the cream.
We survived!
P.S. The raspberries were fresh.