I'm bad at 'vacationing'. I go all out. Maximum speed. I'm even known to work on vacation. You're about to tell me to get a life, right?!
My recent trip back to Florence put an end to that type of travel. Thanks to a 100+ fever, I had no choice but to take it easy. The fact that I lost my appetite for two days was also a telling sign something was wrong. I gave in, and gave my body a serious rest.
Luckily, I had two nights reserved at the newly renovated Palazzo San Niccolò after living it up for two nights at Palazzo Belfiore Residence. I went from a bit more bustle to a lot less hustle in the quiet hood of San Niccolò. I can't say enough about this neighborhood. It's really where my heart stops and can take everything in.
San Niccolò Neighborhood — Good Eats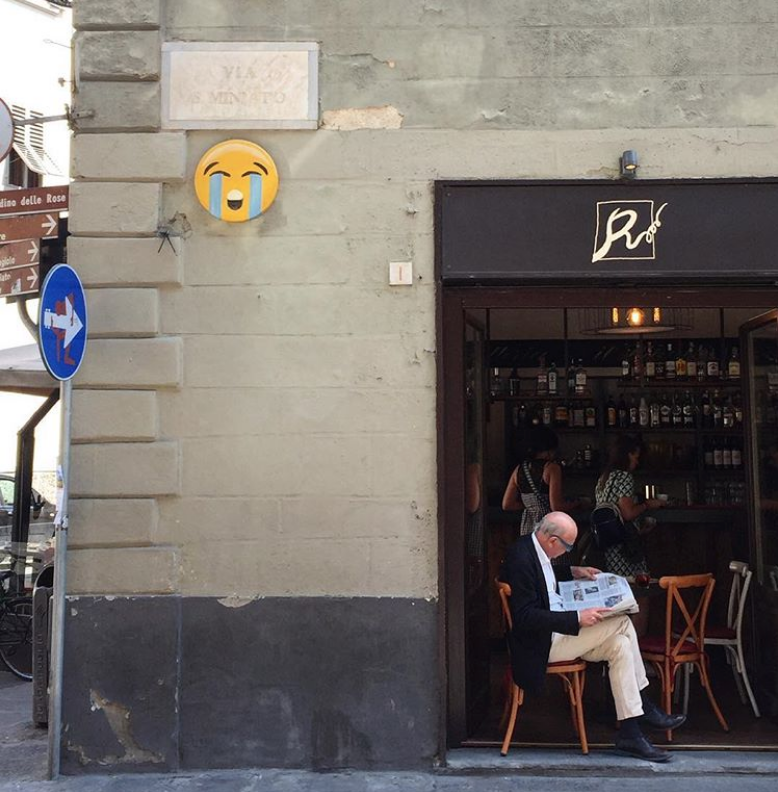 This local part of Florence is near a mouth-watering corner where Via San Niccolò and Via San Miniato converge into a palatable pit of foodie options like Il Rifrullo (image above is @notmynonni outside), Bevo Vino, Fuori Porta, Zeb, and Il Gelato di Filo. It's convenient since there's always something open; and for as quiet as the area is, this corner is great for happy hour and hanging out late into the night.
I have to give a special shout out to Osteria San Niccolò for letting me take their utensils to my room at Palazzo San Niccolò, since I was too sick to stay and eat. Life saver!
San Niccolò Neighborhood — Art & Culture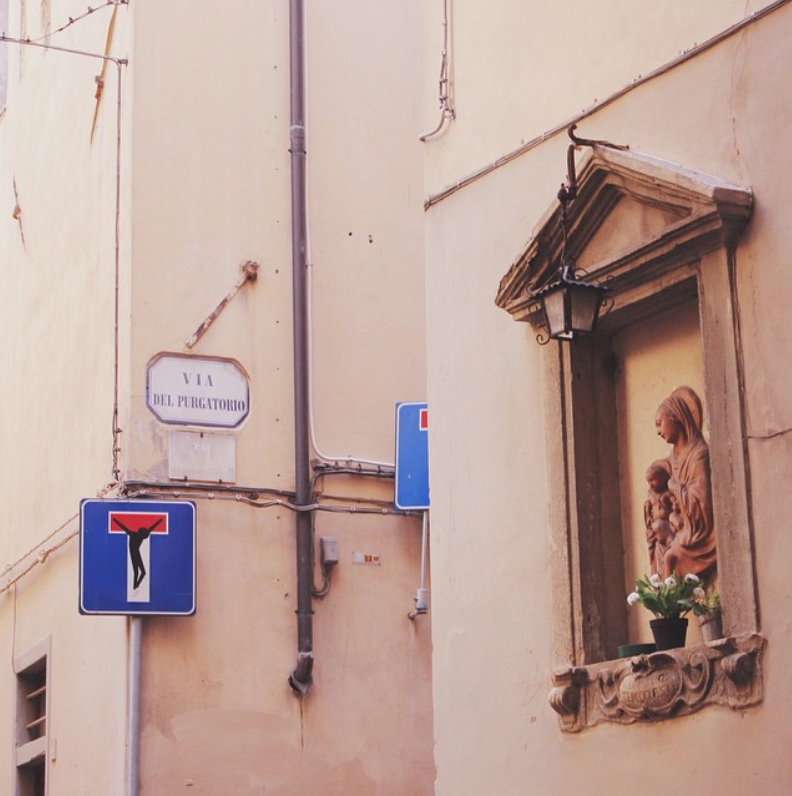 My apartment at Palazzo San Niccolò was right across from Clet Abraham's art studio! If you've been to Florence or even other parts of Europe, you've definitely seen his street art. He's an amazing artist, always working with opposing forces and humor, and what seems to be a gentle soul. Don't miss this exclusive interview with Clet! I interviewed him a while back at the Gucci Cafe in Florence and it's my favorite writing piece to date.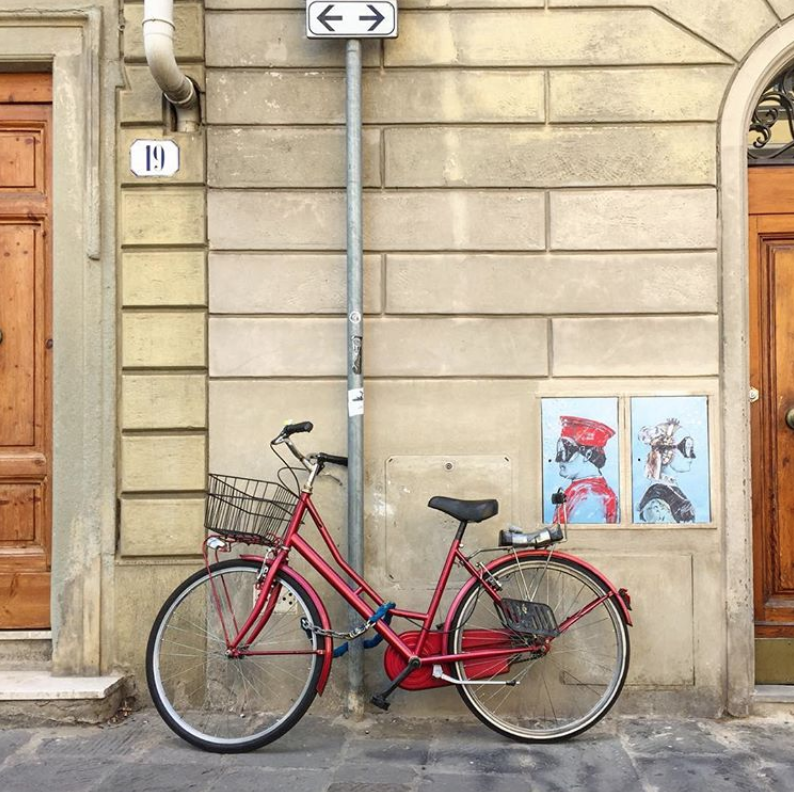 Artist Blub also has a lot of work in this neighborhood. This photo is one of many I've taken – I can't get enough of this work! Check out this exclusive interview with Blub.
San Niccolò — Where To Stay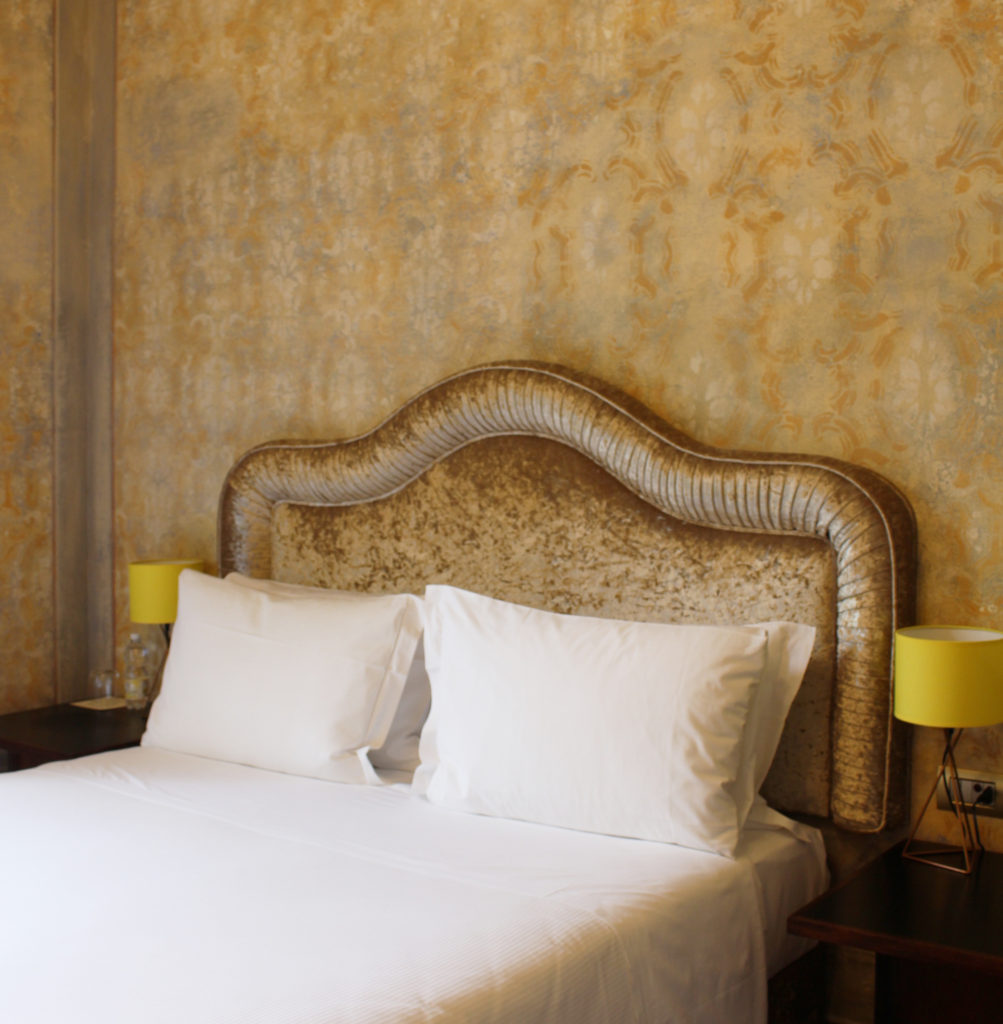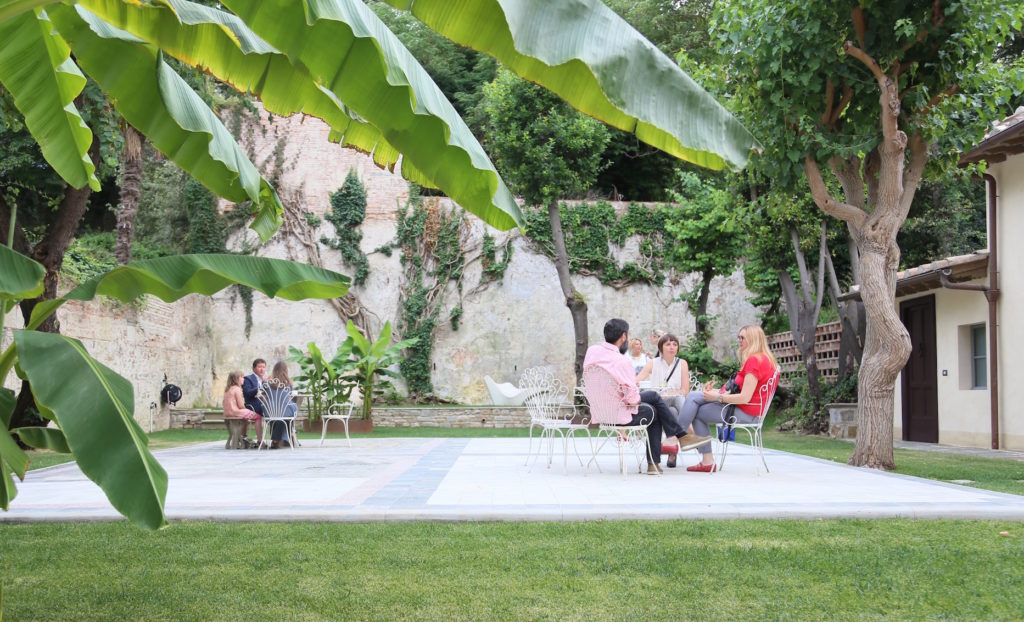 In the end, the fever was the best thing for me. It reminded me to SLOW down and just be. No rush, no hurry, and above all, no work. Every cloud has a silver lining; the worse I felt, the more I realized how much I need to take it easy on vacation.
Luckily, I had the best retreat in town to rest, recover, and still explore my favorite areas of Florence. Palazzo San Niccolò was a serious haven that I couldn't be more grateful for. The linens, oh my gawd, were heavenly. The private garden in the back, such a wonderful perk. The quality of service, oh how it saved me! As soon as they heard I was not feeling well, they brought me a full tea set with a kettle, mug and tea selection. Not having to be anywhere at any time and knowing I had the best bed in town was reassuring and definitely turned my fever into a positive experience filled with lots of movie watching, resting and reflecting. Seriously recommend this place because of its location, service, comfort and privacy. Once you're in your apartment you feel like you're more remote, but when you leave the property you have access to so much!
I've been traveling to Florence since I was 21 and it has never stopped feeling like a second home. As much as I may miss it, I know it's a part of me and that I can go back at any time and pick up where I left off.