I always found it so weird that growing up my Mom and Dad never wanted anything for Christmas or even their Birthdays. This seemed to just be another reason to label them as 'nuts'. Then one day I woke up and realized I didn't need anything either. Sure money, a purse or new kicks is always nice, but I have enough of everything, most of which I never use. As for birthdays, I remember feeling content in where I was and with whom I was with.
Christmas should be for the kids more than adults. There's too much pressure on gift giving and I think it's crazy that anyone besides a ten year old would expect a gift… unless you have a partner. Don't get me wrong, I love giving out gifts. I love thinking of something that would make someone happy, something that is not typical, something thoughtful and unique. Gifts are fine, my point is that there's no need to go crazy about it, spend money when you can also do great things with your family or friends that would be more memorable than giving a 'thing'.
Last Christmas Nicco took me snowboarding in Sestriere, Turin and gave me an art piece that I was dying for. It was hanging in Il Giova restaurant in Sant'Ambrogio, Florence, painted by an artist who also bartends at Caffè Sant'Ambrogio down the street. I would love to collect a piece from each of her series. Now, that's a gift!
I used to paint and sell my art for ten years when I was living in Miami. The more I painted, the happier I felt. It felt amazing to know that people enjoyed my art, that by some extension, I was making them happy by filling their homes with color and smiles. Maybe this is why I love creating gifts from the heart more than shopping 'til I drop at the malls.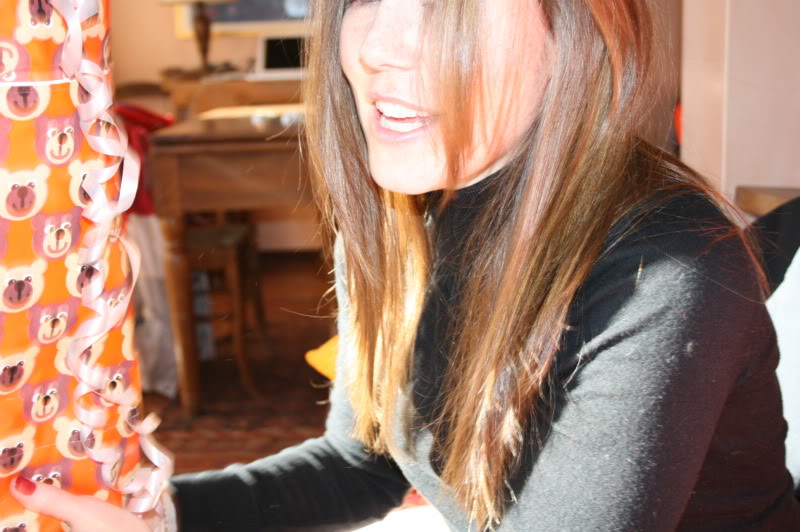 So, are you still on the hunt for a Holiday gift? If you can't create or bake something yourself, then find something creative like art or an activity to share. The best way to create memories is by doing something together. Point being, it's the labor of love behind something that makes it count, not how many gift receipts you dish out.
What was the most memorable gift (Christmas or not) someone has given you? My most memorable gifts were a 16th birthday in Paris and a most recent birthday surprise trip to Bolzano, Italy.