If there is one thing that I recommend is to not walk, but bike Lucca and explore. It's such a fun way to see, eat and drink everything.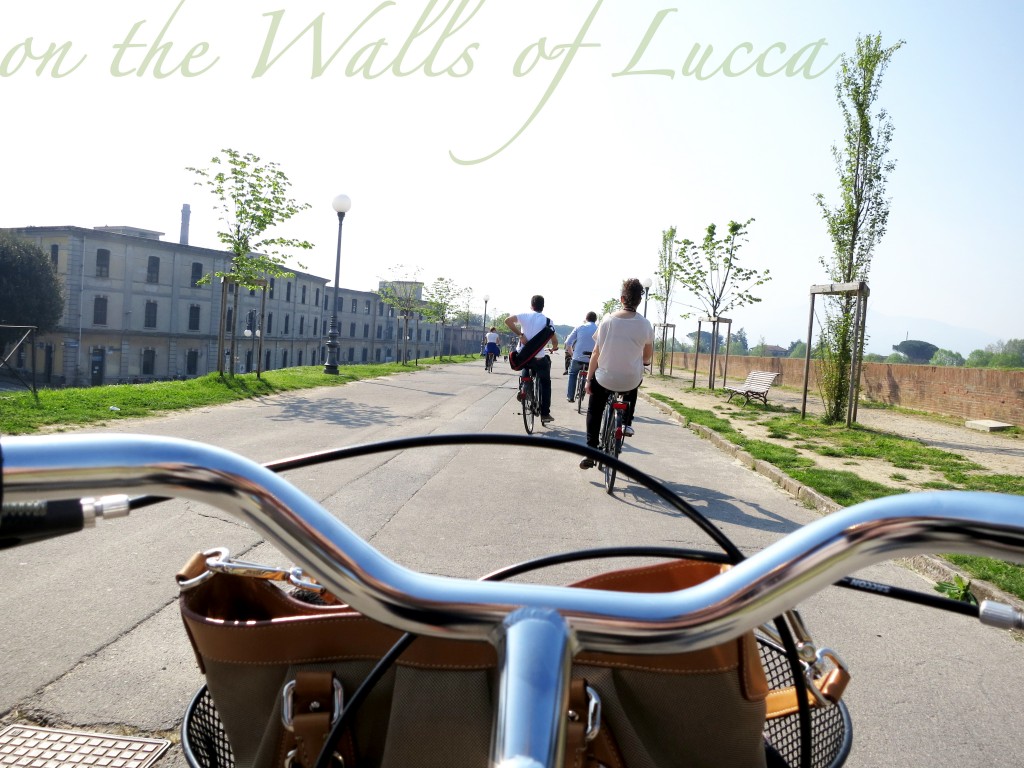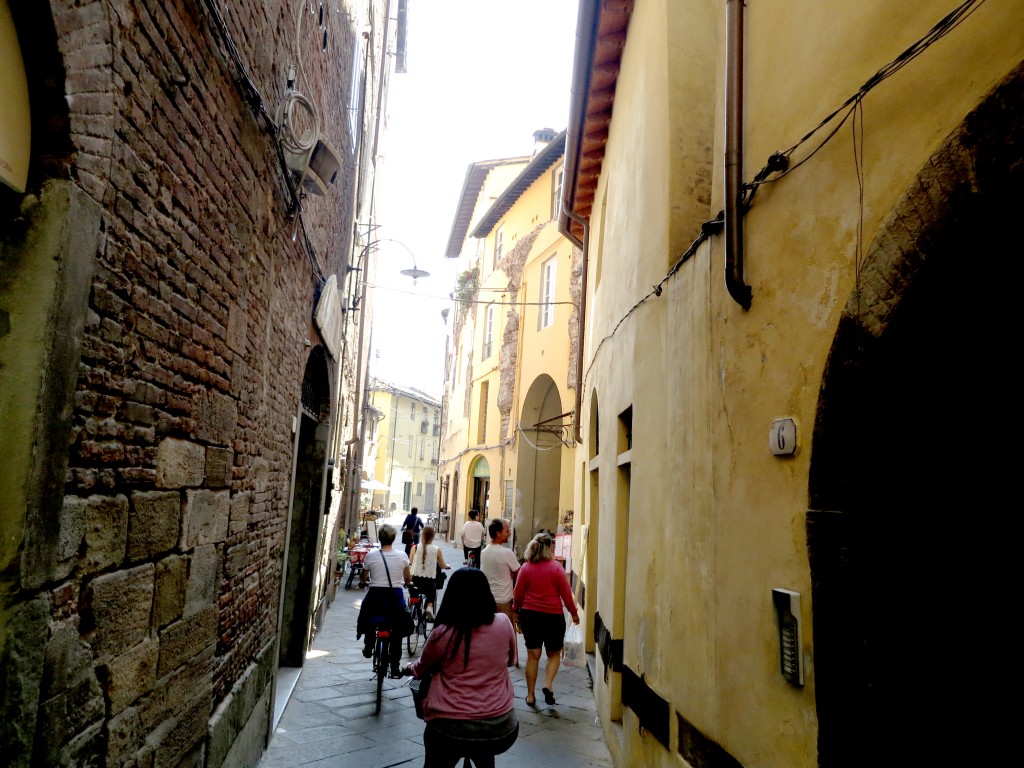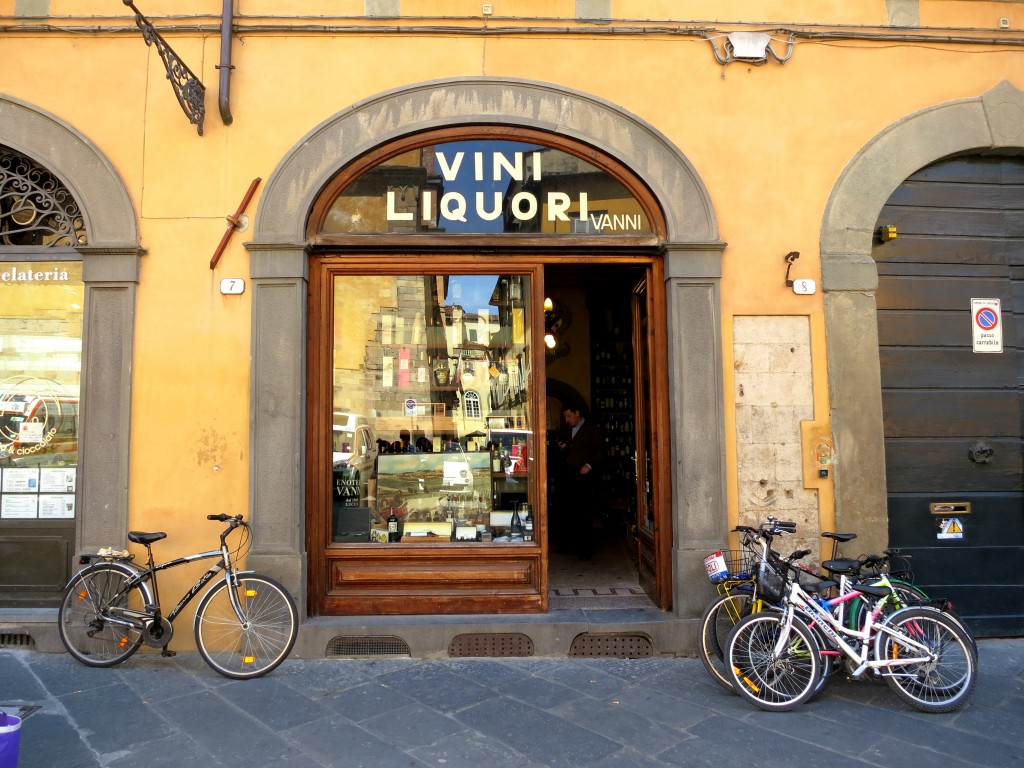 Lucca has so much more to offer than I ever realized from previous visits. Last month I was invited on a Tuscan blog tour with Play Your Tuscany and went on the bike ride of my life.
Bike Lucca: what to see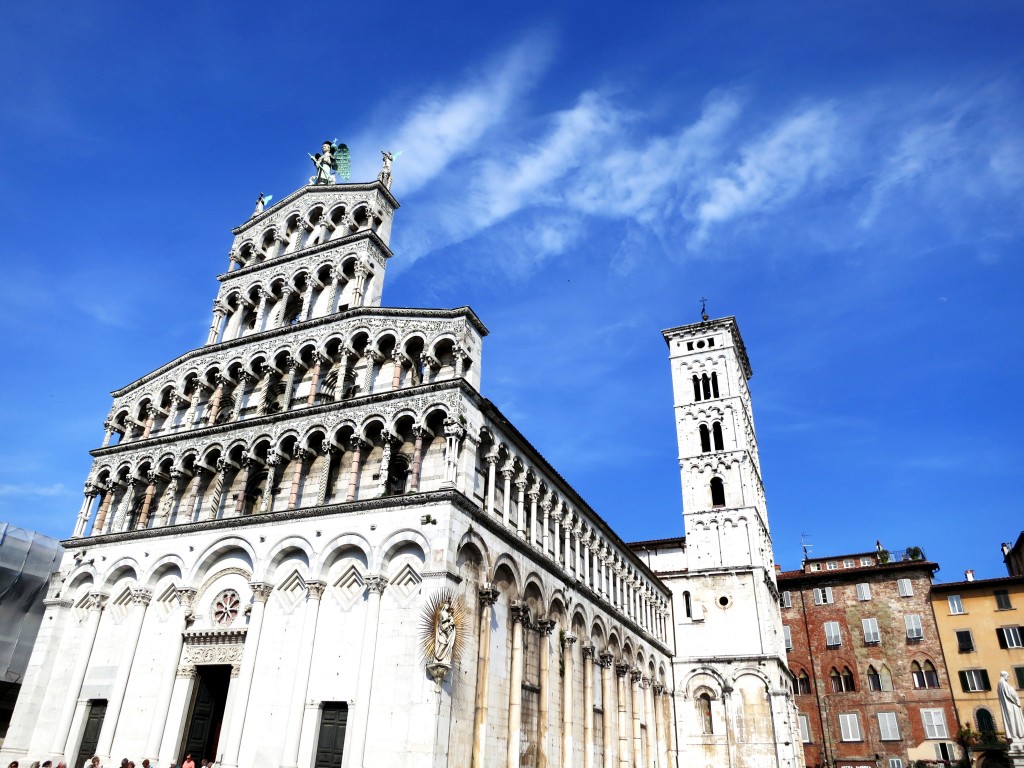 We were guided by a wonderful woman from the Province of Lucca's tourist department. She had ten sturdy, colorful bikes with baskets ready to go. I do love baskets. Oh, and a lock. Don't forget to lock your bike every time you 'park'. Off we went. Around the walls of Lucca.
We took a little detour inside the walls where there is an incredible museum—totally unexpected. Our guide explained how the fortress was hundreds of years ago… the canons, the moats, the kings and queens.
We continued through the narrow streets until reaching the Guinigi Tower. What a cool tower with a lovely tree up on top to provide some well deserved shade. It was so relaxing to take a breath up there and see the 360 degree Lucchese view.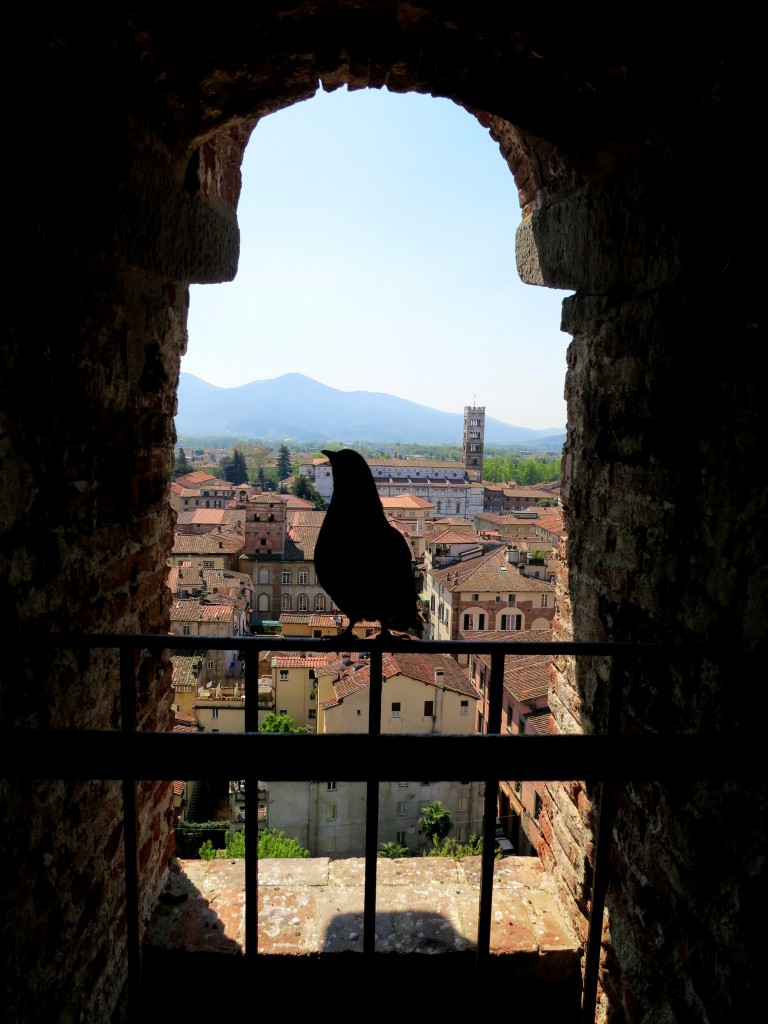 Next up were the colorful characters of Lu.C.C.A.'s (Lucca contemporary art museum). The owner and chef treated us to a nice Vermentino Litorale produced by Cecchi paired with the most delicate ravioli I've ever had. A complete sensory explosion. We then took a private tour around the Antonio Ligabue exhibit.
I saw the David LaChapelle exhibit at Lu.C.C.A. a few months ago. They have a great line up, restaurant, lobby and impressive space for such a small town. Plus, the bottom floor is said to have been a Roman brothel from the 2nd Century. Don't believe me? Go and see the suggestive murals yourself.
Another great exhibit not to be missed is at Domus Romana. This ancient site is the most recent ruin (oxymoron?) found in the area. It's said to be a Roman house from the 1st Century. We nibbled on typical ancient bread with a Roman spread then washed it down with wine.
Bike Lucca: where to drink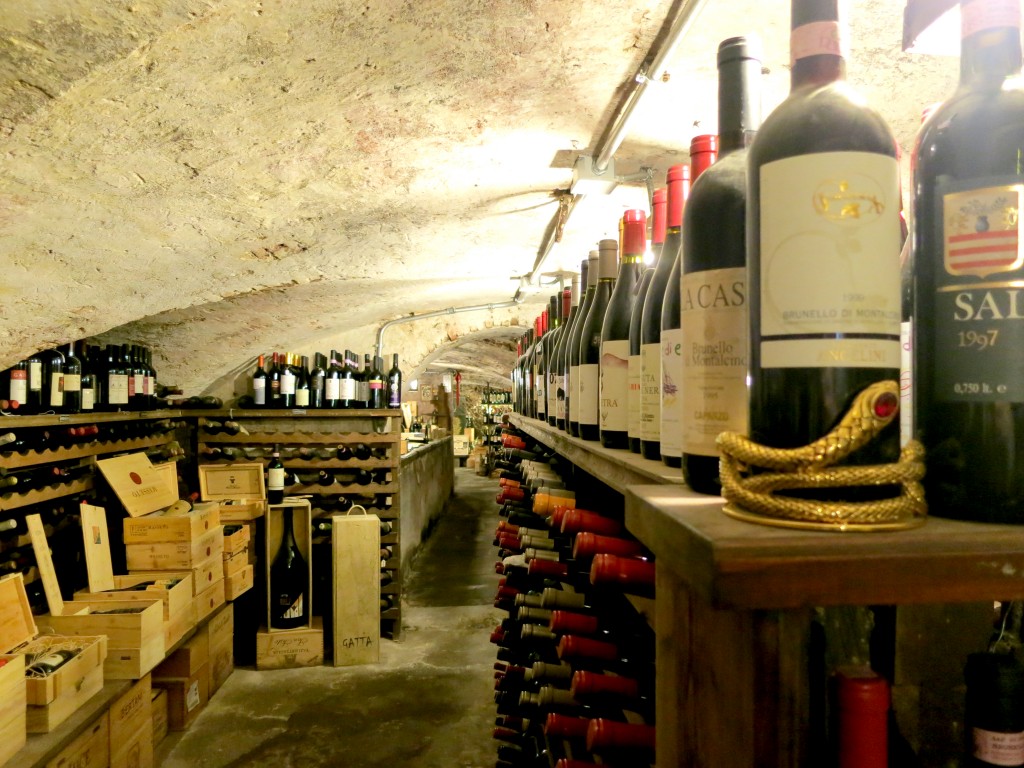 Wine time! We had an incredible wine tasting in a cave at Enoteca Vanni's wine and liquor store. It has been run by the same blood line for generations. Go and sift around their impressive collection. 
Bike Lucca: where to eat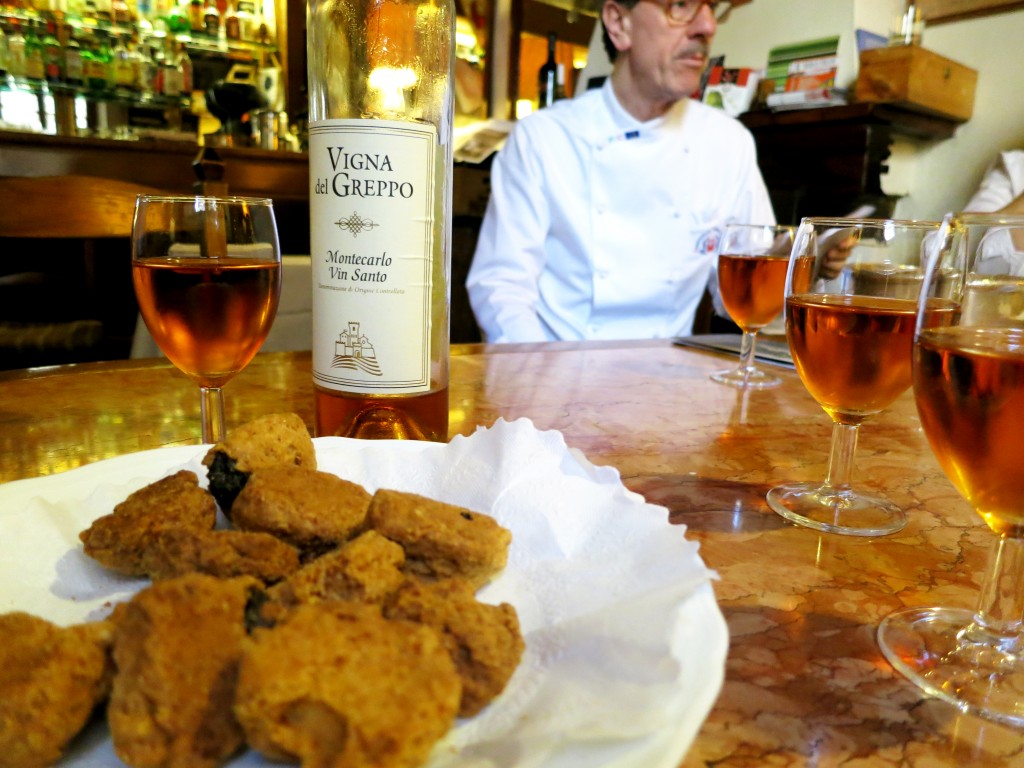 Caffè delle Mura is great for casual outdoor or indoor dining. Read the rare meat and special chocolate truffle and cigar treat I had.
However, if you are in the mood for a more swanky evening head to the oldest, topped ranked restaurant in town, Buca di Sant'Antonio. The head Chef was so gracious, serving us freshly baked biscotti's to dunk in the chilled Vin Santo dessert wine. He recounted stories of the past—travellers who would crash at what is now the restaurant but was once a stable, bar and motel. It definitely saw some interesting hooligans come in and out hundreds of years ago.
Finally, I was able to bike Lucca out of all the times I've been there. It was one of the many highlights of the blog tour. The day before I had a really unique experience with Paolo Parisi, the Egg Master in Pisa and the day after we explored the mystical marble quarries of Carrara.
Like this post? Any desire to bike Lucca? Please share and comment below.