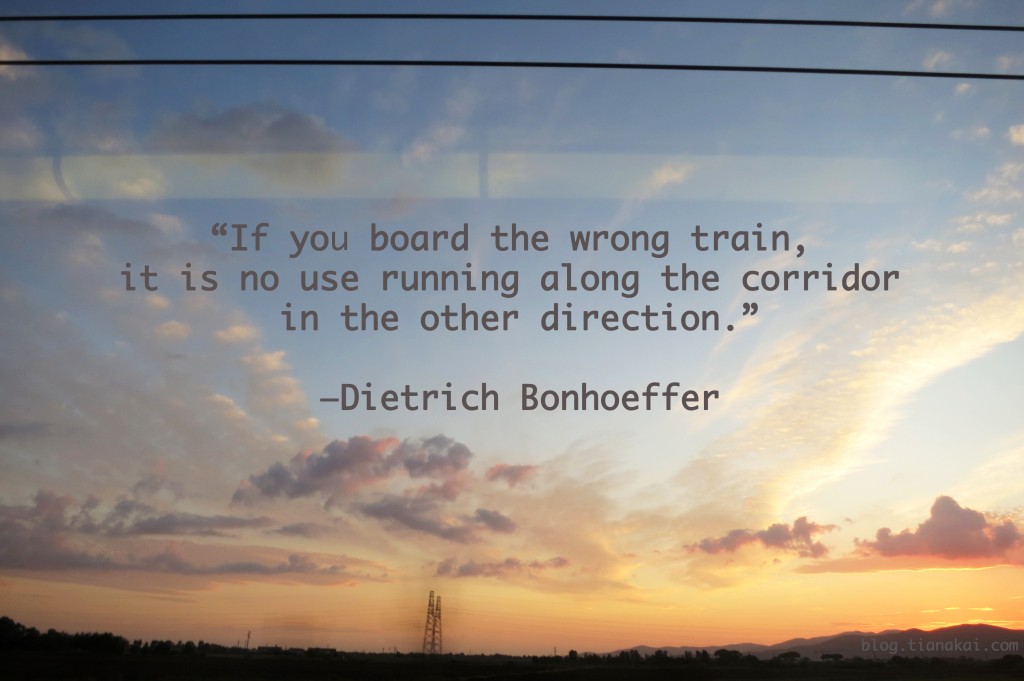 Am I the only nincompoop who's gotten on the wrong train before? In all honesty it's happened to me twice (that I can remember). Once last year in Torino and again just yesterday. All I could do was laugh when the ticketing guy told us that we were off to Rome, not Florence!
All aboard!
My husband and I spent a week in Viareggio and were heading back home to Florence. Our train was scheduled to depart at 4.33 at binario (platform) 4. We were rushing, so when we arrived at 4.31 at binario 4 we assumed the train that everyone else was waiting for was heading to Florence.
Negativo.
This beat up puppy was on a slow boat to China, or shall we say Roma.
We got all comfy, whipped out our laptops and even gave each other a kiss and a high five for making the train. Fools I tell you!
We then zoned out and started working. Once the ticketing guy asked for our tickets to stamp he noticed we purchased the 'wrong' ticket. Nicco and I looked at each other and I started to giggle thinking how dumb we were for not noticing that we had been travelling an hour and a half in the wrong direction. Mamma mia.
Stuck in Grosseto, Tuscany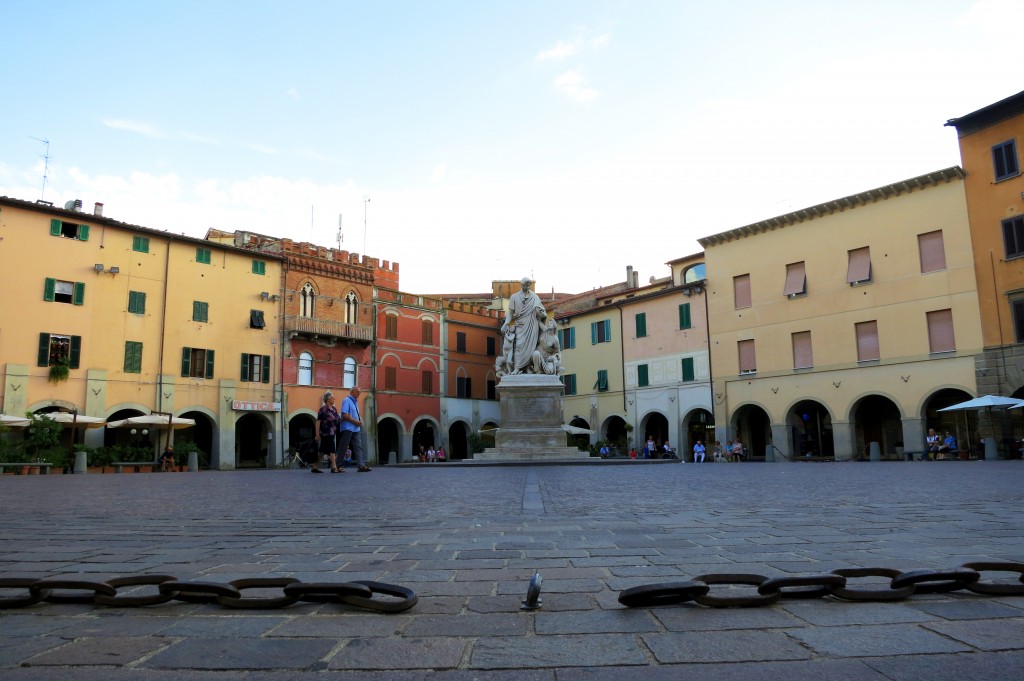 Luckily, Grosseto was the next stop where we could get off and head northeast to get home. I've never been to this city, so now I had two hours to check it out.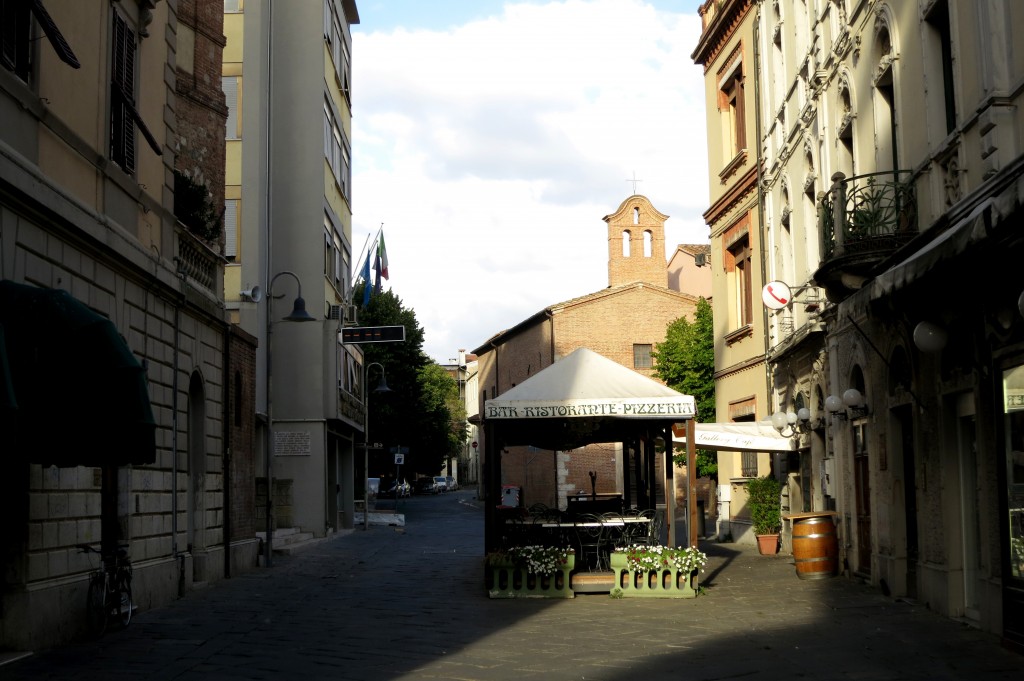 Isn't this place charming?! Unfortunately, it was Sunday so everything was closed, but the streets were sweet and the center was only for pedestrians which was really nice. They had middle-of-the-road stores, plus Lacoste and Max Mara.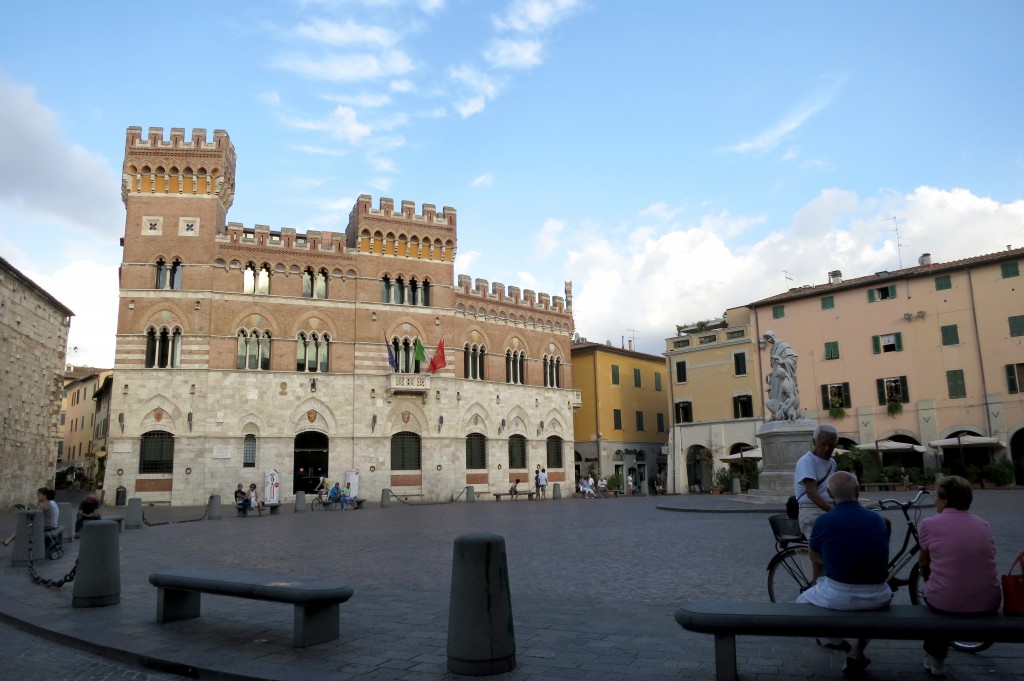 Piazza Dante Alighieri was very cute and a perfect place for me to capture some classic shots for my Not My Nonni photography project on Instagram.
Happy hour detour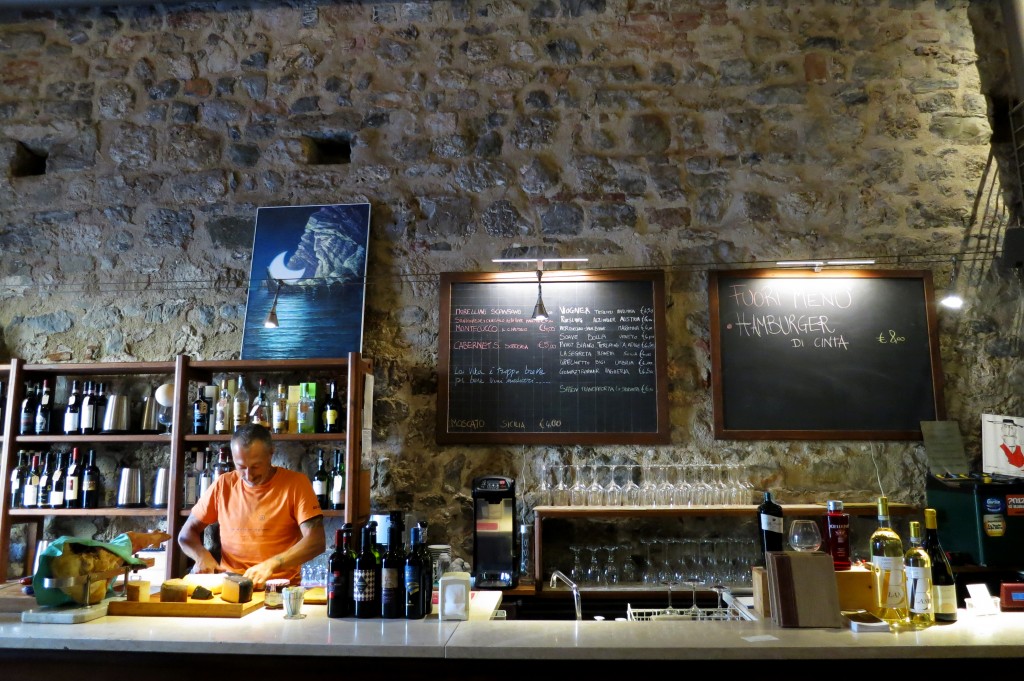 Tucked away in the corner of the old city walls was a true gem! Cantina di Piazza del Sale. Don't mind their Space Odyssey website 'cuz this is one badass wine bar. They served us the most tender, thick cut prosciutto I've ever had and many other slivers of cold cut goodies and cheese. If I owned a bar it would look like this…rustic brick, minimalistic, low lighting, it was perfect.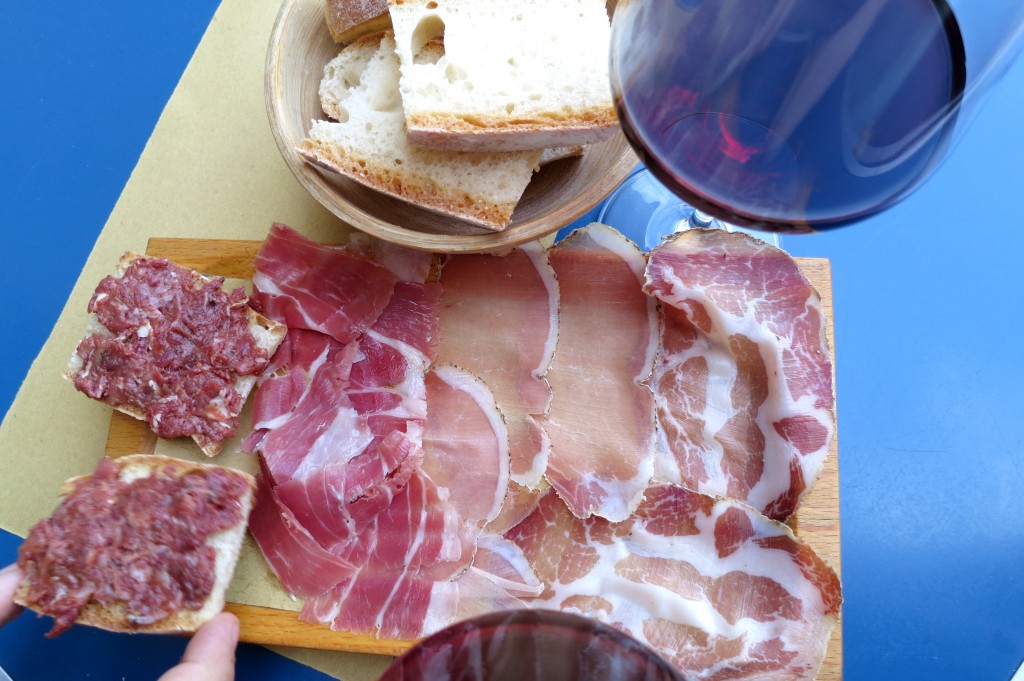 Wine was great. I had Morellino di Scansano and Nicco had a Cabernet. As we were paying we were admiring their wine rack wall, so ended up picking up an Etna Rosso 2011. You know, we needed a bit of wine for the THREE hour train ride back home.
Salute to screwing up!
Please tell me I'm not alone in this! What's your 'doh!' moment?