I'm off to Miami in March and can't wait to see my friends, family…and stock up on hard to find items that either don't exist in Italy or are sold in that one world market for an arm and a leg.
Without further adieu, here's my list on the "I better buy these things in the States and lug them back to Florence" list.
Pack for Italy
1. Cholula
Cholula may sound like a cute little fuzzy name, but do not be deceived! It's my favorite hot sauce because it actually has a flavor. I'm that girl who orders the 3 chili pepper items on the menu, the my tongue went numb but I can't stop eating kinda gal and the I think my taste buds rejected all that heat so they went packing and left me with a raw mouth kinda eater.
I like it hot. Spicy.
Cholula is by no means hot hot hot, but I love the taste and quite frankly peperoncino doesn't cut it anymore.
The down side about Florence (or Italy?) is that there's no Mexican food. You may say, oh well there's Tijuana in Florence. To that I respond "no, that's not Mexican food! It's overly salted, has poor quality pork and serves canned pineapples on a plate."
When I return, huevos rancheros for everyone! Hm, maybe I should also pack some ready made Natura's frijoles!?
P.S. Cholula if you can hear me, I would love a case of all the flavors! 😉
2. Neti pot
Ok, bare with me on this one. If Oprah did a special episode on neti pots with Dr. Oz then there is no need to be ashamed!
I've had allergies my whole life and one day a friend told me that his life changed after using the saline solution up his nose. I then bought one and loved it.
Now I got my husband addicted to it. That's love— two people who can't breathe and need to resort to salt water rinses. FYI we use our own, no sharing!
I bought two sets of the Sinus Rinse last year and for the life of me cannot find where we left them. On an airplane? In the Alps? In Viareggio? At La Nonna's? Who knows. Now I'm sans neti pots and need more.
We've asked all the pharmacies in Florence and they think we're nuts! We walk in armed with a photo of a Sinus Rinse kit on my iPad screen and each pharmacist shakes their head and offer up a weird nose spray. No, I don't want meds, I want a simple salt water rinse!
Oh and I promise to start using distilled water from now on, since I don't want to die that way or reenact an episode of House! It wasn't lupus is was the neti pot!
3. Boscia's Make-up Break-up

This is the best make-up remover I've ever used!
No cotton required, just warm water. It's organic or at least has the least amount of crap that most people use on their face.
It smells great and feels amazing. Last year I bought one from Sephora (and of course they don't sell Boscia products in Sephora shops in Italy!) and another from Birchbox and packed them with me from Miami to Florence.
I may also stock up on some nice face cream!
4. Pancake mix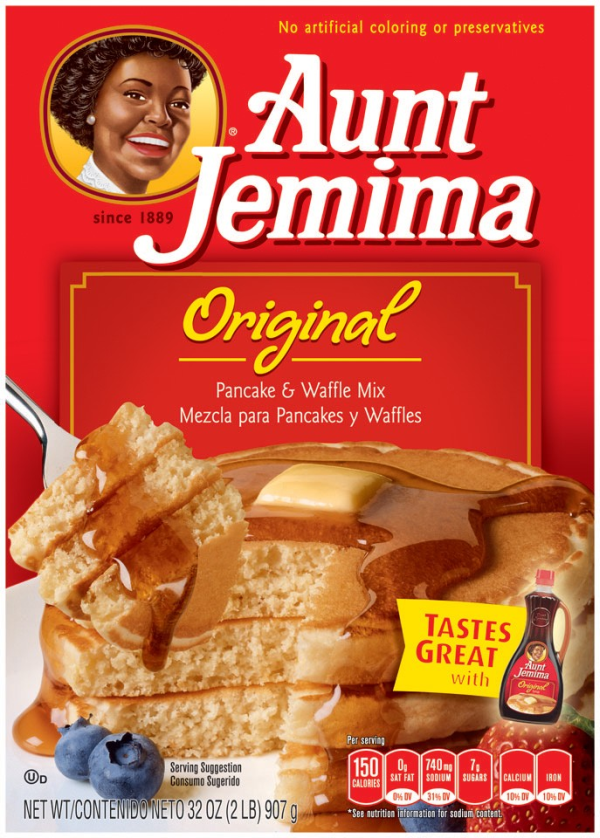 Nicco's little cousins sleep over once in a while and are OBSESSED with American pancakes. Even when I see them out of the house they always ask, "Can you make me pancakes?"
How can I leave them hanging like that?
I bought a box for the house last year and it's almost gone…these rugrats want more! I also bought Aunt Jemima syrup to give them the full American affect but no one liked it, so it just sits with a full belly in a cabinet.
FYI, you can use syrup as a substitute for vanilla extract when baking!
5. Clothes
Let's be honest, no one makes as much money in Florence as they did back in the States. I remember having a budget for much more than I do now. Luckily, I stocked up on nice clothes before I moved here even though 73% of my Miami wardrobe will never see the light of day in Italy!
I don't shop in Florence often because the quality never meets the price tag. I tend to find high priced boutiques selling nylon or cheap cotton (no thanks). Or there's Gucci or Chinese shops with unwearable and fake fashion. So, America here I come!
6. I leave this up to you!
What do you think I should not leave the States without? Hm, maybe coconut oil or flour?
Oh, and as much as I love peanut butter like any other good American, I won't ever pack it due to the weight. I found Calvé peanut butter, but don't eat it often since I prefer Smucker's 100% all natural.
And for the ladies, depending on where you live in Italy I would recommend some female products, since not all the stores sell what you need.
Share this post and pin that meme!