Hiking is definitely not new to me, so hiking the Alps shouldn't be any harder, right? WRONG.
I can hike, I swear
I've hiked my whole life. My Mom loves hiking, so we've been on great hikes all over Hawai'i, Montana, Wyoming, Idaho… Not much hiking goes on in Florida. I went on weekly hikes in Boulder where I lived for over a year. So, this means I can hike, I can climb things, I have endurance. Humph!
I even hiked my butt off during a Colorado Outward Bound trek where I lived among nature for 27 days with my badass hiking boots (that disintegrated 10 years later thanks to Miami's salty air and humidity levels) and a 60+ pound backpack (I was the bearer of the pooper scooper for the 25 person clan the last 5 days, a real highlight in my life). It was hardcore. I was hardcore. I did it. I didn't cry, I didn't whine, I absolutely loved it.
Hiking the Alps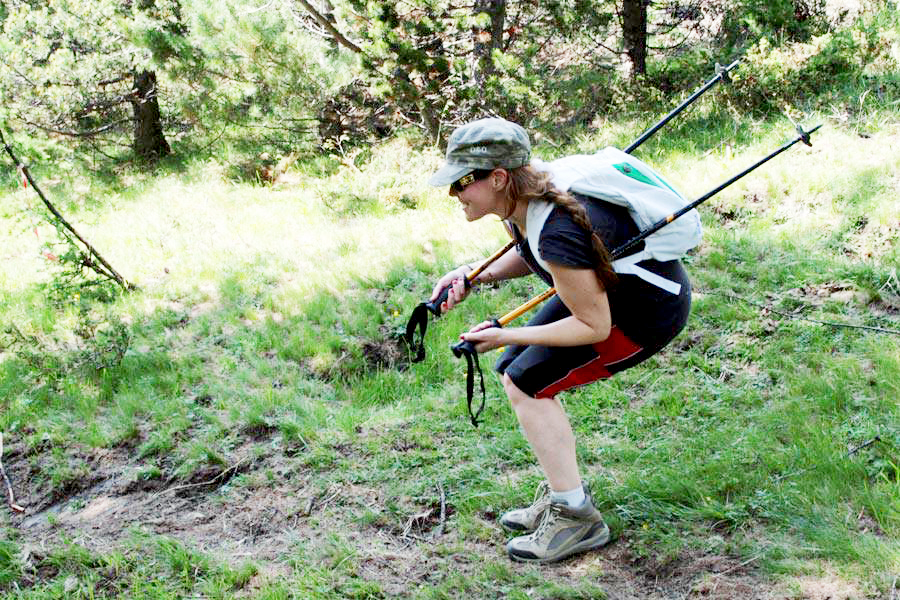 Now that I practically live up in the Alps this Summer I've already gotten a few good hikes in. I even did a peak hike (two hours, so a small peak) with my husband. Tania, a Russian friend of mine who lives up here in Sestriere works for ClubMed and invited me on a hike with hotel guests, for free.
I didn't know what to expect, so I slathered coconut scented SPF on my face and arms (legs got burnt, dammit), threw my Vibrams on and brought along some water. When I showed up to ClubMed in Pragelato (they have a great ski run btw) I thought it would be more of a flower picking type of hike.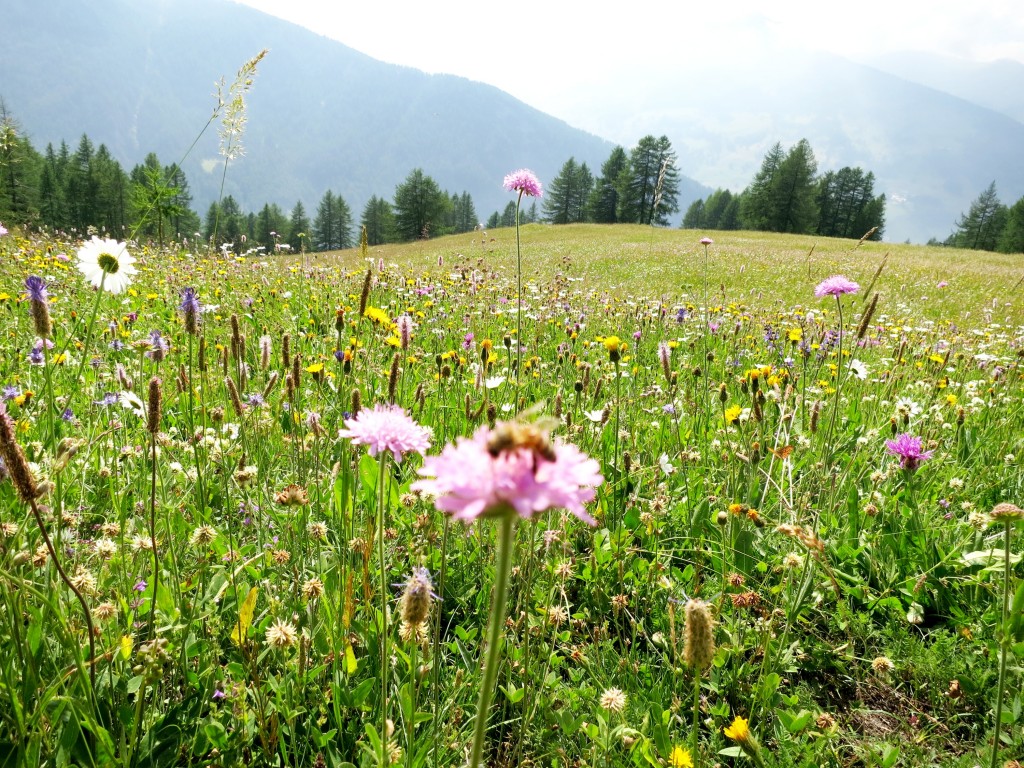 I had no energy to pick these!
Hiking a red
Tania said "we're going on a red, ok? "
I dumbed down her warning, "ya, red, whatever."
Tania then tensed her face and reiterated "a red, it's right under black, so it's the 3rd of the 4th level of hiking. I've never been on a red, but I hear you see more beautiful views, so we should go. Here. Take these!"
"Red it is, I can hike, no problem!" I replied cool and calmly. "Wait, hiking poles? Are you kidding?!" Oh mamma, I'm in it now. I've never needed poles before, I thought they were for pansies or newbies. I soon found out that they saved my life on a few occasions that day.
Let the bum whipping begin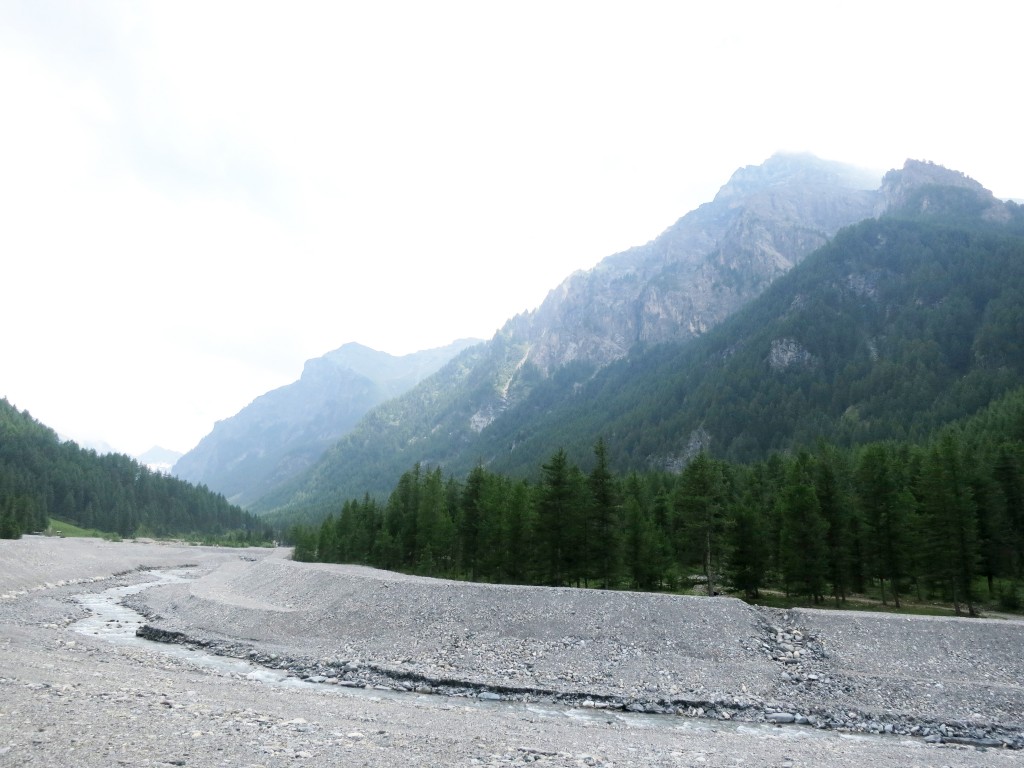 Rocks for 20 minutes
We walked through this space-like section of rocks and what you may call a river for 20 minutes before we began the ascent into the extremely painful National Park, Parco Val Troncea. In my head I knew I had 2.5 hours ahead of me, but had no clue it would be up the whole way.
Where was the picnic? Where was the powwow where we all sing songs and make up funny animal names for each other?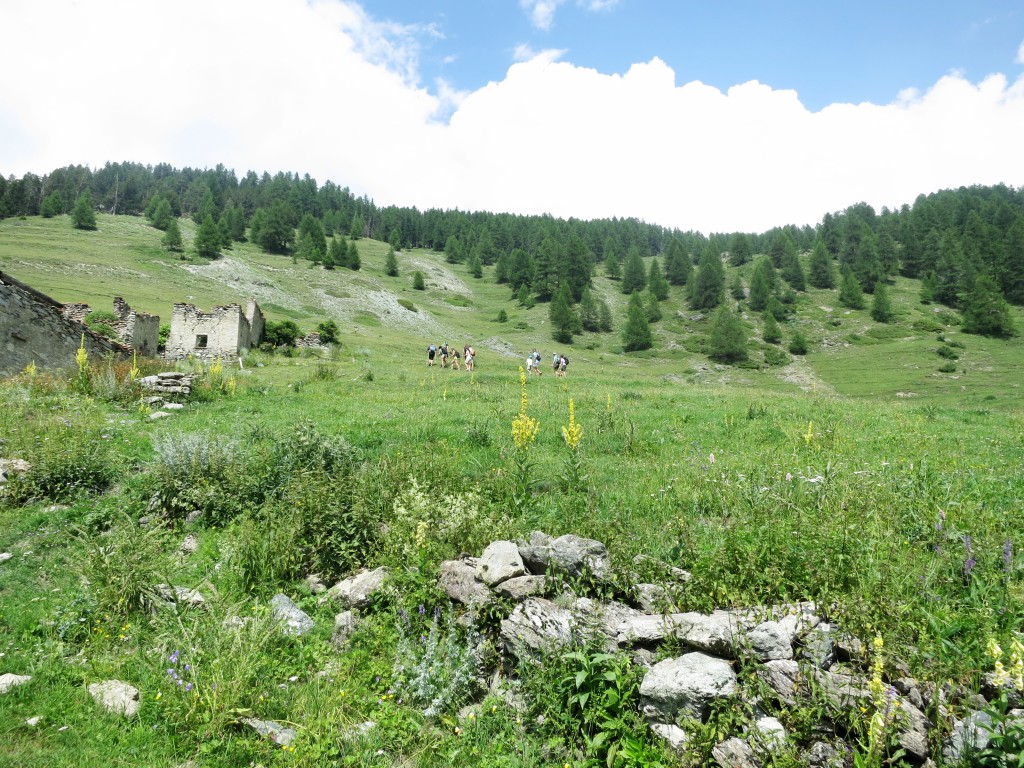 How do you say "Wait for me!" in French?
No, none of that, just up and up. The first 20 minutes up I thought it was no biggie, then into the full hour I realized my lungs were not working as hard as they needed to in order to draw in life to keep my eyes seeing clearly and my legs moving swiftly.
Due to the lack of oxygen my legs started to feel tired. I could tell that they had no more juice left. This was getting harder and harder. I was in the 'fast' group, but soon drifted to the tail-end of the 'slow' group.
The pain was ending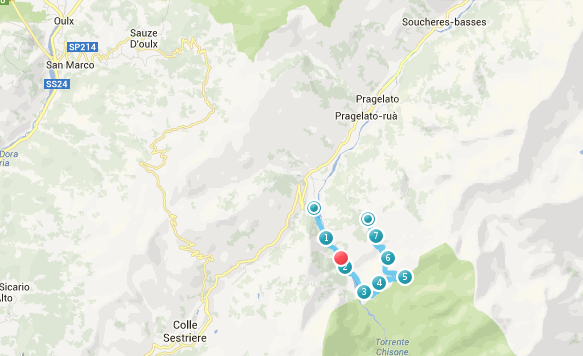 7.76 km uphill = 4.8 miles up the freaking mountain
The 2.5 hours were coming up and I was starting to feel my legs a bit and catch my breath. My water bottles were empty and the incline started to soften. We made it, I made it! What a feeling of relief. Visions of unborn children and unicorns fluttered my brain as I smiled.
I hiked 7.76 km uphill and covered 700 meters of altitude, so that's 212 floors of some tall ass building. High fives all around.
The easy way down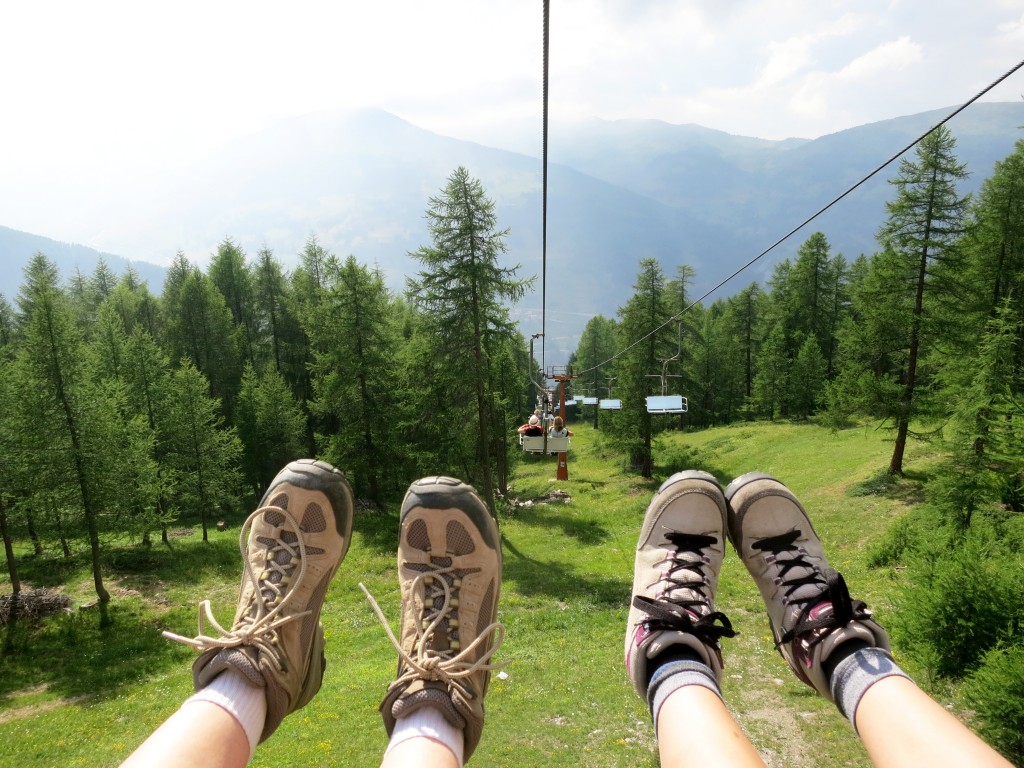 Why are hiking boots so ugly?
Luckily, the hike included a ski lift back to ClubMed's village. Tania and I jumped on. We were the last ones down, thanks for waiting for me Tania!
If I had to hike down I would have lost a toenail, I just know it.
The descent was cool, breezy and relaxing. The pain was now in the distant past.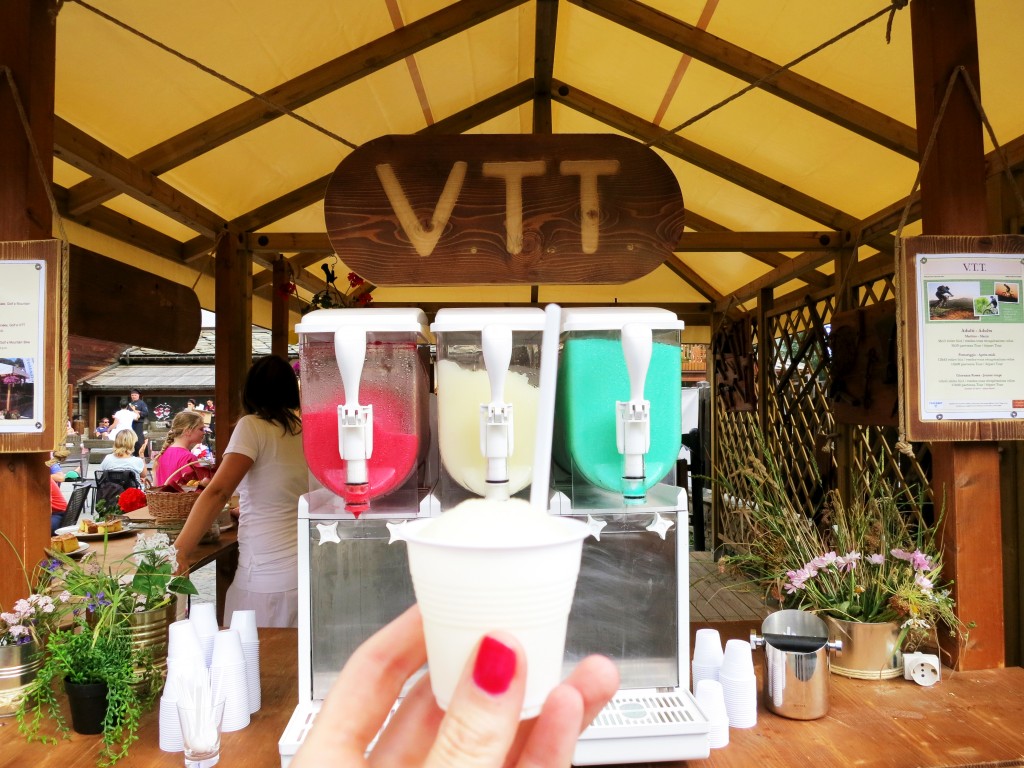 Well deserved lemon granita at ClubMed
ClubMed must have known I was coming because they had a colorful assortment of sweet and tart granitas waiting for me! I hit up the lemon one and almost started convulsing. My body was in high need of sugar.
When I came back home I told Nicco all the curse words that unconsciously stammered out of my parched lips. He said "that's not bad, you usually say worse words than that!"
Phew, I thought I had offended everything on that mountains plus all of the lovely French ClubMed guests who were actually paying for this painful experience.