Exploring Tuscany's Middle Ages on two wheels and eating pancake-like pasta
What does vacation mean to you? My version of vacation is anything active. Perhaps sailing, tennis, hiking, biking. I love vacations where I feel like I've discovered something and where I get the chance to eat as local as possible.
During my amazing trip to Carrara, I was lucky enough to explore the famous marble quarries and try my luck at an electric bike ride with fellow bloggers Valentina, Georgette and Milo Films. I've never been on an electric bike before let alone seen one, so I had no idea what to expect.
*How to ride a bike like an Italian may come in handy!
Electric Bike Tour Through Lunigiana
The morning of the bike ride, our marble guru guide Gabriele drove us from Carrara to Pieve di Sorano where we met the rest of the group and our bike guide from Farfalle in Cammino. We saddled up, test drove the bikes and were off. There was nothing but beautiful 20 kilometers of windy roads in front of me.
Electric bikes are amazing! It definitely came in handy when we crawled up each medieval city. The bikes had three electric levels to help push my butt up the hill and I must admit that I used the easiest level each time, level three, baby. Downhill and flat roads was just au naturale though.
This bike ride was the perfect chance to experience the Lunigiana countryside. It's the furthest northwest zone of Tuscany which encroaches Liguria and Emilia-Romagna. I never knew much about Lunigiana, but soon realized what a special hidden territory it is. This ancient area is named after Luni, the original Roman settlement dating back to 177 BC.
Why is Lunigiana so cool? Well, during the Middle Ages there were 160 castles. Thirty castles are still standing to this day, so this means that there are a lot of amazing little towns to visit and we biked to four of them in four hours.
Malgrate
Our first stop was at Malgrate where we walked in and around the Castello Di Malgrate which has a 25 meter tall tower. This village of 400 seemed to have been the quietest one we visited and a killer hill to get me ready for the rest of the tour. God bless you electric bike!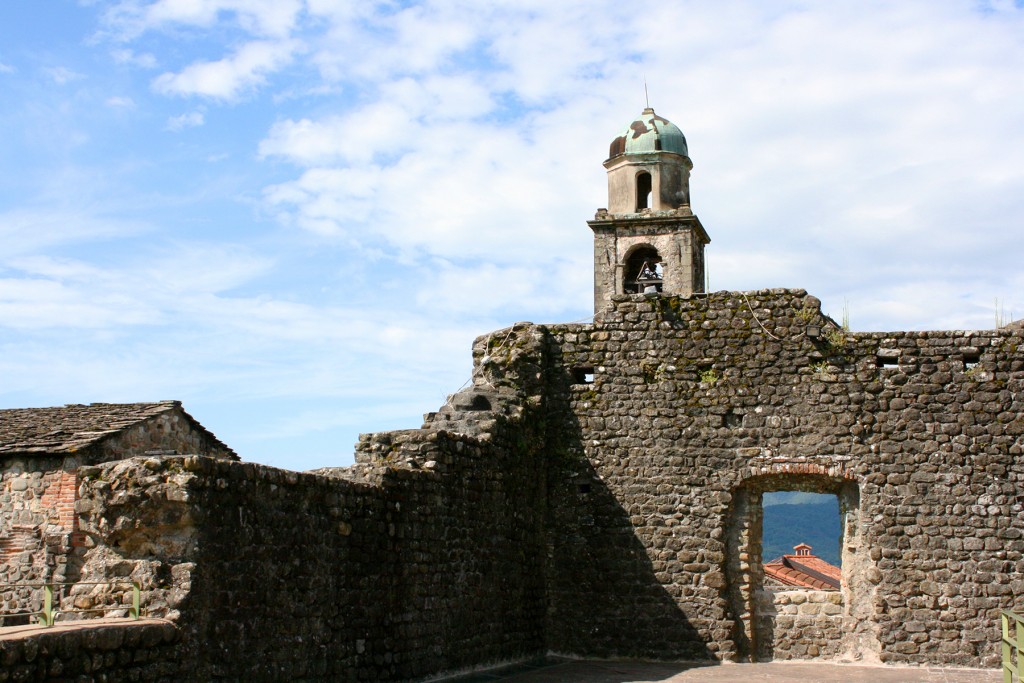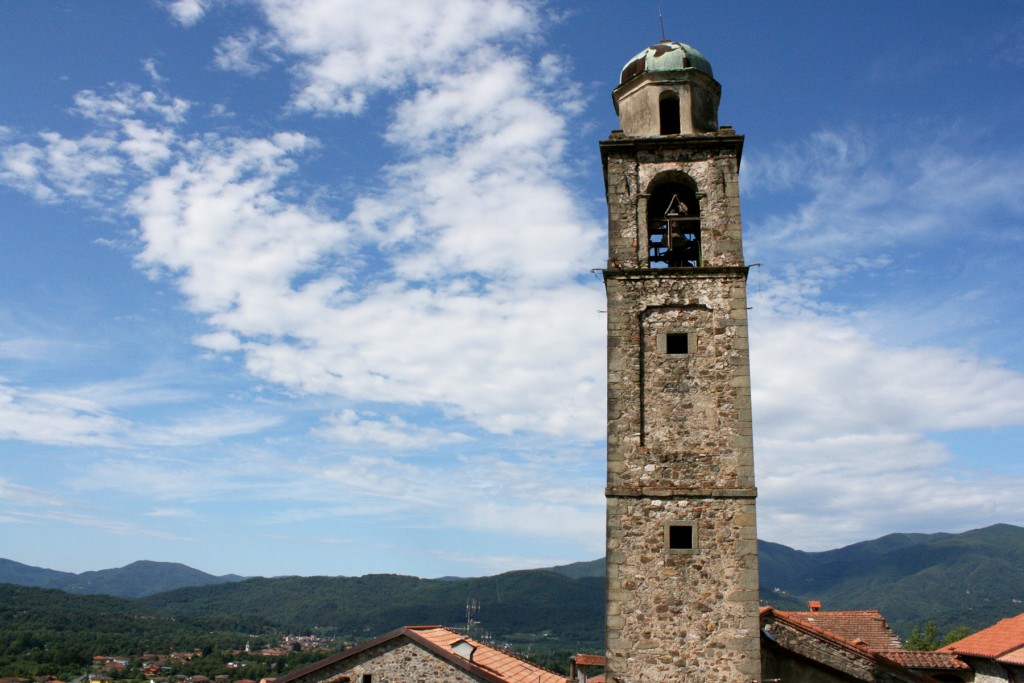 Bagnone
I was shocked to find another Ponte Vecchio here, so much for the one in Florence. Bagnone was the most beautiful city to spot from downhill and was covered with nonni and serious cyclists. On our way up the main road there were many beautiful storefronts selling everyday items and specialty food products.
Castiglione del Terziere
This city, which is actually a part of Bagnone, had amazing little streets filled with random courtyards painted with overgrown vines and fully bloomed flowers. Besides the random music blasting from one home, it was a peaceful place with 360 views.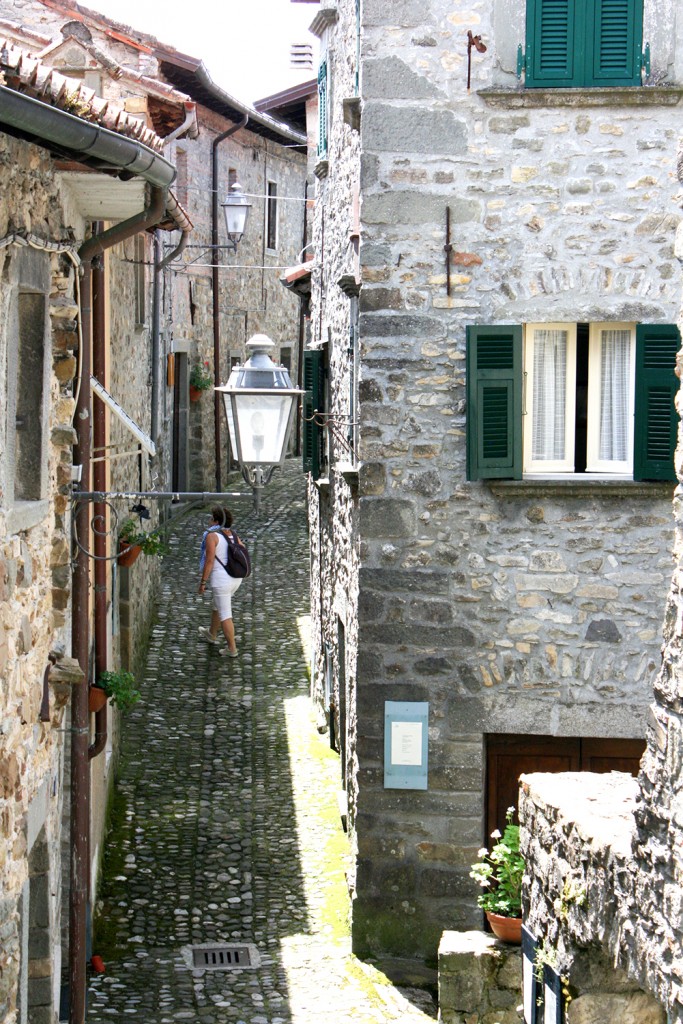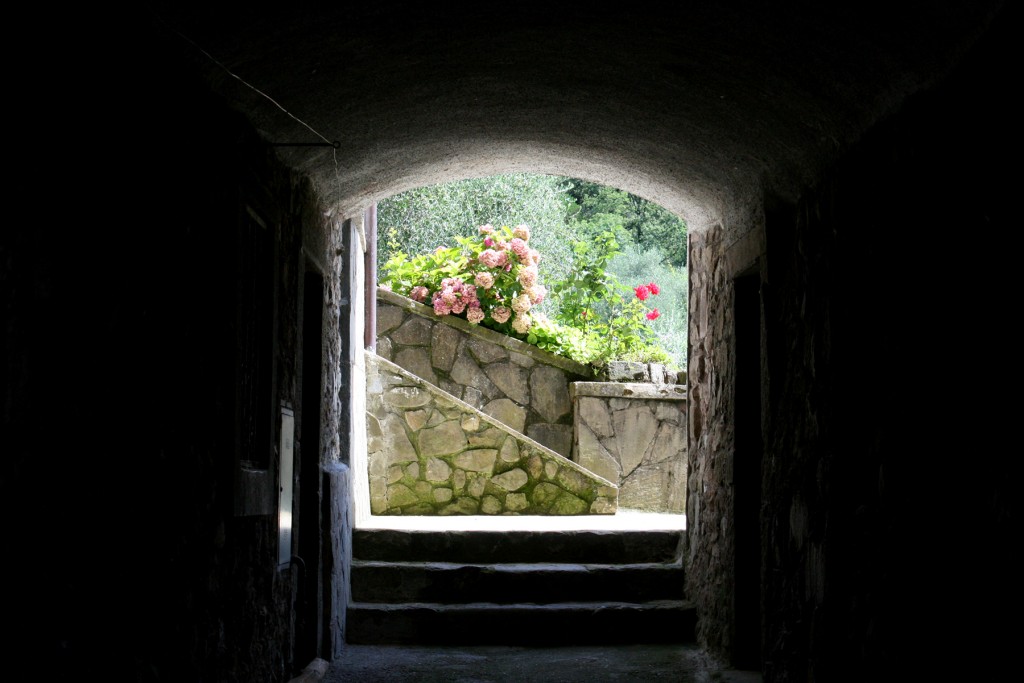 Filetto
The walled village of Filetto was the perfect ending to our bike tour in Lunigiana. We all dispersed and wandered off to explore what seemed to be three streets within the walled historical section.
The antique market was calling me. Although I didn't buy anything, I wished that I had a car that I could pile in vintage stools, glassware, antique headphones and instruments, oh and might as well throw in a painting or two of the Madonna. During August they have a Medieval Market where locals are dressed in costume and where jugglers and musicians roam the streets.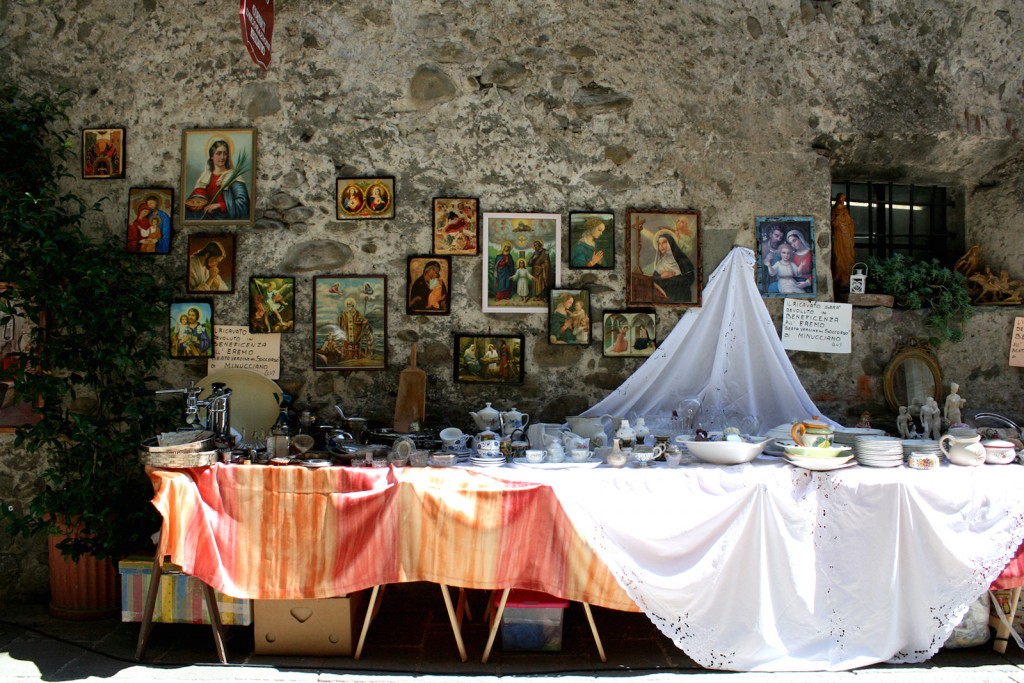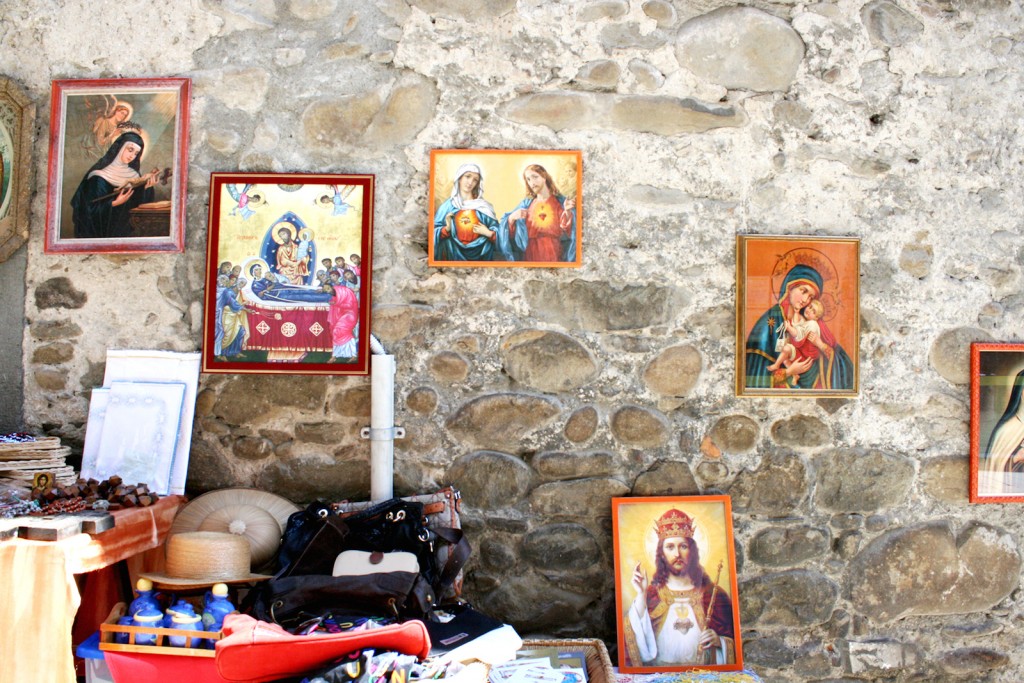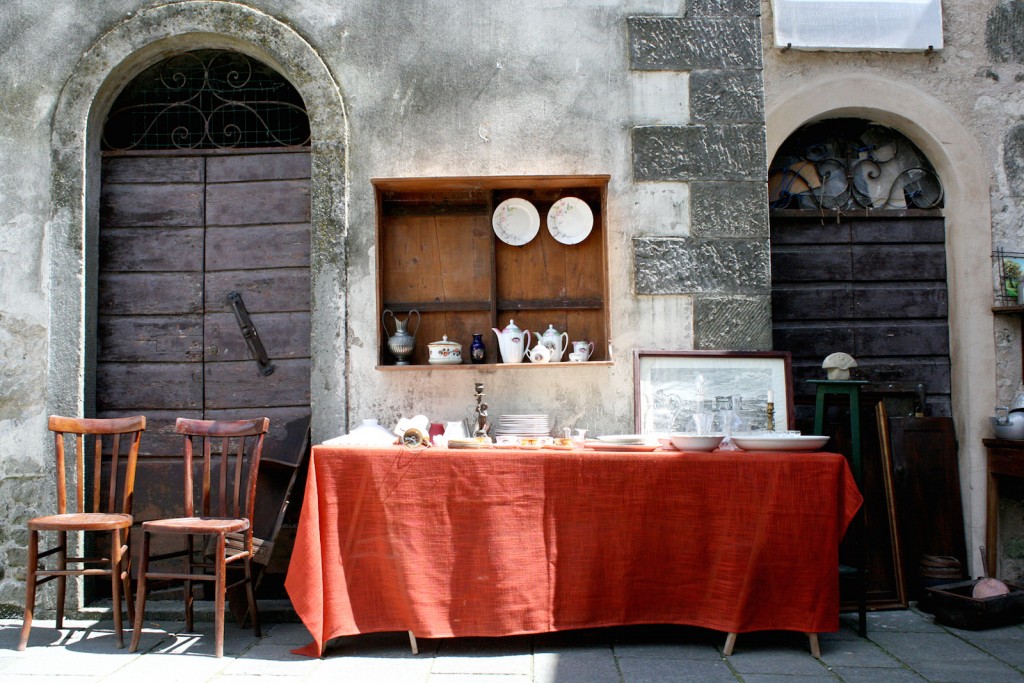 Time for lunch.
We all took a seat outside at Alla Piazza di Sopra in the main piazza. I was hungry and happily ate up my hefty portion of appetizers of cured meats and crostini followed by my new obsession, testaroli pasta.
Testaroli pasta is like the second cousin you never got to see because not everyone liked him, but for some reason you thought he was cool. Testaroli pasta is weird. It's awkward. It's like a pancake, so some people are turned off by it. Like gnocchi, it has a wonderful mouth to it because it's not dried al dente pasta. Made with equal parts water and wheat flour, the batter is thinly poured into a pan and fried like a pancake. After three minutes on one side it's flipped for another three minutes.
It can be cut into squares, diamonds or lasagnette (wide ribbons) and is typically eaten with pesto, tomato sauce or porcini. Give me either or; I'll take it all!
This bike tour was incredible! It was so nice to get out of Florence and see so many hilltop castles and quiet streets that were so fun to ride downhill—or uphill on level 3. You also can't beat the price! 30€ a person is one of the cheapest priced tours I've seen. Goes to show you, if 70€ is cramping your style then head north and give Farfalle in Cammino a call.
How active are your trips? Is a 4 hour bike trip something you would love to do?
Please share this post and pin those pics!