Since I was new in town, I didn't know anyone besides Nicco and his family. His own friends and family members were extremely helpful in planning our wedding, but I still needed Nicco to make first contact, which was The Italian Way. Because of this, there didn't seem to be much for me to do. Nothing to complain about, right? It was actually kinda romantic seeing my future marito (husband) make all the calls for our wedding. Bravo Nicco!
However, Nicco has a day job. He couldn't do ALL the planning himself, so I decided to hire a wedding planner in Italy to only help find, hire and coordinate a Reverend and manage some post-wedding paperwork. We wanted an outdoor, non-religious ceremony in Fiesole.
The Planner was great, she even ended up driving me around possible venues, none of which we settled on. Her name: Nadia. The agency: Regency San Marnio. There was a 1500euro minimum agency fee they charged no matter the project size. Ouch! I think the fee was too steep for what we hired her for, but she was really great to work with. The fee covered her services, time and payment for the off-site Reverend, which was way worth it!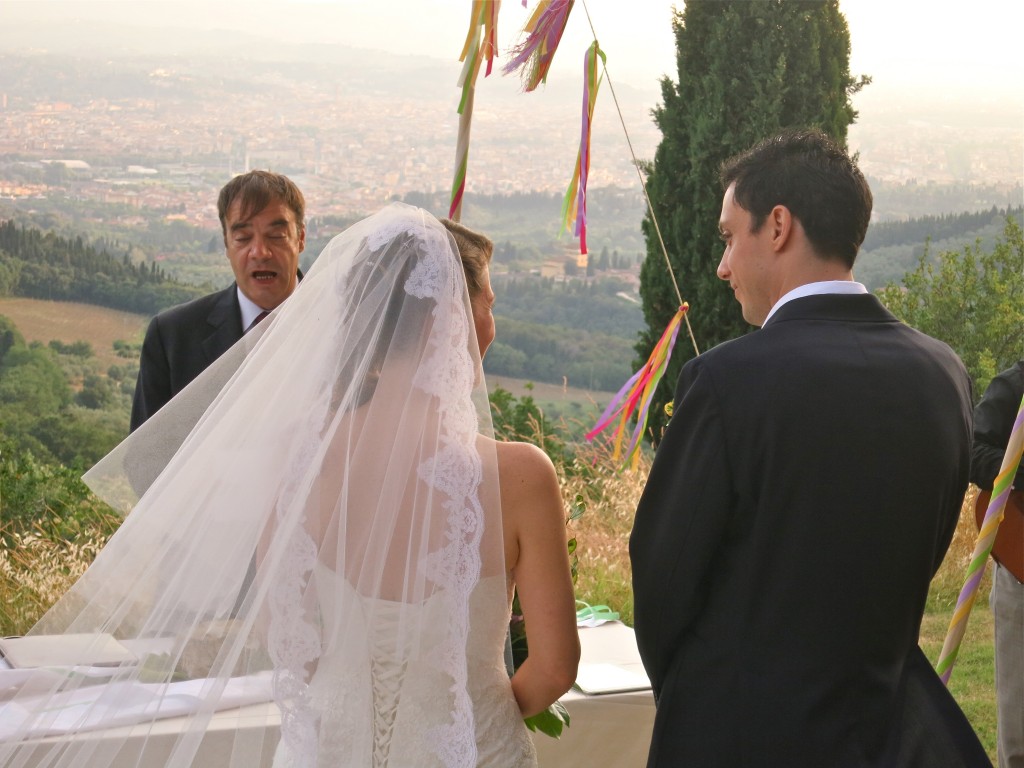 *Photo courtesy of my Step-Mamita, Rosella
Reverend Claudio Bocca (above) was our guy and he was amazing. Humble, great voice, nice and tall. All great qualities to have in a Reverend officiating your wedding, no? The fun part was editing the ceremony copy ourselves – I spoke in English and Nicco spoke in Italian. It was an emotional, bilingual ceremony on the hills of Tuscany. I couldn't have asked for more.
What about you, did you hire a Wedding Planner? Share your good and bad stories!