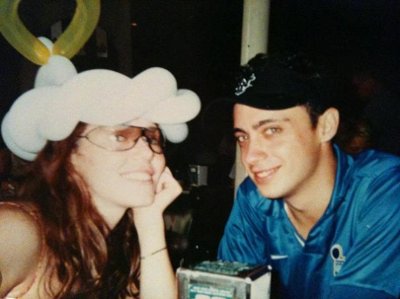 Do you remember your first love? Not necessarily your first kiss, but your first real love?
Well, I am lucky enough to have married mine. I first met Niccolò on a beach in Miami back in 2000. He, a boy from Florence. Me, a girl from Miami. We ended up living in Miami, New Orleans and Florence together. In 2003, we embarked on our own journeys for 8 years while still remaining in contact via Skype.
In November 2011, I ended up on Nicco's doorstep thanks to a ticket he bought me for my 31st Birthday. At the time, I was an Account Executive at Crispin Porter + Bogusky in Boulder, Colorado. Since then, I traveled back and forth from the States to see him. Fast forward to March 2012. He proposed. I said 'YES'.
I'm now a married woman married to a very Italian husband, so have now joined the ranks as an expat in Florence. We exchanged vows in Fiesole on the 4th of July, 2012. We're about to move into our new place, enjoy the rest of what summer has to offer and plan our honeymoon.
Stay tuned for future posts because I will be sharing:
What about you? Would you want to rekindle an old flame too?