On December 8th the Mayor of Florence, Matteo Renzi, lit up the downtown christmas tree in Piazza del Duomo. The tree sits between the church and the baptistry. The best way to see it is to walk from Piazza San Marco or Piazza della Signoria to get the full effect—basically, as long as you're on Via dei Calzaiuoli you'll be fine. Here are some of my pics from that night.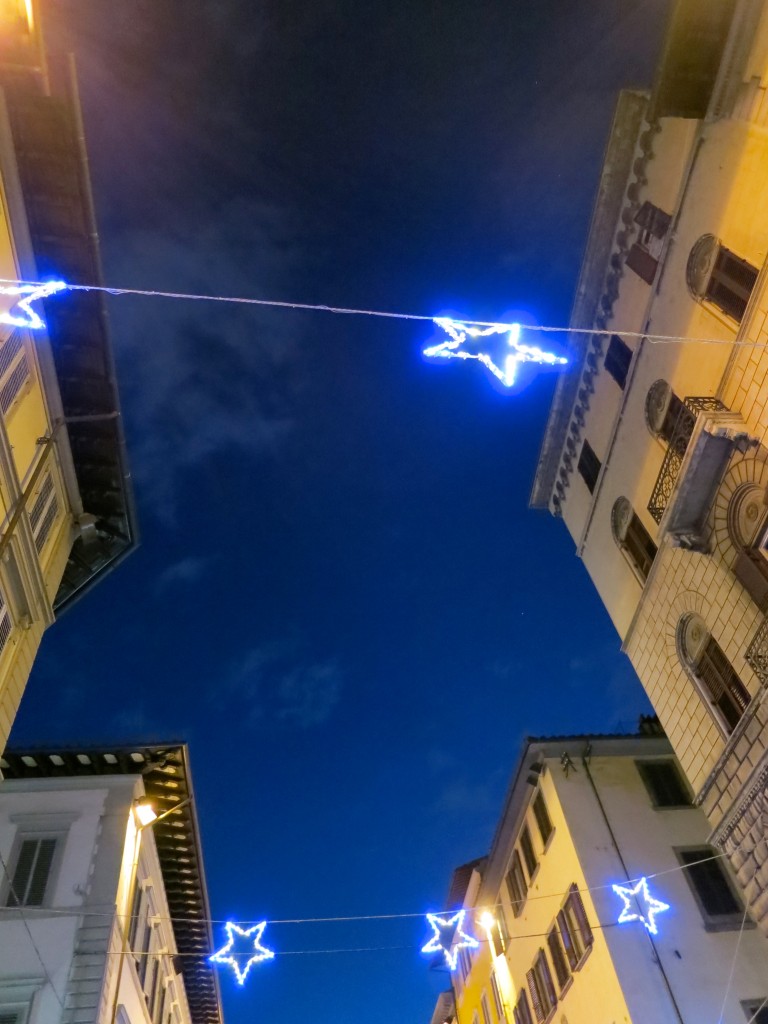 walking from Piazza San Marco to Piazza del Duomo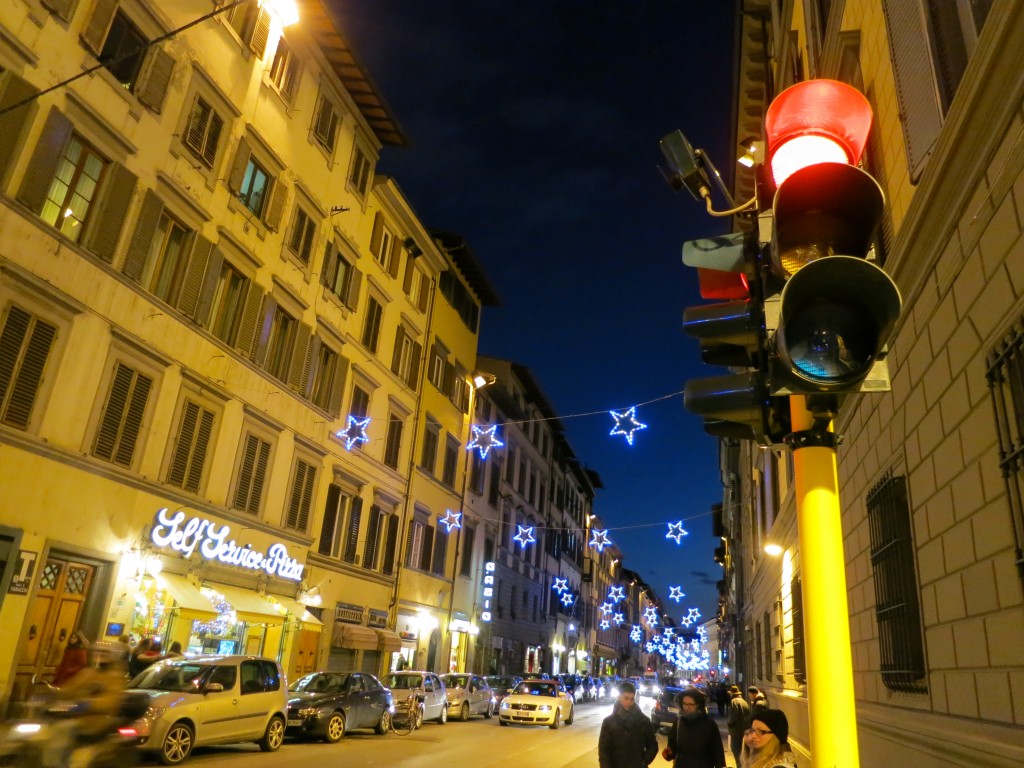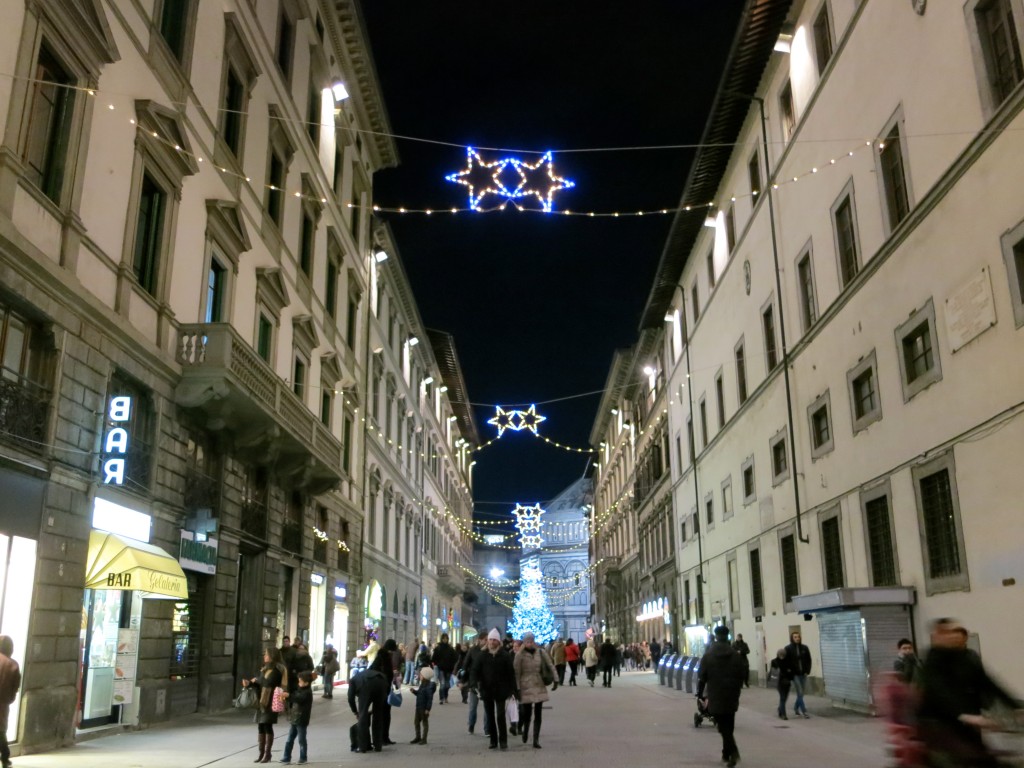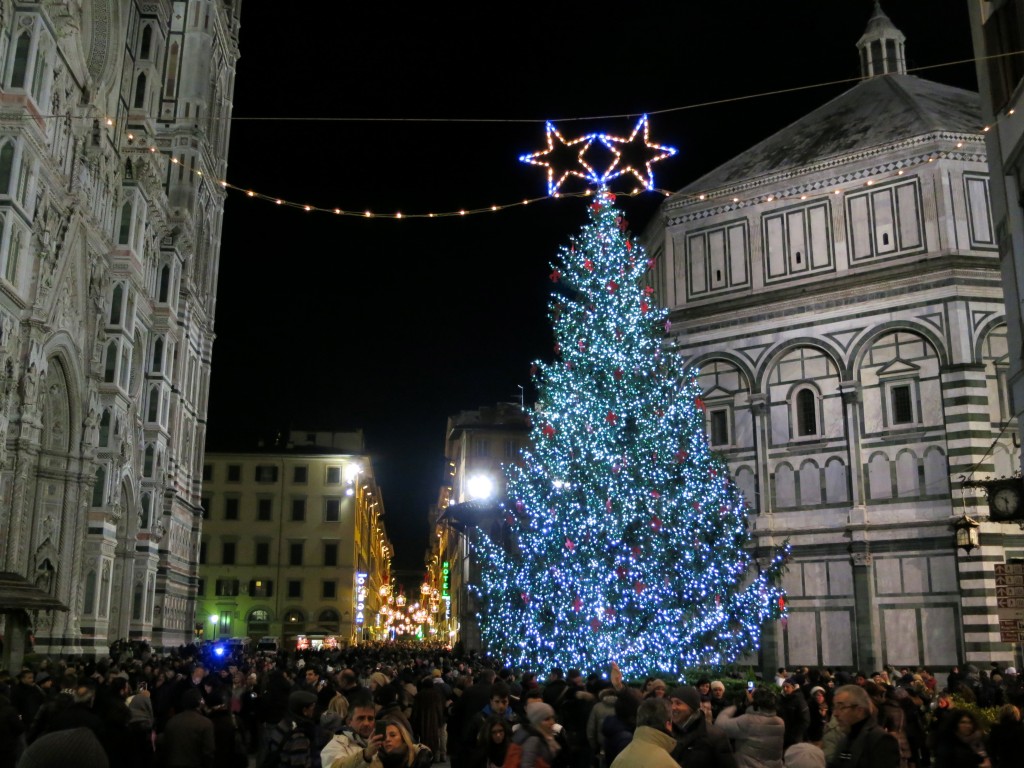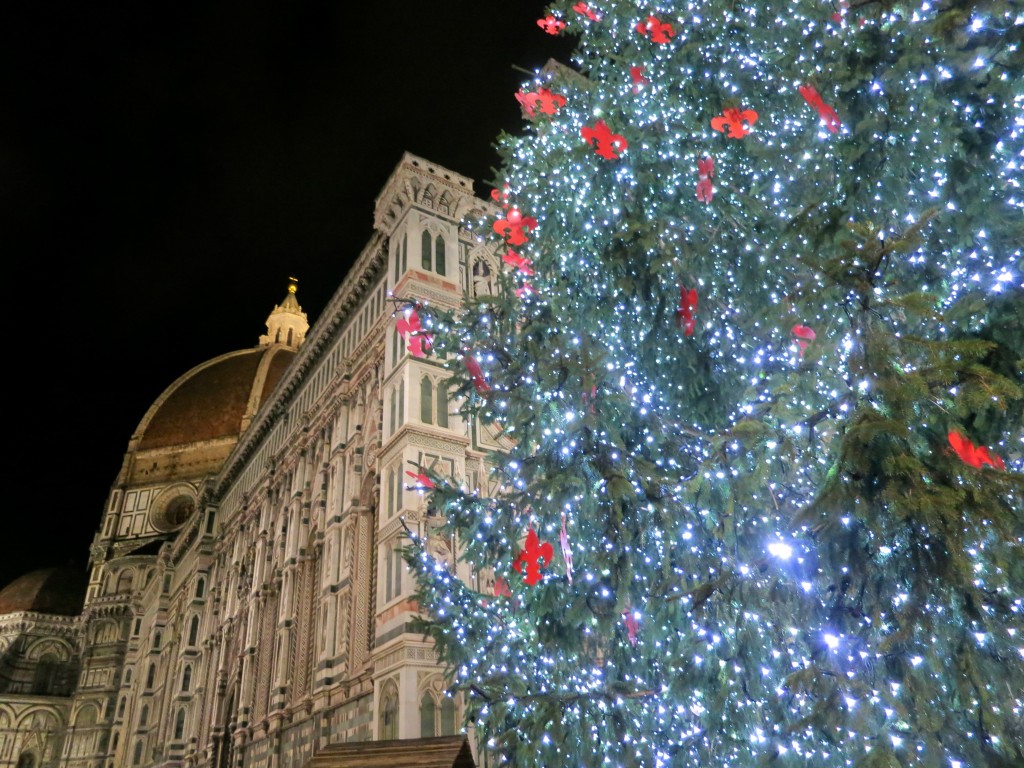 a sea of people on Via dei Calzaiuoli between Piazza del Duomo and Piazza della Repubblica

endless trail of lights on Via del Corso towards Sant'Ambrogio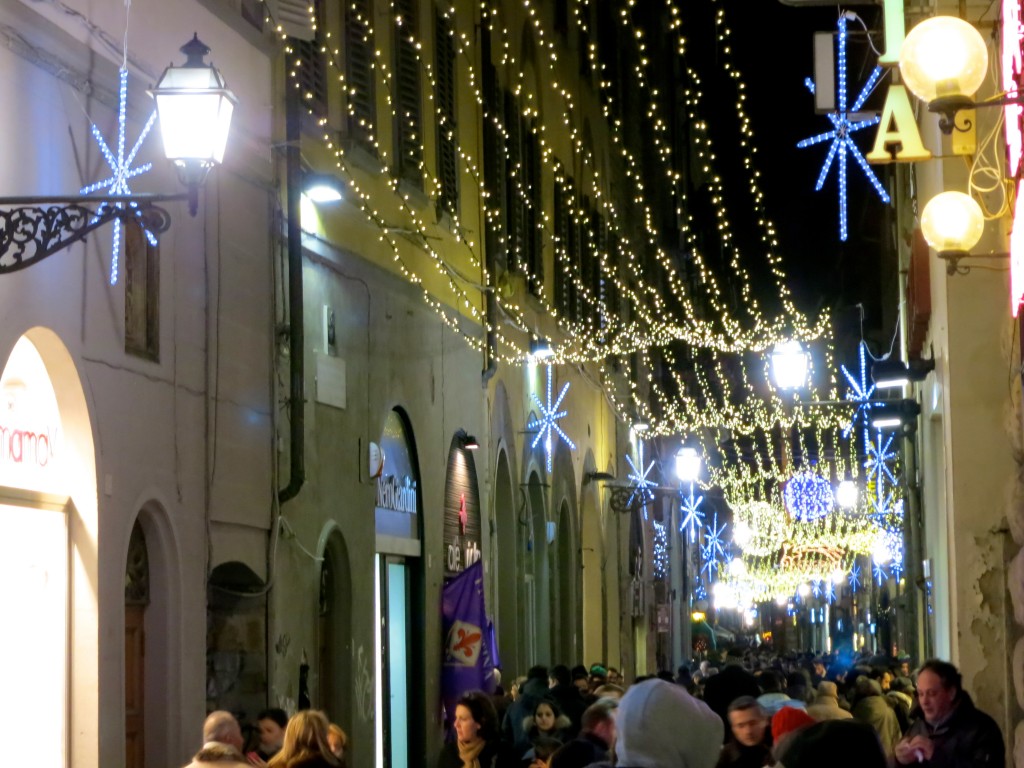 I prefer Piazza della Repubblica thanks to the Christmas market, the carousel and the department store, Rinascente, all lit up. Plus, there's more room to breathe.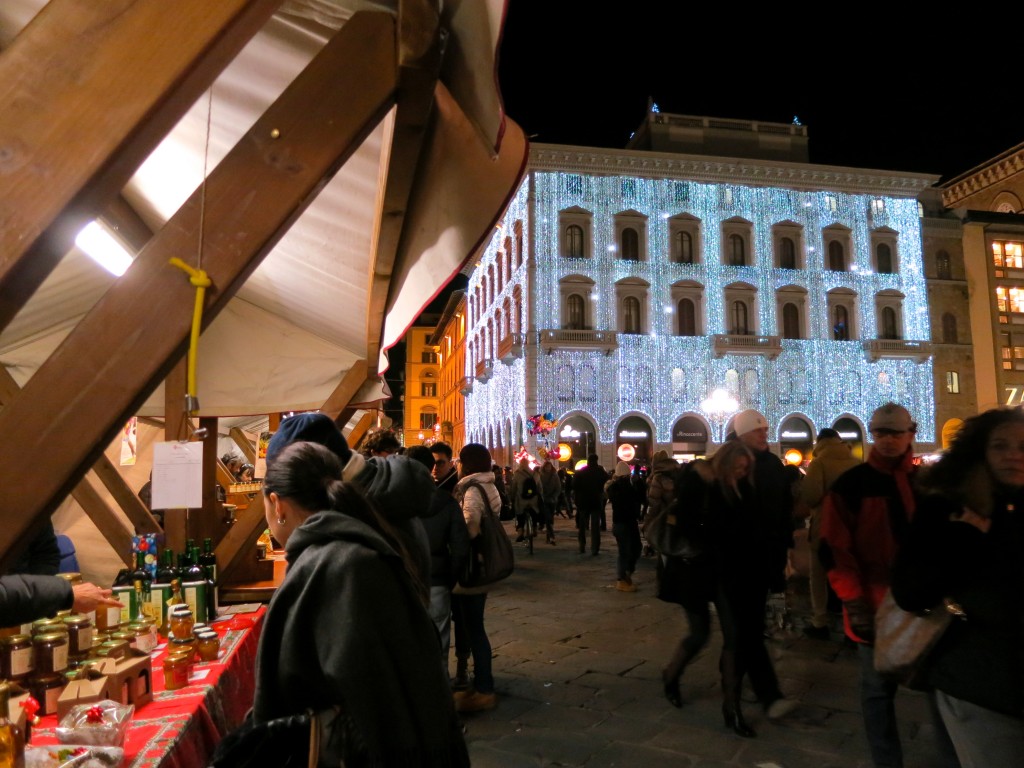 Ponte Vecchio is always busy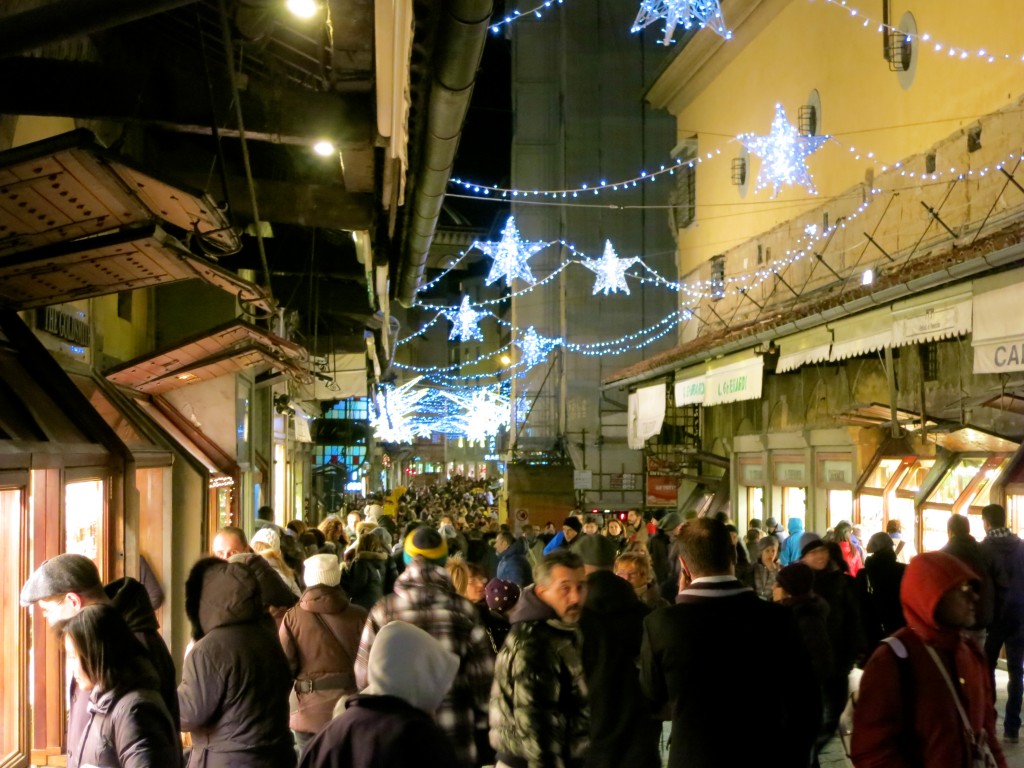 Even though I know Miami will be 80 degrees all Christmas long, there's nothing like walking around the center of Florence at night. I have neglected the streets of Sant'Ambrogio this month, so I can't wait to see what lights they have up. Oh, and don't forget to check out the German Christmas Market at Piazza Santa Croce until Dec. 16th.
Where's your favorite place to spend Christmas?