Do you remember some crazy places where you've had a drink? When I was a student in Florence back in 2002 I had a few bridge drinking incidents. Let's be clear, not binge drinking, but bridge drinking.
Meaning my boyfriend at the time, husband, ex and I would get a bottle of wine and head to a bridge on the Arno River, jump the 2-3 foot wall and sit over the triangular ledge. It was semi private, different and fun to do when a spot was available.
Now that I'm back living in Florence I need to remind myself of getting on that ledge more often instead of always drinking at a wine bar. It's the perfect spot when the weather is amazing (day or night) and the view of Ponte Vecchio doesn't suck.
I recently had friends in town and I really wanted to show them something a bit different and just chill. After dinner at Il Magazzino we ordered some drinks to-go across at Caffè degli Artigiani. Us ladies got a round of Spritz Aperols and the guys got god only knows what.
Side note: Il Magazzino and Caffè degli Artigiani are in Piazza della Passera—one of my favorite piazzas ever and the smallest in Florence. A must go!  The restaurant serves tripe, lampredotto and tongue. Florentine's love to eat cow stomach and all that goodness. The bar is cute and perfect for an aperitivo!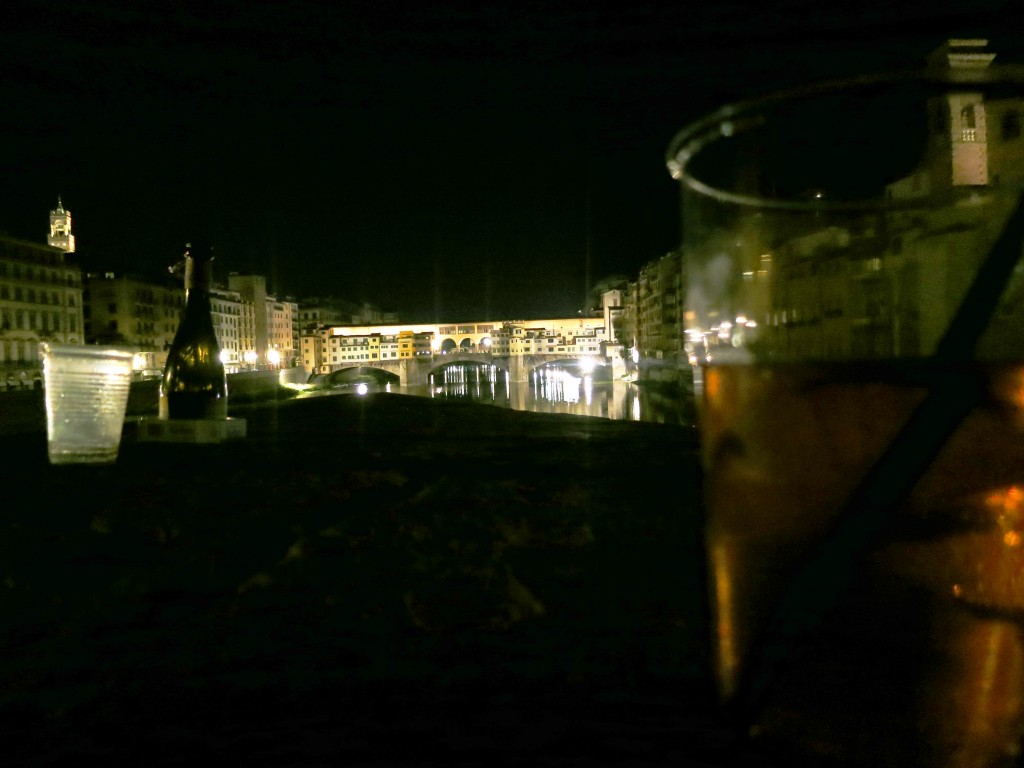 So, now what to do at midnight with drinks in our hands?! Head to a bridge and hang out, of course. We took a really short walk and ended up on Ponte Santa Trinita, the closest bridge west of Ponte Vecchio… with that view! If you go to a restaurant over the Arno your Spritz will be more than 5€. 😉
This was the ultimate way to end a night. There was enough space on the ledge for all six of us to hang out without any chance of taking an accidental dive into the not-so-clean Arno.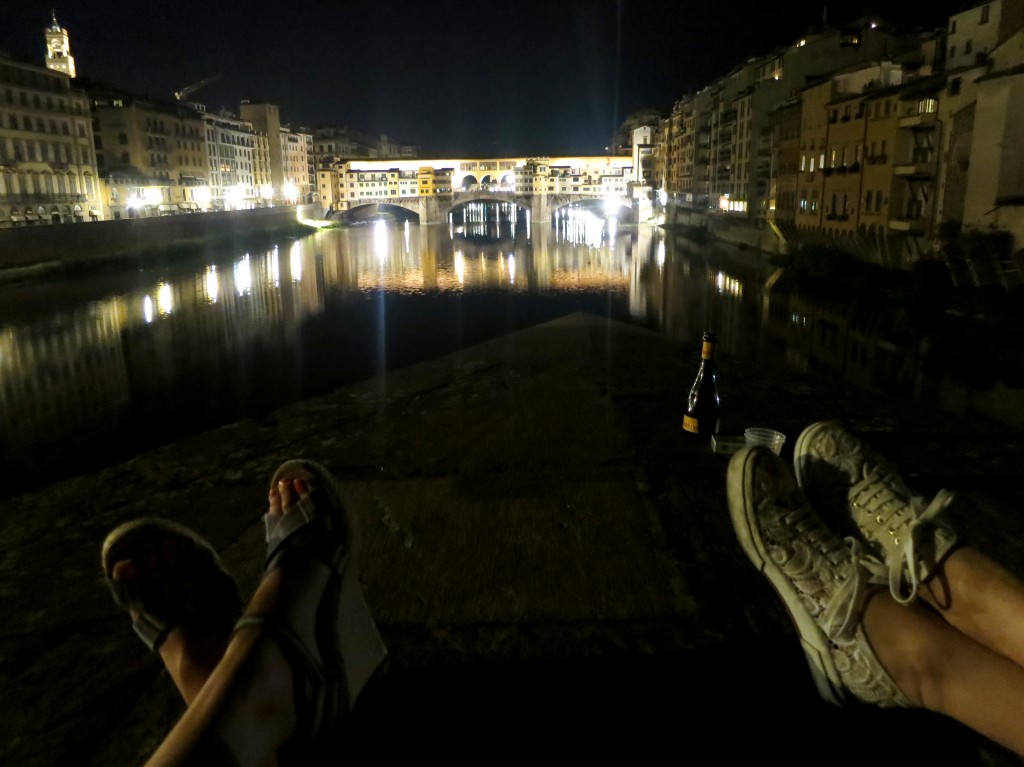 This is something that I have to remember to do more often. It's great for a picnic or just as a place to drink cocktails and wine!
It's a better view than any restaurant and no cover charge! Hm… maybe I should start managing these ledges and charge a euro a head, or more.
Where is the weirdest place you've had drinks?