Two and a half years passed since I lived in Florence. After drinking up every minute of my three years in the Tuscan city, my time was up. I packed up and flew back to the US. That's another post in and of itself, but I wanted to share my first time back since I left.
As soon as I booked my flight, I started looking into places to stay. I was planning to stay in a Florence apartment for 4 nights, and wanted to definitely stay in a more chill/local neighborhood. I looked at Airbnb options and then I remembered the perfect neighborhood AND most importantly, a place to stay!
If you love independent living spaces and a more local vibe, then keep reading.
Florence Neighborhood – Oltrarno
As for the neighborhood, I wanted to stay in Oltrarno. 'Oltro' from 'other', and 'arno' as in the Arno River, and put them together and it basically means the 'other side of the Arno River'. Rome has 'Trastevere', meaning across the Tiber River, and Florence has Oltrarno. I used to live north of downtown Florence, so I was excited to stay in my favorite neighborhood on the south side.
Oltrarno boasts artisans. These artisans specialize in wood, gold leafing, glass, paper, jewelry, calligraphy, etc. Some are 40+ in age and others seem to pass beyond 80, and if you know my adoration for the elderly (I created @notmynonni) then you KNOW I love the beyond 80 group.
This more demure part of town is where my favorite wine bars are, like my top Il Santino, plus other great ones like Le Volpe e l'Uva and Bevo Vino. Also, the smallest piazza is here, Piazza della Passera, which has a great bar, gelateria, and handful of restaurants for the picking. Let's not forget Piazzale Michelangelo is in Oltrarno—so much to explore!
Florence Apartments – Palazzo Belfiore #LiveItLocal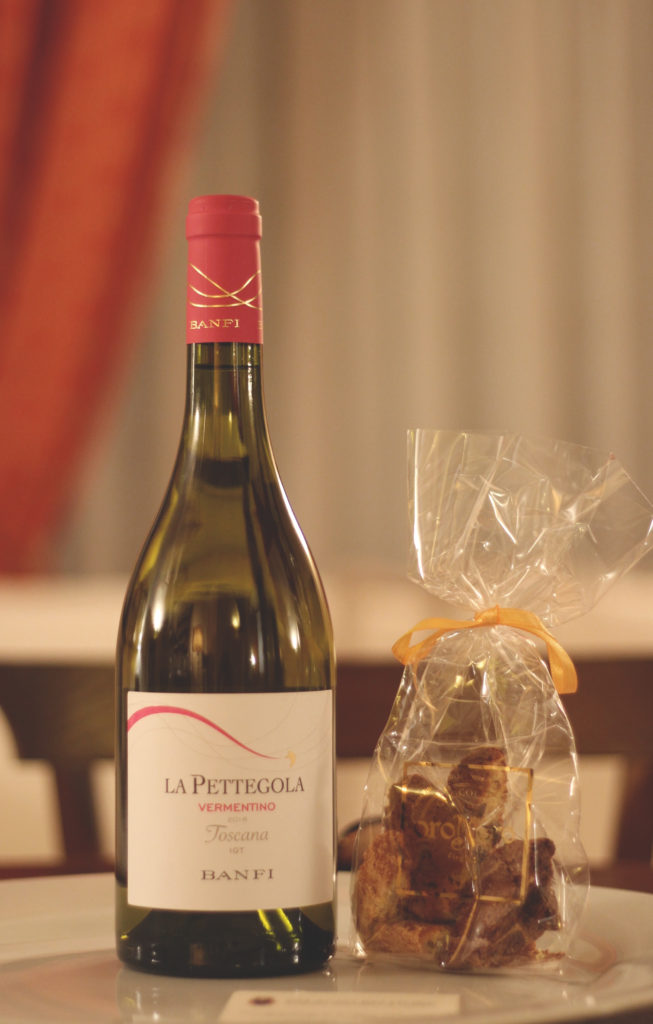 Once you have wine and food covered, the next is the bed. Where to rest after a full day of absorbing the streets of Florence? Enter Palazzo Belfiore Residence. I met one of the owners, Federico, back in 2013 at an open house he hosted at this eight-apartment palazzo. Each unit as unique as the next.
Since I knew how spacious Federico's Florence apartments were, I contacted him right away. He was able to reserve two nights in the Francesco de' Medici apartment and two nights in a minimalistic yet exquisite studio at a sister-location, Palazzo San Niccolò.
I arrived around midnight and there was a private driver from Palazzo Belfiore waiting for me, patiently, as my train was 40min delayed from the Pisa airport. I was escorted to my apartment and before I could settle in I looked up and let out a "WOW!" The 14th Century ceiling moved me, so unexpectedly too. It hit me that I was back home, in a way. I felt so connected to Florence for the three short years I was there, so the antiquity of my surroundings felt like the warmest welcome I could have asked for.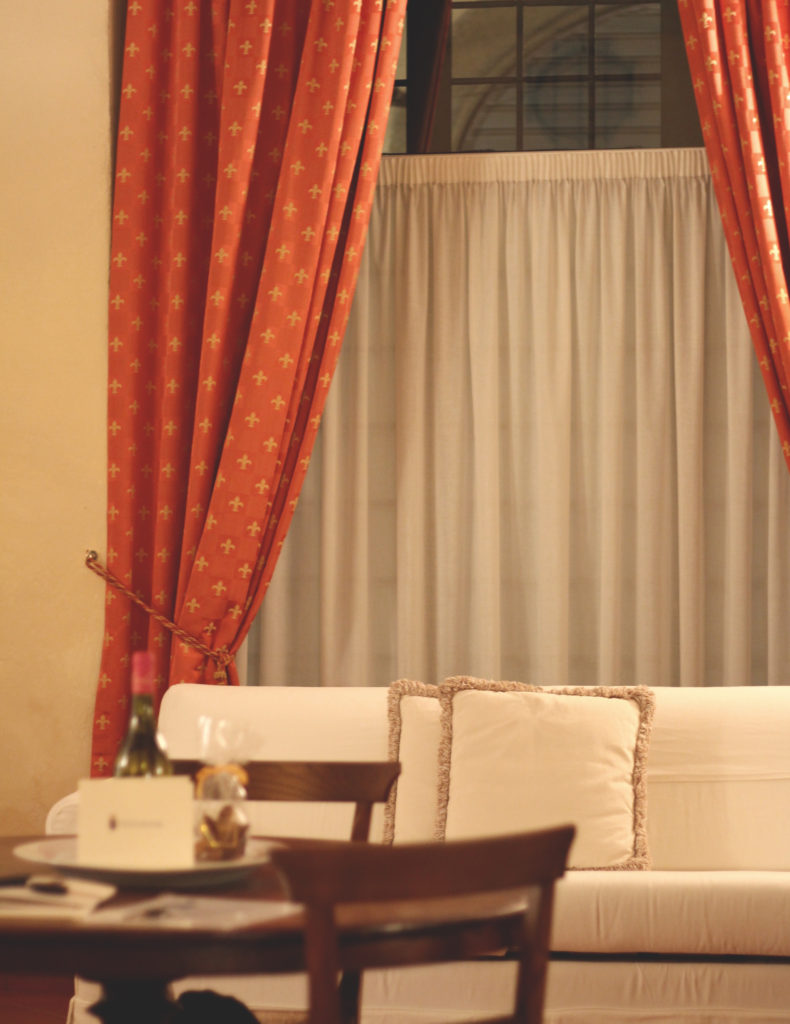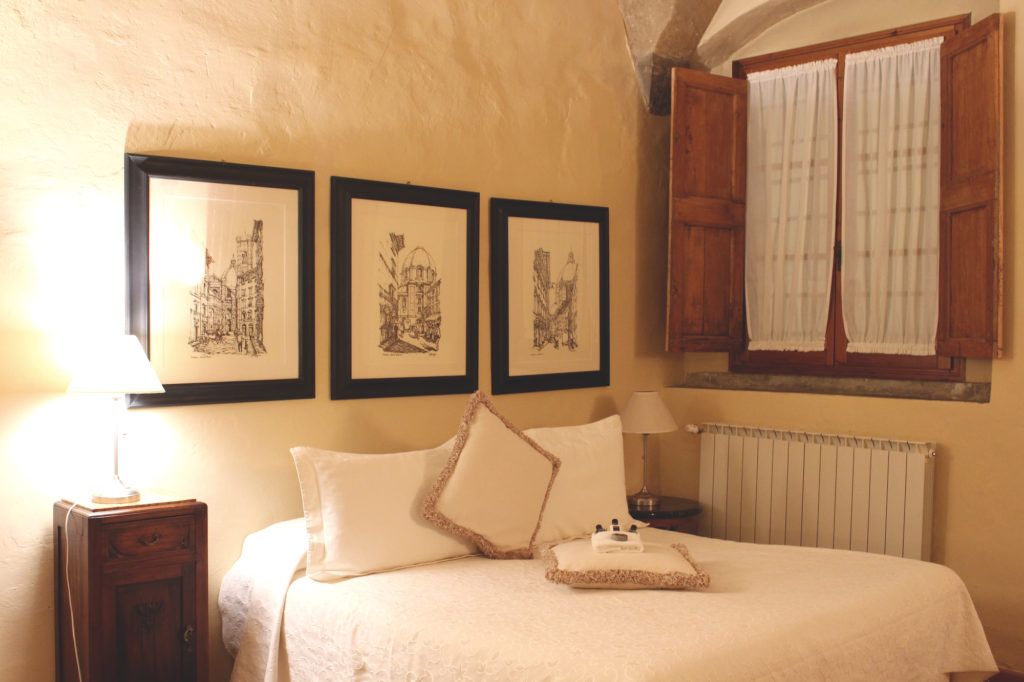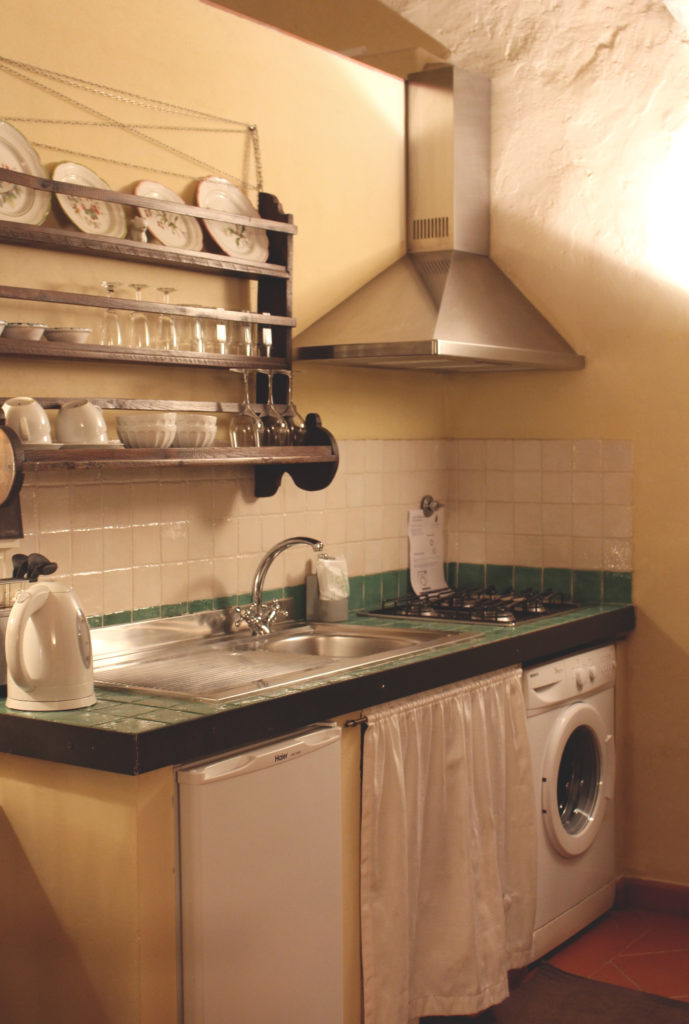 Let's not skip over the treats that were left for me. Artisanal biscotti (I ate the whole bag by 1AM!) and a bottle of wine were calling me. And let's not skip the king bed, large bathroom, desk area, couch, armoire, kitchenette, but really, what I really appreciated was the washing machine. I was coming in from having spent two days in Rome and two days in Madrid, so was IN NEED of clean clothes. I pack light, so needed to wash everything.
After a solid night's sleep, I awoke to the Vespa-life sounds of Florence. Time to get up and conquer the day. As soon as I walked out of my apartment, I was in the midst of artisan shops! And down a block was Palazzo Pitti (home of Boboli Gardens) and Piazza della Passera (home of an amazing Tuscan restaurant, Il Magazzino). Primo location!
Experience Florence
What sets Palazzo Belfiore apart from traditional and alternative options is the personal care. Federico is like a butler slash landlord slash friend that you'd want to grab a coffee with. He's a wonderful resource; you can tell his main priority is that you have a comfortable stay, and experience all of Florence and its surroundings.
Forget calling a tour guide! Palazzo Belfiore has their own travel guide filled with unique, tailored experiences. We're talking a Fiat 500 tour, cheese tasting, wine & olive oil tasting, terracotta class, Pilates or yoga, cooking classes, museum tours, and shopping walks.
If you want to go rogue and explore on your own then there's a very useful guide in the apartment that includes all the need-to-know info like churches, markets, pharmacies, restaurants, artisan shops and more. This means leave Google behind and work off the guide to guarantee an authentic experience.
It was so nice to be back in Florence and soak it all up… ah, and to speak Italian again was an absolute dream. I had no itinerary besides lunches and dinners with friends and family, but beyond that, my time was guided by the streets. I wondered around my favorite spots, shopped around Borgo La Croce and San Lorenzo market, and even got a haircut at Contesta Rock Hair with my stylist Mimo. A successful trip back.
Rates for my Florence apartment range from 160€ to 215€ depending on the season. Check it out, as there are many options based on your travel needs.