I'm going to get right into the delicious portion of skiing in the Alps. This list is based on my over indulgent experience in Sestriere, Piedmont for the past few winters.
Below are typical things you can find and should try when in the Alps…more than once!
Après-ski drinks
Bombardino
Who needs a cherry on top when you get a fresh biscotti dunked in whipped cream!? I discovered this baby two years ago and never looked back. Now what is under all that floating cream, well a hedonistic mixture of 1 part eggnog (advocaat), 1 part brandy and a fresh hot shot of espresso. Do you think you can handle it?
Some versions use Vov, an egg-based liquore, or even rum. Whatever's in it it's always good!
Grolla
Meaning 'grail' and 'goblet', this strong drink originated in the Alps. It's a hefty mix of warm grappa and espresso with a slice of orange or lemon.
It's called a 'friendship cup' since it's basically a community drink with 2-8 spouts typically carved out of wood or pottery that will put hair on your chest. If you weren't friends before this drink then you definitely will be after!
I thought I was not going to like it, but we ended up ordering two after being on the mountain all day. The original version is a goblet of boiling wine.
Spritz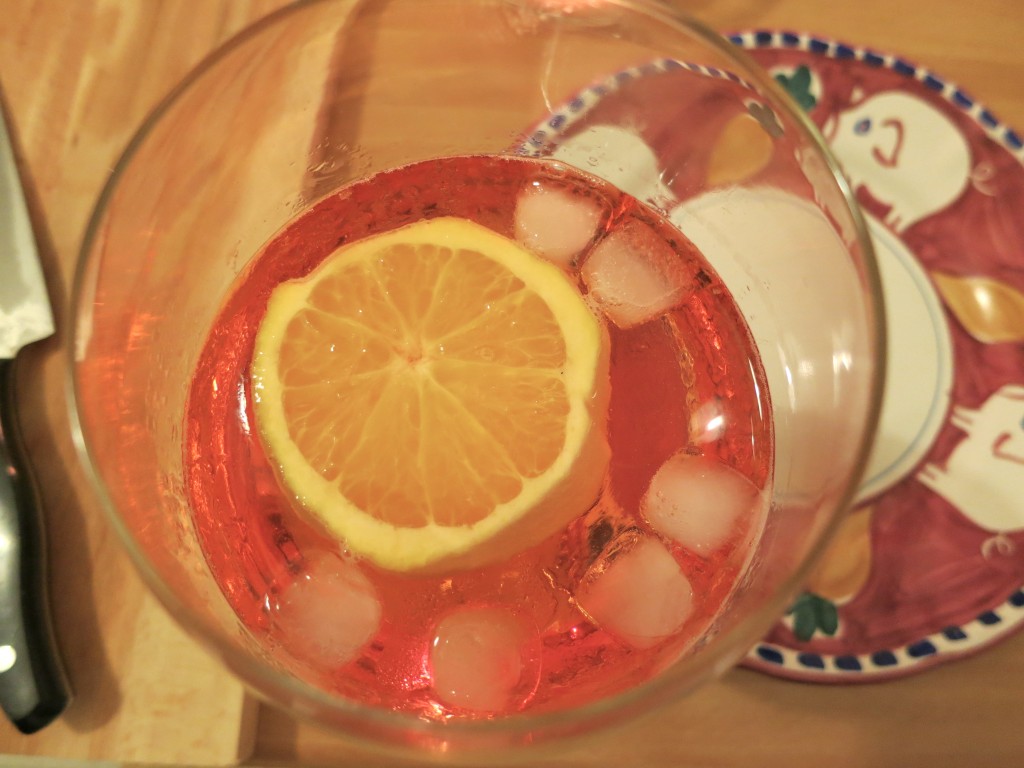 This is my all time favorite. I've been addicted to this since 2009 and my love for it only grows deeper as the years go on. It's a great après-ski, but don't worry, if you don't ski it's great as an aperitivo any time and anywhere.
Drink it after a day of skiing or make it at home like I do! It has 3 parts prosecco, 2 parts Aperol, 1 part seltzer and an orange slice. Salute!
Après-ski food
Polenta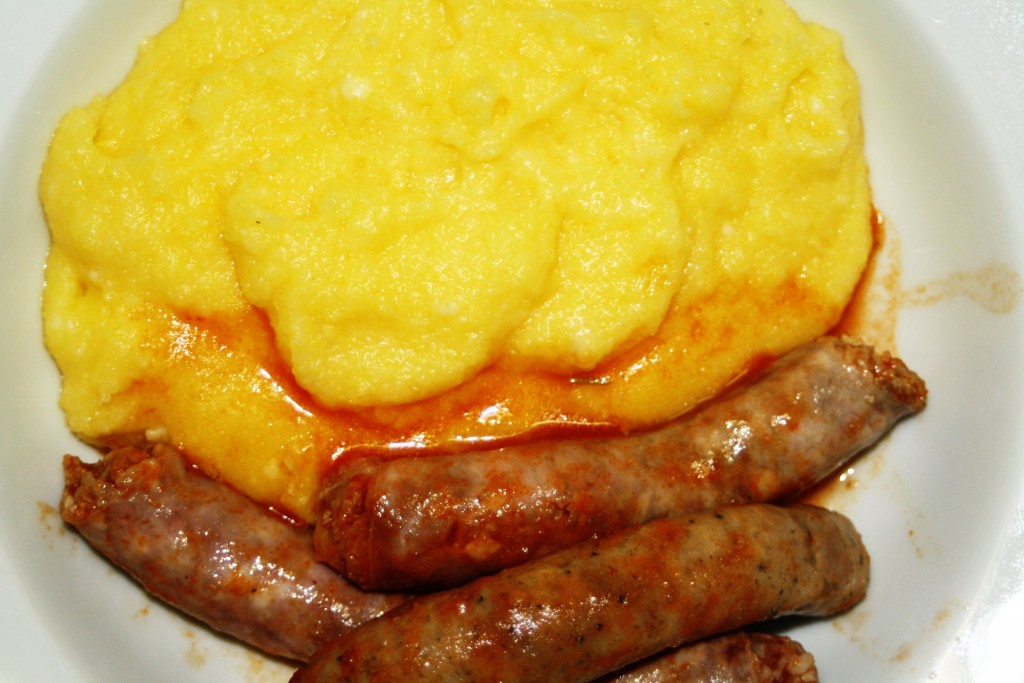 Ready for some glorified grits!?
Polenta is just simple corn meal, which is typically served with spicy sausages and tomato sauce poured on top, or it can be grilled and served on the side of deer or beef. It's everywhere, so you will definitely be able to try it in every which way.
Raclette
Raclette—meaning 'to scrape' in French—is definitely something to get overly excited about. Not every restaurant serves it, so if you see it on the menu you have to order it!
This medieval plate was popular with Swiss cow herders. Traditionally, the salty cow's milk cheese was served over boiled potatoes once heated and melted with fire. You may also see it served with cold cuts and pickled veggies. I just take bites of pure cheese!
Crêpes
I don't think I need to explain much here. If you are reading this and have never had a crêpe we may never be friends. Please go and get one then come back once your eyes have completely rolled back. 😉
Gofri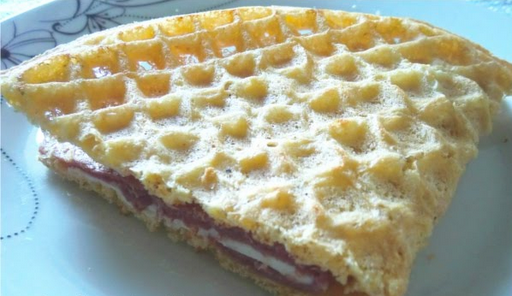 This is a hybrid of a crêpe and a waffle, meaning it's amazing! It's basically another ingenious way to cram Nutella, ham, mushrooms, jam, or cheese into your mouth.
Which ones have you tried? Is there a favorite that I left off the list?