With work being so crazy we started to grocery shop online from our neighboring Florence supermarket, Esselunga, meaning 'long s'. We typically order large, heavy items like cleaning supplies, wine, bananas, milk… We still go out for fresh meat, but not daily like we used to!
I recommend buying fresh poultry, fish and meat at the farmers markets or any Florence supermarket yourself.
The rest can be ordered online like tomato sauce, eggs and yogurt. Esselunga also sells electronic equipment for the kitchen, notebooks, tinfoil, irons, makeup and socks. Not sure you'll need a pair of socks with your ravioli, but hey, just in case.
There are pictures of each item online, so even if you don't understand Italian you can understand what you're buying, plus learn some new words while you're at it.
The price for delivery is €6.90 for orders more than €110, if not it's € 7.90. If you compare the fee to what you make an hour then it may make sense for you to order online. Realistically, you should make at least €14 an hour to justify the online purchase, since Italy takes half for taxes.
How to grocery shop online at a Florence supermarket
Go to an Esselunga and get a Fìdaty membership rewards card. You'll need the membership number to set up your online account.

Go to 

esselungaacasa.it

Click 'Registrati qui' under 'Nuovo Utente' under the large pomodoro.

Fill in all the info (leave a comment below if you don't understand something and I'll be happy to help you out, even if you need help finding a product).

Start ordering like crazy. 

When you're done click on 'Verifica carrello/Vai alla casa' on the bottom right.

Then choose a time for delivery and press 'Continua' on the bottom right.
You can pay cash upon delivery (alla consegna) or with a credit card. Depending on the weight of the order you may be charged €1-2 extra.
Enter your credit card info. Follow the instructions until you receive an order number.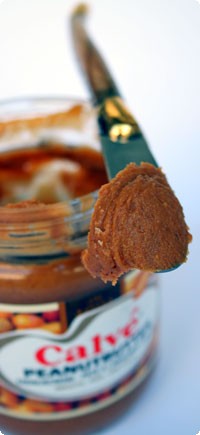 You won't ever need to leave your home office again, at least not for food.
There's even peanut butter! The American college student (which I am not) staple. Go to Prodotti Alimentari > Cioccolato e cacao > Creme spalmabili > Calvè crema di arachidi. It's not as good as Smucker's Natural, but…
I find myself missing the experience of picking out each veggie at the Florence supermarket sometimes, but then I think 'Who am I kidding, this is awesome.' It makes life a bit easier. The outdoor markets are not to be ignored though, especially if you have time.
Since we don't have a car I used to walk about 5 minutes to get to the store and then lug everything back. Now I have to figure out another form of exercise for my biceps.
Like this post or find it useful? Please comment below.