Flowers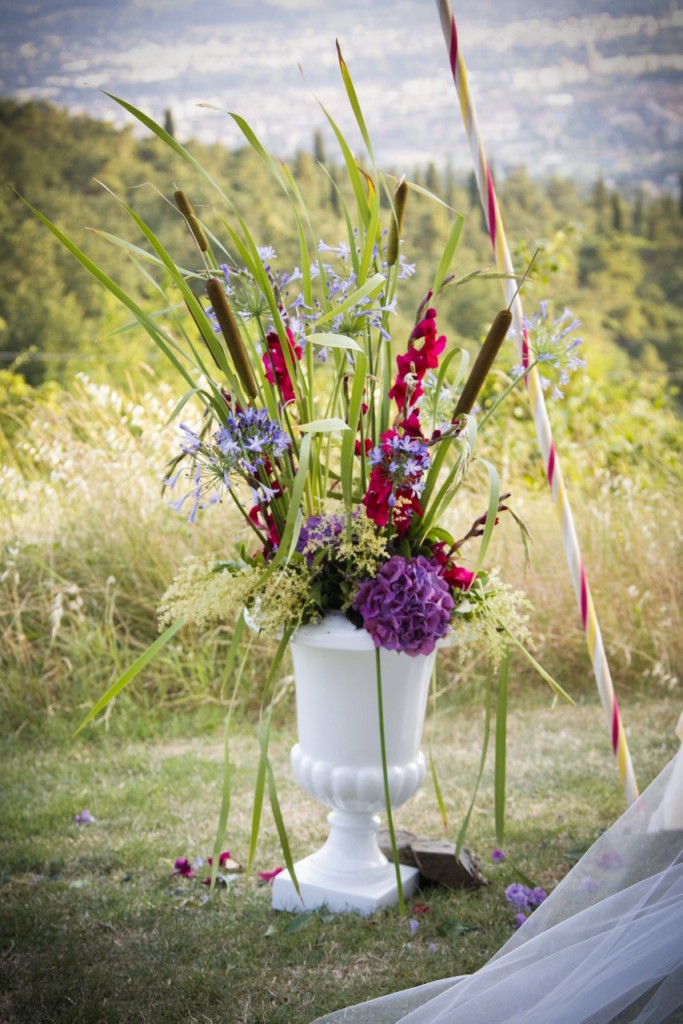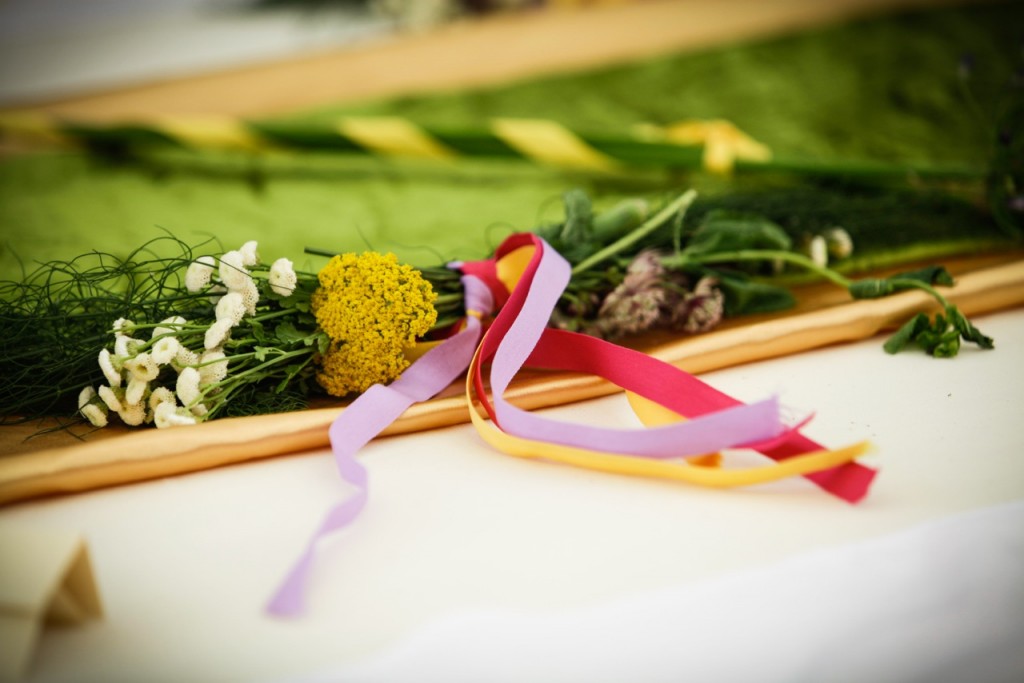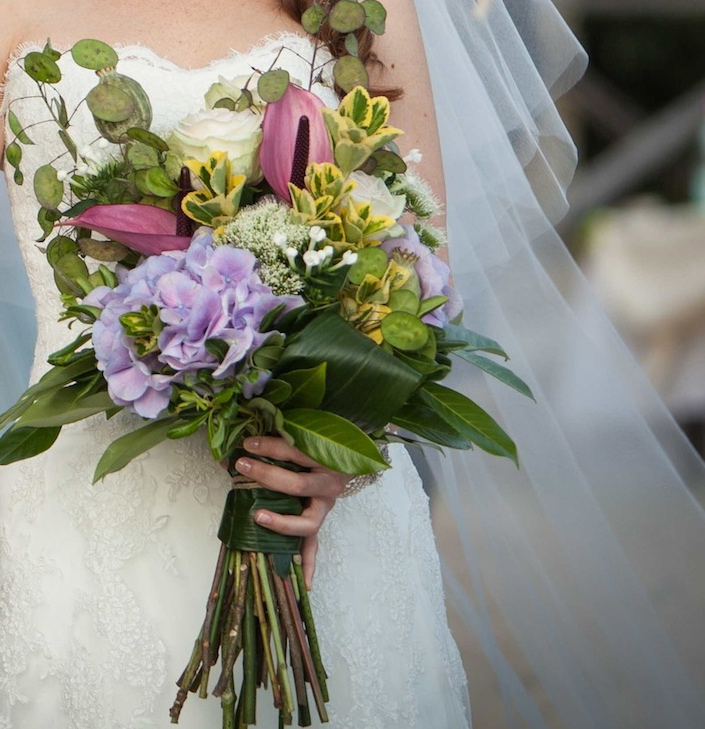 *Photos courtesy of Studio Bonon Photography
Flowers are a main visual for any wedding, so I saw it as the perfect opportunity to get creative. I didn't want a tightly wound up bouquet or perfect little roses everywhere. I wanted the mood to be light-hearted, rustic and romantic.
That brings me to Jasmine, a new friend Nicco introduced me to. She has the best green thumb in town. With a degree in event planning and access to a top flower shop, Bobolino, she can create any mood with a single flower. With her powers combined with Claudio's, our decorator, I knew I would get what I was after.
The Italian tradition is for the future suocera (mother-in-law), A.K.A La Mamma to purchase the bouquet, give it to the groom to hand to a woman to then be passed to the bride. This represents the last gift the groom gives his bride before they marry. La Mamma knew that I wanted an asymmetrical, rustic bouquet that had a lot of greenery. No silk ribbon or too many roses.
Hair & Make-Up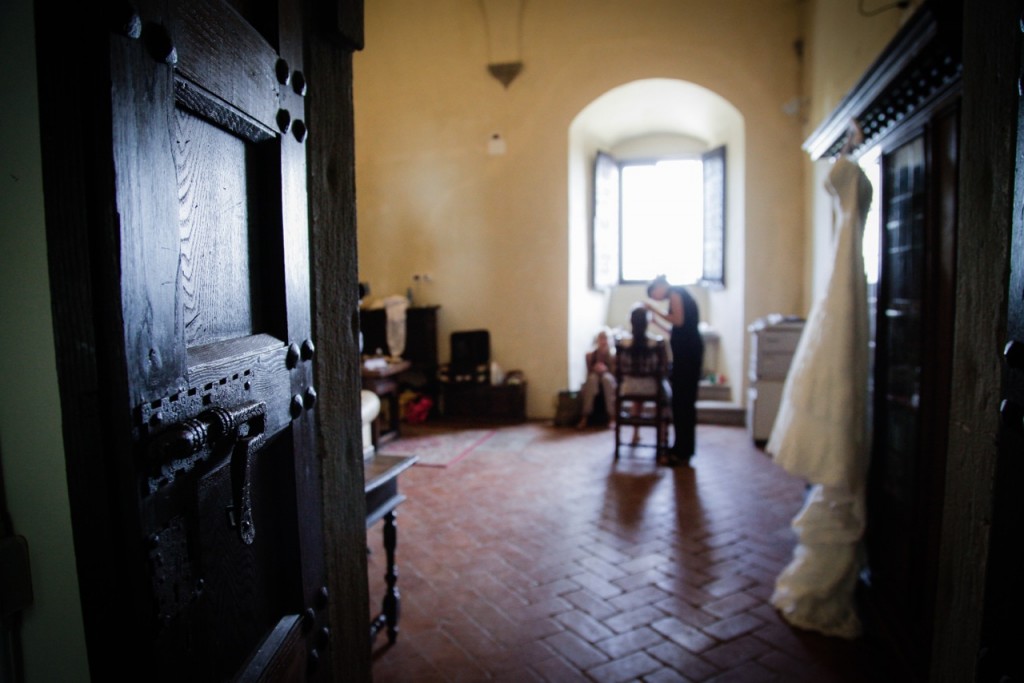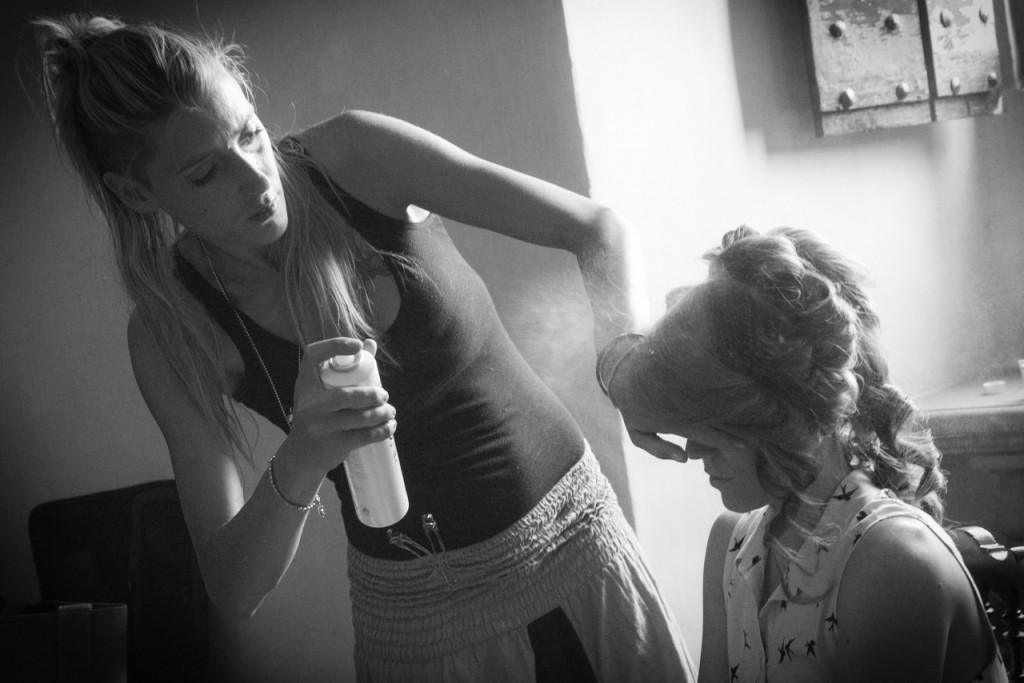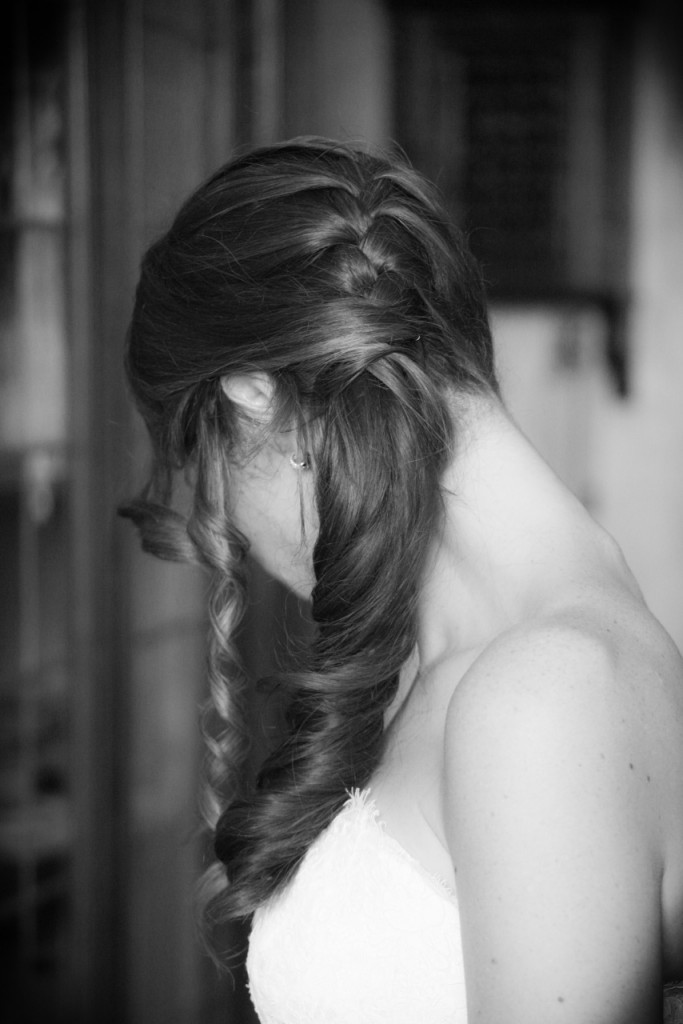 *Photos courtesy of Studio Bonon Photography
Salons over charge because:
you're obviously American
they don't know you or your famiglia
it's for a wedding
One stylist was going to charge me 1,000euros for both hair and make-up. Typically, if one stylist can do both hair and make-up they should offer a discount. For that price, I at least expected some sort of portfolio or examples of his style, which offended him when I asked for one. When I explained my dress and the natural look I was going for he rudely stated that my hair needed to be up in a 'sophisticated' manner, as if having my hair any other way would have been 'unsophisticated'. I left and never called back.
The stylists that I ended up with were amazing. Adele, my make-up artist was from my father-in-law's Sporting Club in Scarperia (40min north of Florence) where they have a wellness center and spa. Francesca, my hair stylist was from Teste Pazze (crazy heads) salon within the same complex. Both women knew my in-laws and ended up being exceptional. Famiglia knows best.
It definitely took a lot of help from my in-laws to get these things done right. Did you have any drama with your in-laws? I have heard some crazy stories, please share.