I recently had an amazing lunch experience and what shocked me more was that it's right by my house! Thanks to Nardia from Lost in Florence, she had me discover a new place in my hood, La Salmoneria.
In case you didn't know, Florence is NOT on the water. Yes, we have the Arno River, but eeek! So, you'll find me eating more red meat and brains than a plate of seafood more often than not.
There are of course great restaurants like Caffè dell'Oro on Lungarno and Cibi in Santo Spirito that serve great seafood dishes. AND how can I forget Il Santo Bevitore, one of my go-to's for seafood! The thing is that the Florentine cuisine runs deep in red meat and red wine, so good seafood in Florence is not always so easy to find.
Hungry for the two day food guide in Florence?!
After a 5 minute bike ride on Valentina—yes, I named my bike!—I walked into La Salmoneria on Piazza Nobili 14 / 15 in the Le Cure neighborhood right off Via Marconi. I've literally walked by this place many times as one of my favorite bars is down the street and Macintosh II's vet is just behind it.
The place is such a great modern change from so many places downtown. It's crisp and open and filled with locals. The waitress asked if I had a reservation and I thought she was kidding…the place is busy!
Nardia and I shared a delicious octopus carpaccio for 5€ and then indulged in their salmon specialty salads. Nardia's was topped with fresh yogurt sauce and mine with stracchino cheese. To die for. Each about 7-8€. We left feeling really healthy and full for less than 15€ each!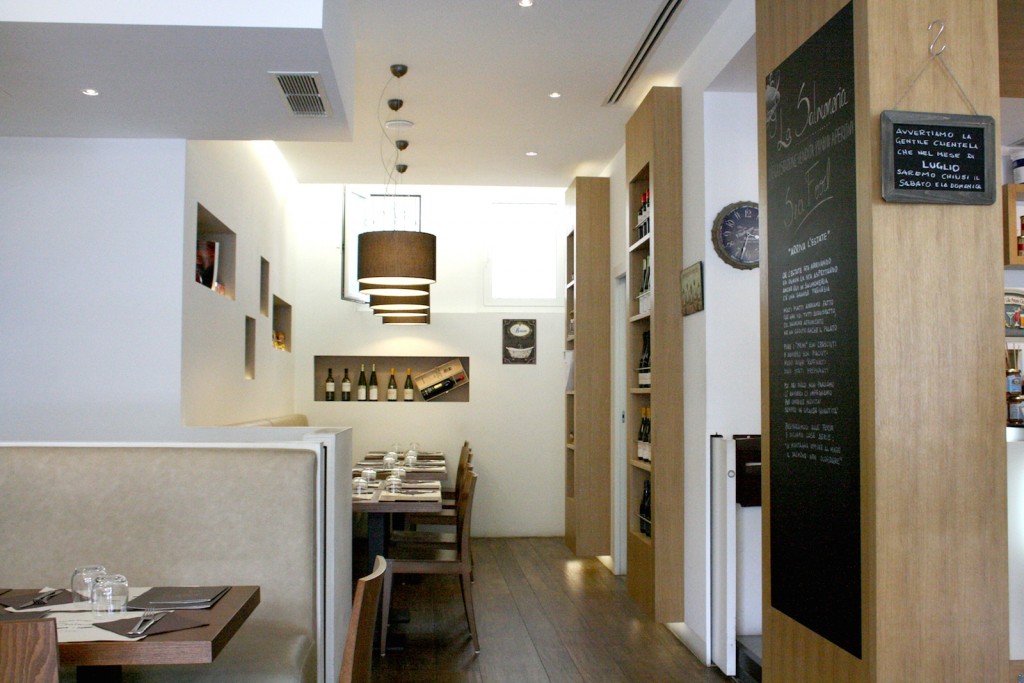 Thanks to Nardia for the tip and in case you want to read a review about La Salmoneria in Italian check out Elena's Io Amo Firenze blog post. They serve way more than salmon, like halibut, swordfish and crab—I can't wait to go back!
La Salmoneria is on Facebook and if you're sans car and bike, Ataf 11 runs right there.
Any food that you desperately miss eating? It's nice to know there's a healthy seafood place close by.
Share this post and pin those pics!