Florence has about every tour imaginable from bikes, to Segways and vintage FIAT 500's. There are even endless amounts of walking tours for the hard core art historians to the hungry hungry foodies. The one thing missing in Florence is the famous convertible Ape that are so notorious in Capri—The Ape Calessino.
First Class Tour in Tuscany tuk tuk tuk tuk…
Most tours require me to travel about 20 minutes from my house in Campo di Marte to their main location and for once I didn't have to go anywhere. That's because Tuk Tuk Florence came to my house! Tommaso and Brando, the owners of Tuk Tuk Florence (along with Giovanni) tuk tukked their way to my street.
Nicco and I were so excited to do something different in Florence. We threw ourselves in the back of Tommaso's Ape Calessino and took off with Brando in fast pursuit behind us. Brando came along so we could take more photos for this lil blog of mine. My vintage scarf fluttered in the wind while my giggles echoed through Tuscany; I couldn't have asked for a better date night with my husband.
The tour tukked its way up through the hills of Fiesole driving through the main piazza and then towards an incredible lookout point, one that I've never been to before. It was the perfect chance for Nicco and I to really appreciate what's directly in our backyard and to feel like tourists for a few hours.
Narrow roads led the way through Vincigliata, a forest area in Fiesole where we got married, oh the memories! The sun was shooting through the cypress trees and the fresh air smelled like Christmas pines. This is the Tuscany everyone should experience if they are in Florence for more than a day.
The last leg of the tour ended in the serene town of Settignano. This area has some great restaurants and the well known Caffè Desiderio, a fantastic wine bar with great service. After a round of red wine and some snacks we were ready to head home as the night was coming in with an unexpected summer chill.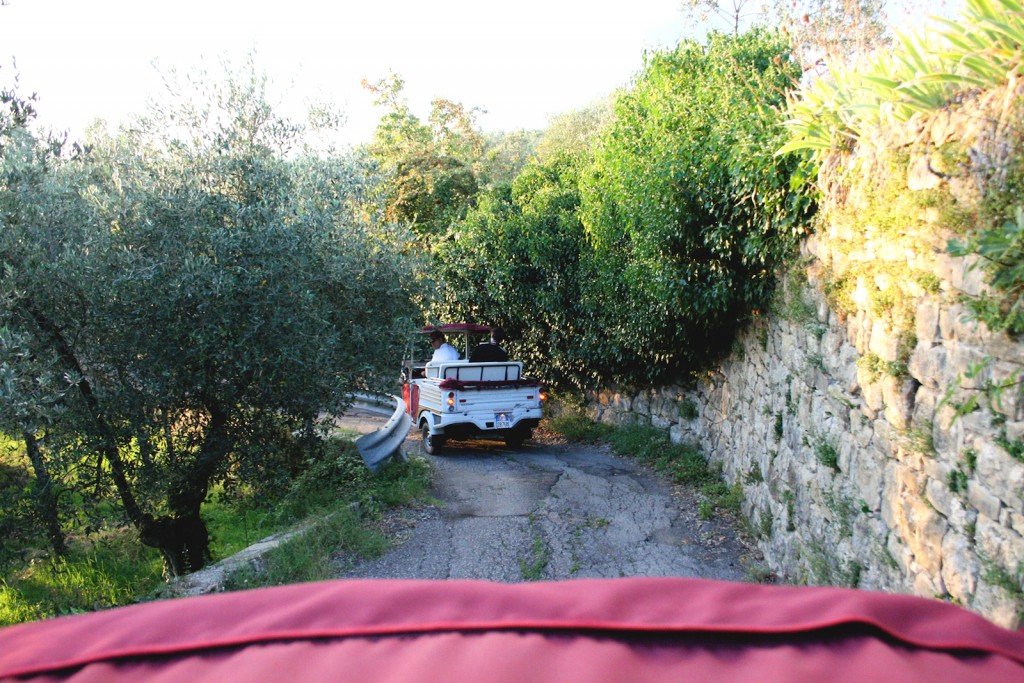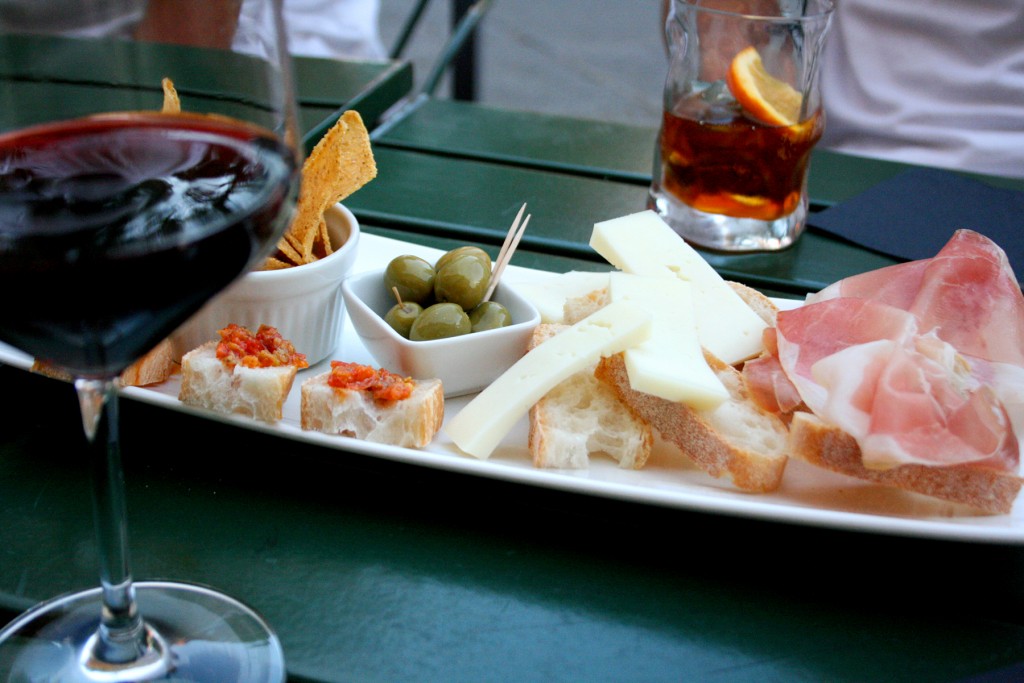 I loved this tour in Tuscany because it can be customized. These guys own other private car companies, so they are the masters of elite and unique travel experiences. They can even drive these Apes to Chianti from Florence! That sounds like a dream day to me. And even better, since they drive you can sit back and relax from all the wine tasting.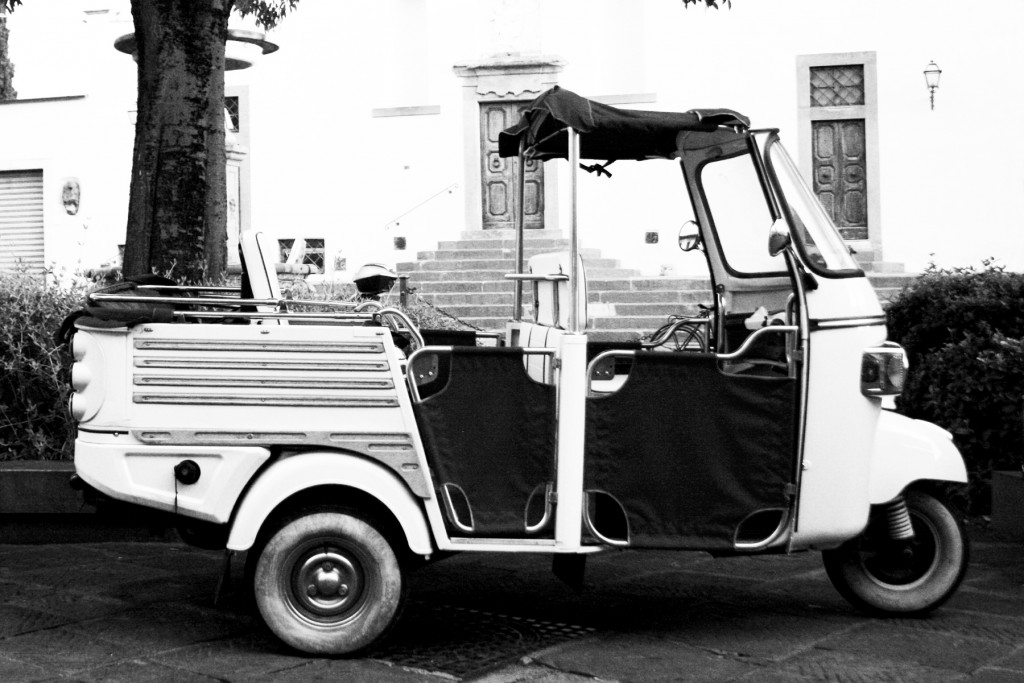 *Find Tuk Tuk Florence on their site and on Trip Advisor. Email them for reservations here. The rates are about 100€ per Ape for a two hour tour, so that's 50€ a person which is cheaper than some other tours in town. You can fit 2-3 per Ape, so contact them and tell them what you want to see and they'll make it happen. They told me that a woman once rented them for a shopping day in Florence, smart woman!
What is your favorite tour in Tuscany? Have you ever been on an Ape Calessino before? I remember my first time was in Capri and it was magical…I'm so happy we now have them in Florence too!
Please share this post and pin those pics!