You would think that one of the most famous churches in the world would have many unique photos taken of it, but no. When I moved to Italy two years ago I didn't see any exciting photography especially of the duomo in Florence, however I was and still am a big fan of @_kevinangel_ who captured the city so beautifully until he moved back to San Francisco. He was my inspiration.
So, I decided to try and capture the duomo of Santa Maria del Fiore in as many ways as possible. Perhaps to inspire people, even @igersfirenze's latest duomo shot? 😉
You Say Dome, I Say Duomo Photography Project
If you follow me on Instagram you would have noticed that I'm not into selfies, BUT if I post a selfie it's usually more thoughtful, strange or the backside of me and the duomo in Florence.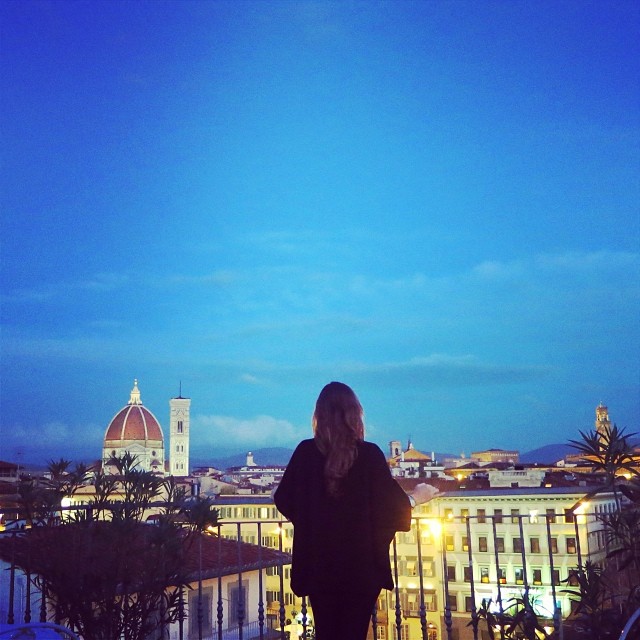 I'm that annoying person who has a hashtag for everything. Hashtags crack me up and I love using them and creating them. I have one for my bicycle #valentinalabici, for gelato #yousayicecreamisaygelato, for old people #notmynonni, one for my dog #macintoshlovesclassics and now a nice long one for the duomo #yousaydomeisayduomo.
The longer, the funnier for me and the more close knit I feel to the people who use them. So, without further adieu, here are my TOP TEN favorite Instagram shots that I've published of the duomo so far.
1. You've been framed!
Let's start with a classic framed shot, taken from the Uffizi Gallery. I've seen this many times before me and after me and I think it's cool.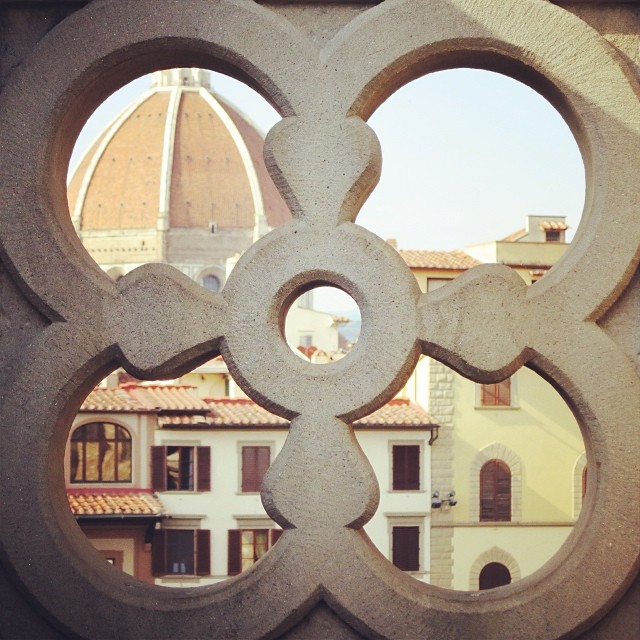 2. Tiny dancer
I ran all over town looking for a ballerina to put on the duomo as if the duomo was my musical jewelry box…and then run up San Niccolò to take this shot. It was for Instagram's whp a few months back.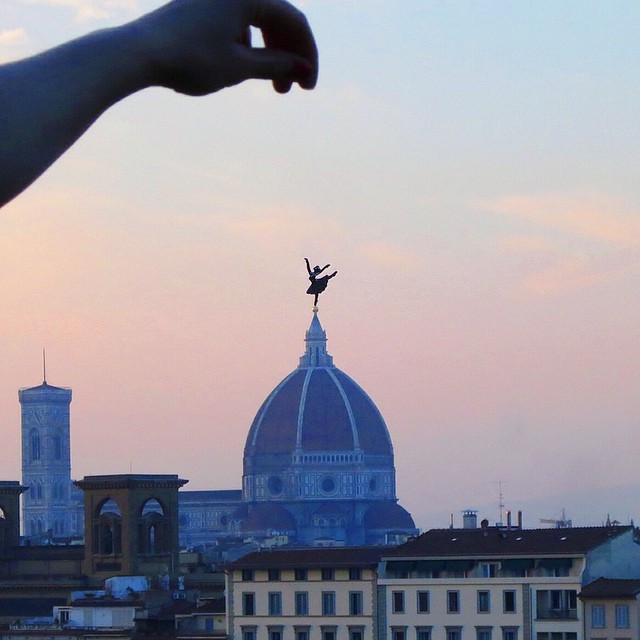 3. Time to reflect
Why is it that every time I grab an Aperol Spritz at a rooftop bar in Florence all I want to do is take photos of the duomo? Is it the beauty of the duomo or just the Aperol in my glass?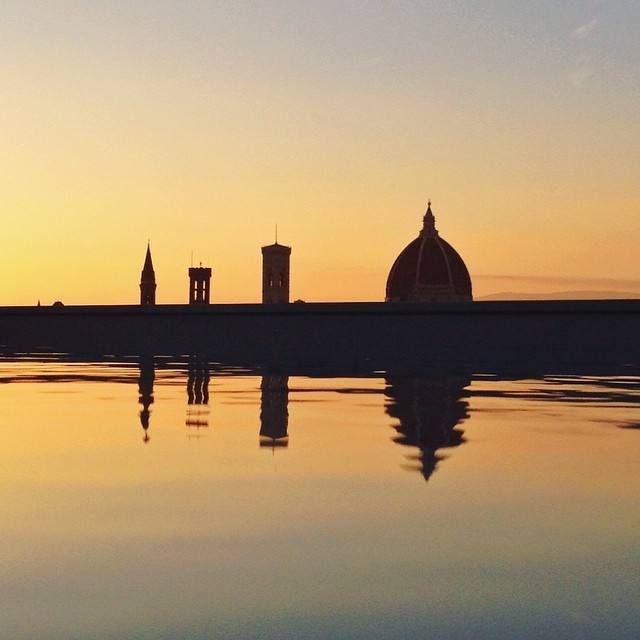 4. Doodle the Duomo
Why does the duomo have to be real, why can't it be an illustration?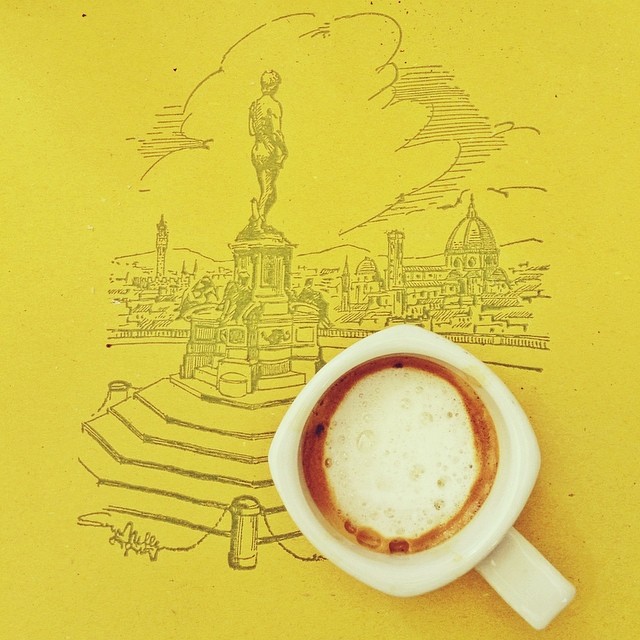 5. Chasing Florentine fog
I took this on a long hike from my house up to Fiesole. It was an amazing walk and I ended up getting great shots of the duomo that day and vintage Fiats in town.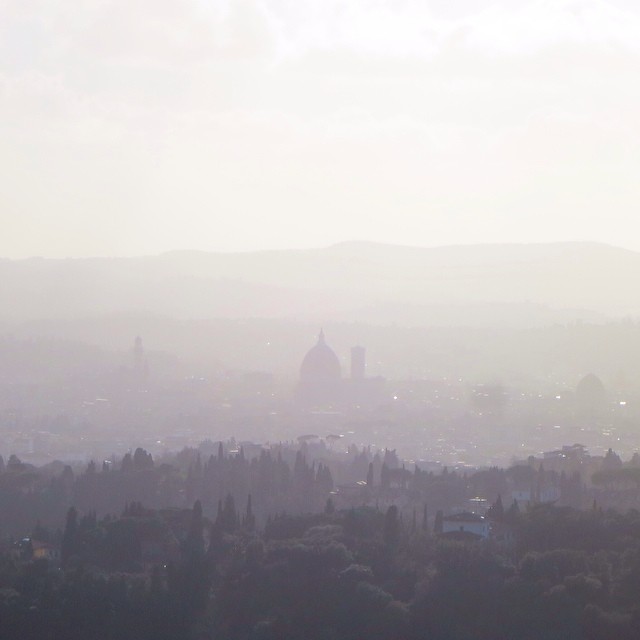 6. Valentina La Bici
This was a double whammy for me, since my bike's in it. I love treating my bike Valentina as if she was my tour guide; she definitely knows more about Florence than I do!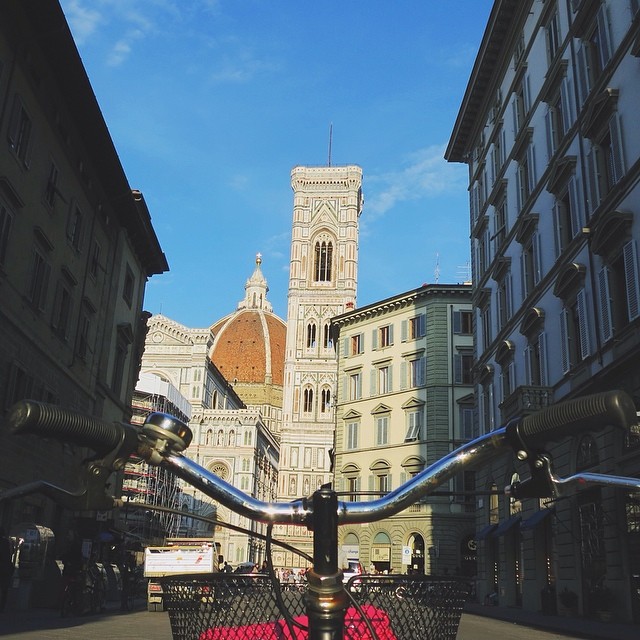 7. Motion commotion
I held my breath and shot and ended up with this. I really love the movement and this weird deep blue sky. I will never forget this shot because it was the last one I posted before finding out I was a Suggested User on Instagram!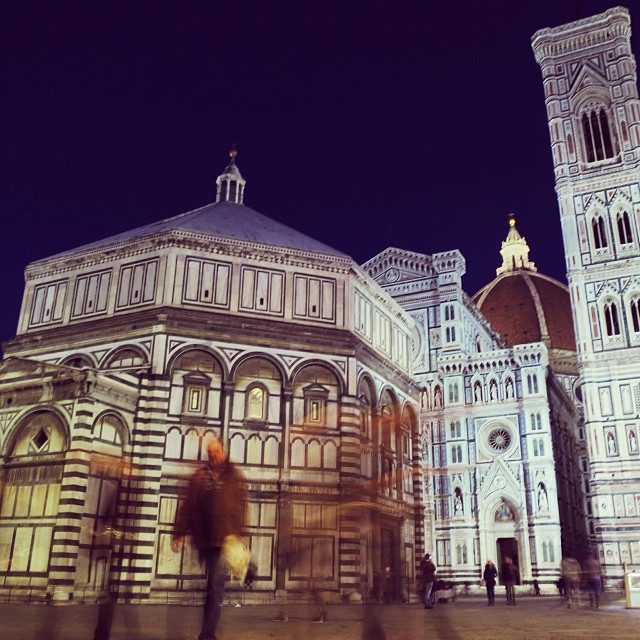 8. Bullseye!
It's fun to play with my surroundings, so I decided to see if I was able to pop the duomo inside the random metal of the view finder on top of Piazzale Michelangelo. I love how small the duomo looks.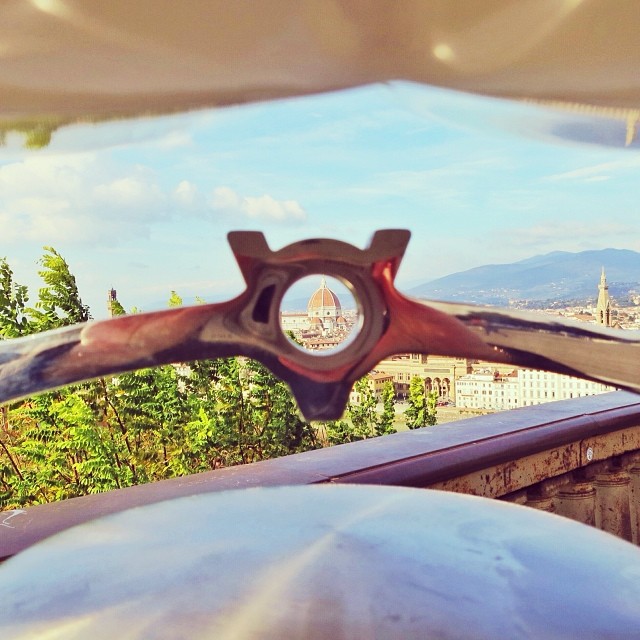 9. Why not touch the Duomo?
I love this shot because it looks like the duomo's lid is going to pop off and I'll get to see what's inside. This was taken in San Niccolò by Piazzale Michelangelo during a killer sunset. According to my husband this is the first shot of anyone touching the tip of the duomo, months later he saw it all over his Florentine Facebook group. He thinks this photo started the craze and I would like to think so, but for now I think it's the first of its kind and hope to spark inspiration for others.
10. Drink up the Duomo
So, I ordered a Prosecco and had my sights set on drinking the duomo. After a few failed attempts I ended up with this one. I love how the foreground is in focus an the background duomo is a blur. This may be my favorite out of the lot, what do you think?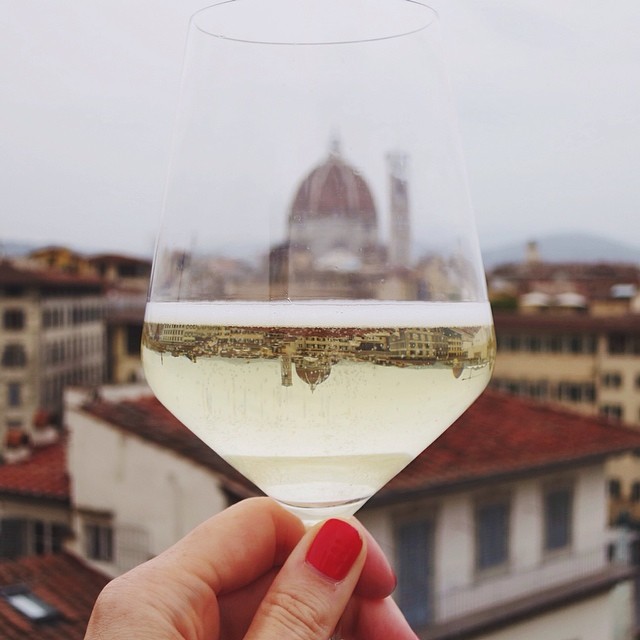 If for some reason you're hungry and are dying for a gelato shot by the duomo then look here!
What shot is your favorite and do you have any fun touristy shots you can link to in the comments below?

Share this post and pin those duomo pics!