Ah, Americans love shopping at Publix or Whole Foods once a month…once a year if there were preservatives squirted in the veggies! Am I right?
When I lived in Boulder for a year I always looked forward to shopping at the farmers market on Saturdays with my yoga mat strapped to my back. On other days I would shop at Whole Foods and what was once Sunflower probably 2-3 times a month.
First off, I lived alone so didn't need much. Secondly, I worked at CP+B ad agency, meaning I was never home! And thirdly, when I wasn't working I was in the mountains. My Colorado lifestyle didn't require much food in my house, but when I cooked anything it was mainly veggies and predominately organic.
Now, in Florence I shop even more frequently. It's become habit and it's a great excuse to go for a walk and do some bicep curls on my way home with celery and parsley hanging out of my bags.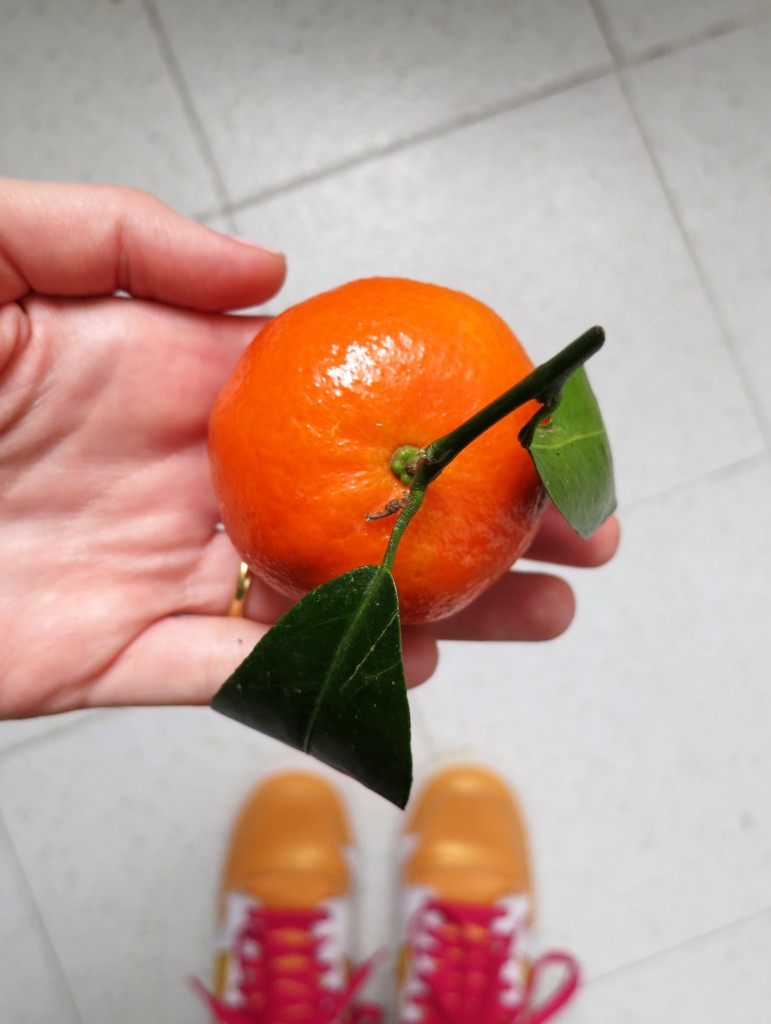 My grocery habit took a sudden turn the day my palette noticed the huge difference between an Esselunga (grocery store chain) clementine and an Ortofrutta (local veggie guy) clementine.
I felt robbed. The Esselunga's clementine tasted uh bleh. Boring. The mouth on it was not juicy nor tender. The sweet factor was also lacking. It felt like it was picked off the tree way too prematurely. That's when I knew I would never buy most fruit from them anymore.
This also happened with tomatoes. Utter disappointment because now I'm forced to buy mainly yogurt and wine at the grocery store, minimizing the rewards points I can accumulate to win a crappy stuffed animal.
My local veggie guy's where it's at AND a block away is the butcher. Score!
Initially I bought from Gigi my veggie guy and butcher very rarely because whenever I needed to buy food I also needed tp, q-tips, tampons, soap, chicken, wine and such that they don't sell.
Now, the few times I go to Esselunga or Coop I make sure that Gigi doesn't see me run in my building between the bicep curls. He must know his customers shop at other stores, but it's something I don't want to rub in his face.
Sometimes I feel like just running over to him, whipping out the bottle of wine and saying "I only bought wine! Their fruit sucks, so don't worry!"
Instead I just try to avoid him until I need a hit of clementines.
What are your grocery habits? Online shopping, local markets, large chains? Any local guys you you try to avoid when shopping at big chains?