You read that right, a crack house! Even though there was no actual crack, I lived in a house for over a year that resembled a crack house and if you know me from Miami you may be somewhat shocked. I think you win brownie points in heaven if you live in a dump for a long period of time… let's hope.
Living in Boulder, Colorado
I moved from Miami to Boulder in 2010 to work for a large ad agency—CPB. They put me up in a hotel for a month while I skimmed a snow packed Boulder searching for a house to rent in the middle of November.
Being from northern Cuba—Miami—I knew nothing about moving in the cold, let alone what type of boots to wear for which season. I soon learned that no one moves in the winter, so there was nothing available. Nada!
Boulder is small with less than 100,000 residents and the property prices are high. Well, they're higher than Denver, but I found them normal compared to Miami. If there was only something available…
House hunting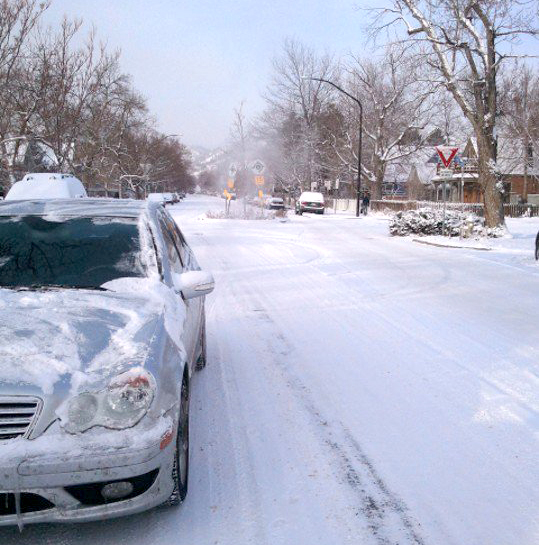 Just a regular day with ice on my windshield that I had to break off to not crash
I was told that everyone uses Craigslist when house hunting in Boulder. I've been a real estate agent since 2005, so I was shocked. Actually, I was glad I didn't have to deal with an agent, since I know what to ask landlords/sellers and can negotiate like a boss. 😉
After days on Craigslist I found an Englishman—not sure why being English matters to this story—who owned a property kind of close to where I wanted to live. It was crap! The kitchen was upstairs next to the minuscule bedroom sans closet. The downstairs was a scary garage where rats probably rummaged. I couldn't do it.
This Englishman was off to head home when I asked "Got anything else?"
"Yes, but I don't think you'll like it. It needs a lot of work." He had no intention of renting this next place out, and I soon found out why.
We walked a few blocks to Pearl Street—Boulder's "downtown"—then to Spruce Street, a very fitting name for Boulder.
Living in a crack house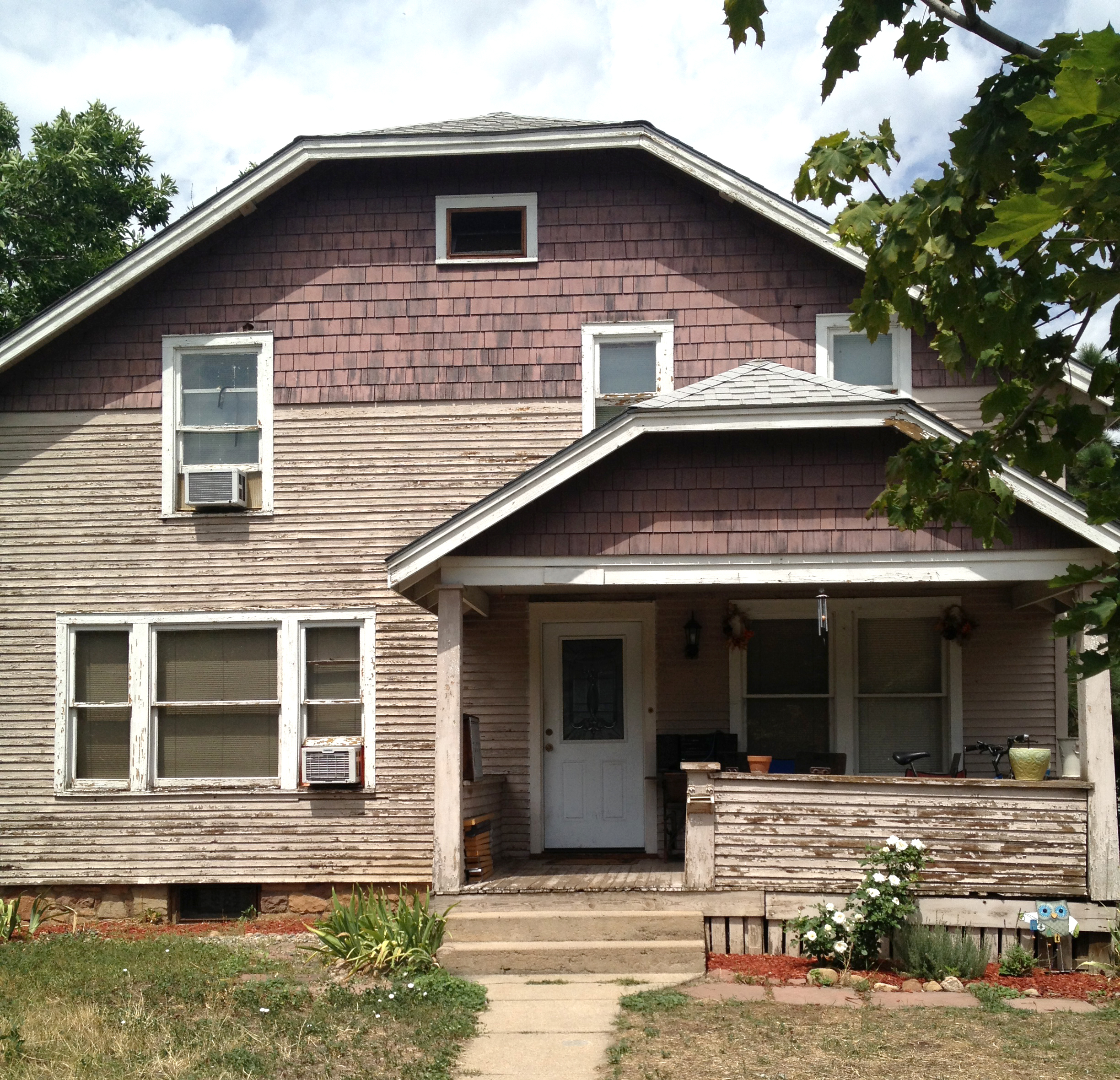 What I called home for 14 months, isn't she purdy?
What a dump!
Wait a sec, it was right off Pearl Street, had private parking for three cars and a mini backyard…and a basement! OMG, I was dying for it. The obvious negative at the time was the outside. The second negative was the landlord…total deadbeat landlord.
The upstairs was coincidentally rented to a fellow coworker, so I had the downstairs with that gorgeous looking porch that is about to fall apart and almost sent a friend to his demise when he sat on it.
It was safe, a bit drafty…oh and I had a mice problem! I came home from a weekend snowboarding in Vail and saw that someone something ate my loaf of bread and pooped next to the crumbs. Clearly this was not human.
It was fun living in a crack house especially since the rent was "cheap" and no one in their right mind would think I had nice things—or anything—to steal!
Lessons from a crack house
looks don't always matter, this crack house had personality and who doesn't love personality?
never wait for your landlord, just do what you have to do, like order a mold test, an exterminator and someone to fix your pipes when the pipes freeze during winter and you're left to shower at work—yes, that was fun
the corn crops growing by the car are in fact weeds
rats climb walls while mice forage on the ground
since the outside looks like a demolition site you can hang a dart board on the outside wall and no one will even notice
It was a good house, so who cares if it looked like an episode of Breaking Bad? I could care less.
What slum of a place have you lived in or have you had a slumlord too?