After two failed attempts I was finally able to explore the largest fort in Florence, Forte Belvedere. Unfortunately, tragedy struck more than five years ago when two people fell to their deaths—quite a horrific intro!—so it was closed for security measures and reopened last year. Now there are guard rails put in place and some walls have been raised, so have no fear!
Forte Belvedere in Florence
Quick background…
History is not my strong suit, but I find it really fascinating that Grand Duke Ferdinando I de' Medici had the fort designed by Buontalenti as a way to protect Florence. It was built from 1590 to 1595 and what's really cool is that it's connected to Palazzo Vecchio (Florence town hall) by way of Boboli Gardens, Palazzo Pitti and finally the Vasari Corridor.
I had no idea what to expect, so was completely blown away as soon as we walked up the long arched entrance. The amazing thing about Forte Belvedere—besides the fact that Kim and Kanye got married here, even though Nicco asked me "what's a Kardashian?"—is that it's actually an outdoor exhibit space. An exhibit space with an amazing aperitivo too!
Forte Belvedere Art Installation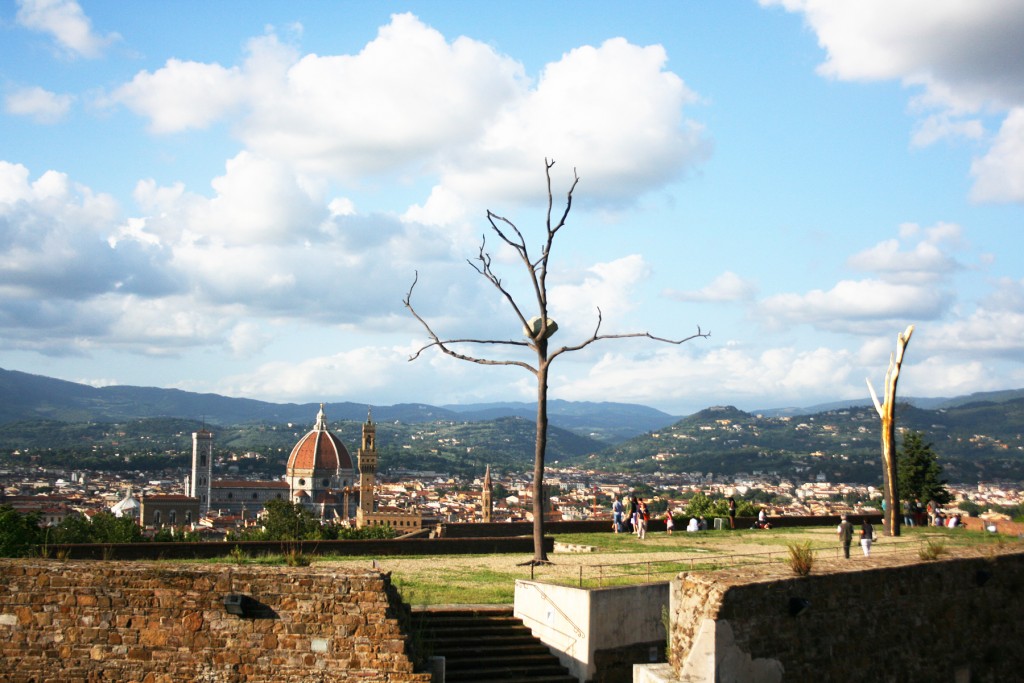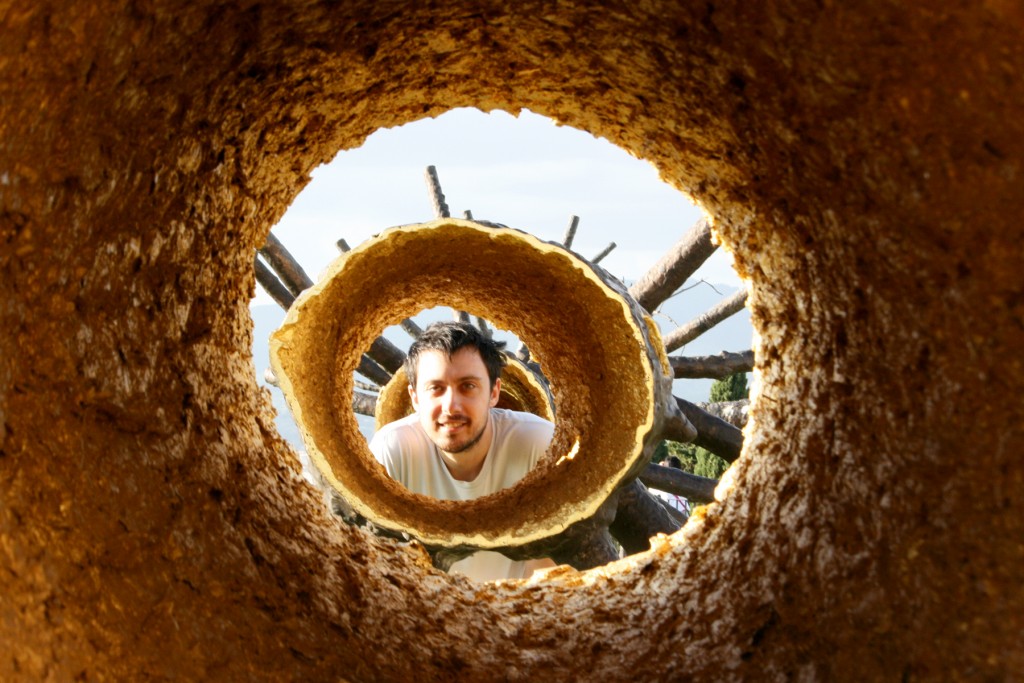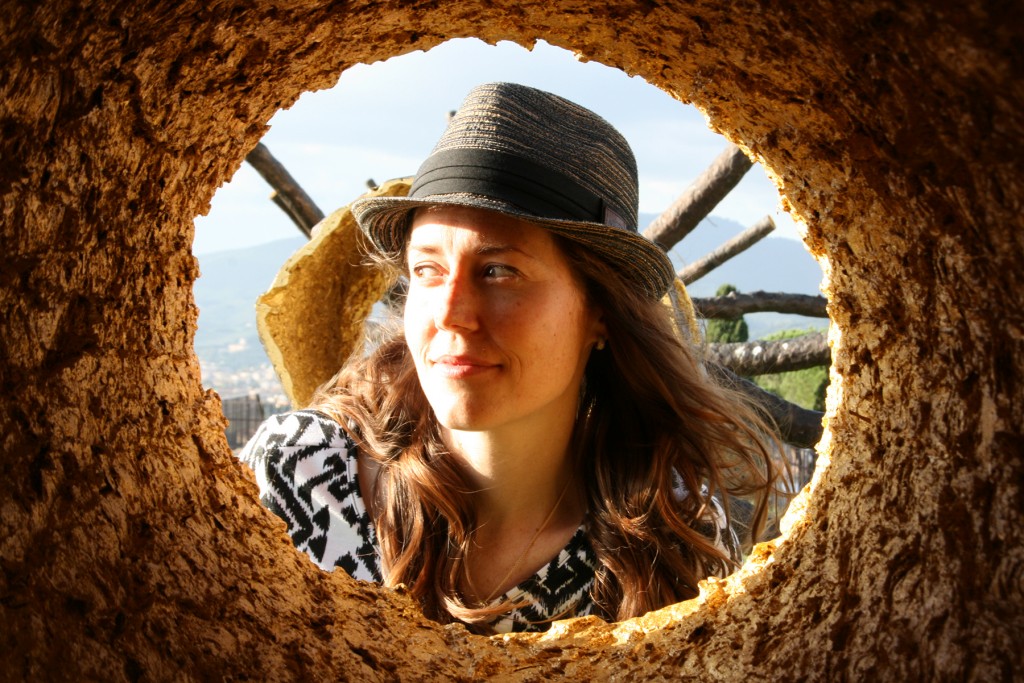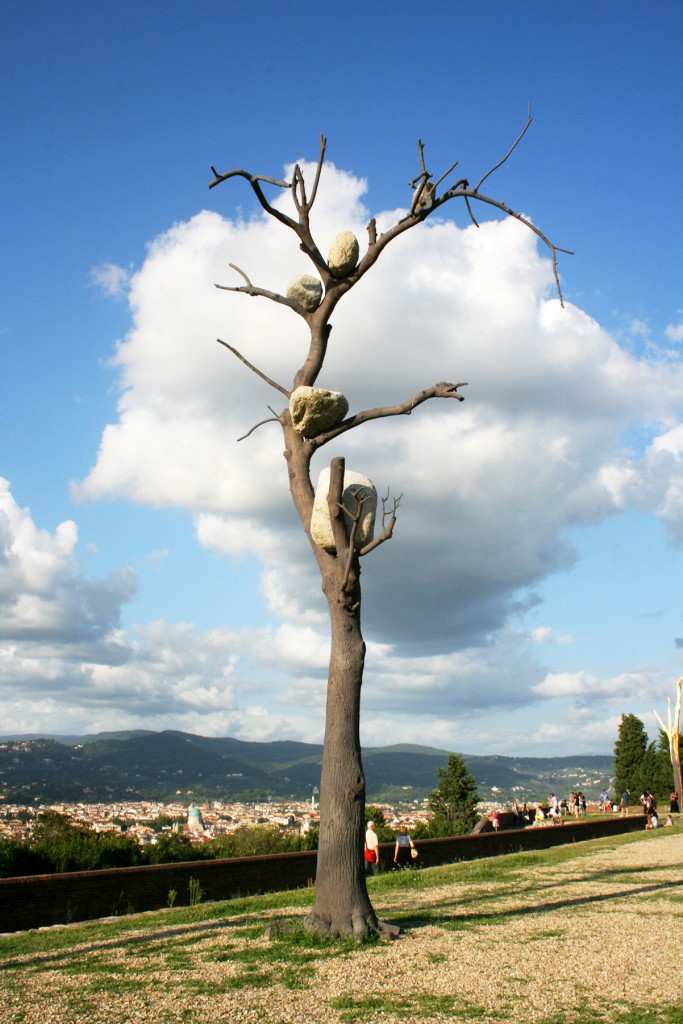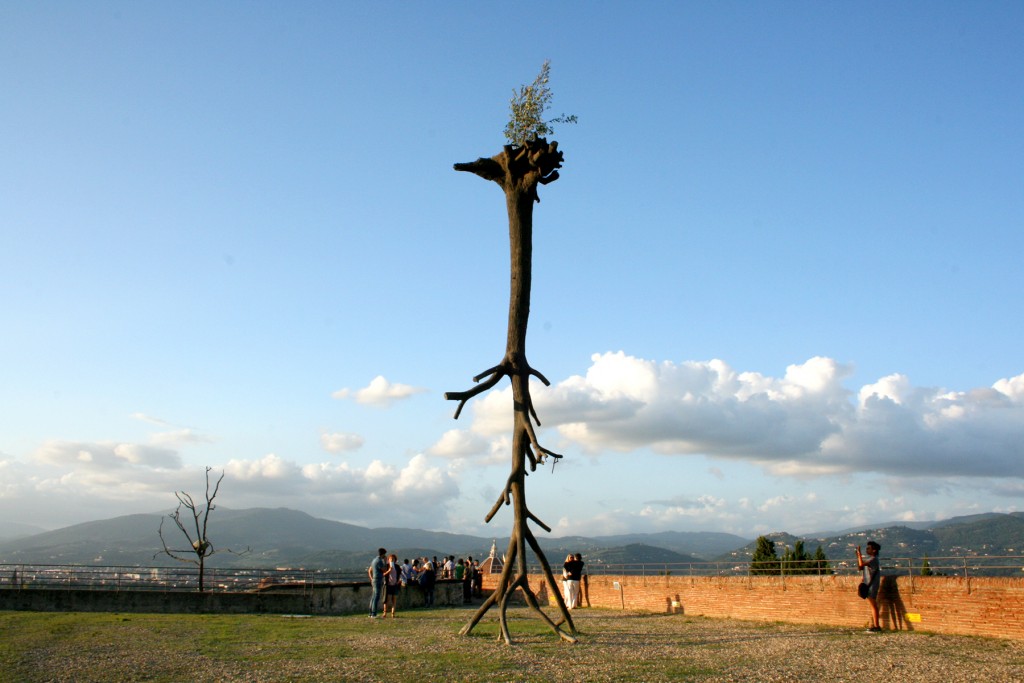 I love how there's art all over Florence—new, old, random, beautiful pieces in every corner. But, who would think that there would be incredible art up at a fort?!
Last year's exhibit was by Chinese artist Zhang Huan, which I totally missed. This year's exhibit is by Italian artist Giuseppe Penone called Prospettiva Vegetale, meaning Plant Perspective. Let me just say, WOW! I was more than impressed by the space, work and the perfect tie between the two.
Giuseppe's style is arte povera, which is a modern art movement from the 60's/70's that dismantles the concept of government and culture. Prospettiva Vegetale connects the strength between man and nature. This exhibit has also been displayed at New York's Madison Square Park and Whitechapel Gallery in London to name a few.
I could have lingered around Forte Belvedere all day! It was nice and quiet with incredible 360 views. If you're in Florence then this is a great alternative to all the typical sights like Piazzale Michelangelo and the Accademia.
Aperitivo at Forte Belvedere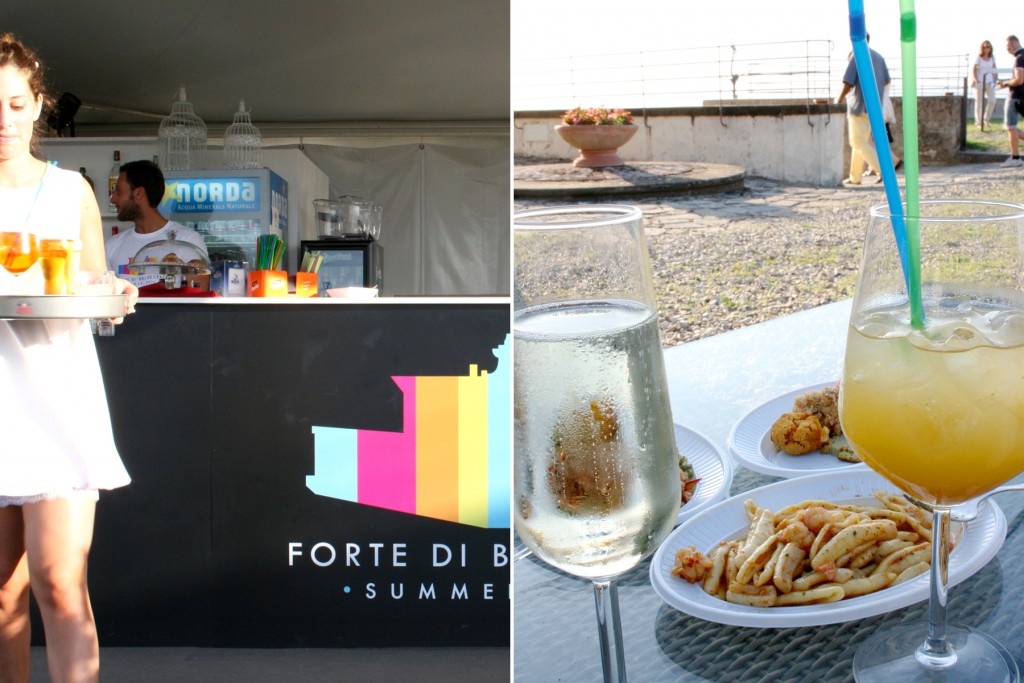 After the wandering we stayed a while and grabbed a drink plus pigged out at the buffet for 12€ each. There are beautiful comfy couches to hang out on. It was a perfect way to celebrate Ferragosto in Florence yesterday; next time I'll bring a book and blanket…oh and Macintosh, since dogs are allowed.
The bar seems to have some kind of theme every night, so check out their aperitivo events that are from 6.30 – 8pm. If you're in Florence, I would love to visit again, so let me know if you want company!
*This exhibit runs until October 5th, 2014. Forte Belvedere is open from 10am – 8pm, closed on Mondays. There's even a few pieces on display inside Boboli Gardens, that's next on my list! Tickets are 5€, but make sure to ask for the Forte Card, which allows you limitless entries for this exhibit. For more info visit Forte Belvedere. 
What has been one of your favorite exhibits or museums? One of my most memorable museum moments was at the Dynamo exhibit at the Grand Palais in Paris last year, so interactive!