There's a new style of entertaining in Florence and it involves a culinary escape. Paolo Dellafiore, co-owner of The Food Studio invited me for a night of Mexican delight a few months back.
As soon as I walked into The Food Studio it felt like a party. I arrived with Nicco and we were instantly greeted with friendly smiles from strangers. There was a margarita bar in the front room—YES!—where we all mingled for an hour before being escorted to the back room.
The dining room was filled with decorations and beautifully dressed table settings. This night was Mexican cuisine, but check their schedule of events for all types of experiences. Besides large dinners like this, which is a great way to meet locals, they also offer cooking classes by incredible chefs.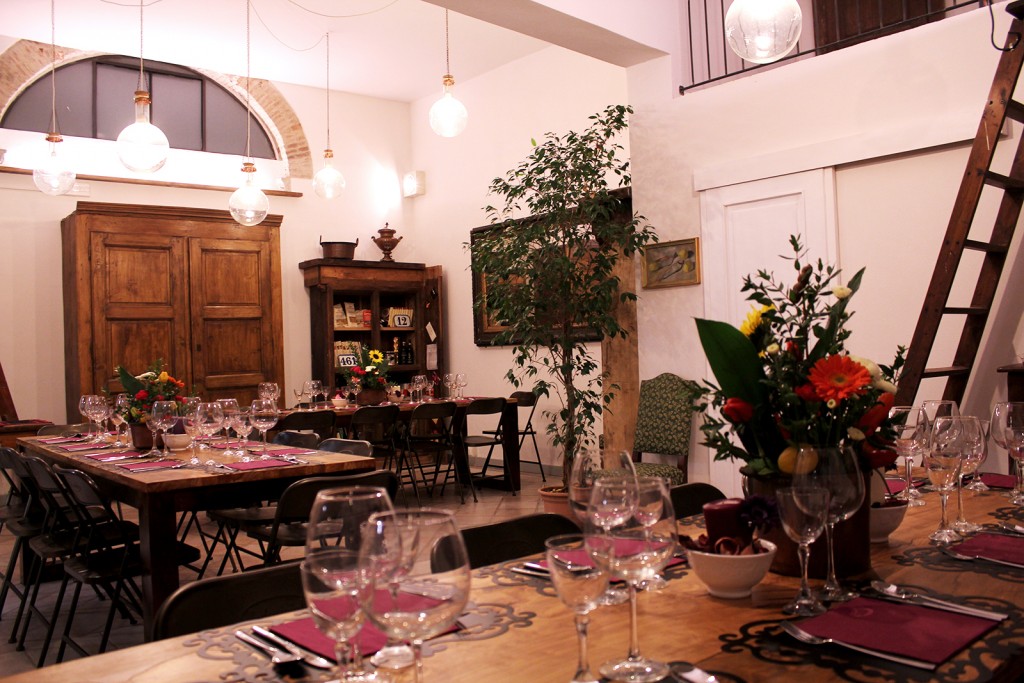 The typical Mexican food in Florence desperately needed some help, so it's great to see young foodie-preneurs take over the food scene in town. Italian food is amazing, but trust me, after a year your palette will need some diversity!
Check out The Food Studio at Via dell'Ardiglione, 39r in Oltrarno.
What food do you miss most when abroad?
Share this post and pin those pics!