I finally got to eat here! It hasn't taken a whole year to get here because it's far from my house or open at odd hours, but because there's always a long as the Mississippi line in front of All'Antico Vinaio in Florence. Boy, I'm glad I finally made it in and extra points for finding empty stools.
Hunger pains for All'Antico Vinaio
I was hungry and had an hour to kill in between tours with Walks of Italy. I needed to hit a spot that was close enough to the next meeting point, so I wouldn't be late for the tour (a second time).
A fellow peep from the morning tour, Ali an awesome yogi from LA, asked if she wanted to grab a bite together. Huh, yes! Inside I was dying felling like the pressure was on. I thought 'crap, you better show her a great spot since you've been here for a year now!'
Thinking cap was on and off to All'Antico Vinaio!!
Focaccia or panino?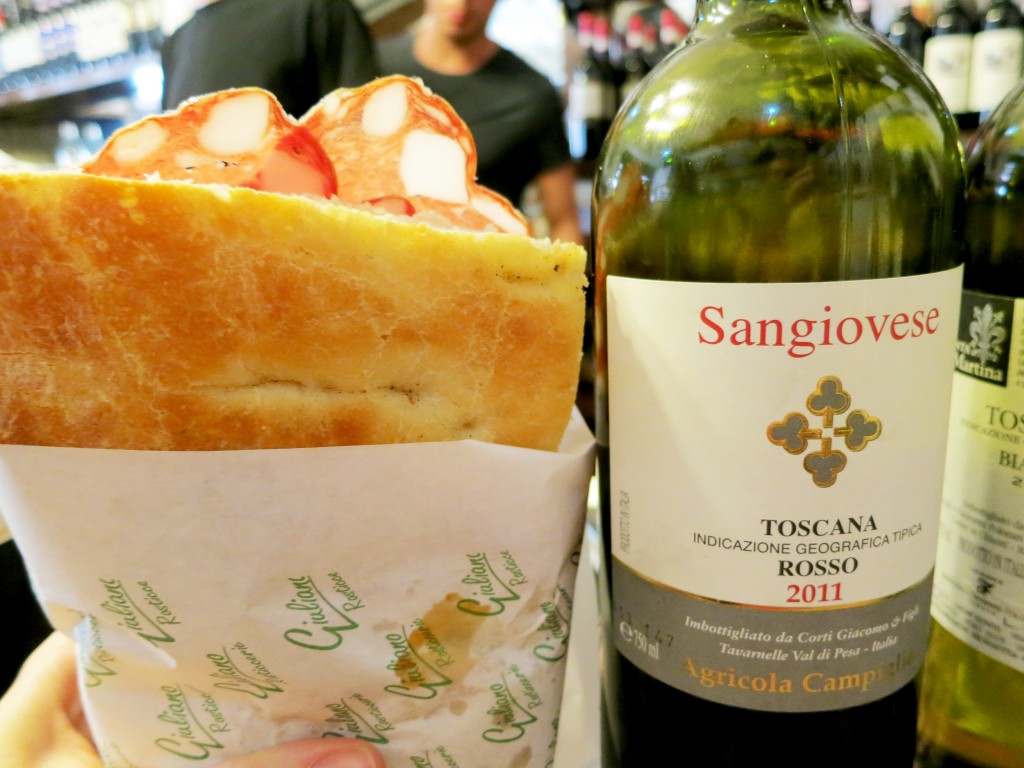 We both actually got focaccia (also known as schiacciata), which are two slices of salty bread bigger than your head! For € 5 you can pile on all the goodies. If you're lost and insecure as to what to order then just tell the guys to make something special for you, they won't disappoint.
Ali got porchetta (flavorful pork) and I got salami with stracchino cheese, sun dried tomatoes and hella spicy 'nduja smothered on one slice. Queue the eye rolling. They were so big that we couldn't finish them.
We were however able to polish off our € 2 sangiovese wine. Cheers!
Get your panini on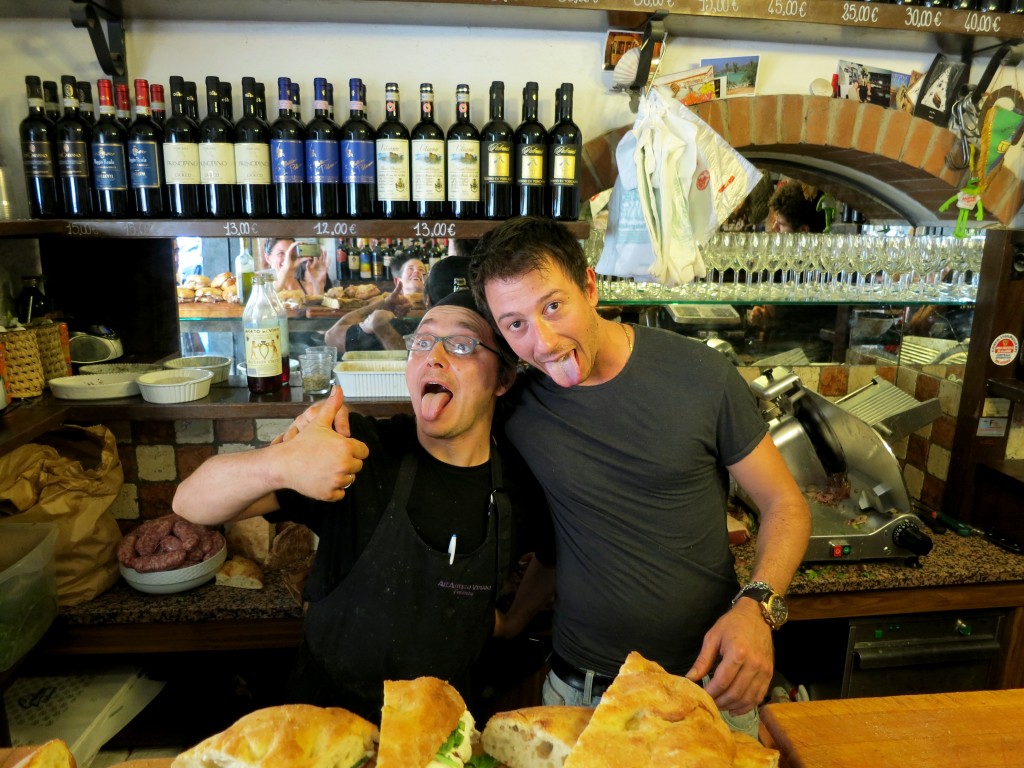 This was definitely one of my top panini spots so far. There are so many in Florence, but that doesn't mean they're all dreamy.
Check them out on TripAdvisor and Facebook.
Via dei Neri 65, behind the Uffizi
Mon-Sat 10am – 10pm, Sun 10am – 4pm
Where was your best panini?