Imagine living 45 minutes from one of the most famous places in the world that has tartufi bianchi, white truffles. I live that close to tartufo heaven and I still can't believe it! This gastronomic fairyland is called San Miniato, inside the province of Pisa, where these white bulbs of fungus naturally grow.
San Miniato Truffle Festival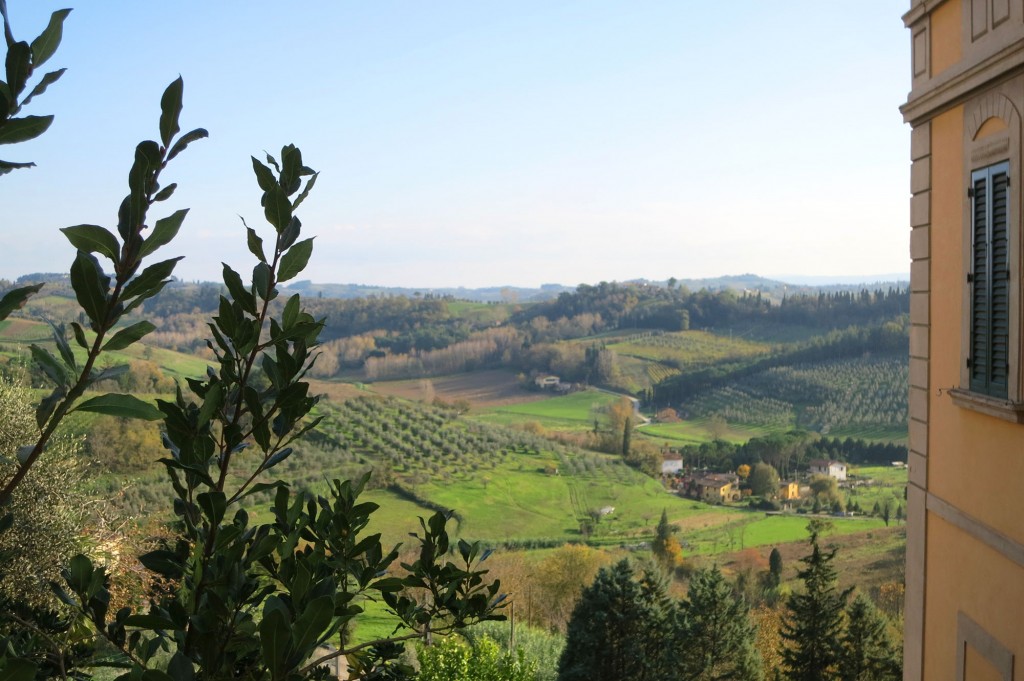 It was time to check out San Miniato and what better a time than during their annual San Miniato Truffle Festival, which is held the last three weeks every November.
My husband, Nicco, and I met up with one of my amazing girlfriends and her Florentine fiancé for a quick little brisk drive up to the top of the hill where San Miniato sits.
Typically there's a public bus that runs people up to the top from San Miniato Basso to San Miniato Alto, since the top of the hill is so small with narrow streets and parking is mainly for locals. However, last Saturday we couldn't find the bus, so drove to the tippy top ourselves and luckily found parking.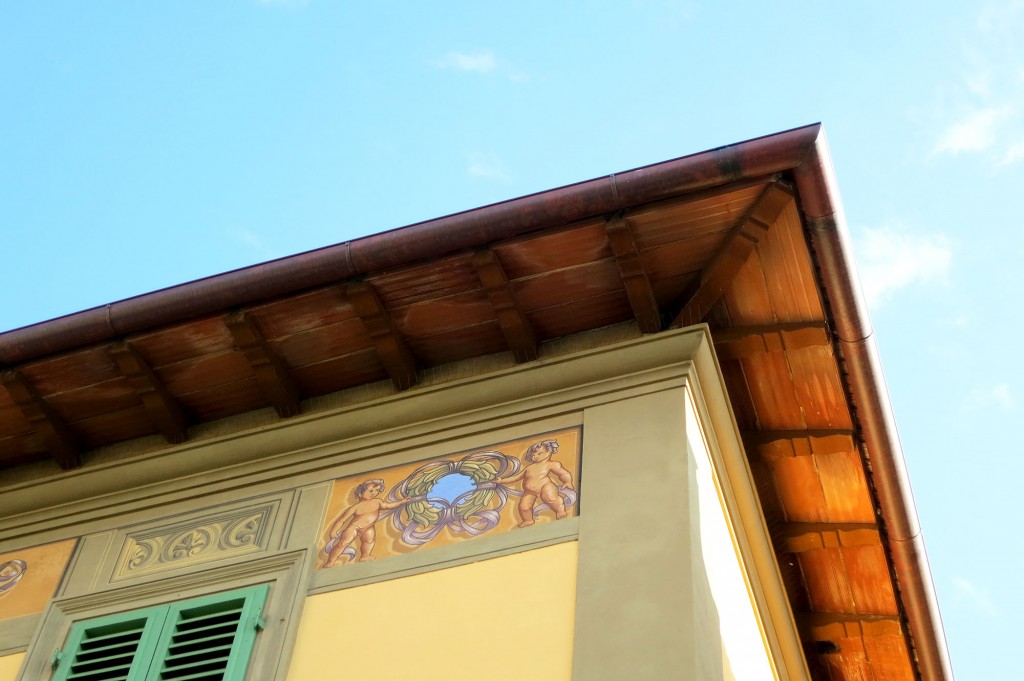 Out of the car we leapt. We began our journey on foot up the street and into this little city that was first built in 783 by the Lombards. Old, I know.
It was beautiful. I was so happy to be there. The little streets were what I hoped for and the smell of the white truffles grew stronger as we entered in the white truffle zone.
Eating & drinking truffles
First on the list was to window shop and see all the truffle products every booth had to sell. Truffle bread. Truffle pasta. Truffle beer. Truffle cheese. Truffle salami. Truffle butter. Truffle mortadella. Truffle everything.
As the roaming eyes turned into hungry eyes we were ready for truffles in our truffles on a truffle. We all—minus my rebel husband—ordered schiacciata (focaccia bread) al tartufo with mortadella al tartufo.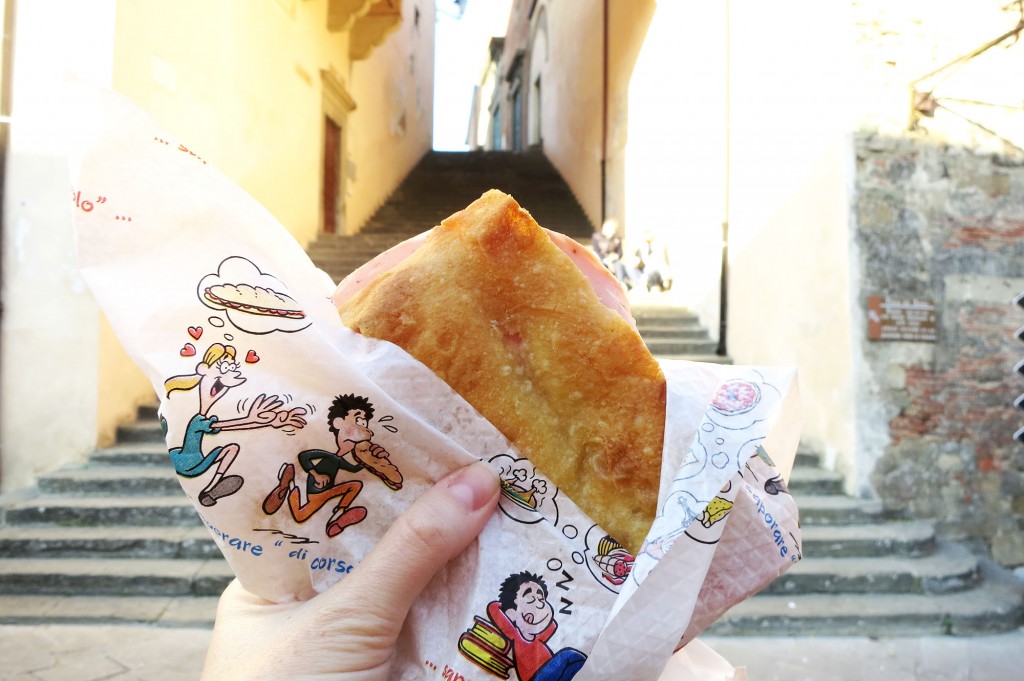 A bottle of wine was ordered and down we sat on plush bar stools happily enjoying our truffle porn over a wine barrel table. Can't get more Italian than this moment.
After an hour hanging out and catching up we were off to meet up with more friends, buy freshly roasted chestnuts and climb to the highest point where the white truffles were waiting for us to take them home so they could smell up my purse, which they did!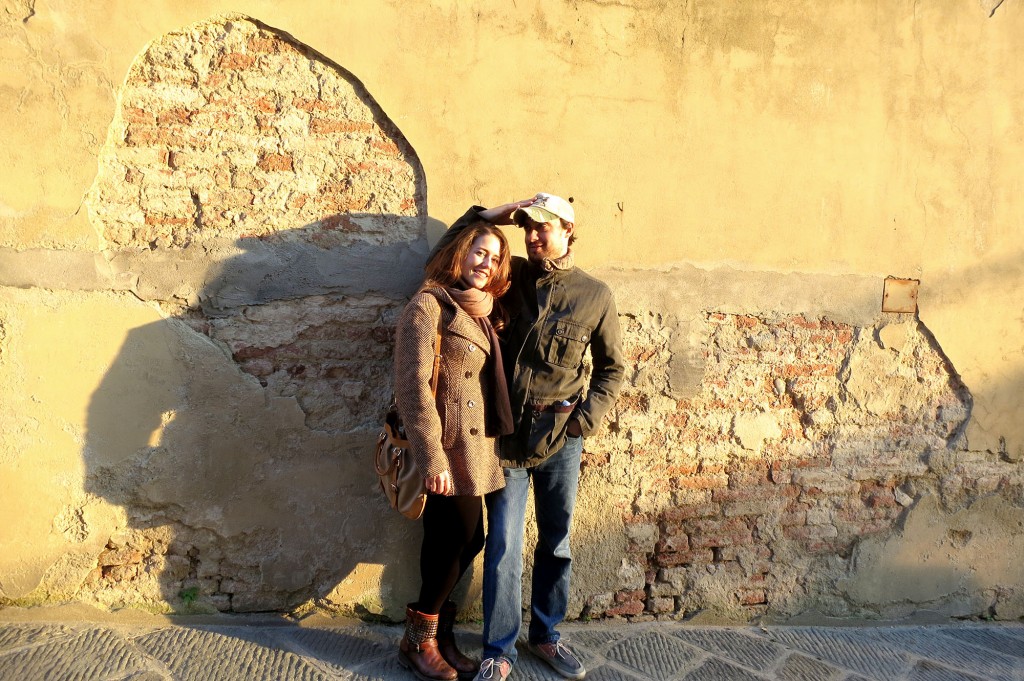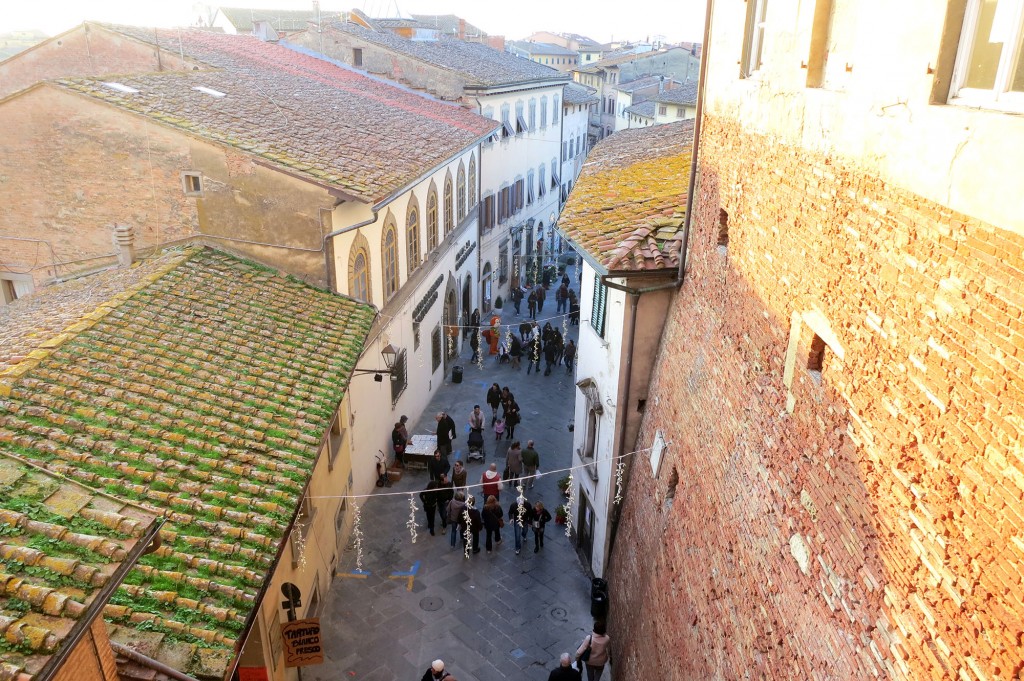 Buying white truffles
There were many tents set up around town and even more right next to the duomo with some of the best views right outside of Florence. That's where we met our truffle god.
Buying truffles is serious business. You have to think about how many meals you want out of these bad boys. Do you want just one dinner? Two dinners? What about breakfast?
Do you want to top the white truffles on bistecca or pasta, or better yet eggs? Really critical life decisions are involved in this purchase.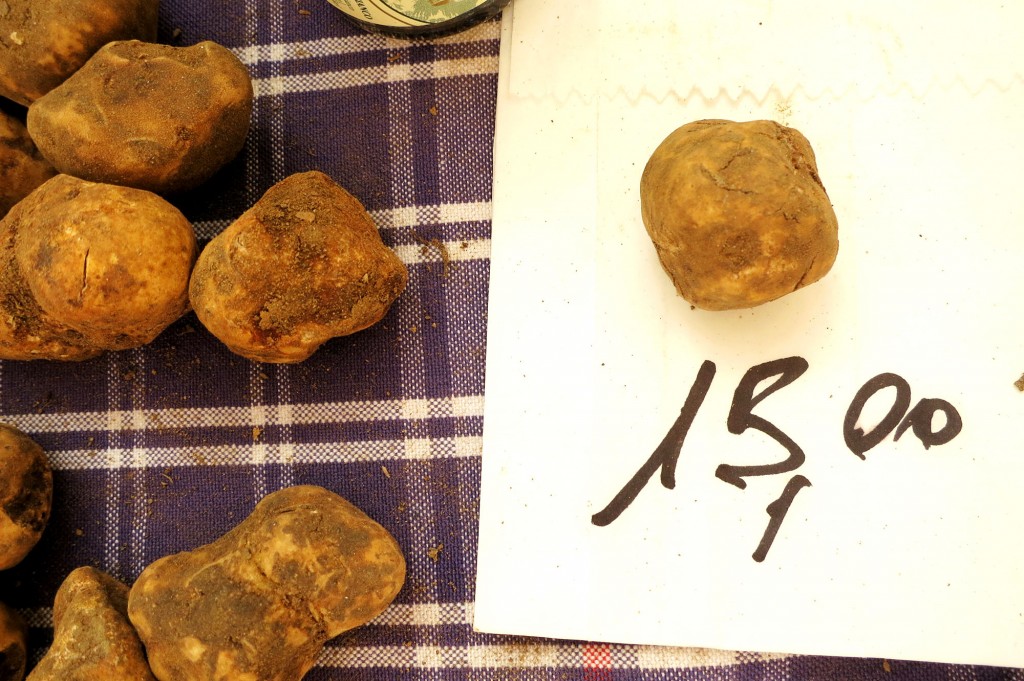 Since my husband is not a truffle fanatic I was left to decide what I wanted—nothing to ever complain about—so I bought a 12€ ball of goodness the size of a large eyeball, well much larger than mine.
The truffle god said it would be perfect for one dish, but I knew I would squeeze a dinner and a breakfast out of it, and that I did!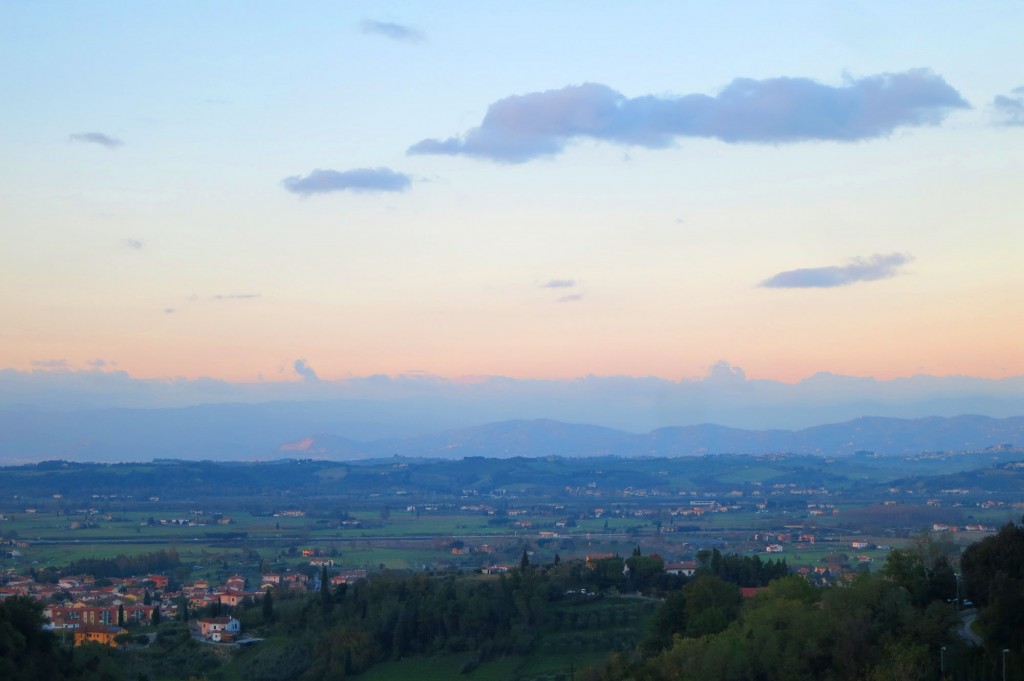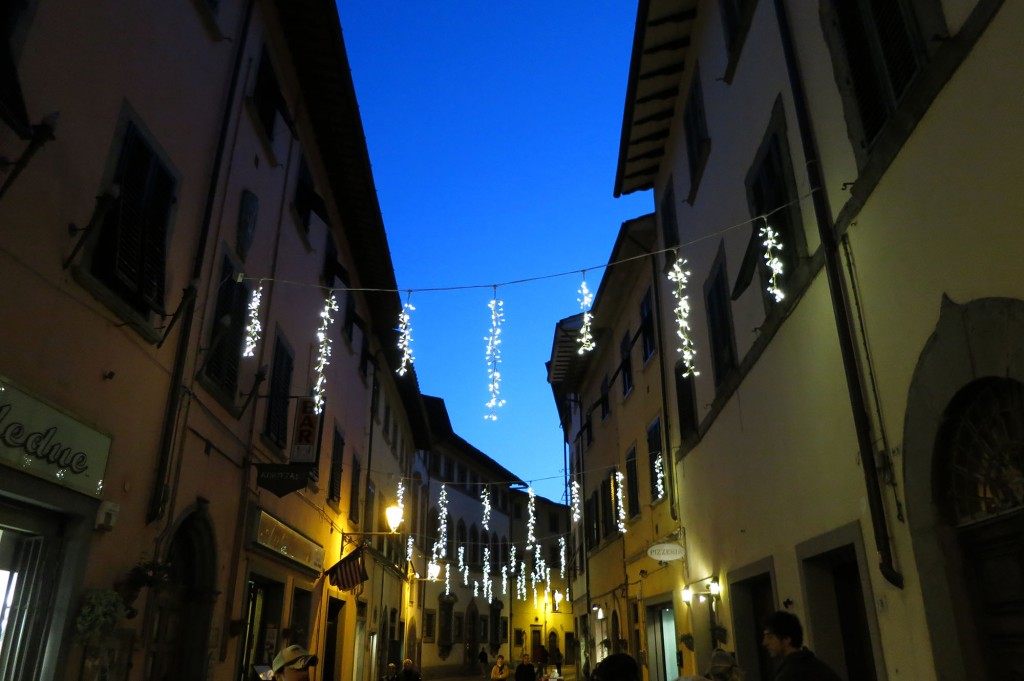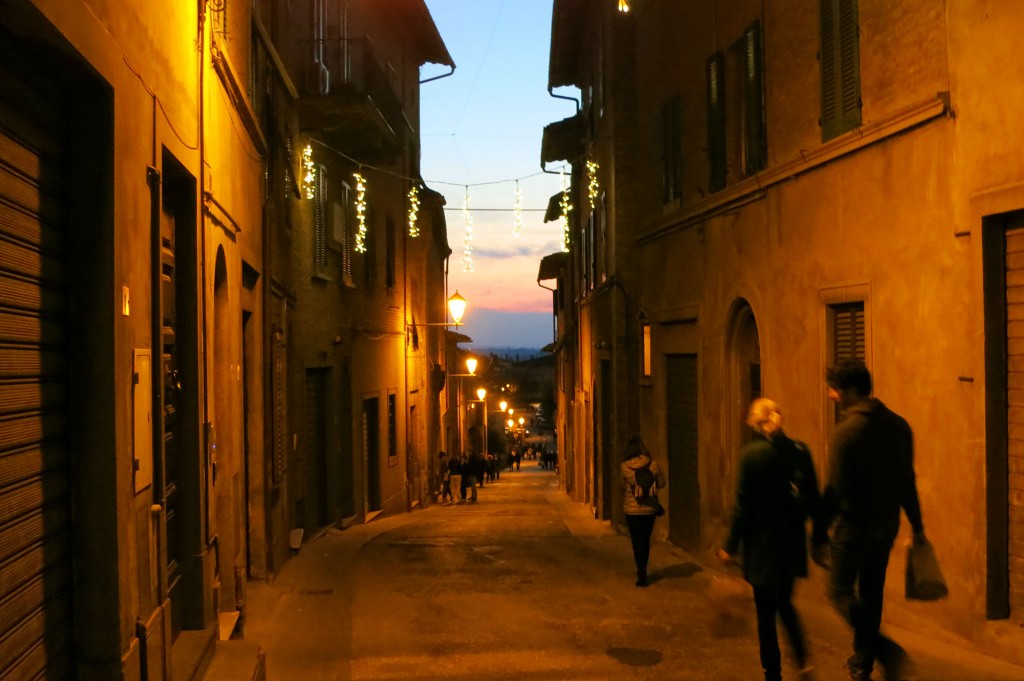 After the past few weeks of tasting olio nuovo, roasting chestnuts, eating fresh porcini mushrooms and now buying my first chunk of white truffle I realized that this season has my name all over it! Plus, it was my birthday weekend and what better way to celebrate than indulging in white truffles?!
Where have you eaten truffles? 
Like this post, share it! Like the pictures, pin them!