Men, you're not invited to continue reading this post unless you really want to know your fellow gal pals more intimately and not in the sexy time kinda way.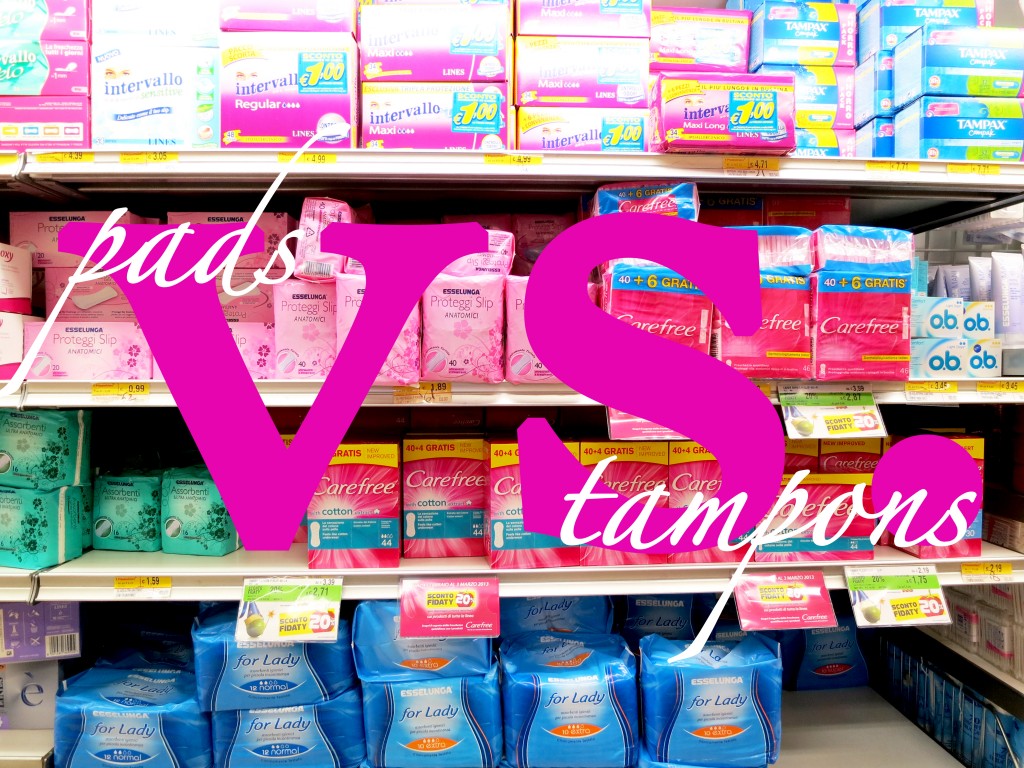 Ladies, or rather ladies living in Italy, what's with the short supply of tampons in Italy?
Not to get too personal, no actually lets… I would love to ask a fellow Italian for a tampon without her getting an embarrassed look on her face telling me "oh, let me see… I don't have one, but I have this" as she proceeds to fork over a 12 inch long 4 inch wide boat that resembles something that I used to wear in high school. I hated high school for many reasons and wearing pads was one of them.
So, what is with the 96% of Italians who don't want to wear something that can help them swim faster, ride horses and be happier—don't they want to ride horses? The Egyptians and Greeks were known to use them, so why not modern day Italian women?
Is it a catholic thing? I've heard that the church is not particularly against tampons although priests have spoken out associating them with birth control. I kind of (not really) get it if you're not sexually active, but all the women who've offered me boats, I mean pads, are clearly sexually active.
The most common response that I've heard is that tampons are unhealthy. The TSS deaths from the 80's and a few deaths a year in the States seems to be the main reason as to why these ladies stick to pads.
If anything wear tampons during the day and revert back to those boats at night. It's summertime, so you sure as hell don't want this to happen to you…
American gals, if you're traveling to Italy anytime soon don't forget to pack a box of your preferred female hygiene products (and these other random objects!) because more than likely you won't find much here. Luckily for me there's o.b. and one style of Tampax at my closest grocery store… since we just got personal.
Please share the knowledge. Pin that pic and share this post!