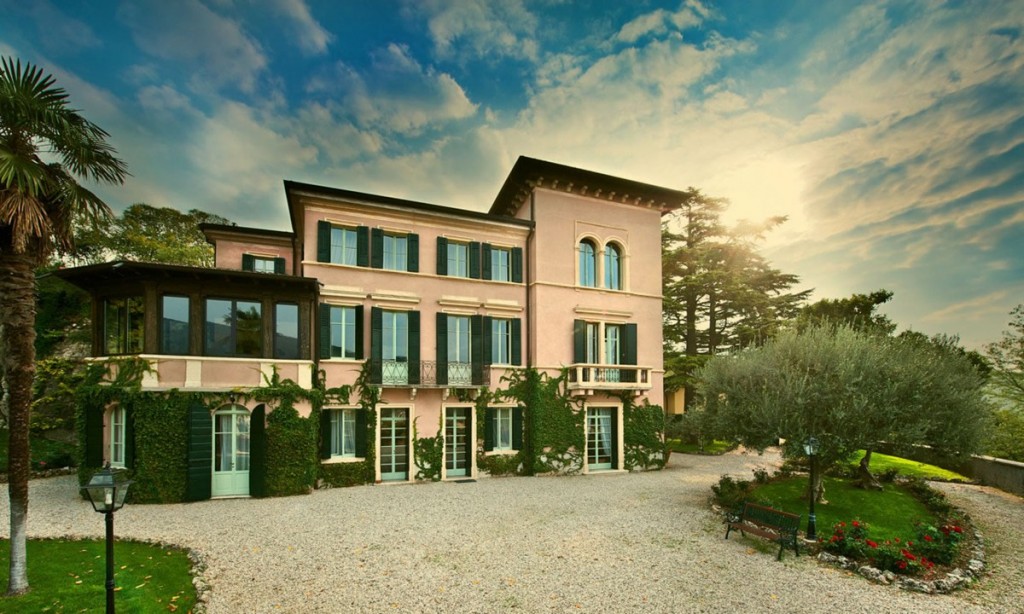 It was time for some wine tasting, so I was off to Verona for a full day of Vinitaly. I was departing from the Alps, so in order to arrive on time for a private event I had to get in a day early. This meant I was now in search of a room in a Verona villa for one night.
The fear of being stuck without a hotel room kind of freaked me out. Everything was booked due to Vinitaly and of course I waited until the day before to look into hotel rooms. Whatever was not booked was € 400 a night, so I was nervous as to what I would find.
Some angel was definitely looking out for me when I came across Borgo 27, a true Verona villa. It's a ridiculously affordably priced 12 suite villa just 10km north of Verona's center in a neighboring area called Grezzana.
It's located by Villa Arvedi, which is a massive estate that people rent for events and weddings. Wedding parties from Villa Arvedi tend to stay at Borgo 27, since it is perfect for small groups.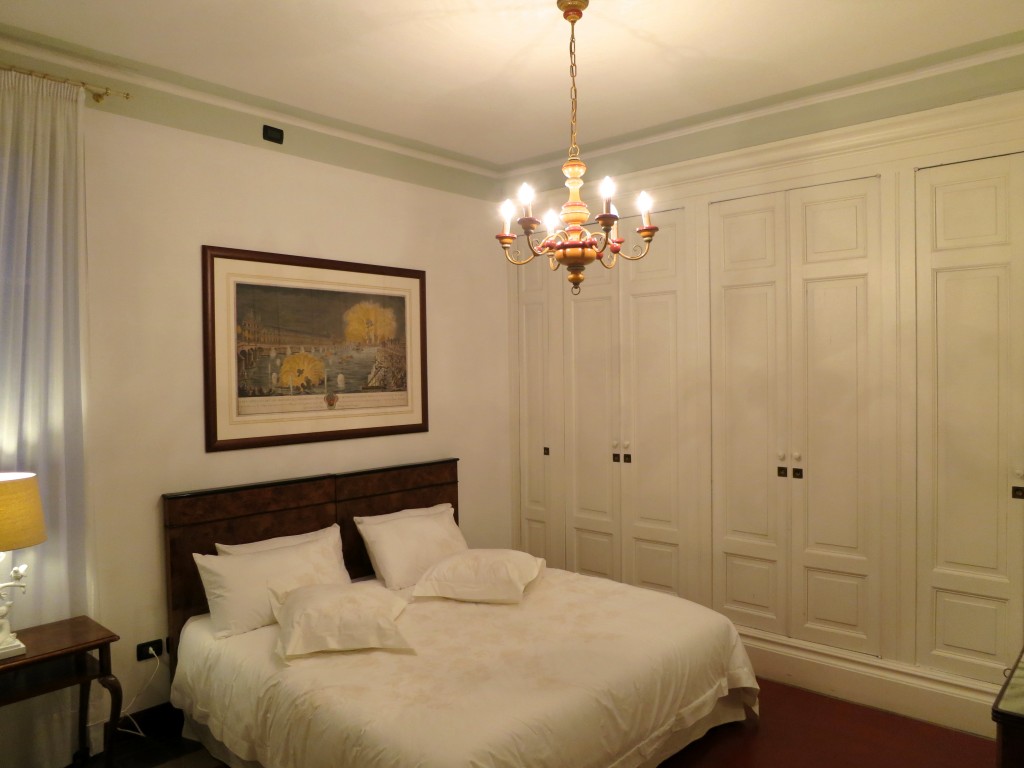 My heart swelled as soon as I walked in. Maybe it was the whole experience of walking into a late 19th Century villa that has been refurbished into a dream hotel.
My suite was called Shakespeare, so fitting since Verona is the city of Romeo and Juliet. It was more like an apartment. It had a large entrance room with a kitchenette and a living room/study with windows peering off into the countryside.
Oh, the warm bedroom. It was filled with good vibes. I can't explain it, it just felt really great being there. The two-room bathroom had a sink area, which was separate from the jacuzzi-bath surrounded by framed drawings all over.  
Borgo 27 went above and beyond in service. They sent a driver to pick me up at the station and also dropped me off at Vinitaly the following morning.
The breakfast was so perfect. They served me a hot cappuccino, but also had a self-serve espresso maker that produced nothing but creamy, delicious caffeine. There was fruit, yogurt, ham, cheese and tasty croissants.
The croissants were more French than Italian. If you have tried a croissant in Florence you would know what I mean, they are awful, so this was a perfect surprise and a great way to start my day.
Remember the 'little guys' next time you travel and don't go after the monster hotel just to say you stayed there. There is charm and great service around the corner if you just look for it.
Would you love to stay here? Please share and comment below!