You can tell that you've reached Verona once you've walked through the city arches and spot the Arena di Verona to your right. This was my third trip here and love it each time I visit. I was here in 2009 and had the chance to sip wine in seats that dated back to AD 30 and watch and listen to Placido Domingo. He put on three performances—the best of Otello, Cyrano and Carmen to celebrate his 40 years of opera in Italy. There were even horses on stage. 🙂 If you plan a trip here make sure to check out what's playing.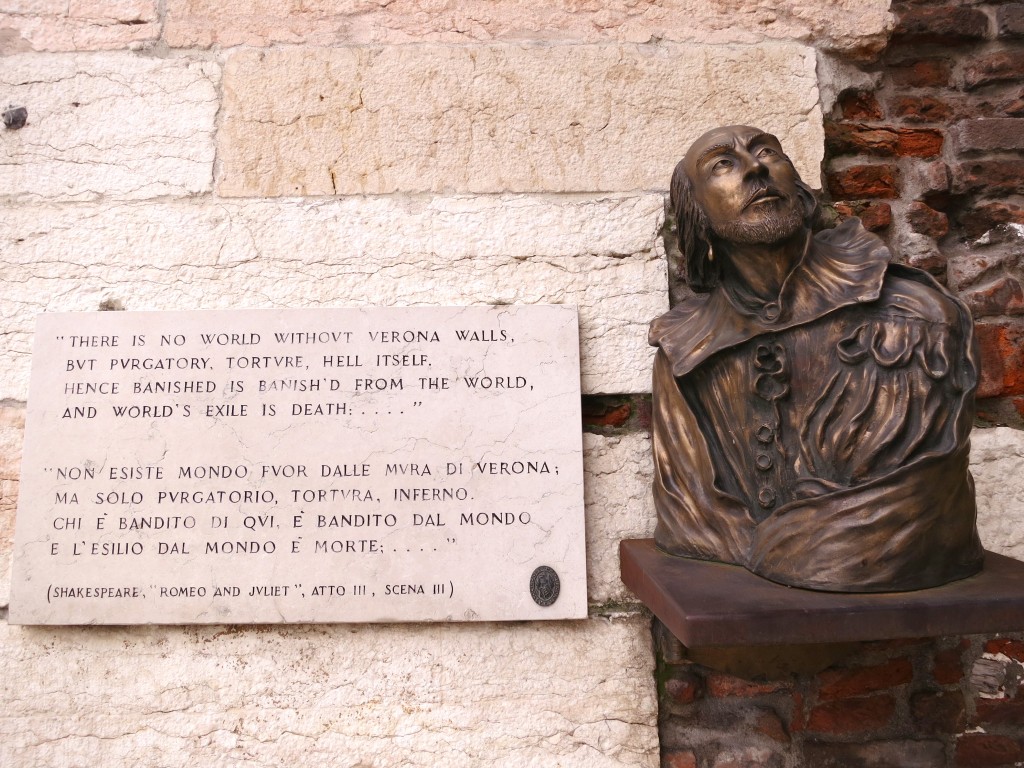 This quote and bust of Shakespeare are hung on the inside wall of the arches. I love the brick.
After strolling through the tight streets you somehow stumble upon Piazza delle Erbe. During the day it's bustling with markets and at night it's filled with lights and people meeting up before and after dinner.
I'm sure there are many privately owned boutiques, but unfortunately the larger fashion houses are more prominent. I never understood why people buy things on vacation when they can buy the same things at home… I've been guilty of this, but I try to get things that are hard to find and nowadays I spend my money on activities more than things… a big step for a Miami girl.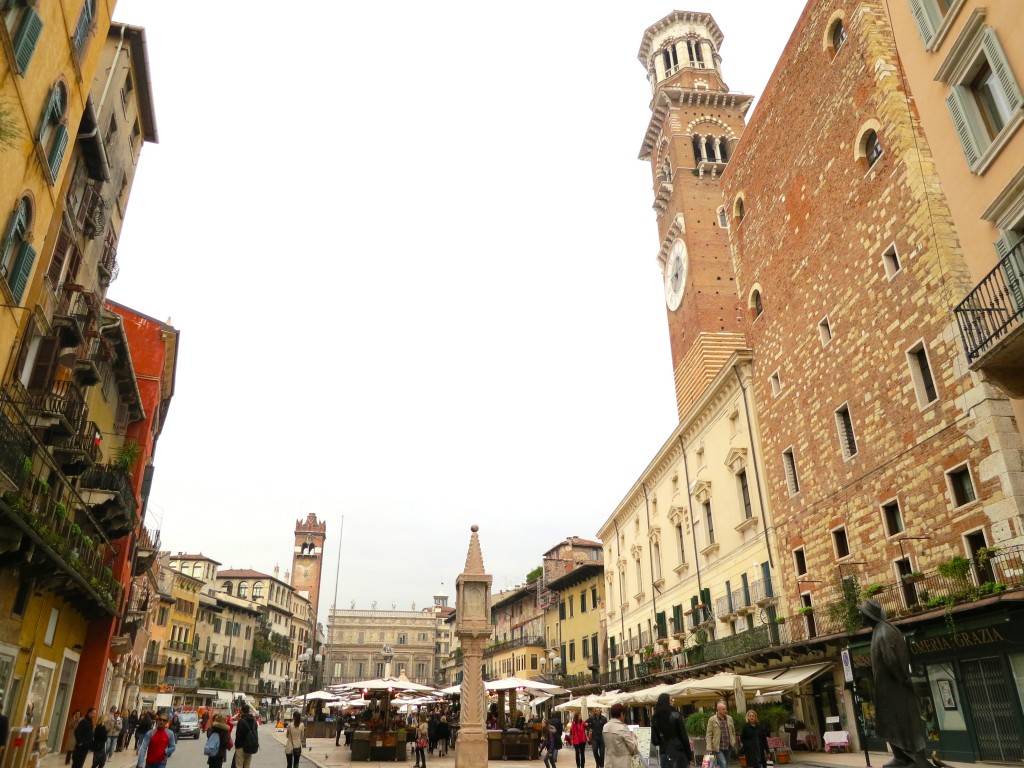 Lunch time always calls for typical food and wine! We walked around, looking for a low-key spot that looked cozy and delicious. We found Osteria Vini dal Duca on Via Arche Scaligere 2 and ordered their most common dishes: bigoli pasta with donkey and polenta with horse meat. I'm a sucker for polenta and sauces! Unbenonced to me, we were actually dinning in what's said to be Romeo Montague's house. You know, from Romeo and Juliet?
Now that we got a taste of Romeo it was time to visit Juliet at her house on Via Cappello 23. This spot is so much fun. There's graffiti everywhere… and gum. Yes, gum! Gross, but we totally had to contribute. This was one of the few times that I was happy about Nicco's gum addiction. He had a pack, so we chewed a piece and stuck it on top of a million other koodies.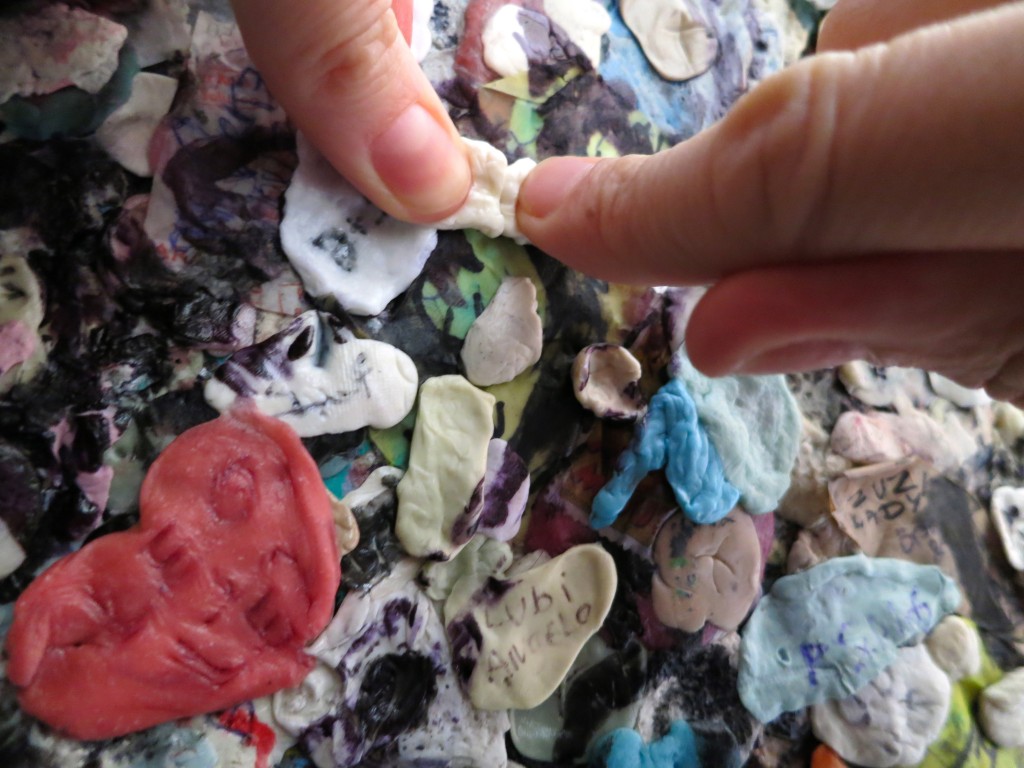 It's a beautiful city, with lots to see and great places to eat. Many of my friends claim Verona as their favorite Italian spot. A great thing is that it's close to Lake Garda and a beautiful drive to Bolzano and the Dolomites! Not bad, Verona, not bad.
ADDITION: I had the opportunity to go to Vinitaly April 2013 and I got to stay at Borgo 27. It was my first time actually sleeping in Verona and it was more than magical. Check out the 12 suite villa and why I loved it so much.