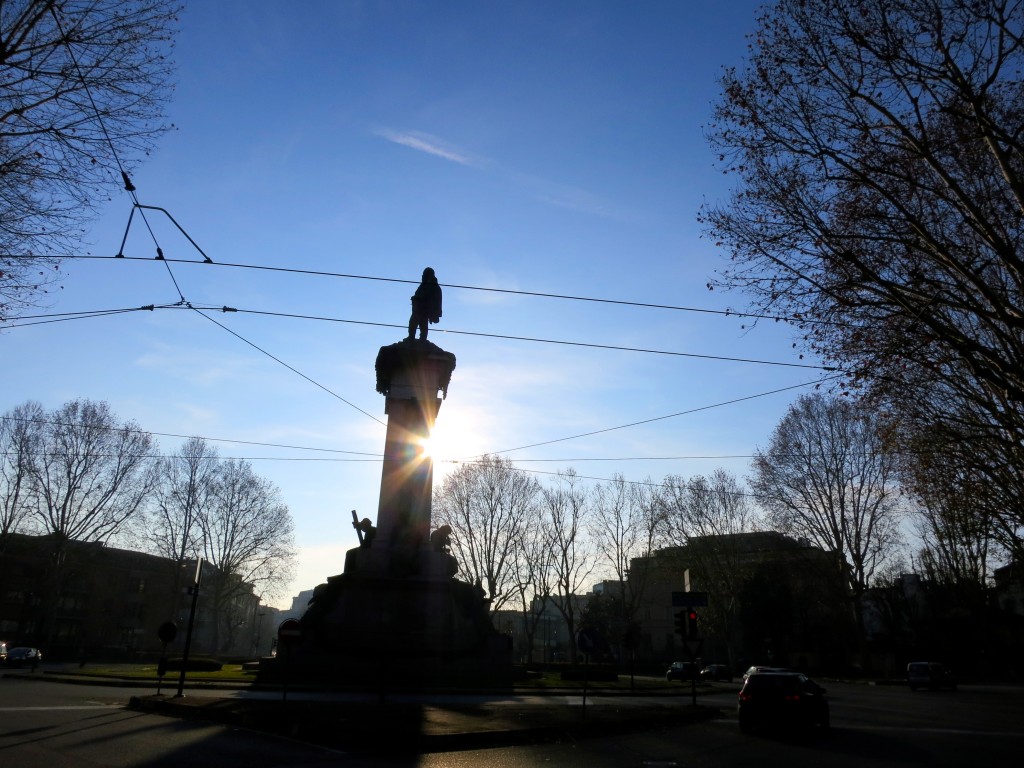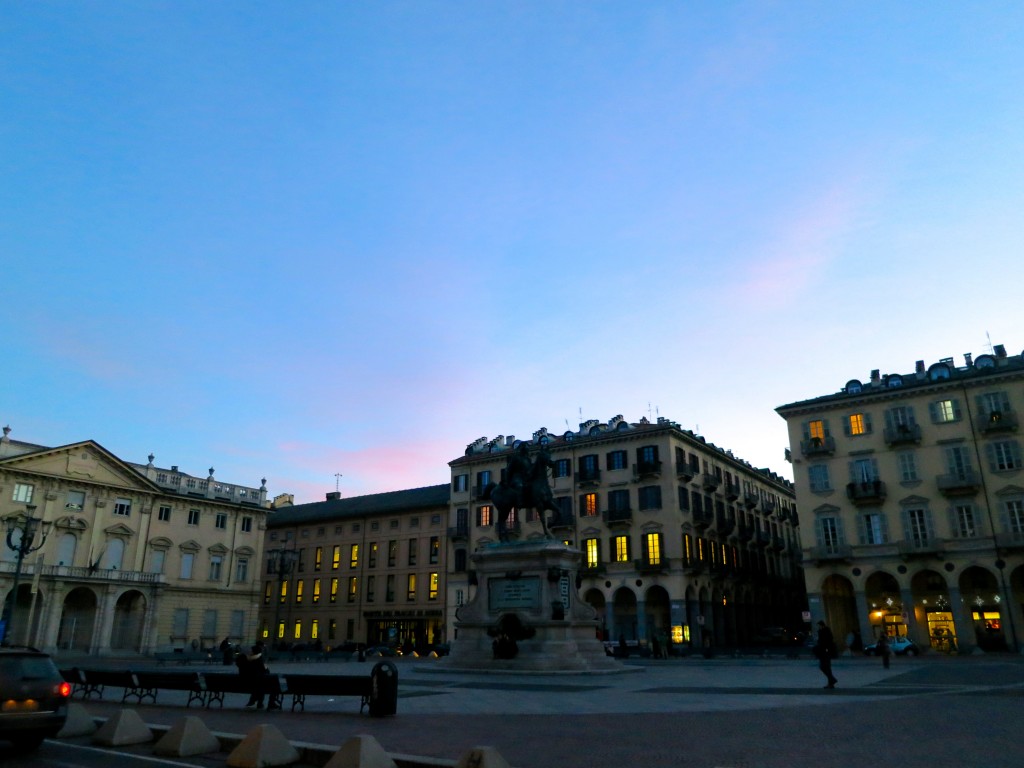 I was on a mission. I wanted to see what Torino (Turin), Piedmont was all about before we made our way up to the Alps for New Years. There was no way I was going to zip right past this metropolitan city again. Besides being one of the largest cities in Italy, housing more than a millions inhabitants, it's also home to Fiat and is a rising star in the world of contemporary art. I've heard great things about it: the art, car museum, food, but regardless it was a new place for me to see, different food to taste, Eataly to gorge myself on and a big city to get lost in.
Actually, Eataly had a lot to do with it. I saw friends posting pictures on Facebook and Instagram of their meals at the one in New York and have read a few blogs about Eataly. It sounded like an experience that I didn't want to be left out of. We were off to the Alps, via Turin!
Getting there…
Not having a car this year has been great. We get to rely on our legs more, which can justify all the portions of tiramisù I scarf down. Also, I think I prefer trains over driving for 3 hours.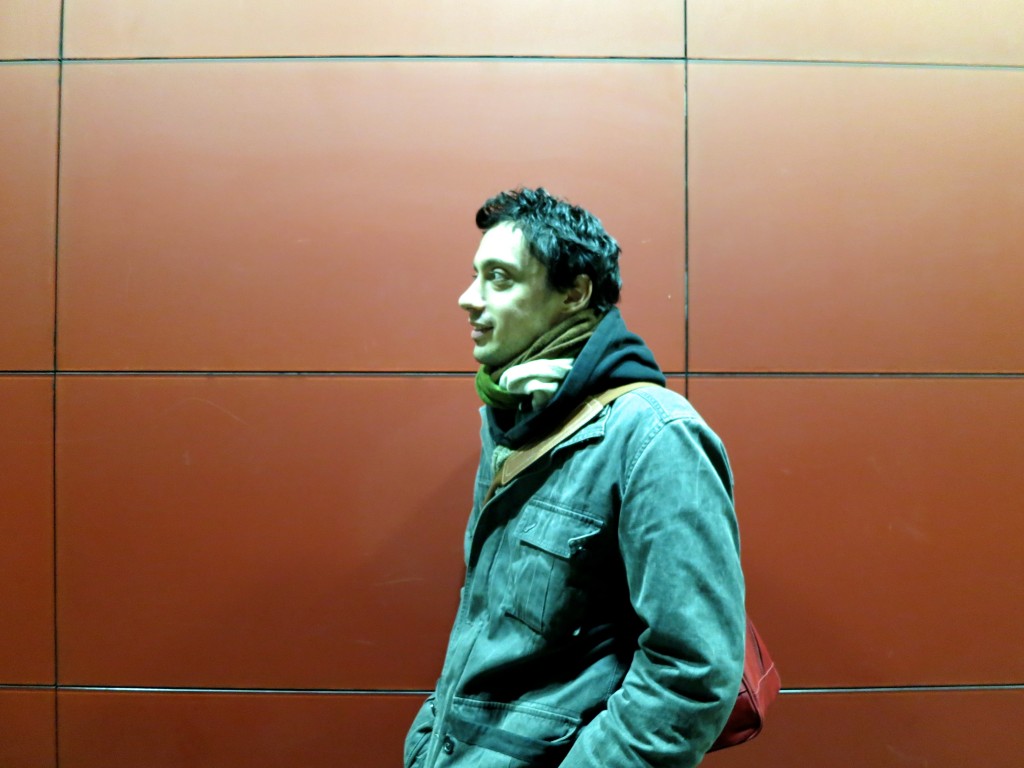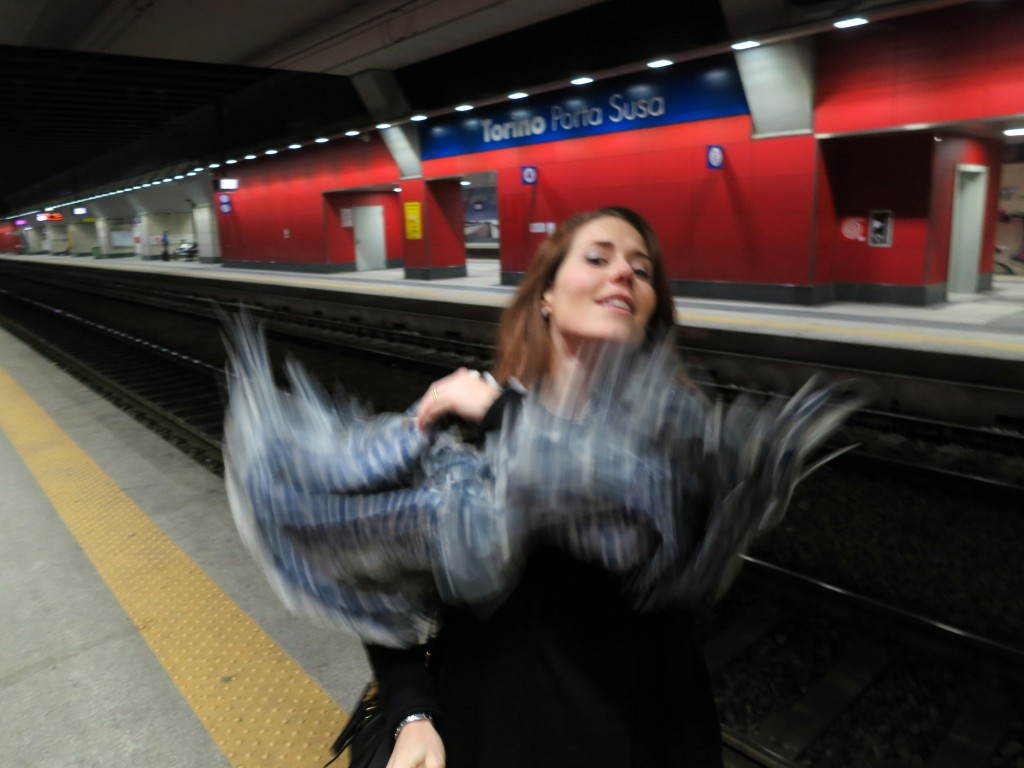 The train from Firenze S.M.N (Florence) to Torino was € 66/each and took under 3 hours. If you want the new, snazy Italo train then you need to take it to Torino Porta Susa. This train is the newest one around, plus they have an Eataly menu which can't hurt. Porta Susa is the newest train station that the city is trying to push as its main hub. There's also Torino Porta Nuova, which Treinitalia's FrecciaRossa goes through. They are both centrally located by Corso Vittorio Emanuele II and next to the bus line and underground Metro.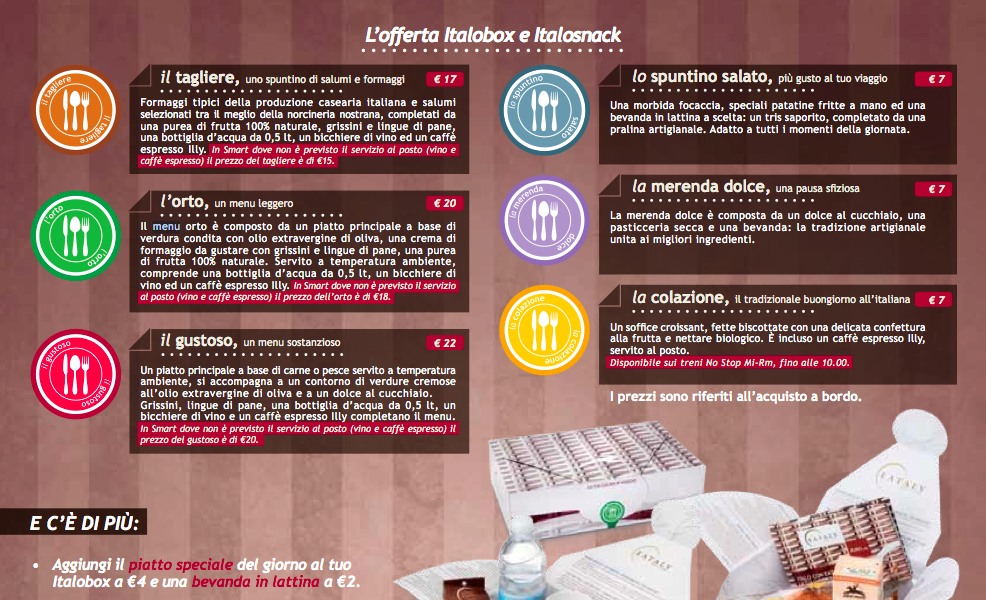 Italo's Eataly prices aren't cheap, but I'm sure it's oh so good
Besides the Italo train, the public transportation was more than impressive! There are public buses, electric trams and the über efficient underground Metro all over the place. Fast, cheap and easy. No need to worry about parking either.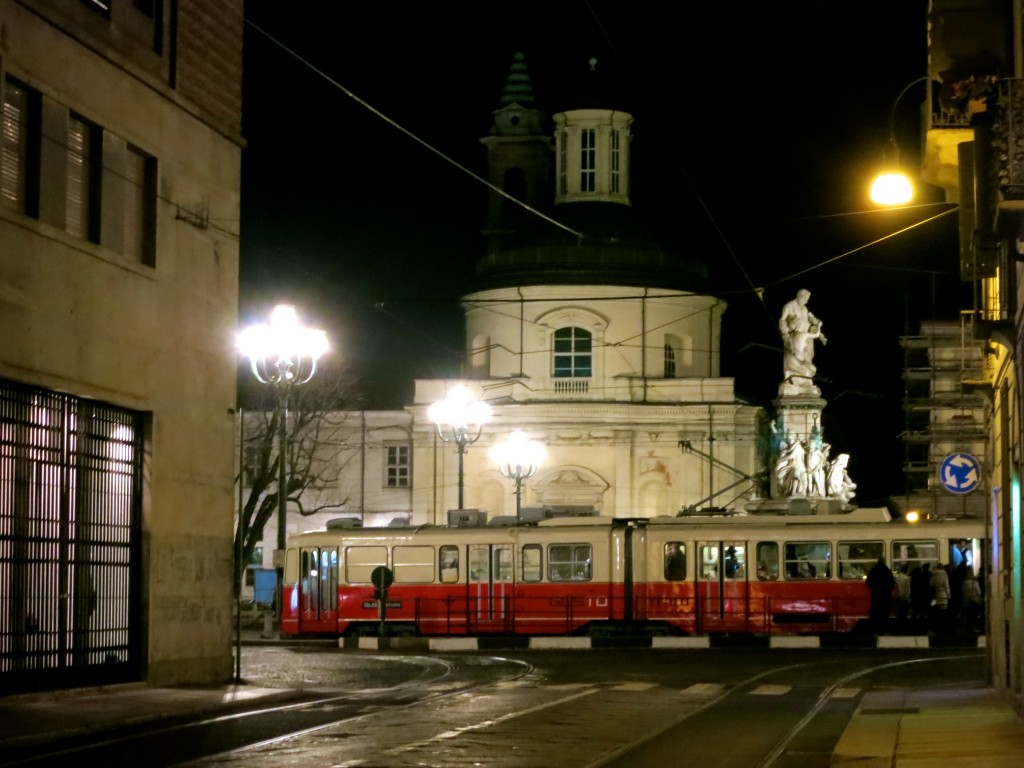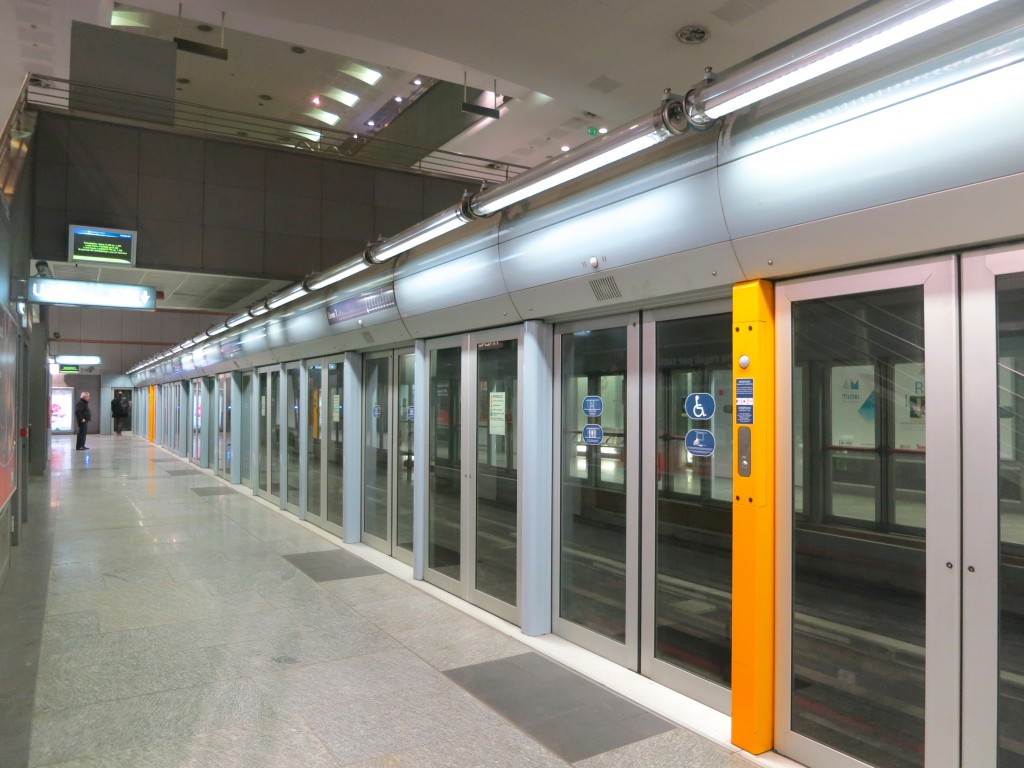 NH Hotel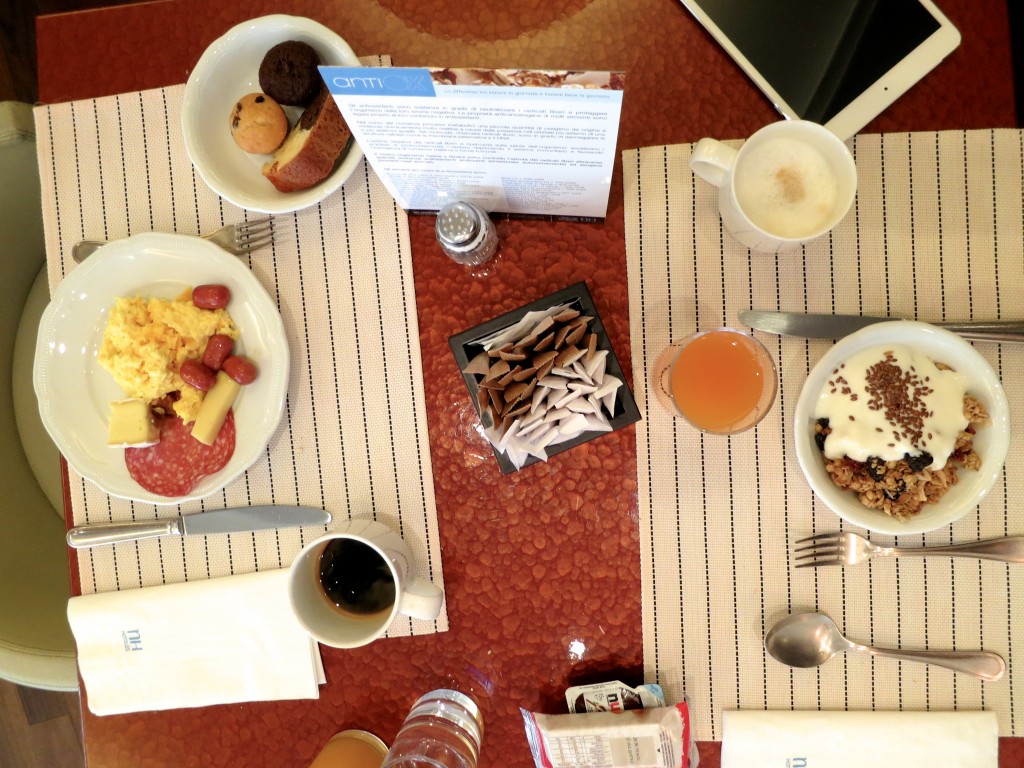 We spent two nights at the four star NH Ambasciatori on via Vittorio Emmanuelle II. We chose this hotel because we really liked the one in Milano Linate: great rooms and amazing breakfast. The one in Milano is much nicer and more modern, but this one was good enough. The prices are decent (under € 90/night) and their breakfasts are worth their weight in gold. They offer way more than most average priced hotels, and just as much as 5 star spots.
Restaurants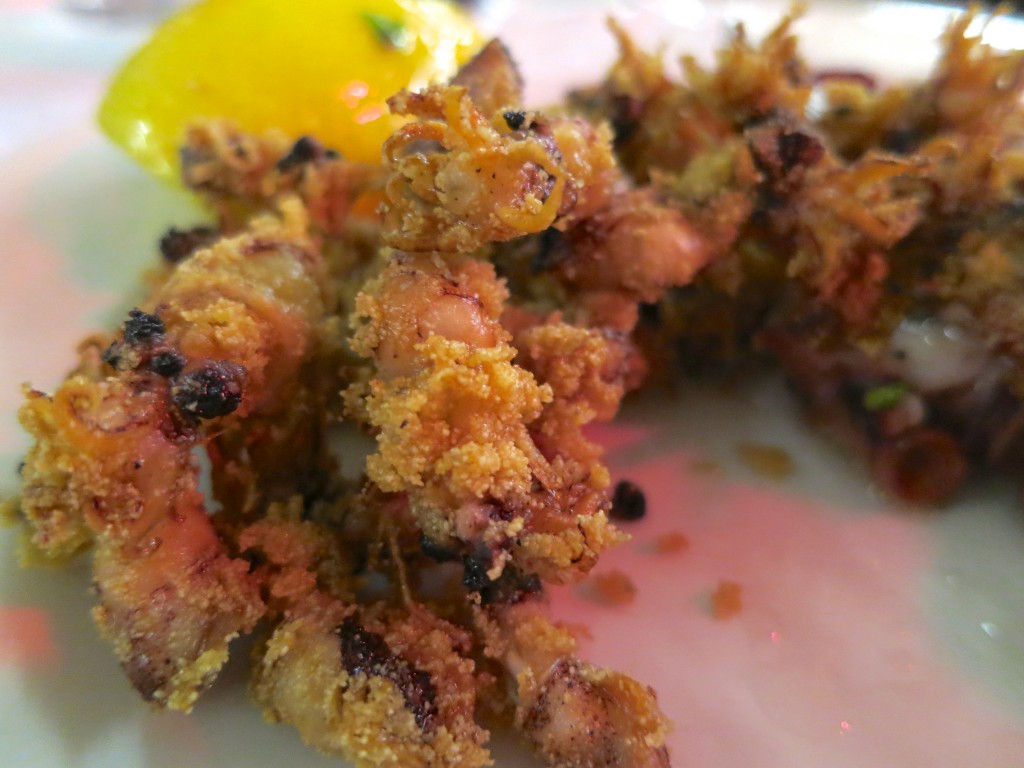 We arrived late the first night, so went wandering around looking for an open restaurant. We searched on Yelp and TripAdvisor, but somehow ended up in the arms of Sicilians. It's called Eat Sicily and it was amazing! So Amazing in fact, that we ate there again on our way back home from the Alps.
The seafood had my eyes doing 360's, the wine was a perfect accompaniment and the staff was out of this world. We shut the place down… completely. We were there for about an hour after the last table left and they kept insisting that we stay and relax. Plates upon plates of seafood were served. There was a black squid pasta with seafood that was off the menu and came highly recommended. It was fun because everything was typical Sicilian, from the pasta to the wine and even the desserts like nice, big, fresh cannolis. The night ended with a night cap of a typical Sicilian shot of cinnamon liqueur… insert more eye rolling.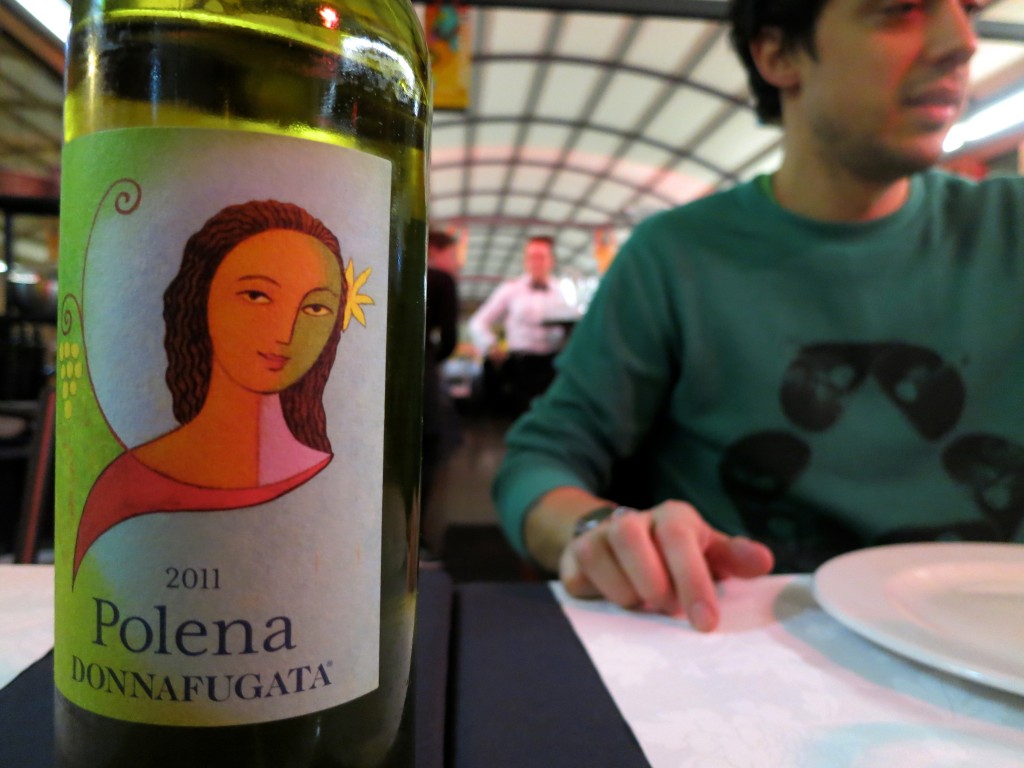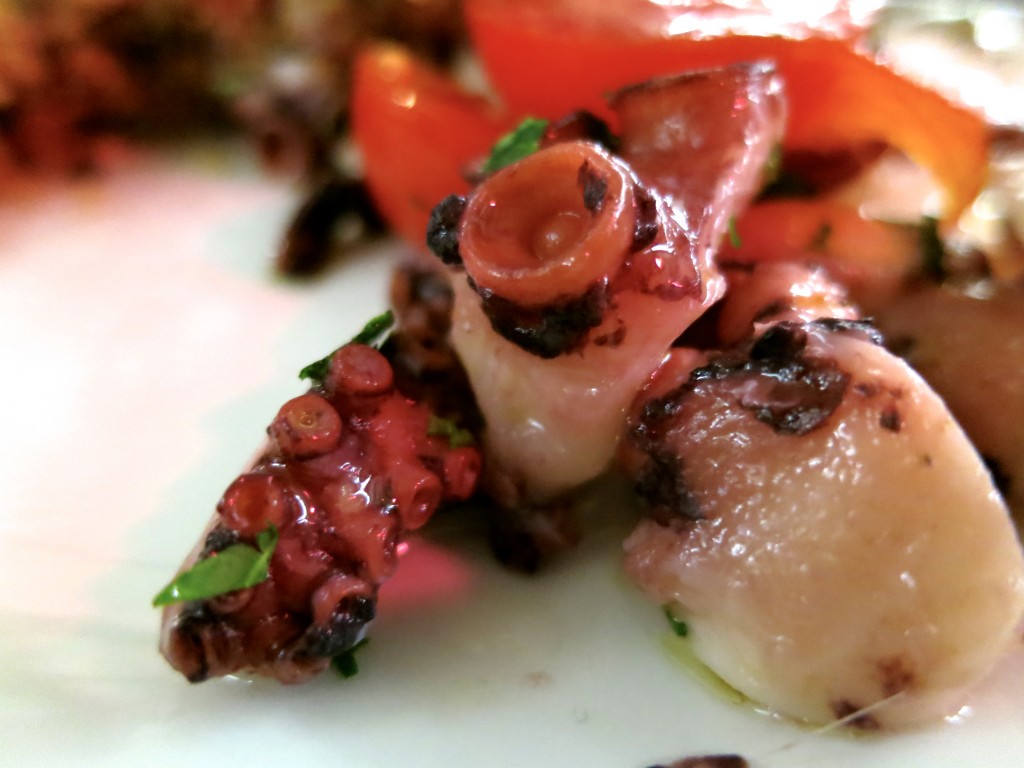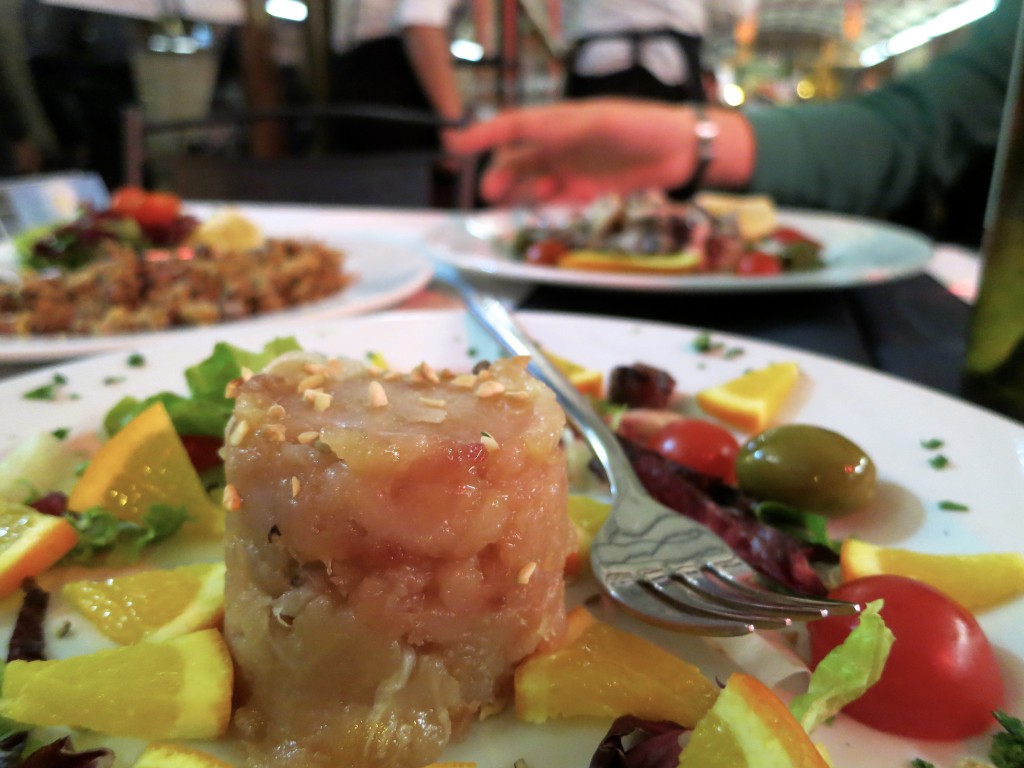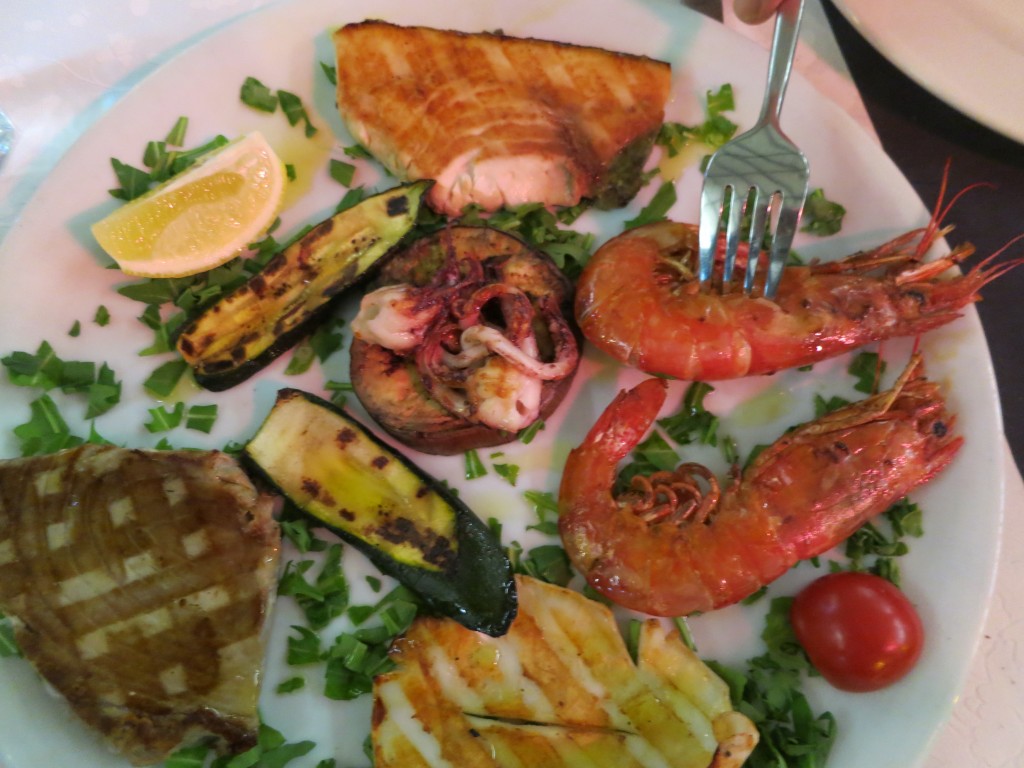 Another spot was Le Fanfaron, which had typical Piedmont mountain food like raclette and strudel. Supposedly, the fujot fol is a dish that they completely created. It's kind of like fondue. There's warm creamy cheese in a terracotta bowl ready for you to endlessly dip meat, potatoes, and veggies into. It was decent. I prefer fondue, but it was great to try something new. It was really cozy with dark lighting, tight seating and great music. We passed a lot of really cool piazzas and an ice skating ring on the way there. It seemed like it bordered on the sketchy part of town, but the very cool part maybe for hipsters?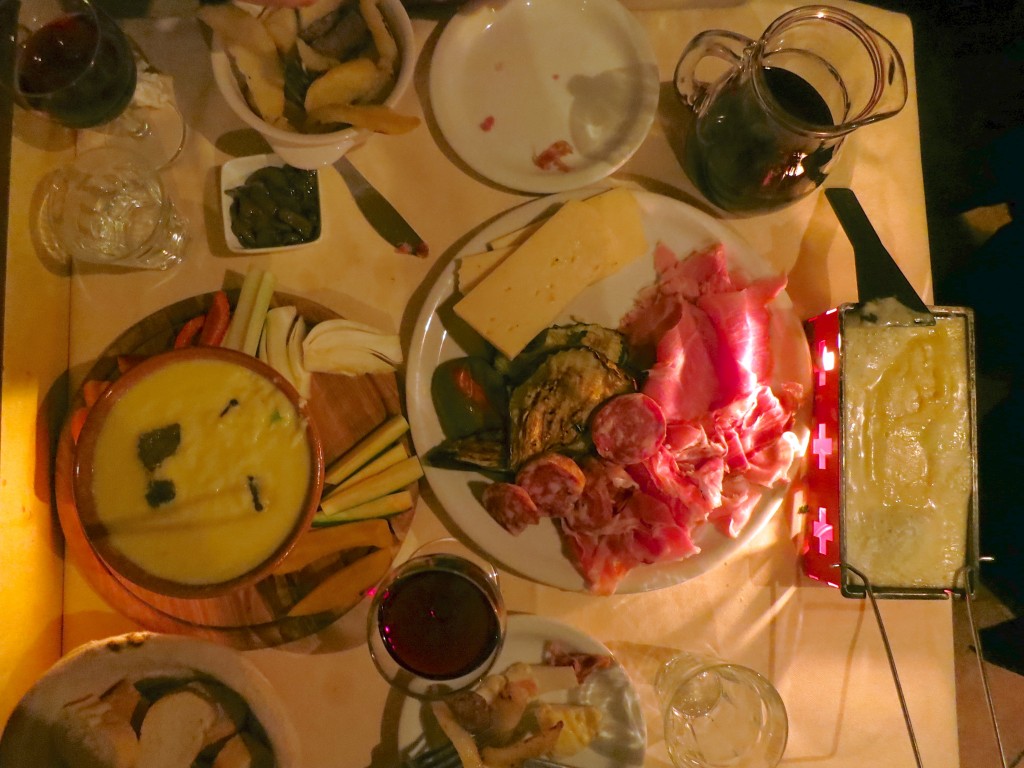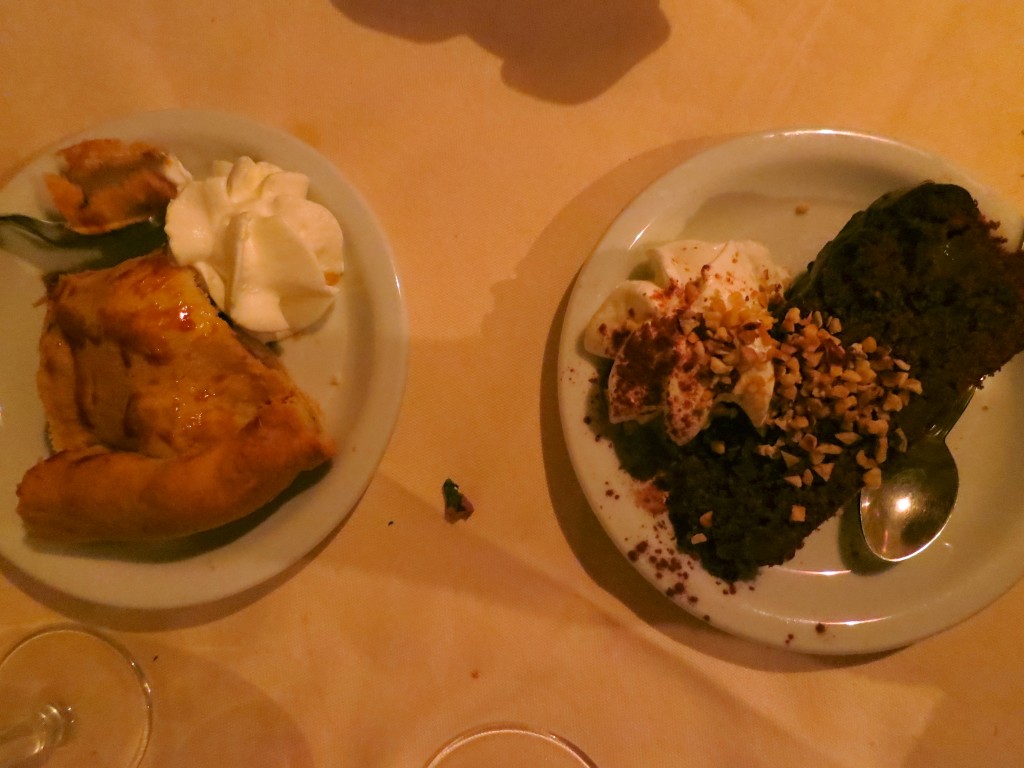 Most bakeries and little bars (caffè's) were so intricate and golden. I felt like I was in Paris with a little poodle and a wrist stacked with Hermes bangles…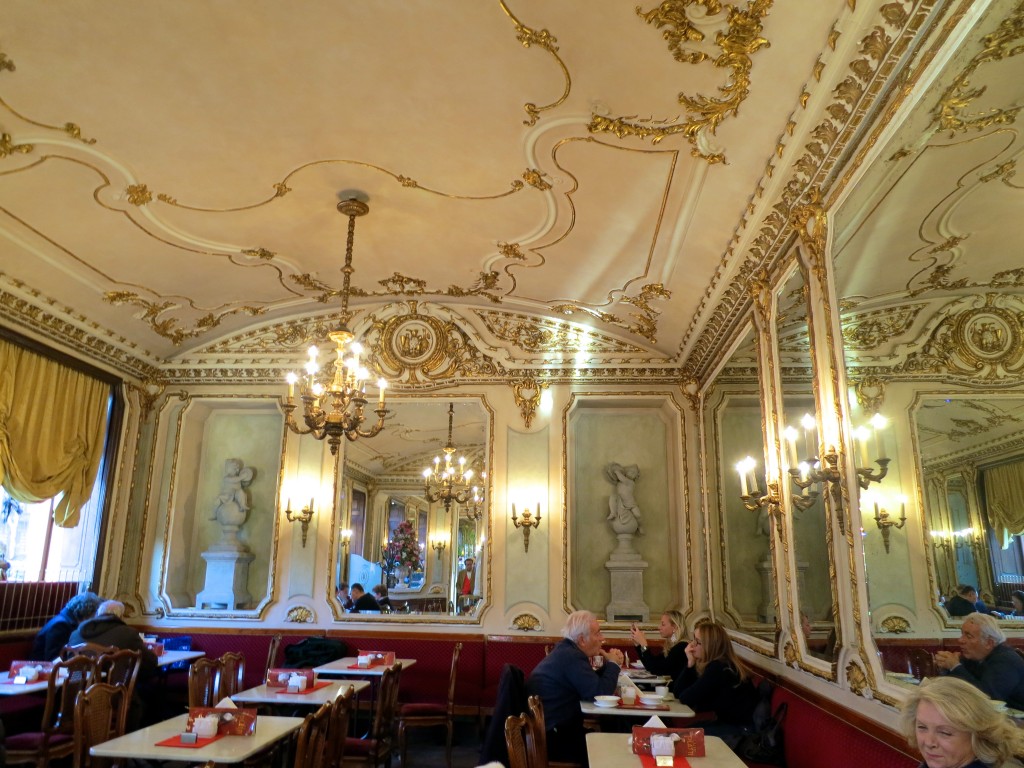 Turin, the city
Turin is such an impressive city. I really really enjoyed it. The streets were wide and clean, oh besides a few transvestite prostitues scattered around. It was covered in lights and everything seemed super-sized: streets, statutes, stations, sidewalks… well everything is huge compared to Florence. As my Dad once said, "The rooms are so small in Florence that there isn't enough room to even change your own mind."
Only thing to keep in mind is that it seemed as though bars and pubs opened later, unlike the typical happy hour time. I'm not sure if it has to do with the day of the week or the area we were in, but we walked around for an hour looking for a cute little bar to have wine before dinner and finally stumbled upon one.
Don't miss out on a really great part of Italy!