I've been on the hunt for the perfect egg for many years. I order eggs, buy eggs, cook with egg, eat eggs, throw eggs, just about everything you can do with an egg I have tried. Now cue in the Italian music and Paolo Parisi in his cluttered, yet organized kitchen.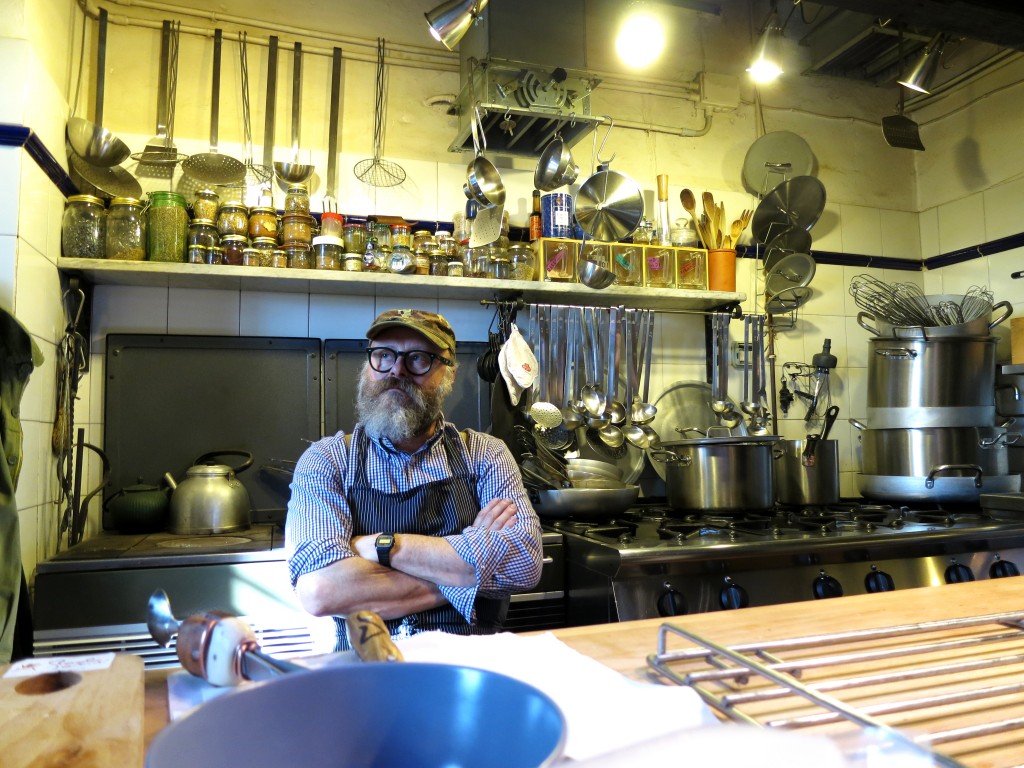 Thanks to the region of Tuscany's Play Your Tuscany three day blog tour I had the opportunity to experience the creamiest most buttery yolk I have ever tried. Grazie ragazzi!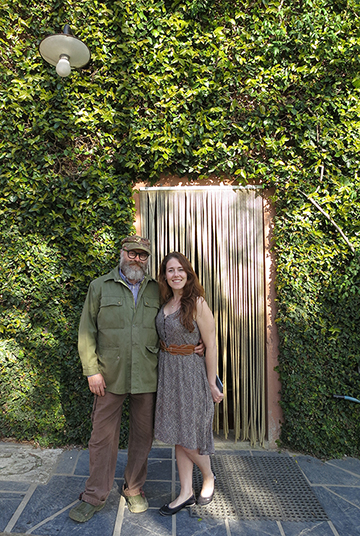 After a breathtaking drive through the countryside of Pisa I arrived at Azienda Le Macchie where Paolo Parisi and his family live and tend to his farm. He raises cows, goats, hens and a very special type of pig, the cinta senese, which is an ancient Tuscan treasure.
Paolo has been famous for eggs for many years. They are known to be pricey ($4 per egg), but once you taste one you can see why. The trick to his eggs is that the hens are fed goat's milk in addition to their feed. They are sold at some gourmet shops and well-renowned restaurants in Italy.
He seems a bit like a mad scientist. His beard and his inventions in the kitchen have a lot to do with it. All I know is that he must make a mean brunch!
Paolo Parisi's Uovo 61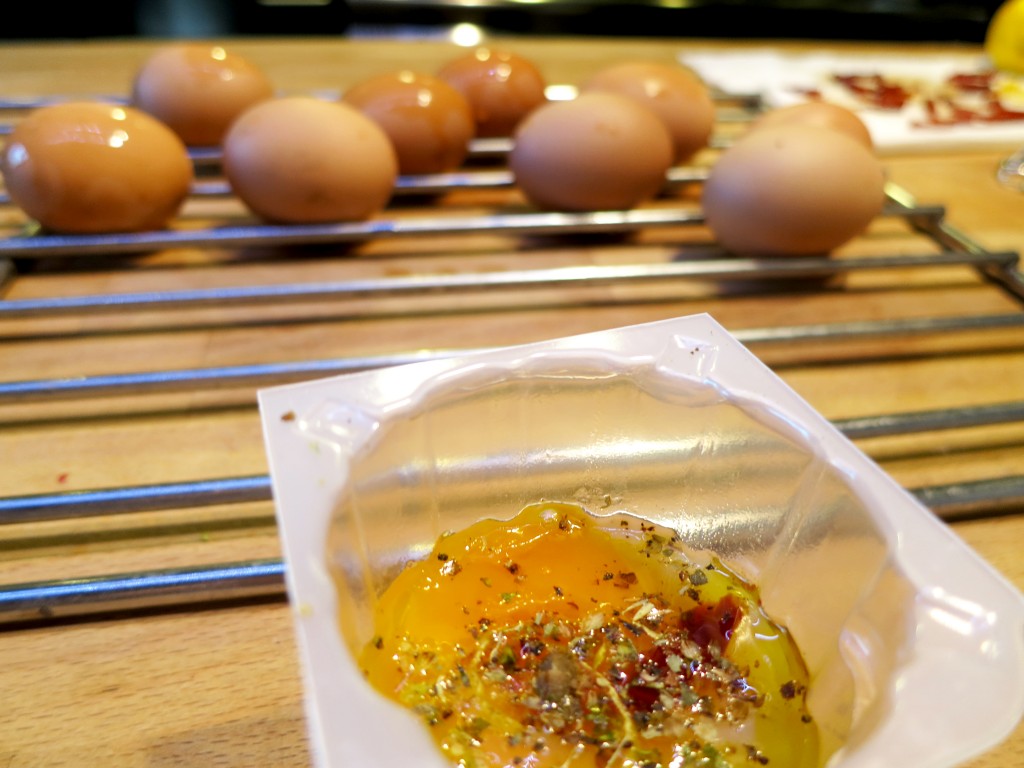 This 'Egg 61' is an amazing shot more than a plated dish. Paolo sits the eggs in a warm bath at 61 celsius/141 farenheit for at least 20 minutes. He then plops the egg into a cup and garnishes it with a few simple ingredients:
sea salt

small slice of lemon peel

small sliver of sun dried tomato

dried herbs

one caper
I closed my eyes and tilted my head back. I felt a warm smile expanding on my face. The yolk was so creamy, thick and yolky (if I can say yolky). Imagine how rich fresh mayonaise or pasta alla carbonara must taste like with these eggs.
Paolo Parisi's Uovo Assoluto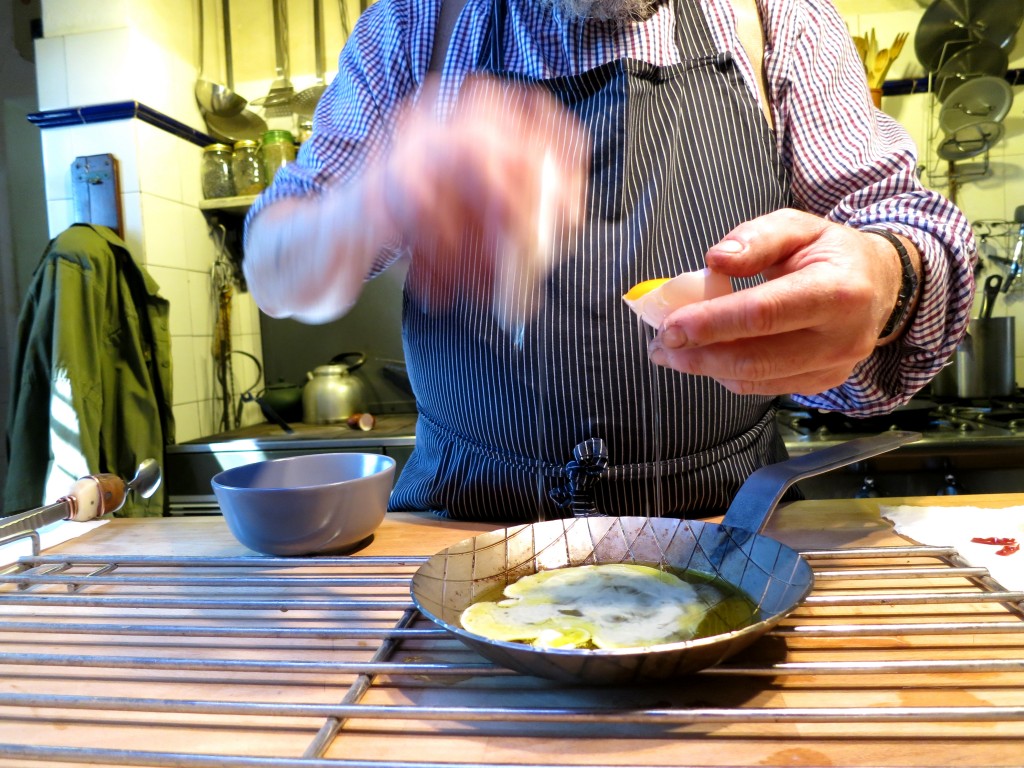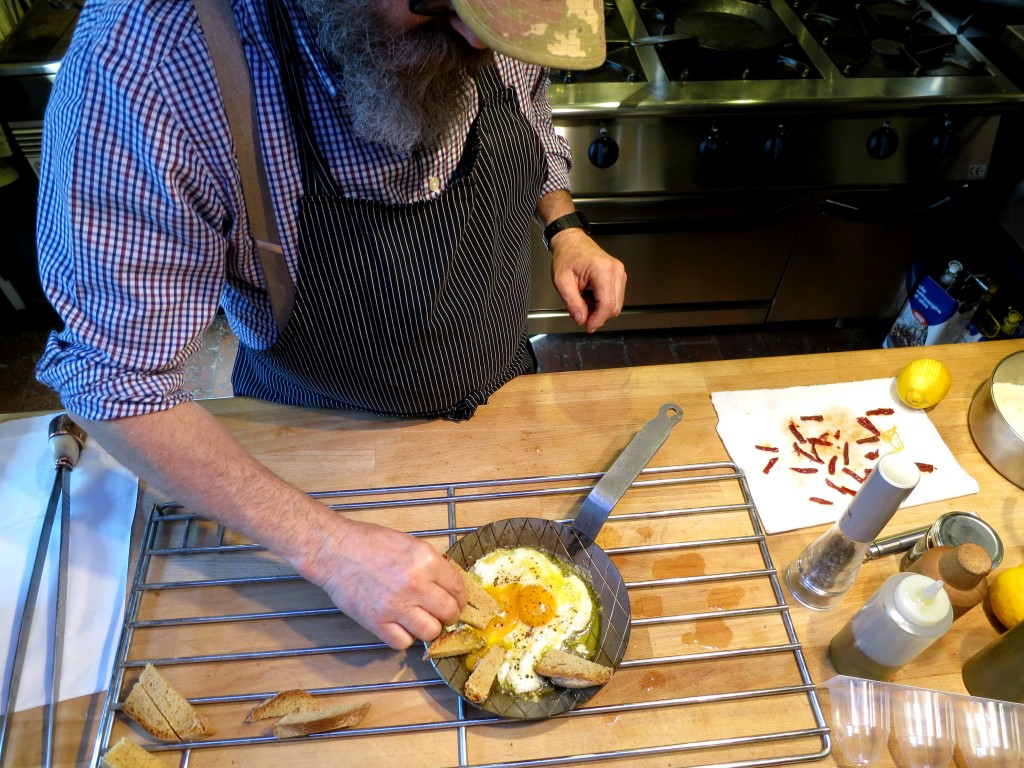 This 'Absolute Egg' is so simple that it makes you think "gosh, why didn't I think of this." He cracks an egg and only discards the white into a hot pan. Once the white is completely cooked he sprinkles finely grated parmesan then drops in the yolk. This leaves the white nice and crispy while the yolk is warm yet completely raw.
Dribble some extra virgin olive oil, fresh pepper and sea salt. Serve with chunks of wheat bread that can be used as edible forks. This is a must for any time of day, even for a casual dinner party.
Did this make you smile or get you very hungry? GOOD! Please share and leave a comment.