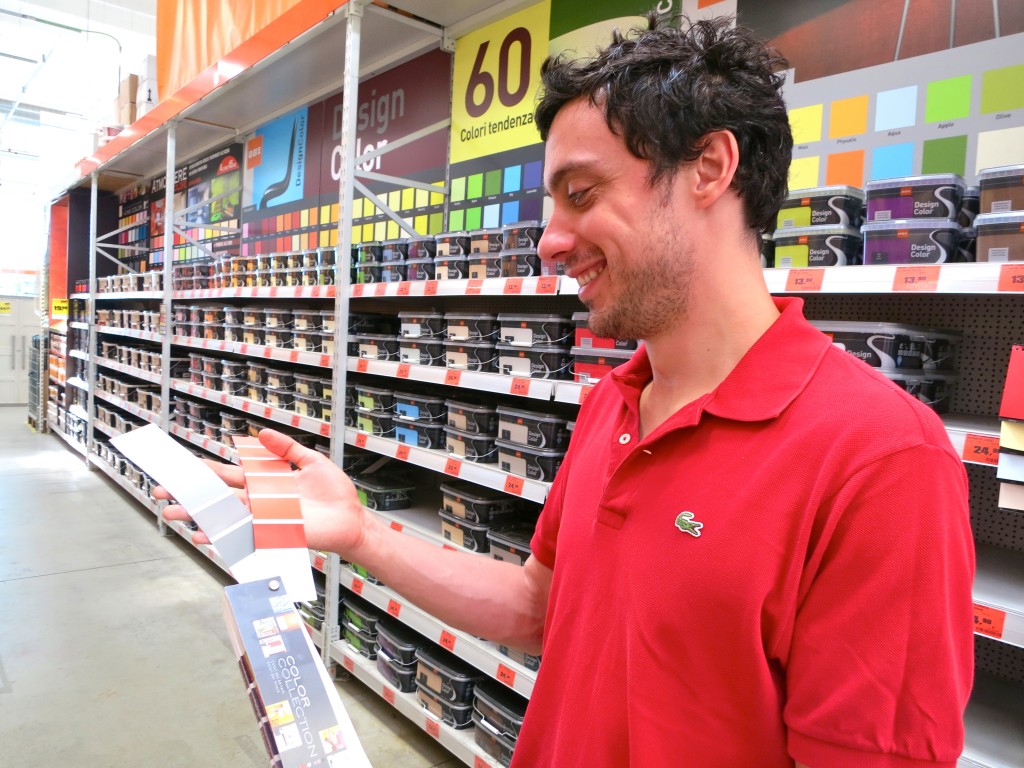 There is no sign of Home Depot around here. But, there is Obi. It is amazing – everything you could want to get your palms all sweaty and ready for a good DIY-er. As you saw in the post on textured paint, that was the effect I was after. It is a type of paint hard to find in the States, but it is a commonality here. Lucky me! The pic above is of Nicco with our final color selections: etereo grey for our bedroom and papaya for our soggiorno (living room).
Supplies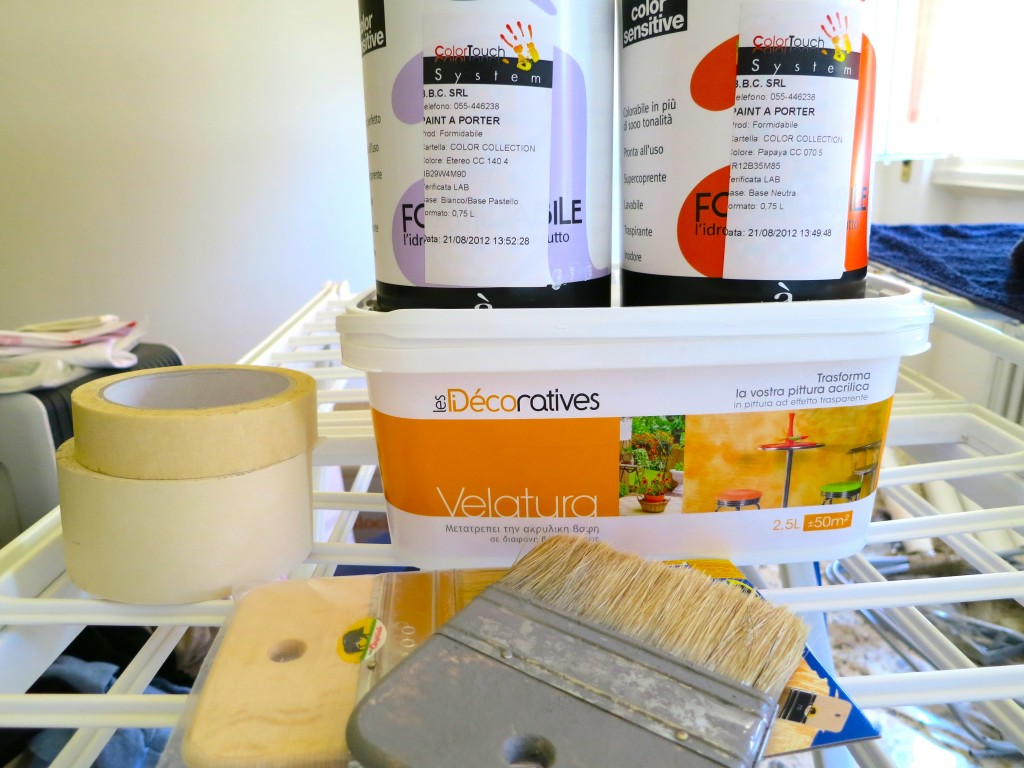 white paint, which is used as a base that mixes with the color you chose
colored paint
wide brush for each color
bucket to mix the colors
something to mix the color and white paint together – I used a large old spoon
ladder
painters tape
plastic to cover furniture and floor – may not be necessary
damp wash rags – to wipe up spilled paint
crappy clothes and sneakers – to wear
a great music playlist
3-4 hours of undivided attention
10 steps to paint like an Italian
1. dig deep and find your best Italian accent – if difficult, just say 'pizza, mamma mia, Pavarotti' three times in a row to help you get started – and don't forget to move your hands around a lot
2. tape the edges, base boards and crown molding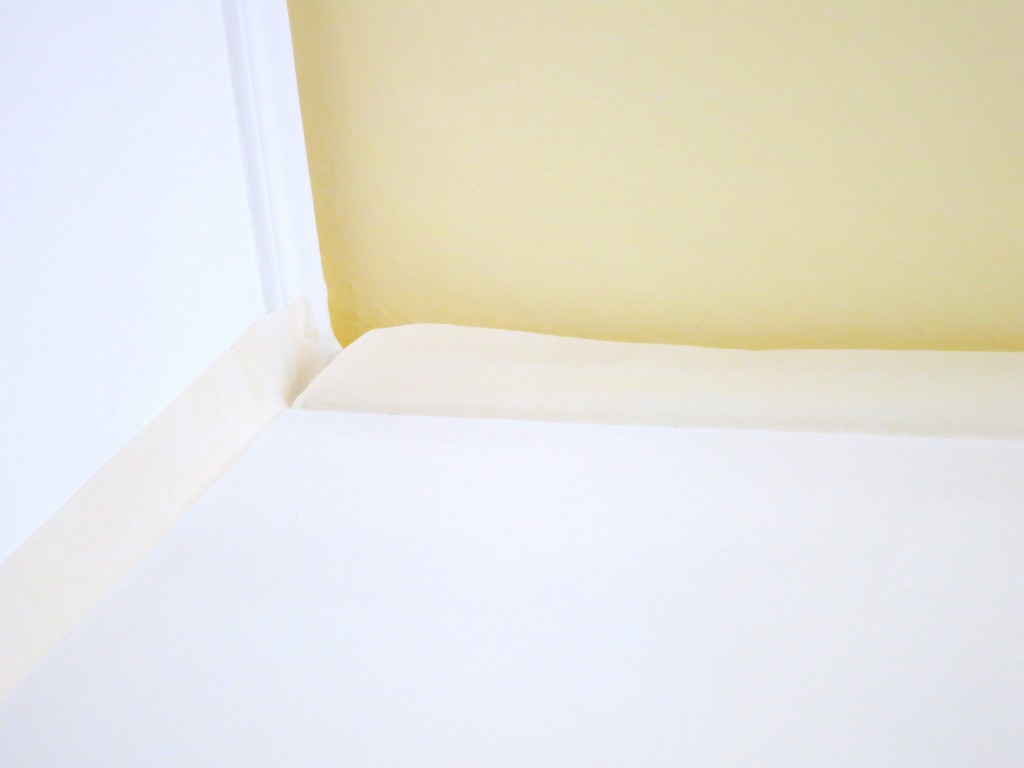 3. figure out the dimension of the wall and pour the appropriate amount of white paint needed into a bucket – the 'paint guy' at the store can tell you how much you need per wall
4. slowly pour a small amount of color into the white paint and mix – the left bucket was the white paint with my old kitchen spoon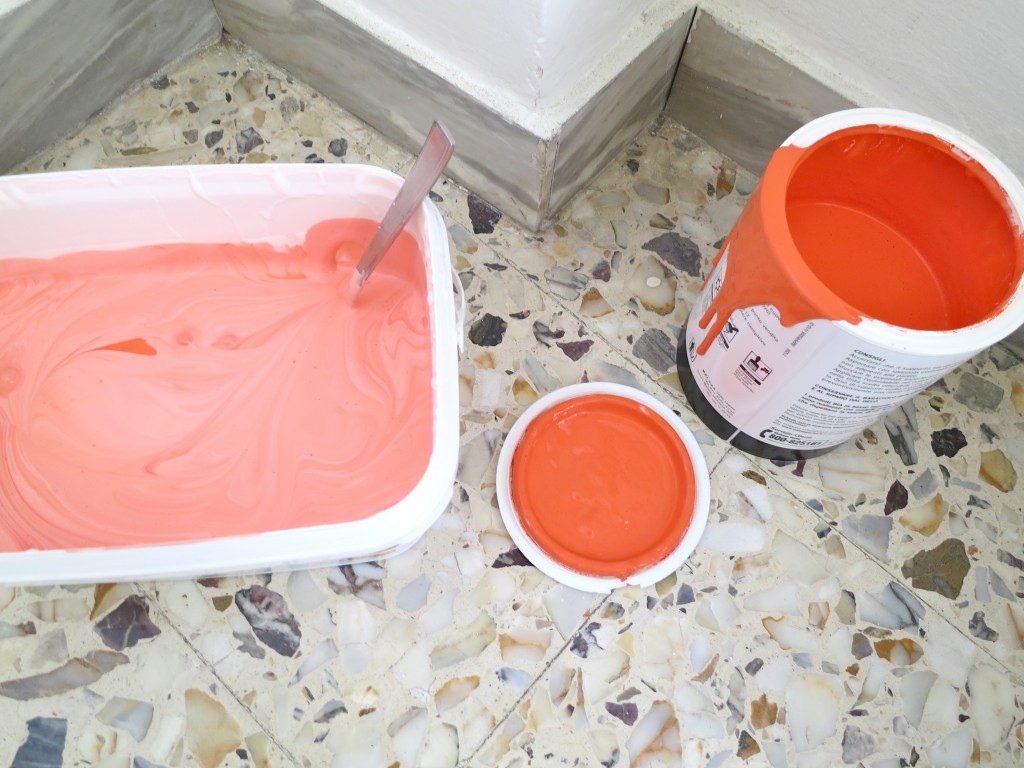 5. dip less than half of the brush into the paint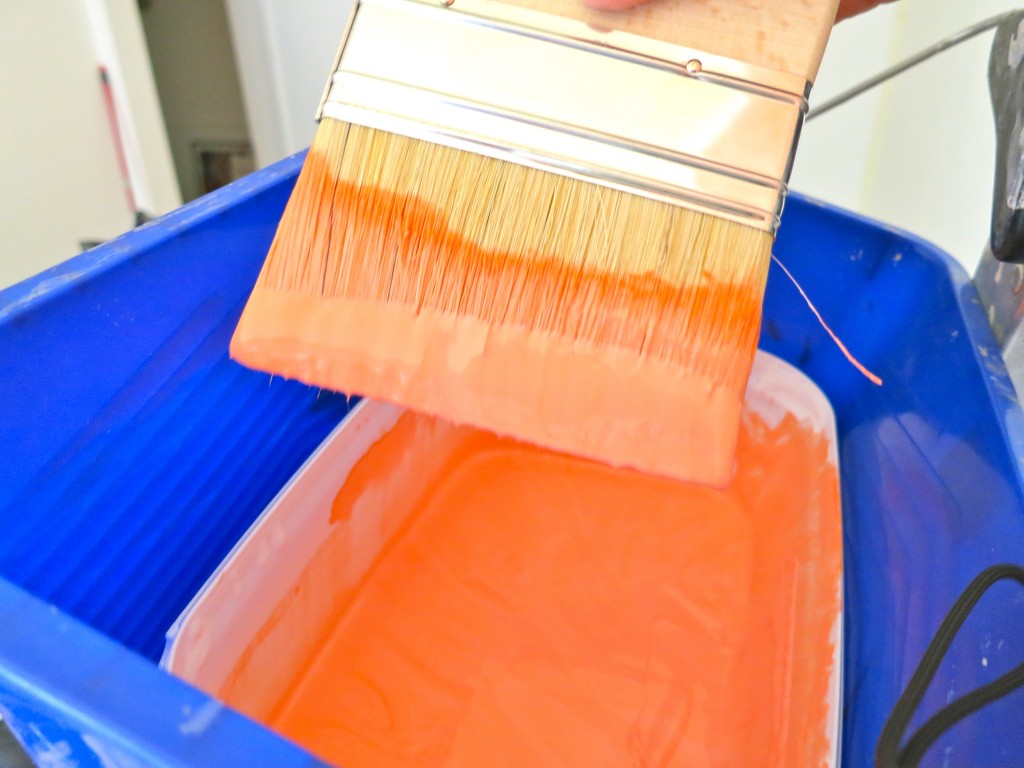 6. test a small section of the wall to see if the color is strong enough
7. if you like what you see, paint, if not, slowly add more color until you get the correct color
8. there's no rhyme or reason, so just paint in every direction to create that natural effect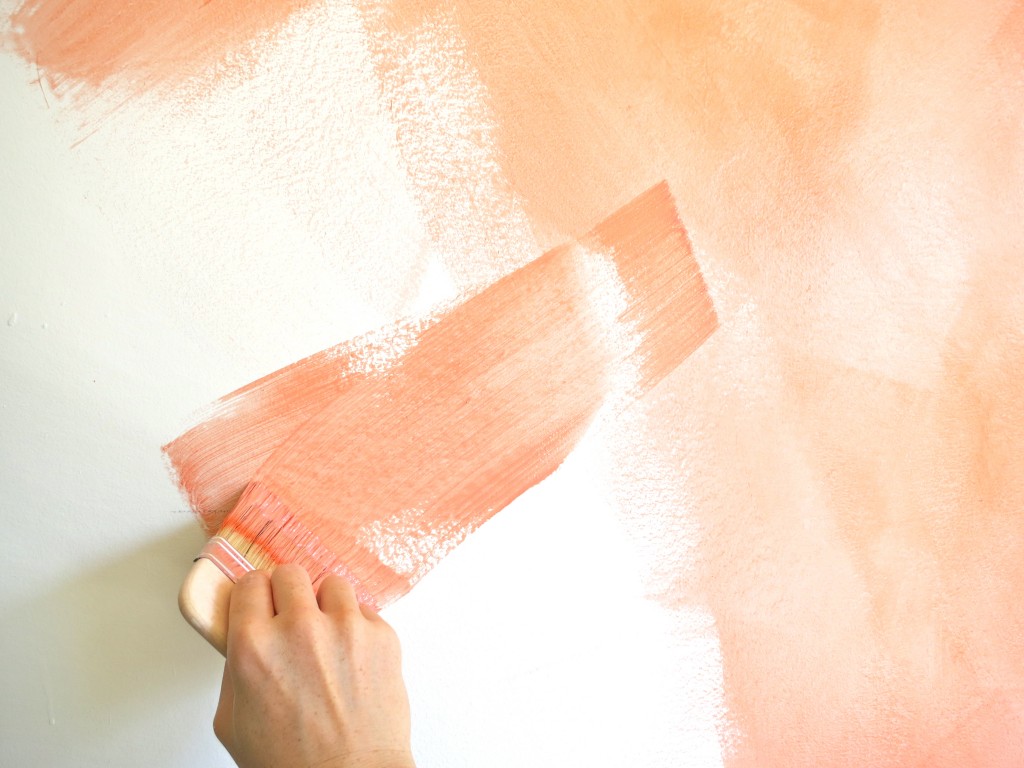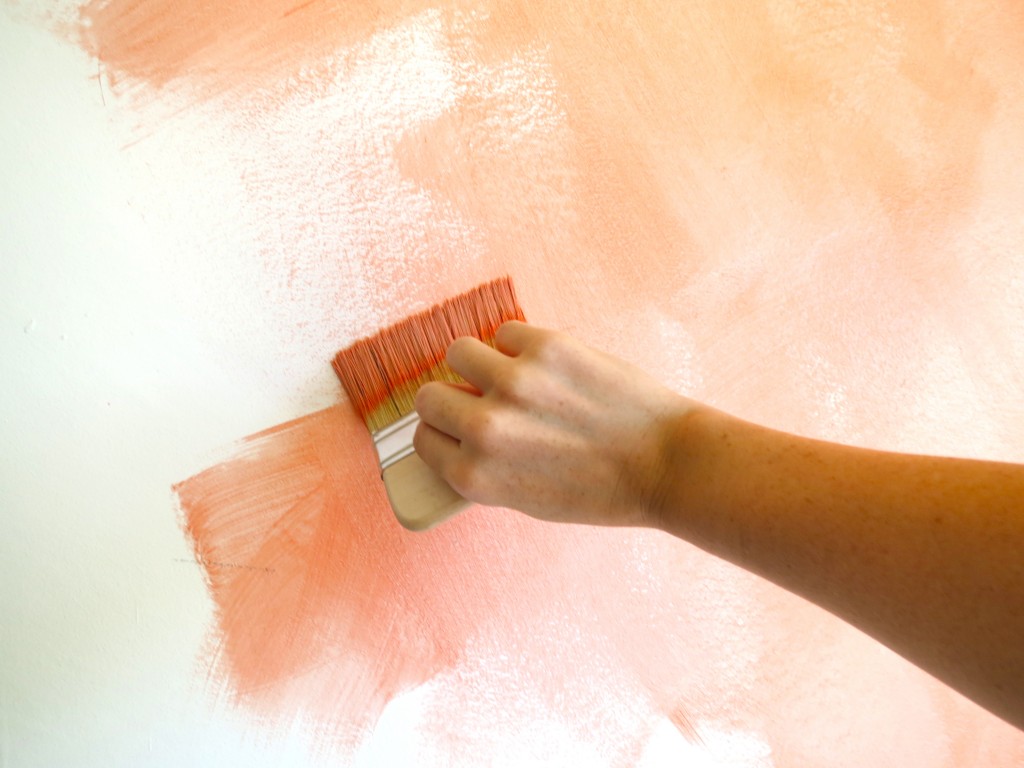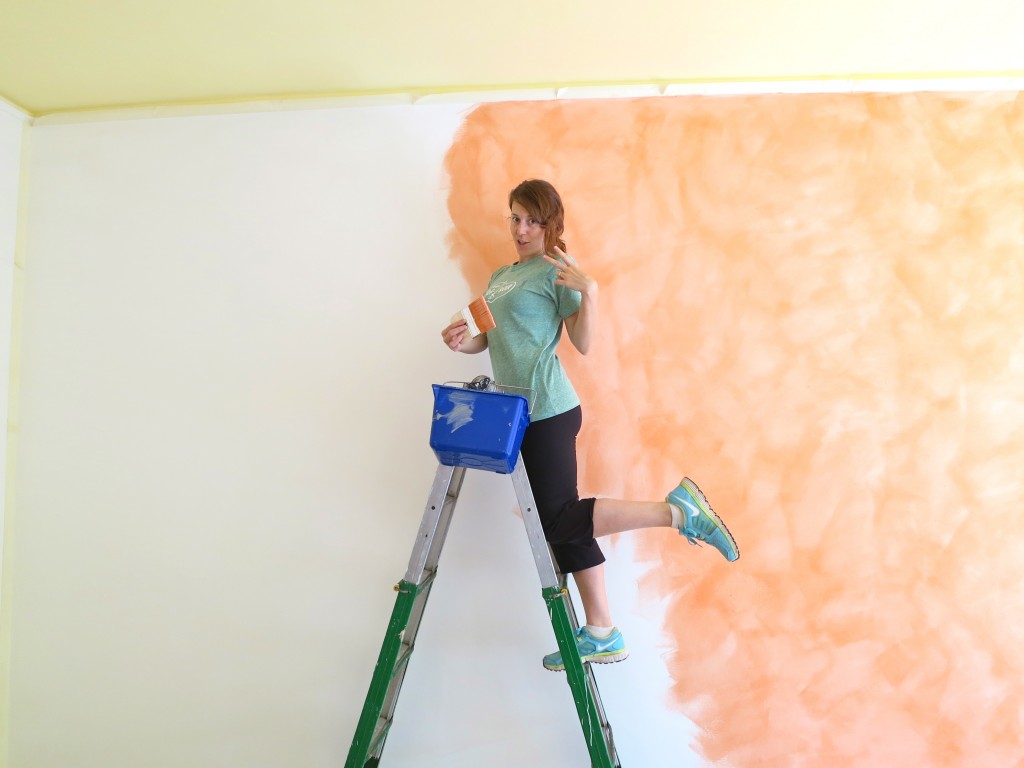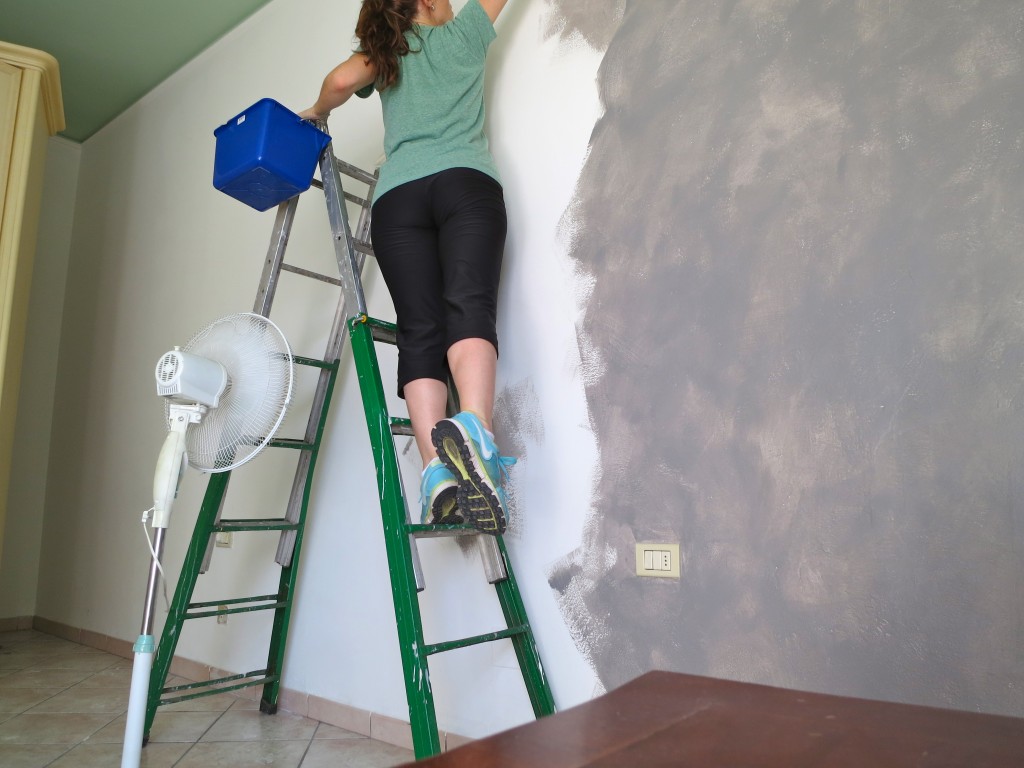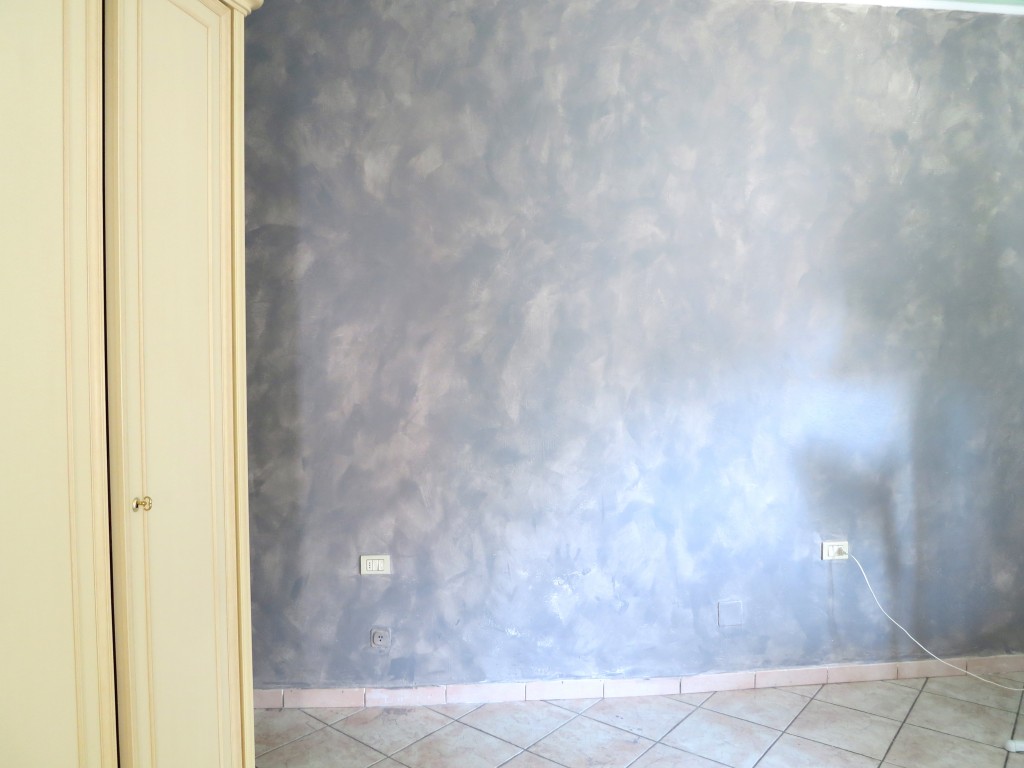 9. peel the tape off after 1-2 hours
10. go out to dinner and pop open a red, don't forget your accent and hand gestures
What do you think of my skills – would you use this effect in your own house?