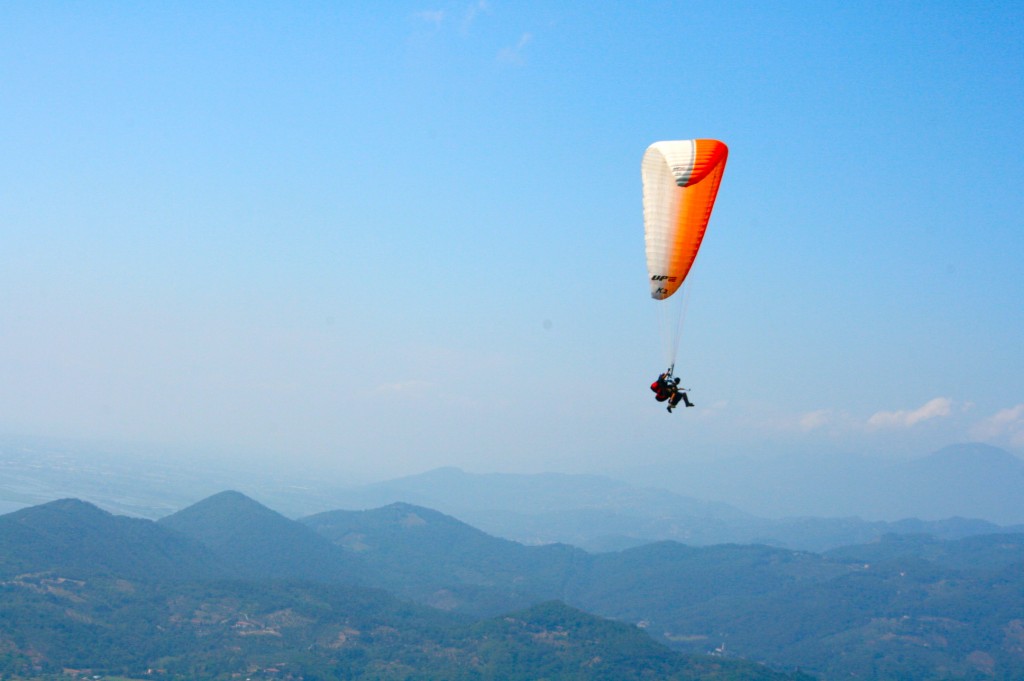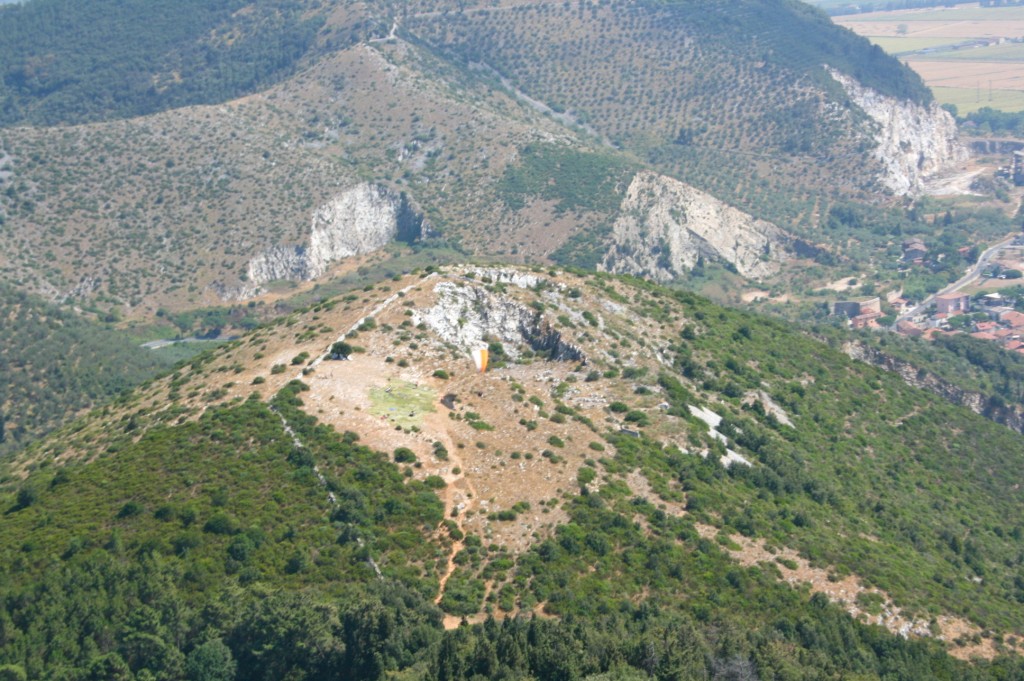 My husband turned 31 a few weeks ago and I didn't see any better way to celebrate than jumping off a hilltop. Luckily, he agreed. It was his first time paragliding (parapendio) and my second. My first jump was in Jackson Hole, Wyoming, unforgettable.
We found paragliding instructors who regularly jump off a 500 meter/1,640 foot hilltop in a small town on the edge of Pisa for 100euros a jump. It was a hot day with decent wind and butterflies in our stomaches.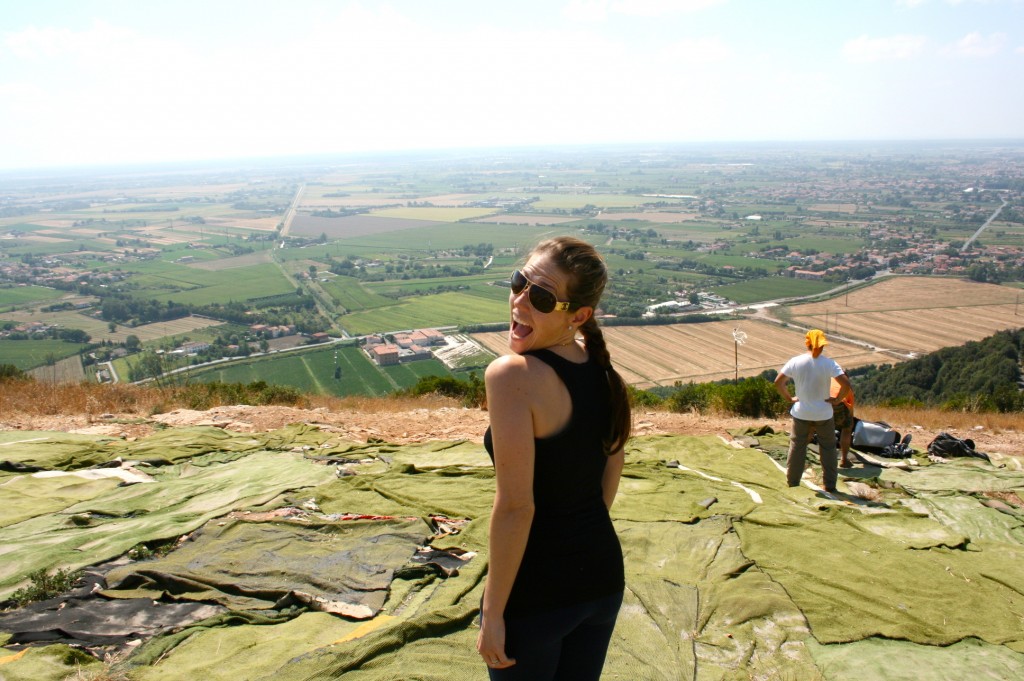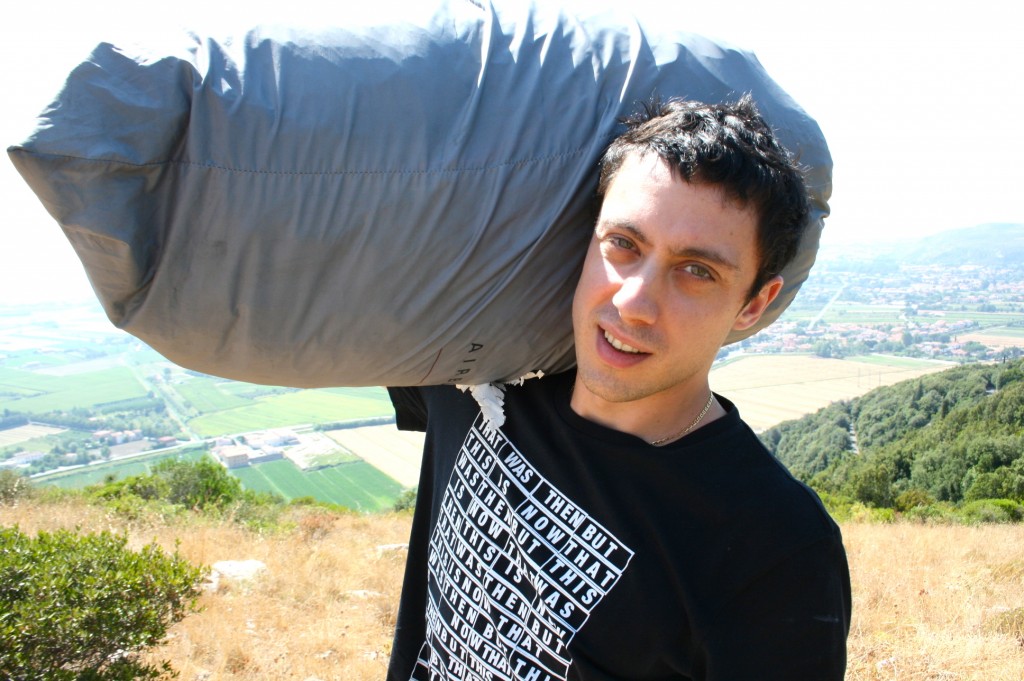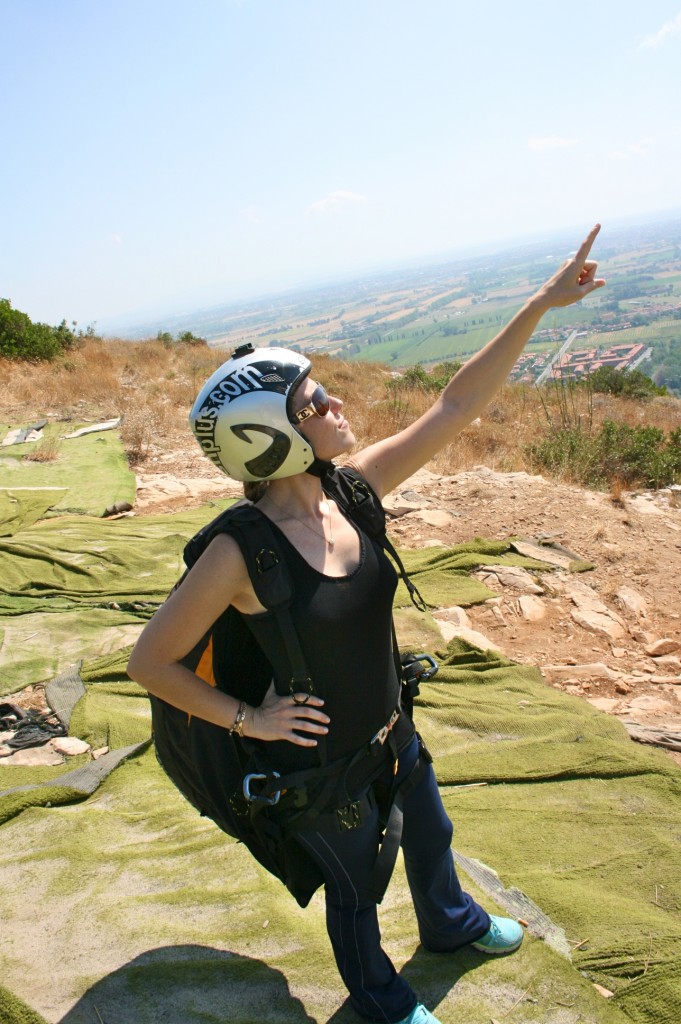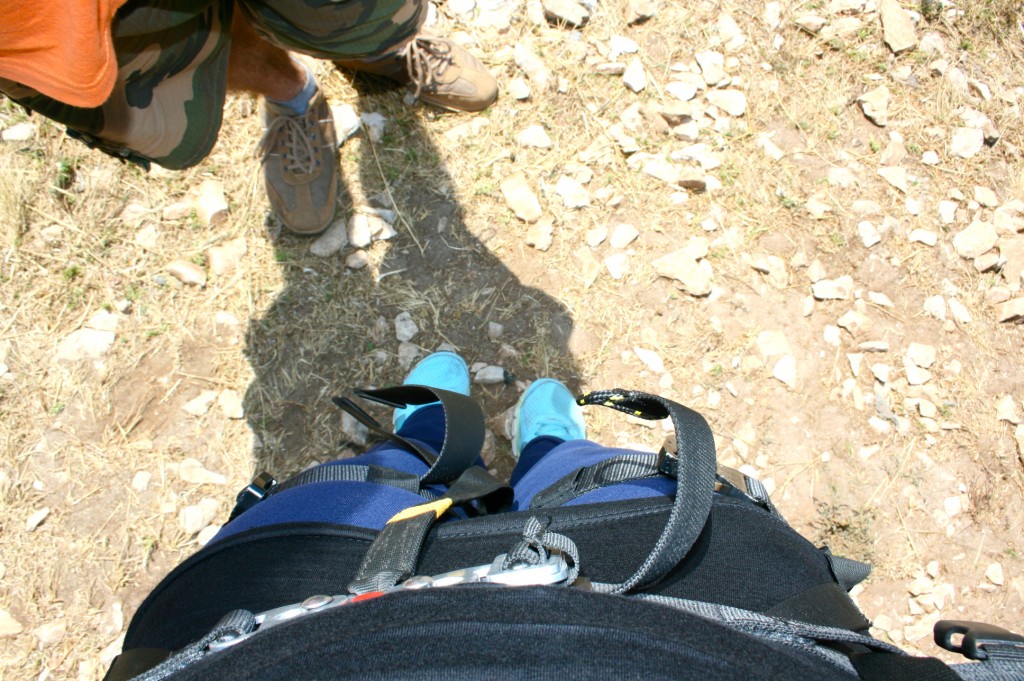 Once strapped in, we kissed each other good-bye and literally ran downhill with our own instructor glued behind us until the parachute filled up with air and carried us up. Our instructors sailed us up from thermal to thermal, raising us to 680 meters/2,230 feet. What a ride and view. Nicco and I waved ferociously at each other from a far distance with our legs dangling off the seated harness.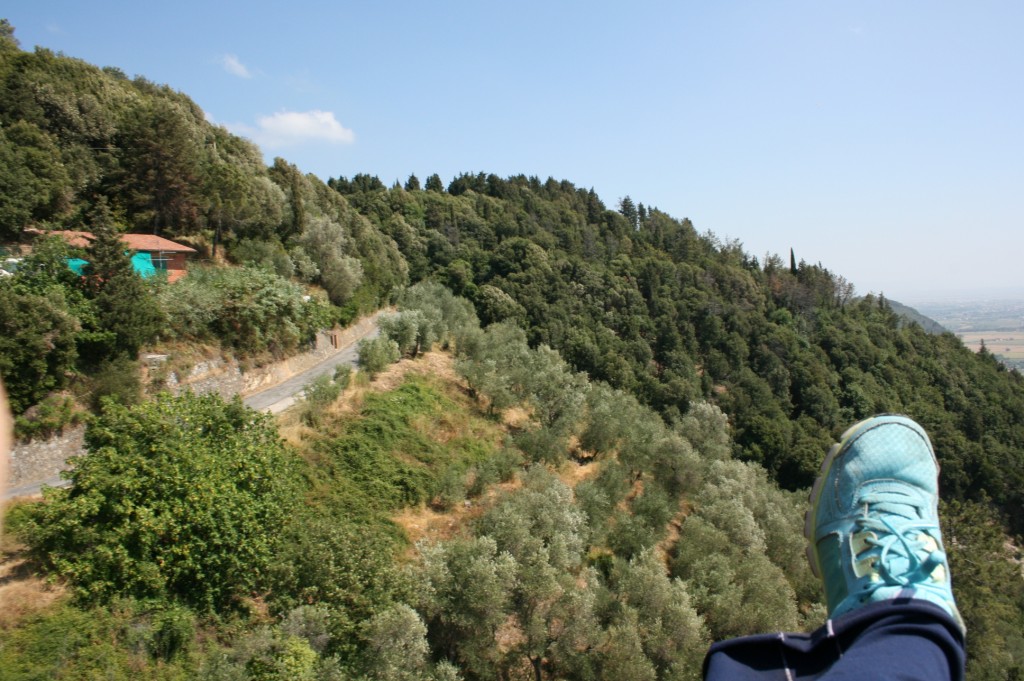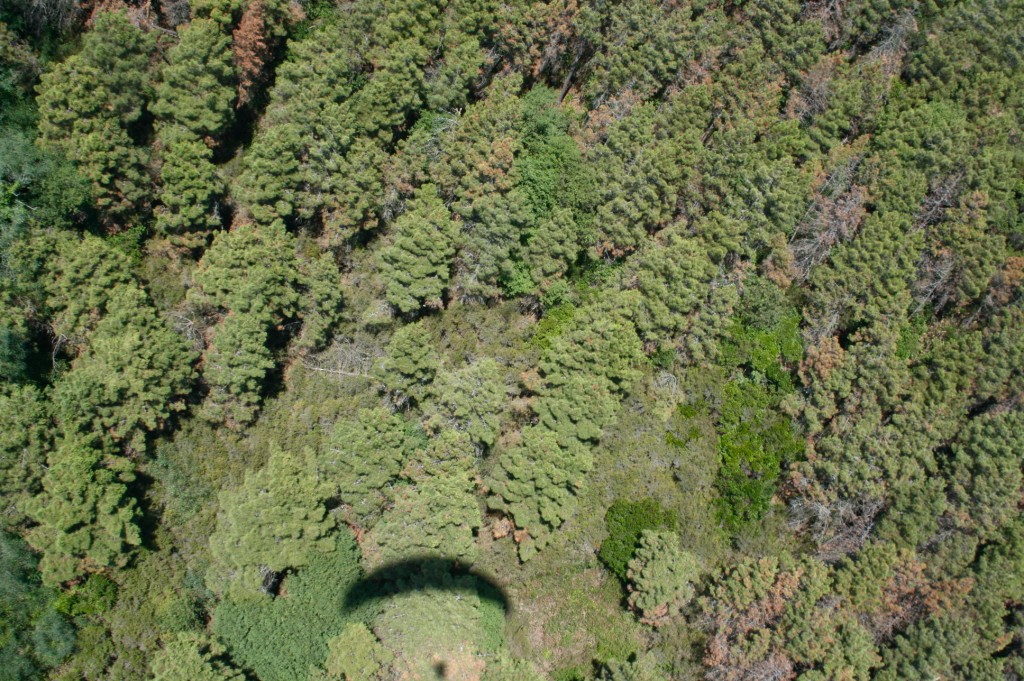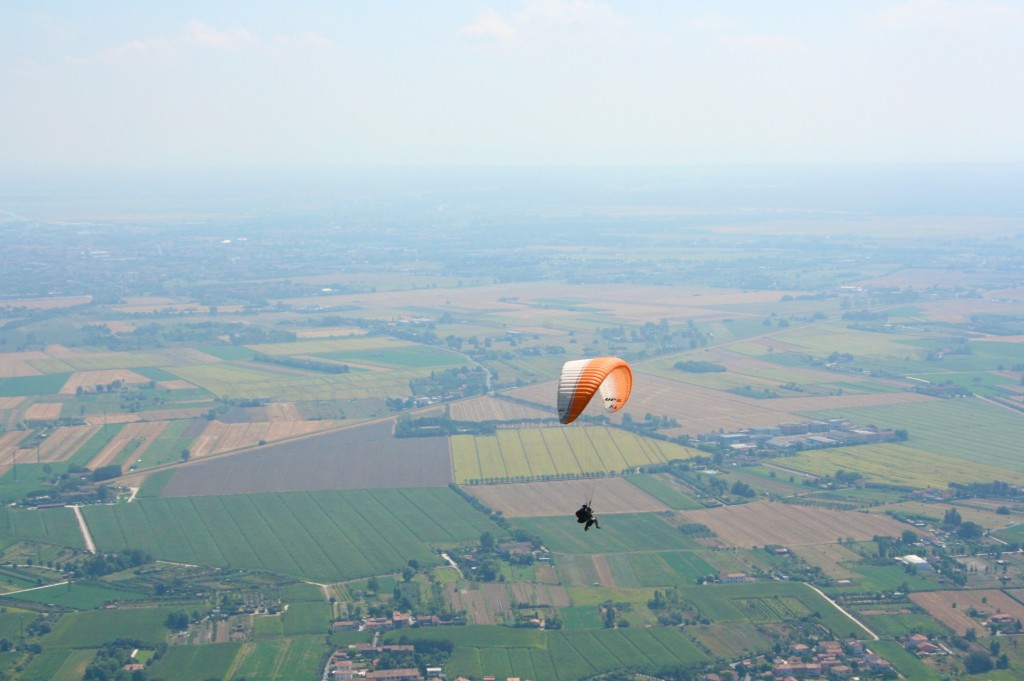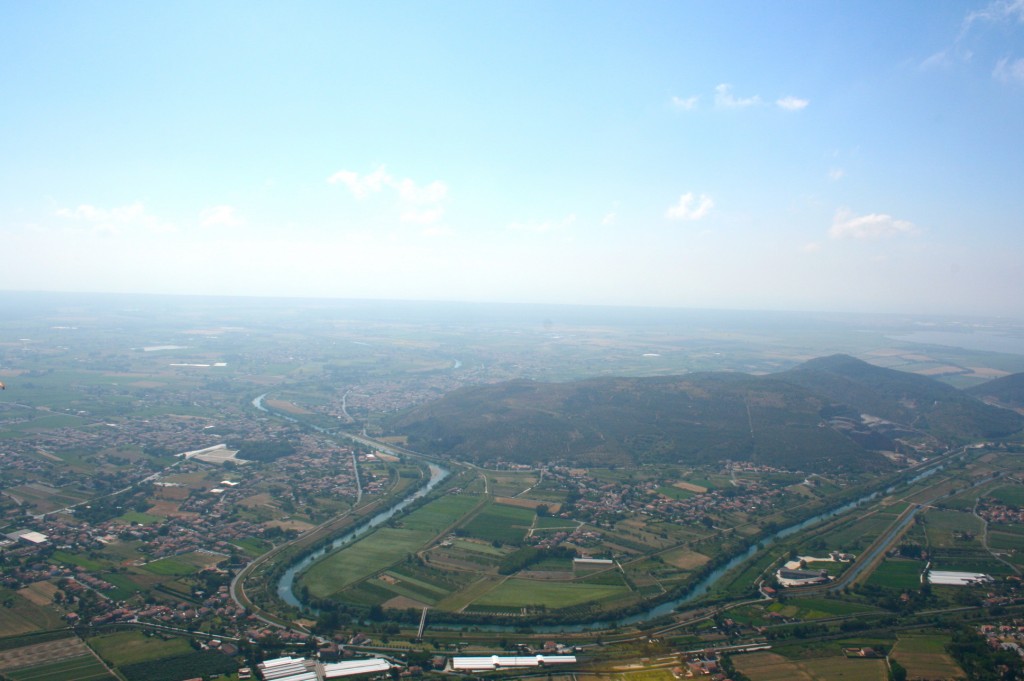 Things to keep in mind
request acrobatic maneuvers, we did a spiral and wing over
if you easily get nauseated or vertigo, do not request acrobatic maneuvers
there could be days of too high or too low winds, which are too extreme to fly in, so go as soon as there is good wind
bring a camera, so you don't get charged extra for photos or videos taken by the instructor – these pix were taken with my own camera
wear sunscreen, since the ride can be 30-50 minutes long
wear something comfortable, sunglasses and running shoes
have fun!
It was a great thing to do on a slow summer day. I highly recommend it wherever you are… even better to do it abroad, giving you an understanding for the unfamiliar terrain.
If you could paraglide anywhere, where would it be?