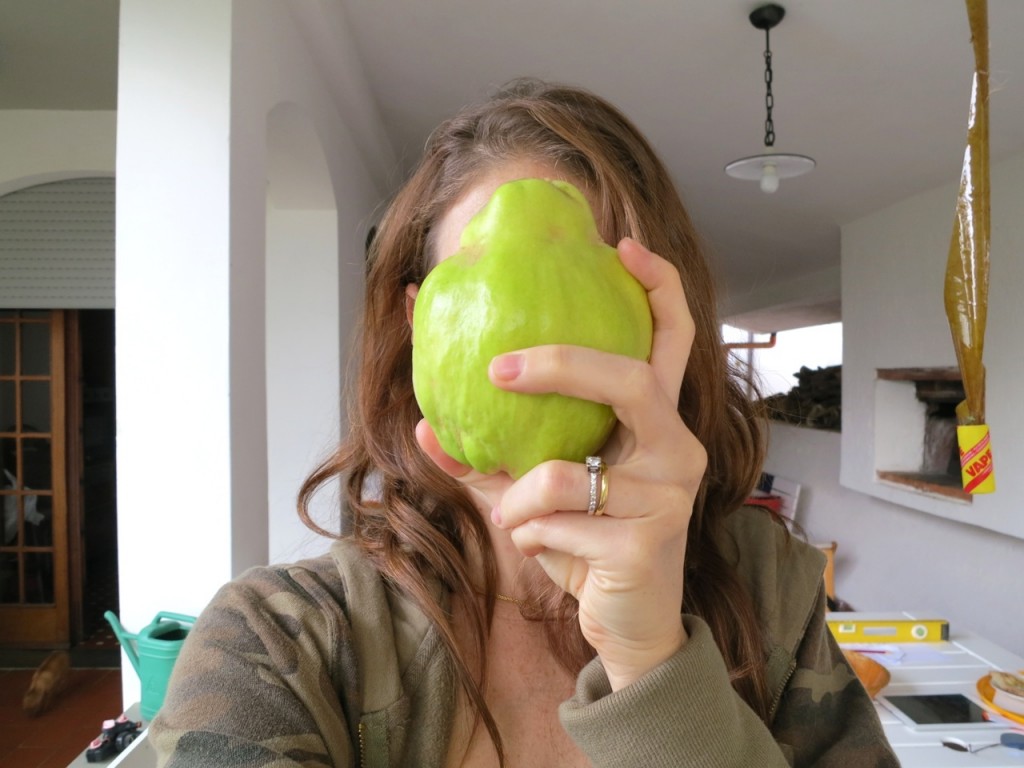 This thing is huge, hard and sour. It's a mela cotogna (quince). I've never seen it, tried it or heard of this fruit before. I first came across it a few weeks ago in my Nonno's (Grandpa's) orchard in Viareggio and didn't think much of it.
Mela cotogna is a medieval fruit that the Romans used to stew with honey, since you can't eat it raw. This is how La Nonna (Grandma) is cooking it today. She stews it down with some water, blends it, adds honey, then cans it in mason jars. It will soon be a nice, sweet marmalade that we can enjoy with bread and cheese.
Mela cotogna recipes
Have you ever tried this fruit? I can't wait to try it myself once it's ready… maybe with some goat cheese and a glass of white.