Today marks two years since Nicco and I married in Fiesole, Tuscany. After that day something in my brain switched. It's like there's a marriage switch that gets flipped on, a switch that no one tells you exists. I guess it's something that you find out for yourself as it's quite surprising.
Read our love story here. 
Some people say marriage isn't for them because of the obligations and expectations. This may in fact be what the marriage switch is all about because all of a sudden I felt more connected to my husband, but not just in an emotional way. Obligations grow a bit, but you have to keep them in check and let the relationship feel itself out in order to grow.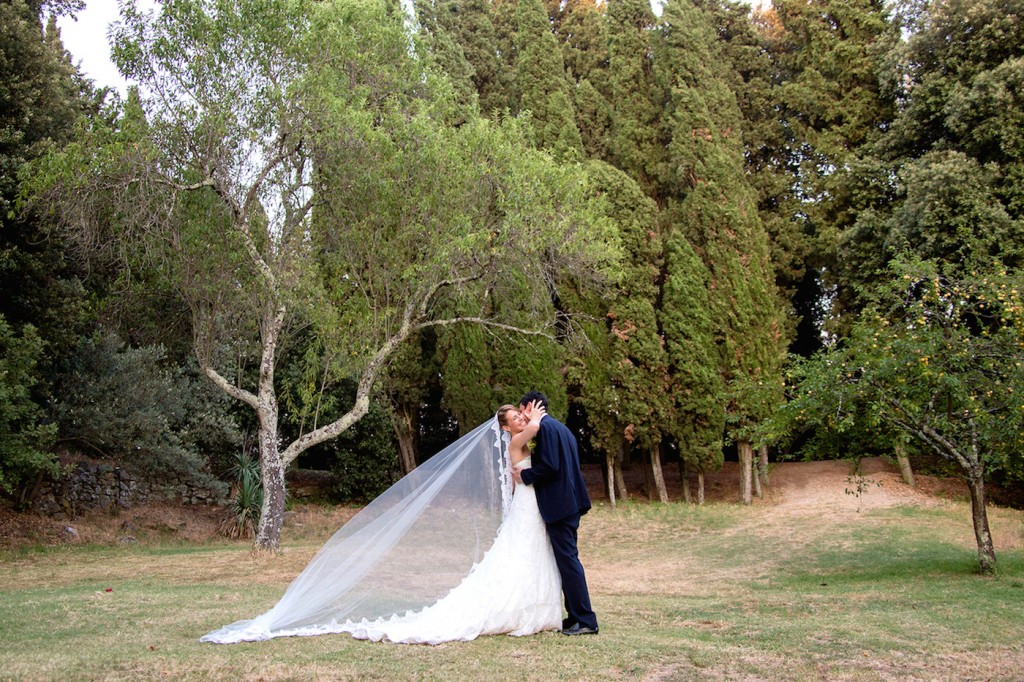 Before getting married I read a lot of articles about marriage advice. Many are crappy articles written just to boost SEO, so about 80% of them are useless or repetitive. There was one that stood out, but I can't find it right now to share the link with you. It said something like: move houses and cities to share more experiences with your partner, have great sex since you'll be having it for a long time with this person, have children, laugh things off… The author explained every point so well and made me think about how serious marriage is. She said to protect the marriage, not because it's fragile, but because it's worth keeping.
Now that two years have come and gone it's time to reflect, so here are a few things that I've noticed about my marriage and myself. Perhaps it's a list of things that are extremely common no matter what culture you marry into.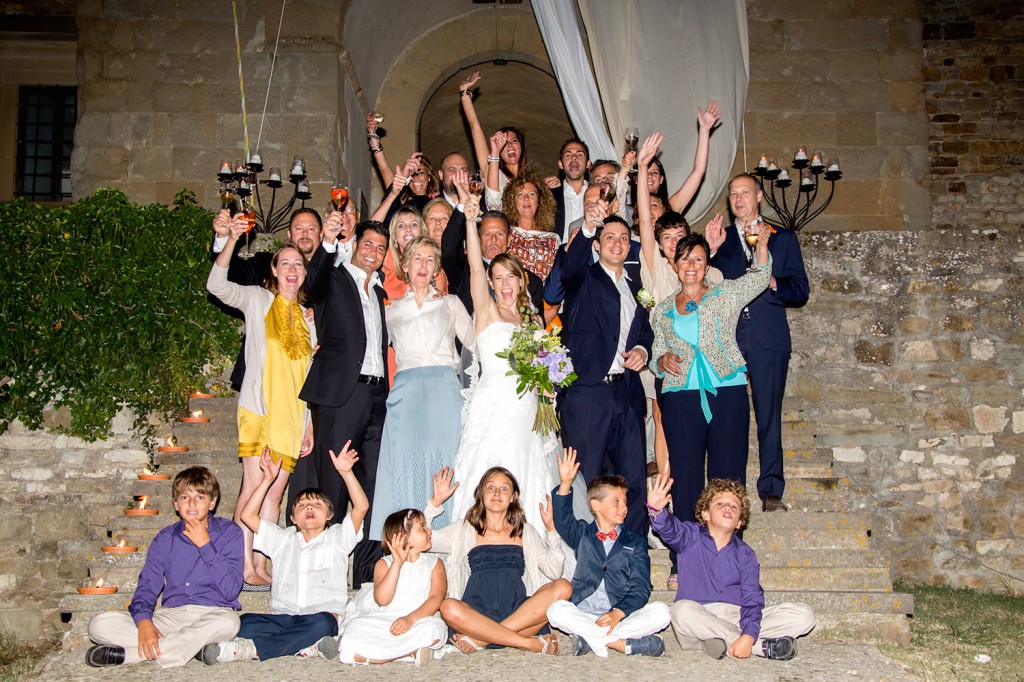 Now that two years have passed, what have I learned?
Men People don't change—that much. There are things that people tend to do and not tend to do, you can't expect things to one day shift according to what you want. I realized that I need to shift more before I expect my husband to.
Accept my role. This doesn't mean women need to cook and clean. This means that women are better at many things, so unfortunately have to take control over those things. This also goes for men! In my case, I feel that I need to accept our strengths and weaknesses more and solve the problem faster rather than just bitch about things. My mother-in-law told me that sometimes you have to pick things up that someone else put down and move on.
My husband loves to draw on things. This cracks him up, but luckily he doesn't draw on walls like a two year old just on other things that can easily be washed off—or so I hope!
Being married won't make anyone a better housewife. If you're not that domesticated to begin with it's not like your house will smell of baked goods and have shiny floors once the marriage switch is turned on. A girlfriend of mine grew up with a stocked fridge so her house is always filled with food. In my case, my teenage years were not filled with a fridge full of options, so my kitchen gets depleted often. I do like shiny floors though.
My husband isn't macho. From my experience I feel that Italians are less macho than other men I've encountered in Miami and for this I'm happy. Sure there are things that I do more around the house, but Nicco works a lot, so there's a trade. He cooks. He buys groceries. He goes to the pharmacy. These are not daily occurrences, but the man is not allergic to doing things for the home. Plus, he lets me drive…I loooove to drive!
Every man needs a man cave. I initially took over the office space, but soon moved my work space to our living room. I now call the office The Man Cave. I try not to bother him if it's too messy, but I do harass him when it seems to have reached its limit of dirty cups and trash. If someone is messier than the other person, then they may need a room that they can go crazy in. It helps keep the rest of the house clean and everyone's happier.
A dirty house doesn't mean a dirty life. I'm a neat freak and really love expect to keep a clean home. The more days pass the less OCD I become, but if I don't feel motivated or 100% that day then I need the house to be spotless. I think I've improved a lot from two years ago, but if you ask Nicco I'm still a clean freak.
Independence is everything. If I wasn't able to do what I wanted to do I would be miserable. I married someone who lets me be me and do what makes me happy. In turn I can only let Nicco do what he needs to in order to feel fulfilled. Pressure only hurts love.
Supporting your partner can go very very far. My husband is better at this than I am. I feel like he supports everything I do. I'm still not sure where he learned this from, but I'm glad he got it from somewhere.
We are two people. None of this "we are one person" lah-di-dah. I married a man with his own everything— brain, body, money, habits, parents, past, hobbies, likes and dislikes. People can only do so much until they start pretending to be someone else and if you know Nicco you know he's authentic and he expects me to be too. This means that it's healthy to have two lives: yours and yours with your partner. I love to be with Nicco, but I also love to be social without him. He loves to be with me and he loves to work on projects without me. There needs to be a balance.
Save your wedding cake. We saved the top tier of our mille foglie wedding cake and devoured it on our one year anniversary, seriously look how soggy it looked! It was fun to share something from our wedding and since I wasn't going to wear my wedding dress might as well eat the cake.
Getting fat may occur. I'm not gonna lie, I'm about 10 pounds (*cough cough* 15 pounds) over from what I should be and the pasta and wine is not helping. After getting married and moving abroad my diet changed, my schedule changed and my gym membership was non-existent. So, I got fat after marriage, but feel amazing because Nicco only tells me how beautiful I am. I tell him to be mean to me and not let me eat things, so he tries to help but he's so nice that he doesn't want to be mean because I want a big portion of risotto. This is something I need to focus on on my own.
Let the man help solve a problem. Instead of getting too angry for something I'll tell Nicco what I don't like and he tries to solve it. Granted he doesn't stop doing said thing, just finds a creative way to keep doing what he's doing, just shifts things a bit.
In order to solve the "I'm allergic to putting on the toothpaste cap" he decided that we should buy the stand-up toothpaste pump. Win-Win!
In order to solve the "I don't understand why it bothers you that there's coffee all over the kitchen", Nicco put a small dish under the coffee container which is also where a spoon now permanently lives, seriously as he taped the end of the spoon to the dish! Now his coffee mess is contained in one little dish. Sometimes something so simple really makes me happy, since most people argue about the little things.
I have so much to learn. Marriage isn't easy, at least not for me. Nicco seems to accept things more easily…but I've noticed that this is more of a male trait since women are notorious from trying to teach/improve their mates.
Focus on the good. When there's a rough patch it's important to remember all the wonderful things about your partner. In my case I love so many things about Nicco: his height doesn't hurt, he's funny, he's committed to me, he supports me, he wants to see me happy, he doesn't smoke, he's motivated, he's a provider, the man can cook, he's not a drinker, he's sweet to our dog, he loves my family, my family loves him, he's amazing with kids… There are a few things that drive me nuts, but the good things should be great and it's what I try to focus on when I'm cooling off.
What about you, what marriage advice can you share?
Share this post and pin those pics!