After a wonderful morning and incredible lunch in Castiglione della Pescaia I was on my way to Massa Marittima with the Maremmans—a group of passionate locals on a mission to spread the love and knowledge about this magical area called Maremma.
If you haven't read about Day 1 in Scarlino, check it out so you get the background about what and where Maremma is.
Day 2 Massa Marittima
Artifacts, alleyways and the best croissant in Italy
I've never heard much about Massa Marittima and I'm glad I didn't look into. I love being surprised by a place, not really knowing what to expect.
It was so incredible! The energy, the main piazza…and views. There's something about this little town up and away from what felt like in the middle of nowhere. The sky was a bit hazy, casting more of a romantic and majestic scenery. I love it when there's a hint of fog with no real horizon to pinpoint.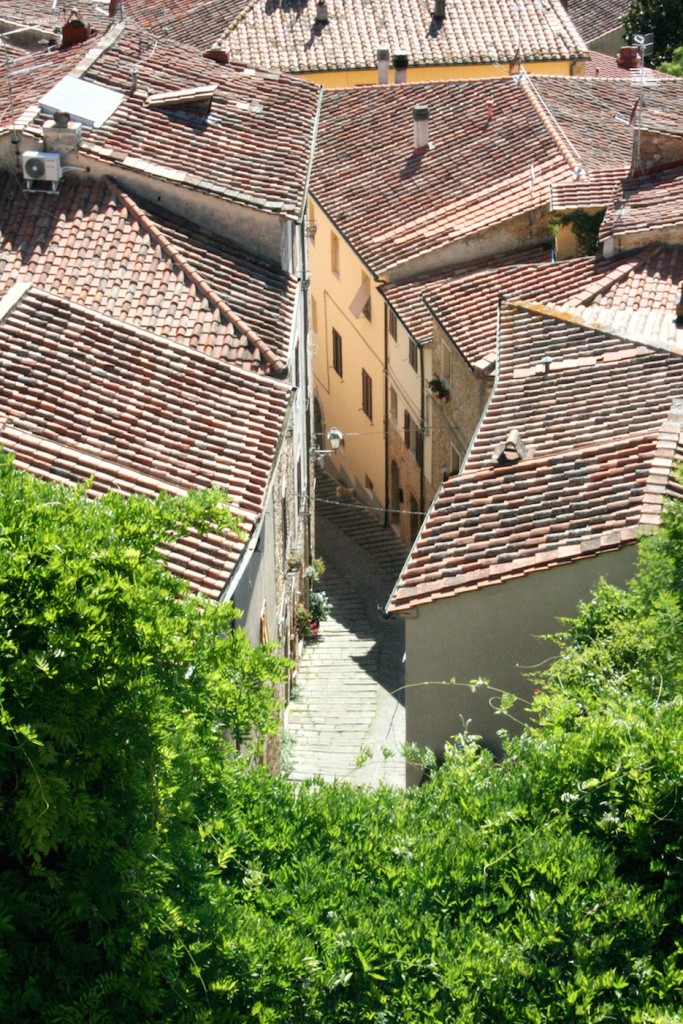 Today, Massa Marittima is a city of 8,000 inhabitants. It reached its height in power between 1100-1300 during its independence, even having its own money.
It was a big mining town were you could find iron, mercury, lignite and copper. Since mining was such a big part of many locals' lives there's the Mining Museum, which assimilates being underground. I found it interesting, but thought it may be more fun for the kiddos.
Our guide for the day was Vanda, a local and fellow Maremman. The first thing Vanda showed me was the most risqué artifact in town called Albero della Fecondità, The Fertility Tree, the only one like it in the world.
This is the time I start to blush and get to use words like pornographic enigma and penis and vagina. We're all grownups here and I'm sure you have at least one of those yourself.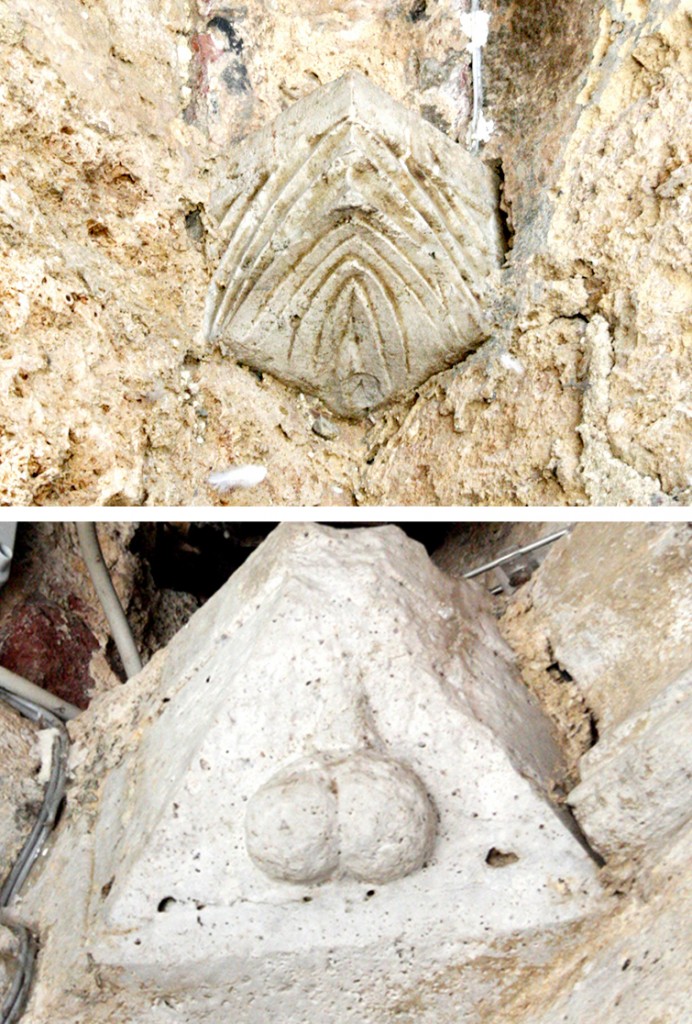 This Fertility Tree mural was recently discovered eight years ago after workers were clearing away the heavy calcium deposit on the walls above an ancient fountain in Palazzo dell'Abondanza, Building of Abundance. The palazzo was built in the 1,200's and it was dedicated to fertility and used as a warehouse for grain.
Besides the hanging penises on the mural and the sculptured vaginas and penises tucked away in the corners, the most famous artifact in town is the 3,500 year old pre-historic Stela di Vado all'Arancio, which you can find at Palazzo Podestà Archeology Museum. This small carved stone slab was discovered in 1955 by a farmer while he was plowing his field and is now one of the main symbols of the museum and its main attraction.
If you look carefully the two central circles on the façade are not aligned, that's so that it appears to be aligned when standing in the middle of the piazza, clever Italians.
What's the one thing you have to do in every Italian town? Climb a tower! Torre del Candeliere, The Candlemaker's Tower, was built in 1228 and was partially destroyed in 1335 by the Senesi when they took over the city. It's now a clock tower with the best views of the town and some of the best in Tuscany.
Next Vanda left us in the hands of Costanza. What an energy and spirit this woman has! Costanza has an eye for detail and was more than happy to walk my husband Nicco and me around town to find all the hidden streets and best nooks and crannies to take photos. Costanza is of course another incredible Maremman.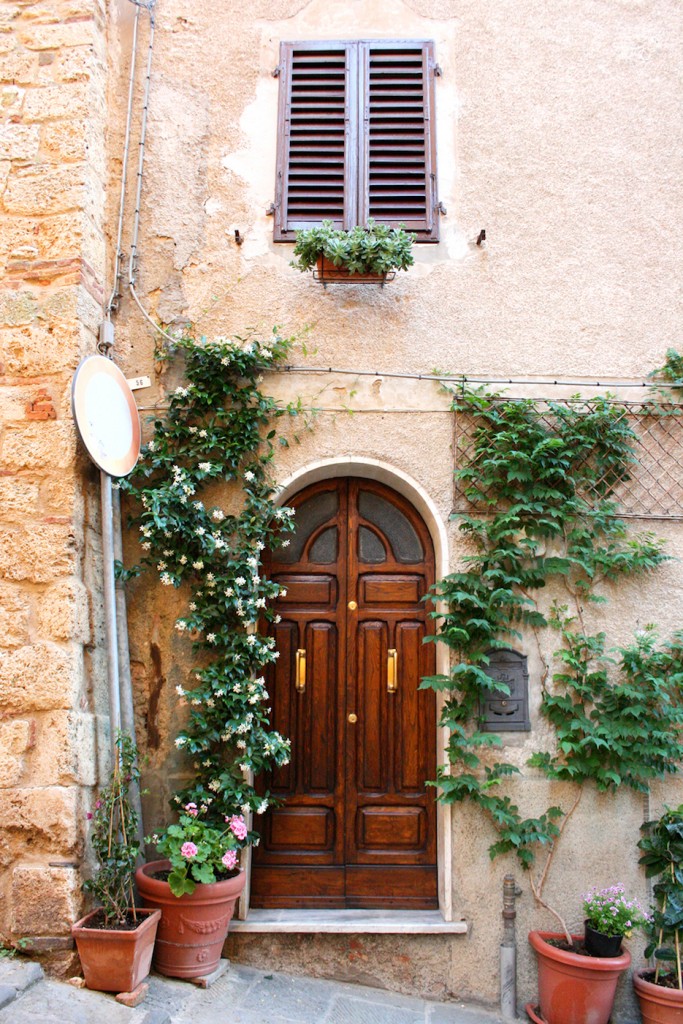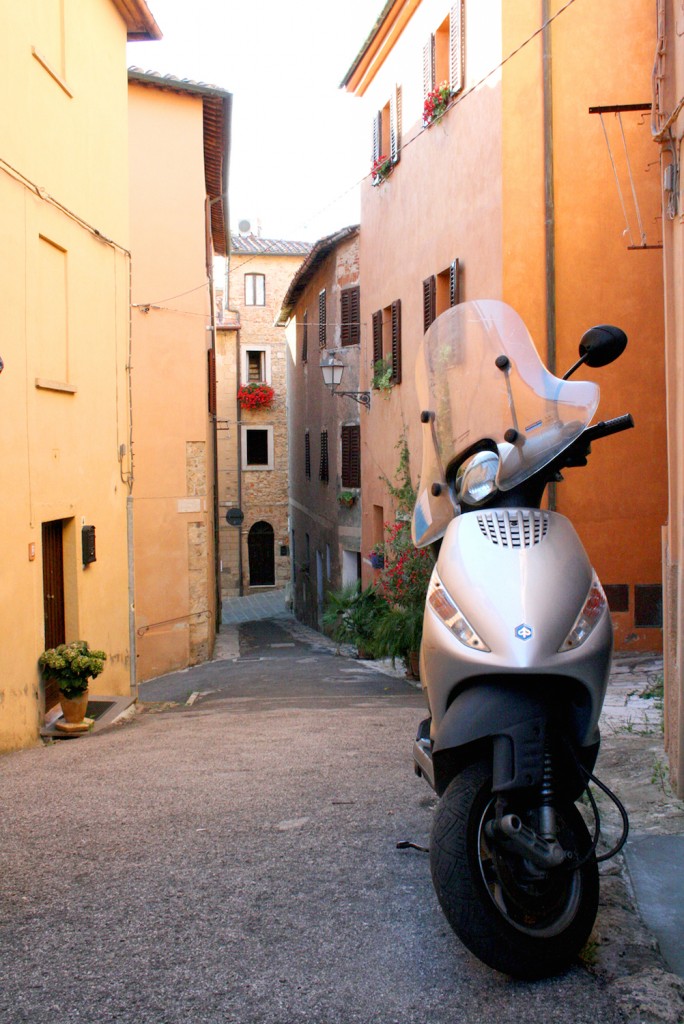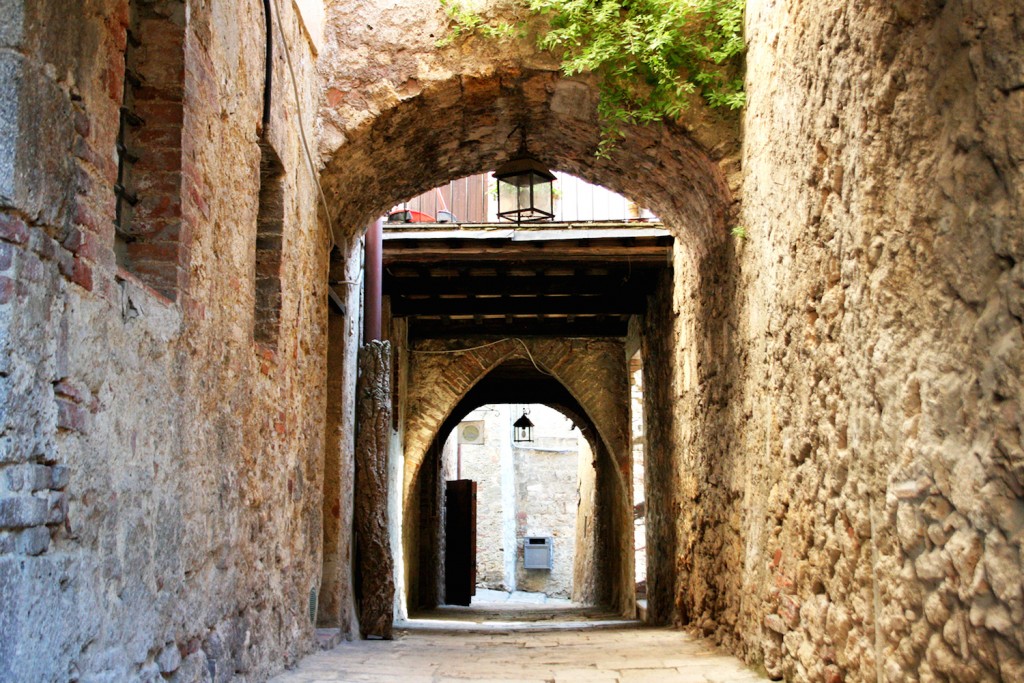 We ended our walk at Palazzo Malfatti for apericena, which is aperitivo + dinner, buffet style. First off Malfatti literally means "poorly made", already providing an interesting topic of discussion with Enrico the manager of the palazzo. This palazzo—now short term rental apartments—has a tragic history, are you ready for it?
It was built in the 13th Century by Nello dei Pannocchieschi for his second wife Margherita Aldobrandeschi. They had a son who was supposedly pushed down a well by a member of the Orsini family where he drowned and died. This well is off the tiny streets in town, labeled with a dedication plaque. When the Sienese were kicked out of town, so was Nello, leaving the palazzo abandoned. It was then taken by the Malfatti family who renamed the building which remains in their family 'til this day. Imagine having a palace from your great great great great grandpa?
After the wonderful apericena—flowing wine, figs and salami, panzanella, pappa al pomodoro, crostini…—what's a girl to do? Eat some gelato of course and take my quintessential #inmyhand shot! Nicco and I walked around the historical center with the sky's black backdrop and bright lights of the duomo until the gelato was long finito.
The piazza was covered in energy and sound. It was so fun being around all the excitement. People were out, enjoying the beginning of Summer and watching the World Cup match in all the bars, with oooh's and aaaa's and screams emptying out into the street and flooding my happy little American ears.
That night we slept in Costanza's downtown apartment called Casa della Pina, which has priceless views of the countryside and beautiful Tuscan rooftops. I kept asking Nicco, "can't we stay here for a month!?".  The apartment has a cozy living area corner, quick wifi and a fridge…all redone by Costanza's Midas touch.
The next morning we woke up to the hazy horizon and birds chirping, the perfect Sunday setting. Downstairs of Casa della Pina is the heart of Massa Marittima on via della Libertà. I ran downstairs, opened the door and stepped out right onto the scene that everyone is looking for: people bustling about, nonni saying hi to everyone, locals enjoying their daily caffeinated routine… Costanza and I sat down at the main bar on the street and ordered a simple Italian breakfast. Carbs and caffeine.  
I can say that I've found the best croissant in Italy—I swear it because if you know me I usually hate Italian croissants! It was flaky, buttery, soft on the inside and crunchy on the outside. So good, I had to dunk it in my cappuccino while admiring my last views of the duomo.
Next stop, Pitigliano!
What's your dream city in Maremma, Tuscany?
Share this post and pin those pictures!