If you're looking for something that'll keep you cool and more than alert all summer long then sip on a caffè shakerato. Shakerato meaning 'shaked', an Italian-ish word that's quite catchy.
Caffè Shakerato, what's inside?
This simple and refreshing drink is made by shaking espresso up with sugar (optional) and ice. The longer you shake it the more you'll produce a smooth and frothy texture for your overheated taste buds. It should then be strained, so it's served with little to no ice.
There are a few different recipes. Some call for simple syrup rather than sugar.
It's typically served in a martini glass and can be garnished with a coffee bean, drizzled chocolate, powdered chocolate or an orange peel.
My favorite caffè shakerato has a brim dipped in sugar and a splash of Baileys! Get as creative as you like.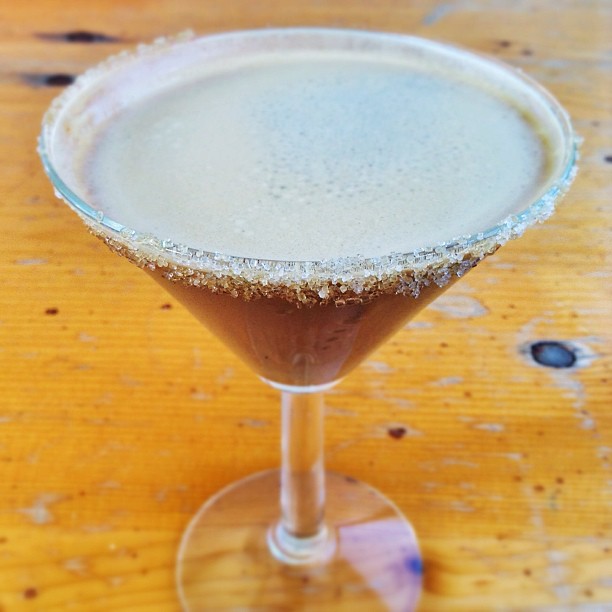 My First Shakerato
I first tried this foamy shock to the system on the Italian Riviera in Viareggio last Summer. I was initially looking for something like a Greek frappé to cool me off in the sweltering heat.
The bartender at the beach club said "I can make a shakerato". I started to laugh!
A "shakerato"?
I've never heard of it before and was dying for anything refreshing with a shot of caffeine. I was hooked.
If you're making your way to Italy this summer or live in a city that may serve this popular refreshment then don't forget to order one the next time you go out, day or night, virgin or spiked.
Have you had one? Where do they serve the best shakerato?