Instagram is still something I see brands confused about. Some brands do a killer job on Instagram by partnering with the right kind of Instagram users, joining in on creative hashtags and pushing their creativity with beautiful visuals. Others are just jumping on the Instatrain and are having some growing pains—some have told me they lack the confidence when interacting with potential consumers.
This article is for users, but can be beneficial for small businesses. It's important to see what power your account or instameets have. Tracking your work on social media will set you apart from the rest and show other brands that you can easily translate what a pretty photo will do for them, in numbers.
How To Track Instagram Analytics
There are many discussions about brands on Instagram in a few different private forums I'm a member of and 98% agree that anything we do on our feed needs to feel like a deal to us, not just to benefit brands. So, let's do some number crunching to see how you too can collect and track Instagram analytics that will impress partners/clients.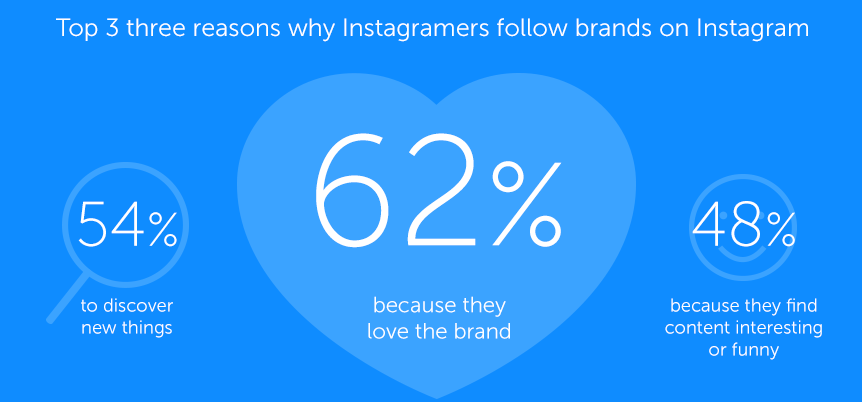 I used this site a few years ago when it was called Statigram. It's helpful if you're interested in seeing numbers like engagement in terms of likes and also a separate engagement rate for comments, follower growth and total likes. If you have more than 10k followers you can't see your exact count on Instagram, but you can here, amongst most other analytic sites.
Iconosquare provides a rolling monthly analysis that includes most liked photos, top 10 engaged followers, most used hashtag, most commented image, gain and loss of total followers. It only shows the last month it was synched to your Instagram account, so I recommend signing in every month to take a screenshot for your records.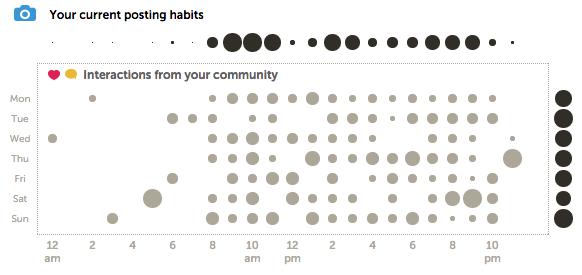 You can see the total percentage of comments left by followers vs. non-followers. A helpful feature is the "best time to post" chart showing the day of the week and time you post a photo and when you receive the most engagement. Some users are religious about the times they post, so see what works best for your account.
One golden feature that many people are obsessed about is the list of people you follow, but don't follow back. Oh the shame!
As for hashtag analytics, which I would love, I don't see much of that going on here. I need data on an instameet I organized and the only info I can pull from this site is the total number of likes from my specific hashtag, which I have to count myself… one photo at at time in their viewer page.
So, as a free tool it's great for basic things.
This is very similar to Iconosquare, but this one doesn't need a day to synch to your Instagram account. Other than that, you can buy prints from your feed and from selected photographers.
Besides basic analytics like top engaged images, it's ideal to use if you're selling products on Instagram (and/or Pinterest). Curalate tracks the user from Instagram to the final purchase showing you your ROI. I haven't tested this feature but it looks cool.
You can filter images by hashtags and locations, to engage with users in your targeted area. This will allow you to focus on advocates of your products or whatever you're targeting. You can also set up like2buy making your Instagram images shoppable.
I have not used their scheduling feature as I'm still waiting for them to set me up with a demo. However, I'm assuming it's more of a queue for your images like Latergram.me. Latergramme doesn't post images for you, but you can schedule posts for Instagram and it will notify you when it's time to post. It's helpful if you have an editorial calendar for yourself or clients.
Once known as Followgram.com, Collec.to allows you to view, like and comment on those you follow from a PC. You can search for tags, popular images and under "explore" you can search for geo-tagged images in your area. Besides that, looks like you might as well use Iconosquare.
To avoid their lowest monthly fee of $200, you can check out their free reports. In my opinion, it's not that useful especially after looking into so many other sites that I've already mentioned. The free Instagram report offered me data from the past two months including: total posts a week, average likes and comments, most active commenters, best day to post based on engagement and best time to post.
There are many ways to use Piquora. You can schedule Instagram (and Pinterest) posts, set up Tapshop's a feature allowing your images to be shoppable, use one of their turnkey photo contests, view analytics that includes most revenue generating posts and basic things like most commented and liked images. As for hashtags, they sort hashtags according to the level of influence, provide reach and unique users per hashtag.
This is a paid service with no free demo. Instead, I received an email asking if I would like to review screenshots with one of their reps.

Their cheapest plan is $99/mo, but check out their free checkup where you can get a taste of what to expect. They provide a quick overview of your account from the past 30 days. You will see: best time to post, best hashtag for best engagement potential, top three fans, top three and bottom three liked images. Basic, but might be useful depending on your needs.
This is a very basic little guy. For free, you can search a hashtag and see the total photos, plus each account with the amount of photos they shared with that hashtag from the past month. The important number would be impressions, which you would have to pay $25/month to see. Not bad considering the other prices out there.
Tiana's Hack
One of the numbers most important to me is how many followers do others gain after a collaboration or instameet. I take screenshots of accounts before an instameet and calculate the percentage increase with the number of followers post-instameet.
I'm also interested in the engagement rate. It takes some time to manually calculate after an instameet, but it's worth it.
*Need help with Twitter analytics too? Check this out!
Your turn. What do you use to organize and track Instagram analytics?
Please share this post and pin those pics!