Day 1 of my Best of Tuscany tour of Maremma
As much as there is to still see in Italy, I'm trying my very best to see as much of Tuscany as possible.
Besides being gorgeous, it's a place I feel compelled to learn more about. So, for 6 days I was in the adventurous hands of the Maremmans! The Maremmans is a non-profit association of over 160 passionate people in the Maremma territory.
Maremma is known to be the more wild side of Tuscany—Grosseto being their largest and most populated city of the province. Wild in terms of its history, forests, population count…I felt like I was back in the Wild West. I mean they even have cowboys!
Maremma's not just in Tuscany, it even spills into the northern region of Lazio. In the 13th Century the rivers filled up into lagoons creating a large swap where malaria mosquitos soon killed many people in the area. At the time, locals thought malaria came from the mixing of salt and fresh water. The water was eventually drained thanks to many years of government projects. 
You'll find hilltop town after hilltop town. Being above water level was a form of protection from enemies and malaria—plus a great lookout point in general.
Day 1 Scarlino, Maremma
Hiking, aperitivo and an unforgettable dinner
My studly travel partner and I took a train from Florence to Follonica where Bruno—a Maremman—was waiting for us. We drove right up to the medieval part of Scarlino, which has 500 inhabitants and wonderful nonni everywhere! Oh, and you can even see Elba and even Corsica on a clear day.
We dropped our bags off at Vedetta Townhouse and were off. Our first stop was Poggio la Croce where Margherita, the owner, took us on a tour of her self-sufficient property—which has two amazing pools! She and her husband took years researching the correct materials in order to be off the grid. It's private yet close to town. She even has horses in the back.
There are tons of hiking, biking and horseback riding paths around here, so we took off on an incredible hike. Anna, the owner of the Vedetta Townhouse, joined Bruno, my husband and me.
I was immediately impressed by the Maremmas, they're adventurous! The path wasn't for the timid, so I really appreciated Anna and Bruno showing us the real side of their new found home as many of the Maremmans are not local to the area.
The hour hike lead us to La Cianella, which Bruno and his wife own and run. It's a gorgeous renovated farmhouse that was built into the contours of the hill, lending itself to non-stop views. Each room has been renovated with its own flair and there's even a pool and sports court where you can play tennis. If only I had my sneakers on…well, it was time for aperitivo, so I took a rain check on the tennis match.
It always seems to be aperitivo-o'clock in Italy and La Cianella knows how to do it right. We had fresh strawberry and peach juice with prosecco and platters of all things good. Salami, cheeses, prosciutto—any little edible slice that I could get my chubby fingers on went right into my bocca.
Now that I was all happy and plump, we had time to unwind back up in the old town of Scarlino. I took a shower at our spacious room in Vedetta Townhouse and then ran up to Scarlino Castle for some sunset shots.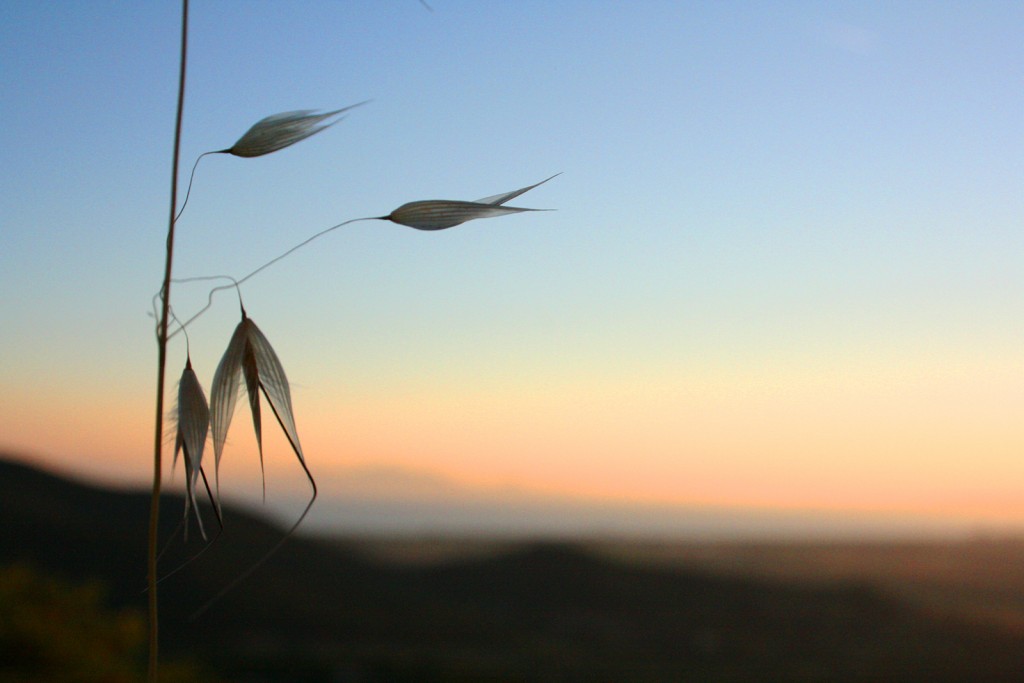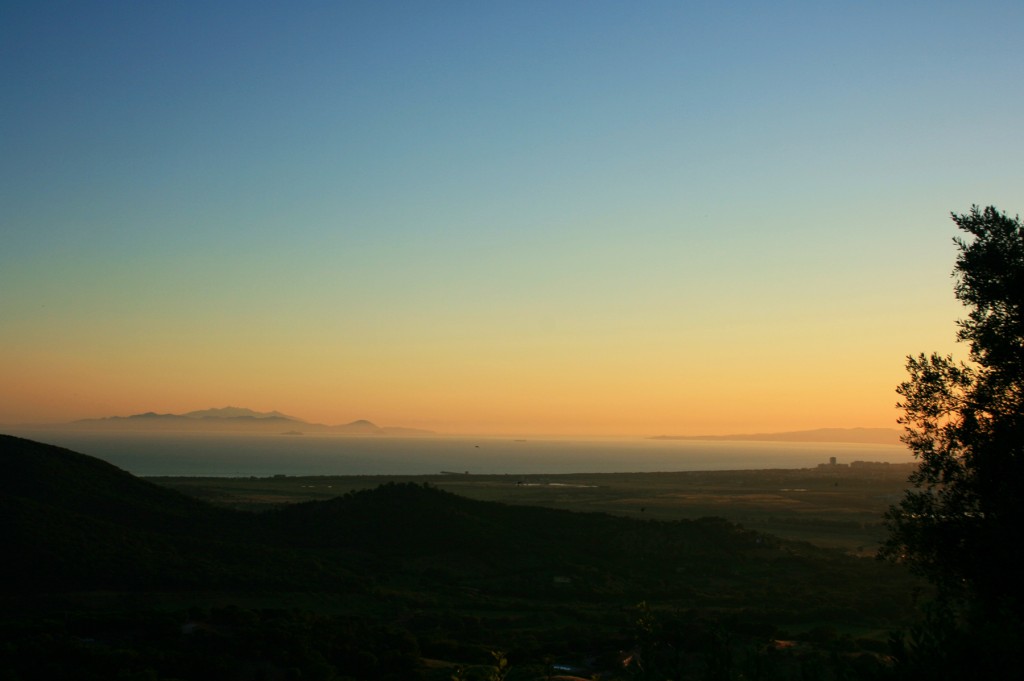 Before I knew it it was time to eat again…not complaining! 
Anna picked us up and we drove to her other property, a majestic place with views of the sea. Relais Vedetta was a property Anna's father purchased when she was a baby. After years of abandonment following her father's passing she quit her lucrative TV executive job and returned to her family's plot. She dedicated every morsel of herself to making things right, by putting the farmhouse back together. The intense restoration was made with materials from 100km away or less.
When you visit Relais Vedetta, you completely feel Anna's strong tie to family and the land. Each of the 7 luxury rooms has a blown-up vintage shot of one of her family members. Some rooms have large terraces, all have elegant travertino bathrooms…and even better? It's pet friendly! I would love to go back and take my yellow lab Macintosh with us. 🙂
Dinner was ridiculously divine. Seriously one of the best dinners I've had in some time. Seafood galore and boy does Anna have impeccable taste for great wine. We had an array of the highest quality acciughe anchovies each with its own special homemade pesto sauce. I had no idea that high quality anchovies even exist, but they do!
Next was fresh mussels and pecorino linguine followed by branzino with veggies from the garden and creamy dessert with sweet dessert wine.
After an unforgettable day with these hospitable Maremmans I felt blessed to have met such amazing people. Yes, Maremma is stunning, but so are the people who tend to the land and cultivate a prosperous future for the area. They all have a big heart and you call tell that they love what they do, it's intoxicating.
Next up, Castiglione della Pescaia and Massa Marittima!
*A special thanks to Rossana who first got in touch with me and helped get this Best of Tuscany tour on the road.
Have you been to Maremma, or even heard about it?
Share this post and pin those pics!