Why take photos while walking when you can take photos on the back of a speeding snowmobile?
For Instagram's World Wide InstaMeet (#wwim11) last March, I organized an event in Jackson Hole, Wyoming and wanted to do something I've never done before. Snowmobile!
To my knowledge this is the first instameet on Ski-Doos and definitely the first one in Jackson Hole. The purpose of the instameet was to organize an unforgettable day with Instagram users from the area. I also invited local businesses to join and support the event so it was complimentary for the participants.
A special thanks to all the sponsors:
Togwotee Adventures for the snowmobile tour to the hot springs,
E.leaven for the snacks,
Jackson Hole Winery for the wine tasting and winery tour,
MADE and Mountain Dandy for the gift certificates,
and Snake River Brewery for an amazing lunch… with beer!
Togwotee Lodge held a "best photo of the day" contest, so check out the two winners at the bottom of the post. They each get a night stay for two!
*Check out the first instameet I organized in Florence.
Instameet on Snowmobiles: #WWIM11Tetons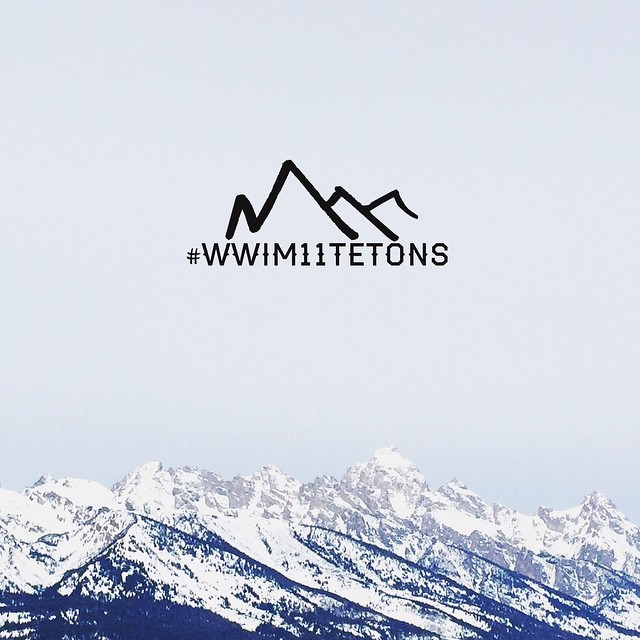 I wanted the hashtag to quickly explain where we're located and since this was a global event I wanted the Tetons to represent us in terms of adventure and cool-factor. The Tetons are very cool and Jackson Hole is one of the most famous ski resort towns in the world.
The day involved snowmobiling in Jackson Hole out to Granite Hot Springs, grabbing a snack at the trailhead with a wine tasting, a winery tour, shopping for artisan goodies and lunch at the local brewery. What a day! Most of us didn't stop there—we mustered up enough energy to go to the free Michael Franti concert at Jackson Hole Mountain Resort, A.K.A. The Village.
Here was our day, in pictures:
http://instagram.com/p/0iSuZ3xEfP/
http://instagram.com/p/0gSi5mktiZ/
http://instagram.com/p/0gO7gSlm6g/
Winning shots of the day, congrats!
Everyone had an amazing time and the sponsors were so grateful for being a part of an event that involved Instagram and the local community. And now I can cross snowmobiling in Jackson Hole off my list. Yeehaw!
Where were you for #wwim11? 
Please share this post!