As long as there's some snow on the ground the tubing lanes are open. It's a great date activity or something fun to do in Jackson Hole with the whole family. Not everyone is a skier, so here's a fun alternative.
Tubing in Jackson Hole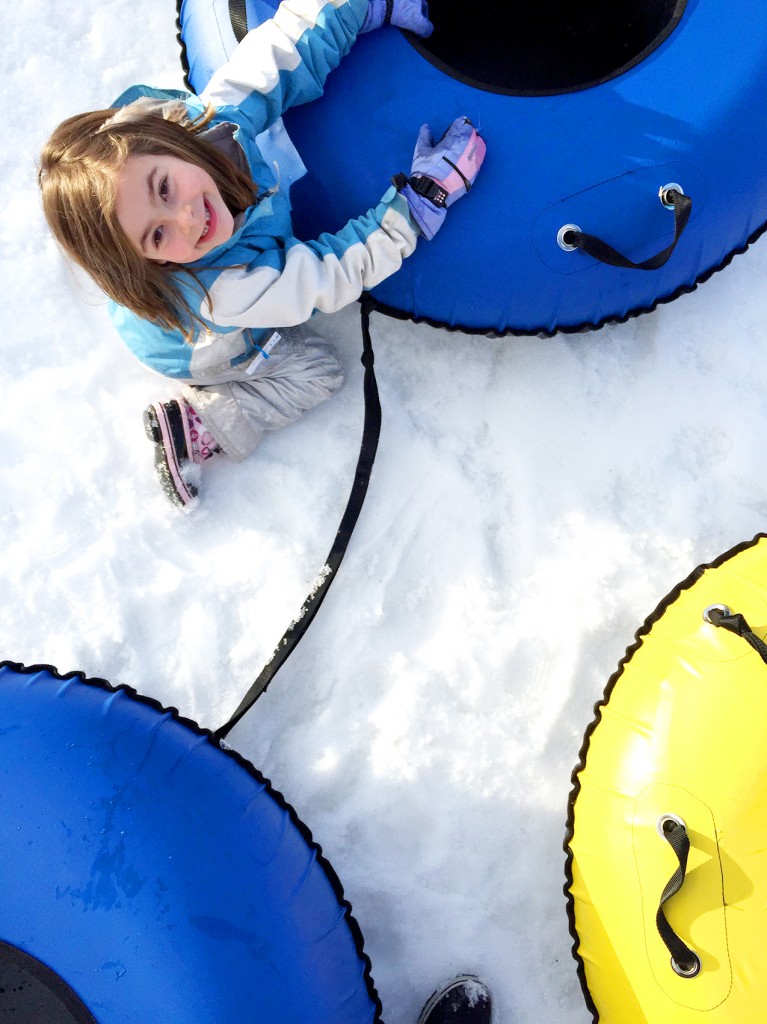 I took my nieces to Snow King Mountain, right in the heart of Jackson. It was a beautiful sunny Saturday and after a lazy morning it was time to hit the slopes. This time we traded our snowboards in for snow tubes.
The first and last time I went tubing was in Keystone, Colorado and loved it. It was something I never thought I would do again, but I was wrong. The kids were a great excuse to do it again as it was the perfect alternative to eating or shopping… although shopping and eating in Jackson Hole is amazing!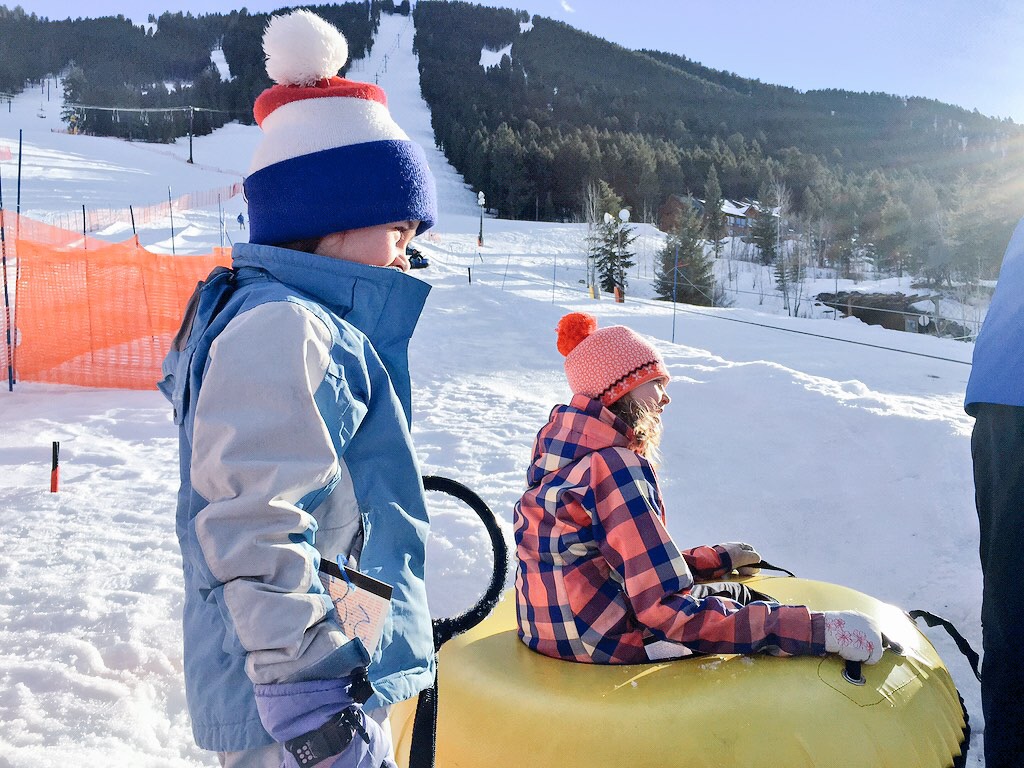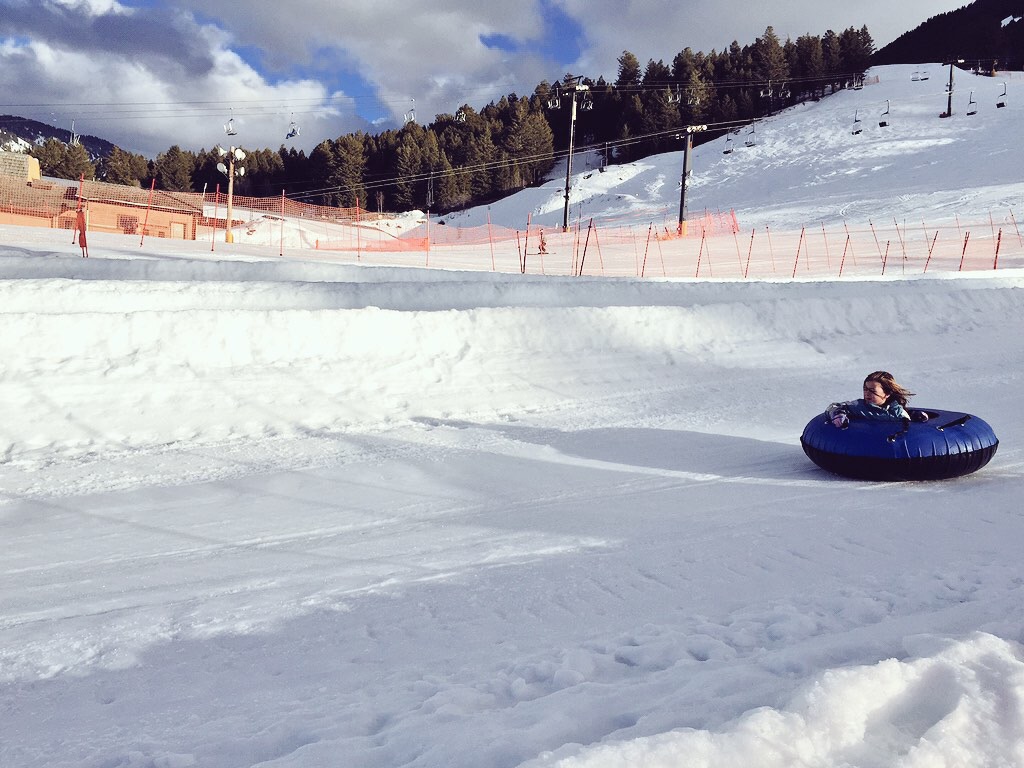 Pick a tube then have the cable send your adult butt up the hill. There's a guy that helps push you off, so tell him how fast you want to go or if you want a nice spin.
We must have had 10+ runs. I can't remember as my head was spinning, but it was fun and it was so great seeing the girls have the best time!
The day ended with shopping at Made where I bought a ring and eating at Pizzeria Caldera. Perfect girls night with the nieces.
more info
Adults are $20 and kids under 13 are $15. Each ticket lasts an hour, but you can add an additional hour for only $5. Tubing closes on March 21st for the 2015 season. Check the times here.
Have you ever been tubing?
Pin those pics and share this post!