Here's a guest post by Leo Dawson: After graduating from University in 2005, Leo moved to Spain to work for his father's Real Estate company. Although leaving the UK permanently he still loves to write about his country. When not spending his time dreaming about his next holiday, he enjoys playing football in the lower echelons of the Spanish amateur leagues on a Sunday morning. 
3 Secrets to Cost Effective Travel for Expats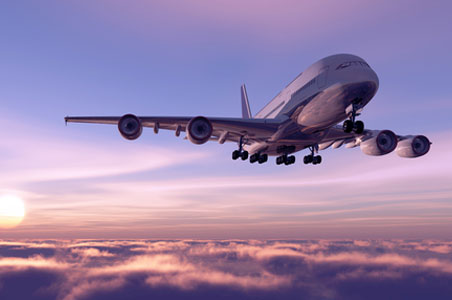 Being an expat in Spain has many benefits, but when it comes to traveling back home, the journey to your homeland can be exhausting and financially draining. People sometimes don't take into consideration the efforts that go into traveling back for family milestones or other important occasions. Nothing tests our patience and state of mind more than expensive add-ons that could have been avoided with a little pre-travel research.
To help expats with their travel, I've come up with a quick list of tips that should be consider before your next trip back home.
Ask a friend or relative to take you to the airport
As the increasing costs of your journey starts to accumulate, something that can help save money is asking a friend or family member to take you to the airport…even if your flight's at 6am! Being a part of the expat community means that your friends will be traveling quite frequently too so you can return the favor when they travel. You'll save money on taxis or not having to leave your vehicle at the airport, which accumulates hefty parking fees.
Pre-book flights to save money 
The art of saving money usually comes through the ability to plan ahead. Life Hacker reported that the cheapest time to book flights is 8 weeks before your intended time of departure. So, get on it and try your best to plan ahead!
Hidden costs of short haul flights
The dangers with short haul flights is that if you don't read the fine print, you could potentially incur additional costs. Parking4Less published a blog post on the 'Hidden Costs of Cheap Flights' explaining that a lot of airlines add baggage handling fees, extra taxes and infant charges on top of the original price of flights, so beware. It's not fun to run a bill that's filled with hidden fees and high tax rates.
Travel should be about the experience, not worrying about hidden fees. Am I right?
What is your tip on traveling for cheap?