What does Tuscany mean to you? Cypress trees, earth tones, magical shadows, little towns perched up on hilltops… that's what I was after!
I've challenged myself to a Best of Tuscany tour, a travel tour I started last week. The goal is to see as much of Tuscany as possible this year, to get out of Florence and learn more about the breathtaking region I live in.
Driving in Tuscany: Certaldo, Colle Val d'Elsa, Monteriggioni, Strada di Chianti
Certaldo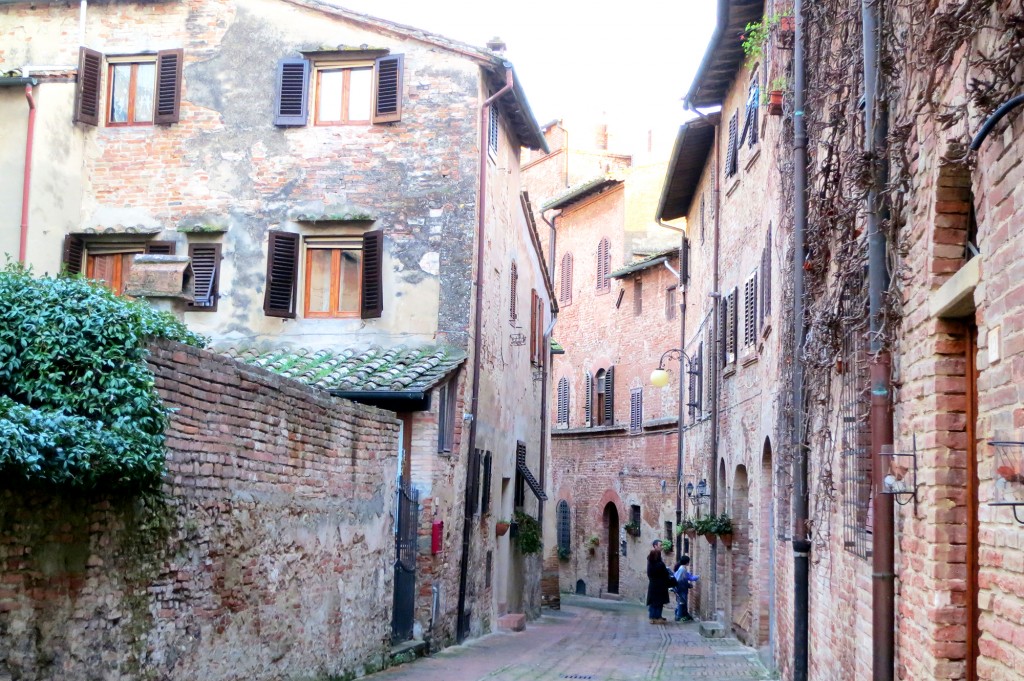 My husband and I enjoyed a quick 45 minute drive down from Florence hitting Certaldo. This place is small. Like really small. It's perfect for weddings, romantic photos, views of the hills and a nice escape! Without even leaving the Province of Florence we were able to discover this place out where the stars are hyper-exposed and the pace is almost at a stand still.
Once arriving to the main city of Certaldo we began the ascent into Certaldo Alto, the medieval section of town on the tippy top.  There were a few locals walking around and kids playing in the street—in the one narrow street.
We parked and headed to our hotel, Il Castello. The owner, Alfred, was kind enough to treat us for the night. He showed us around and shared wedding stories and musical tales that have played late into the night. Alfred is a musician besides the owner and manager, so luckily for guests there seems to always be live music down in the cantina during the season, January not being in season.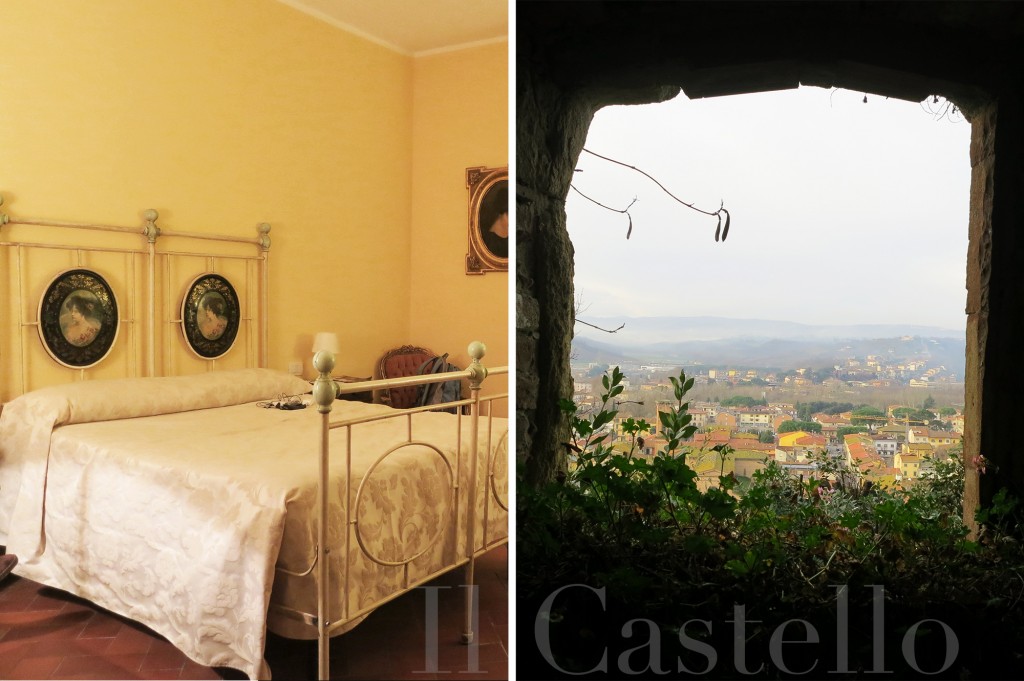 Besides being a great hub to travel from, Certaldo is a smart option for train travellers without a car. It's a just a 52 minute train ride for only 5.80€!
Top main attractions are Giovanni Boccaccio's house (a poet from the 1300's), Museum of Sacred Art and Palazzo Pretorio from the 12th Century. Their main annual festival is Mercantia which lasts five days in July.
I caught a few great nonni pictures and then headed down to the bottom of town. The walk was really nice and great for the thighs! There's even a swing on the left where you can enjoy the view and get high off the oxygen.
Time for apertivo. I ordered an Americano and Nicco grabbed a glass of Bolgheri at Caffè Solferino. Ok, maybe we had two rounds.
Since many places were closed during the week—January is (very) low season—there were two options for great dining. We opted for La Saletta and had an amazing plate of crostini topped with the two heaviest things that were ever created: foie gras and lardo (fat). Yum!
We were in the mood for pasta, so shared two plates. The ravioli was the best ever—filled with ricotta and spinach hiding under duck ragù—plus a plate of pici pasta with rabbit ragù…paired with Alfeo Bolgheri Superiore wine.
Dessert was a unique mix of biscotti with Vin Santo. Each biscotti was different, like chocolate or dried figs. It's one of my favorite desserts because of the simplicity and dunking ability.
Colle di Val d'Elsa
After a nice long breakfast of jams, salami, cheese, yogurt and of course a cappuccino at Il Castello we headed south to Colle Val d'Elsa. Even though 89.73% of the city was closed—again, low season—we were able to see everything cruising down the somewhat desolate streets. Our walk through town was spent spotting hanging laundry, teenagers in the Piazza del Duomo, tourists hunting for a lunch spot like we were and gorgeous corners with views peeking out. It was magic.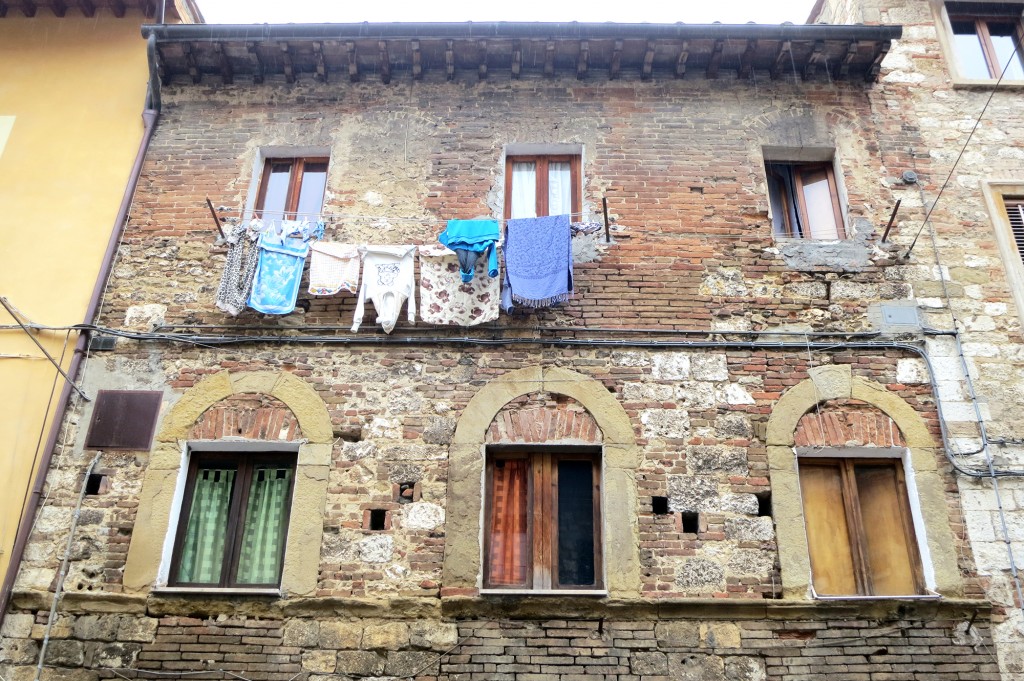 The brick was exposed. The colors were rich. We walked at our own pace and there were no tourists to bump into like at high season I'm sure.
Pasticceria Mario Barone had nice little cannellonis filled with cream and pistachios! (Ugh, I really hate adding 's' at the end of Italian words that are already plural! Scusami.)
FYI Arnolfo is a Michelin starred restaurant in case you want to check it out. They were closed, so we just peeked in.
Monteriggioni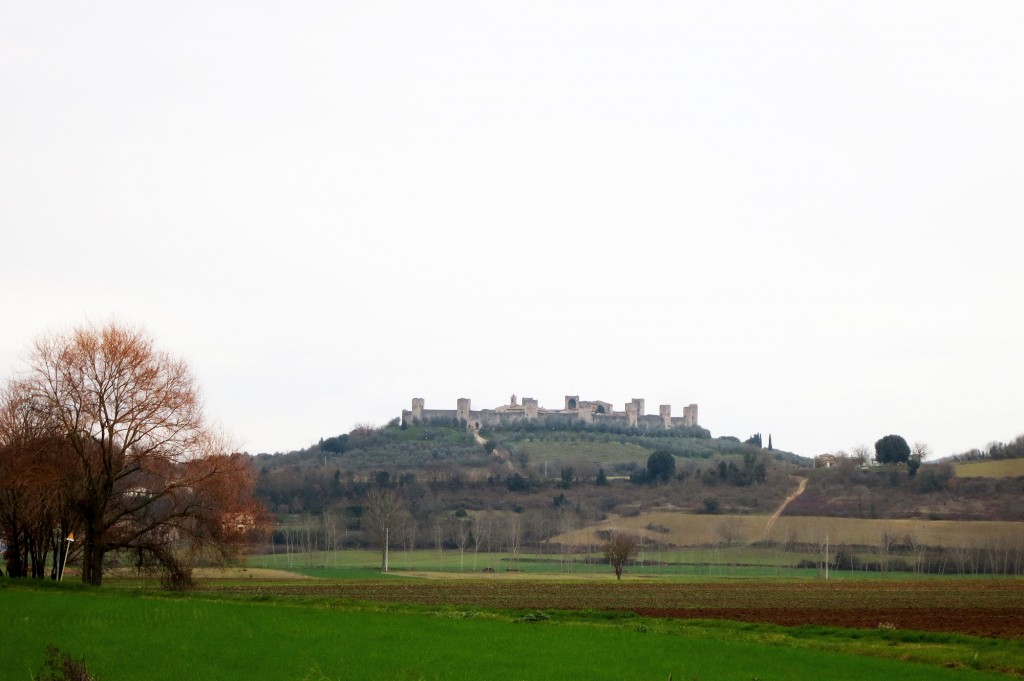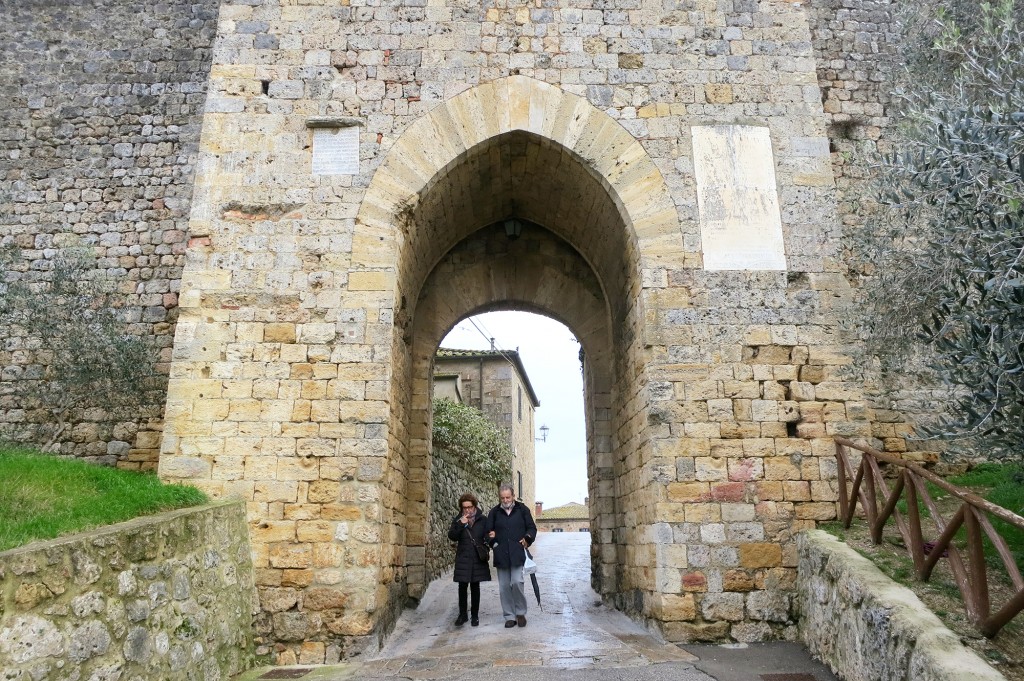 I didn't think there was a place smaller than Certaldo Alto, but there is! You can see all of Monteriggioni if you just spinned in one spot. Nicco's all excited to go back for dinner as the place is basically one large piazza with many inviting restaurants.
We walked through the walled "town" and then around the wall for a bit of exercise.
La Strada di Chianti
Rather than racing back to Florence on the autostrada I wanted to drive through the famous Strada di Chianti, The Chianti Road. We drove through Castellina in Chianti where Cecchi Winery and Rocca delle Macìe are located then up through Greve in Chianti, Panzano and Chiocchio.
We saw a lot in just two days. Up next, Cinigiano in Maremma!
INFO: Check out Il Castello on Facebook for live concert updates and more hotel info.
Have you been to any of these places? Any tips on what else to see!?
Please share this post and pin those pics!