Have you ever been positively or negatively affected by a hotel during your travels? If the hotel's a dump, you're not looking forward to heading back for a good sleep, right? And if the hotel's a dream then you don't mind recharging if you have time to kill.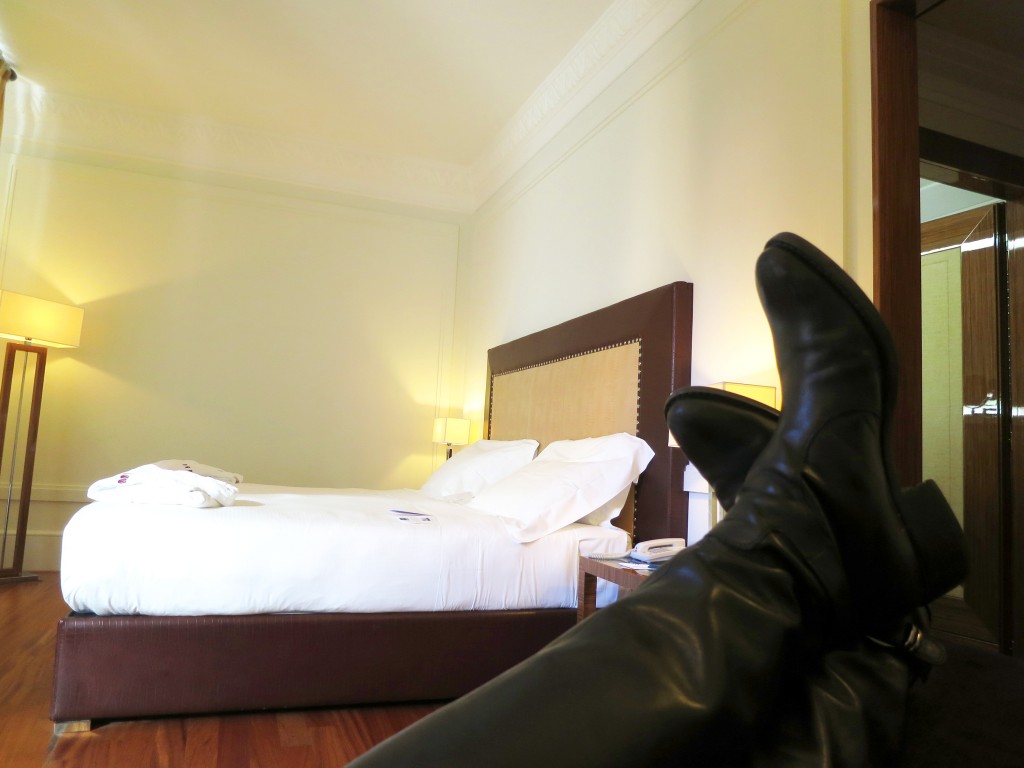 Growing up in hotels may have made me desensitized to hotels, or jaded. I sometimes go the apartment route when I can. Although, as I'm getting older I'm appreciating hotels' designs and services more and more. And beds! Who doesn't love a nice hotel bed? God, I sound like my Mom!
After being UNA Hotel Roma's guest for three nights I've been inspired to share my stay with you, since it was a hotel where I really enjoyed putting my feet up! This four star hotel has many perks plus a private garage for you road-trippers.
I've had drinks at UNA Hotel Florence, but this time I got to dream in UNA sheets…and in Rome no less!
5 reasons to love UNA Roma
1. Location, location, location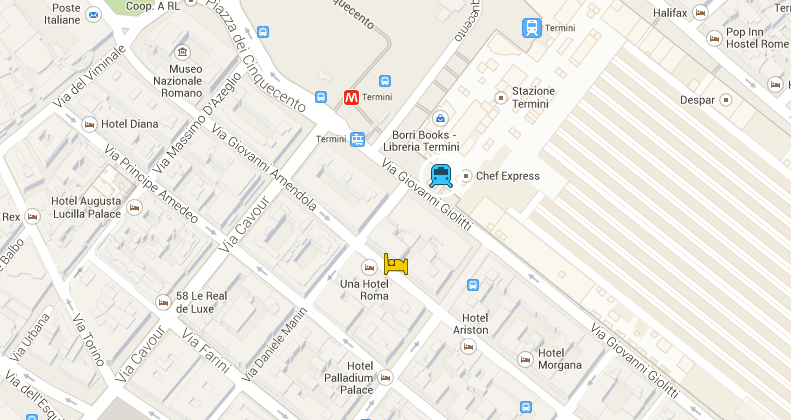 You can literally drop your bags off one street parallel to Roma Termini's train station and be immediately off on your Roman Holiday!
It is a second walk to the train station where the metro stop is. It only takes two stops to the Colosseum and a quick 10 minutes to the Trevi fountain…wow!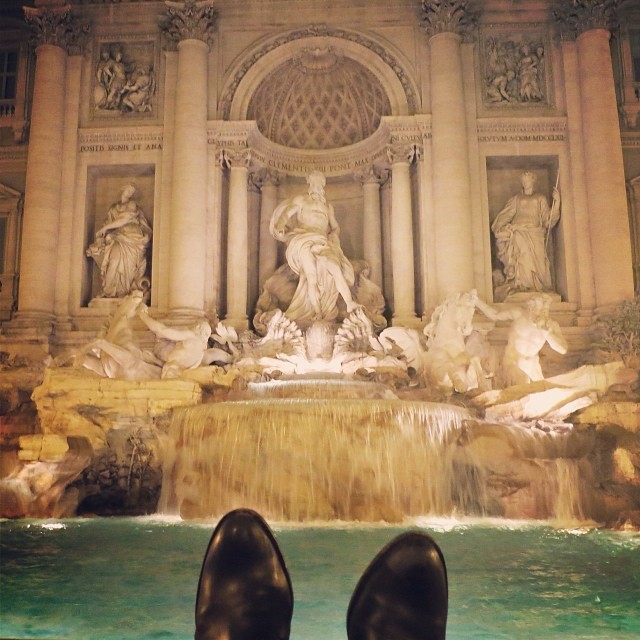 My last day I checked out in the morning and explored the whole city with Instagram pals Nicolee and Kevin. I dropped my luggage at the front desk and ran out the glass doors, leaving the official check-out for later.
It's a shame when you have more time to explore a place but the hotel is far from the station or airport, so you're stuck with your bags that scream TOURIST and weigh you down. Not in this case!
2. The bed, mammamia!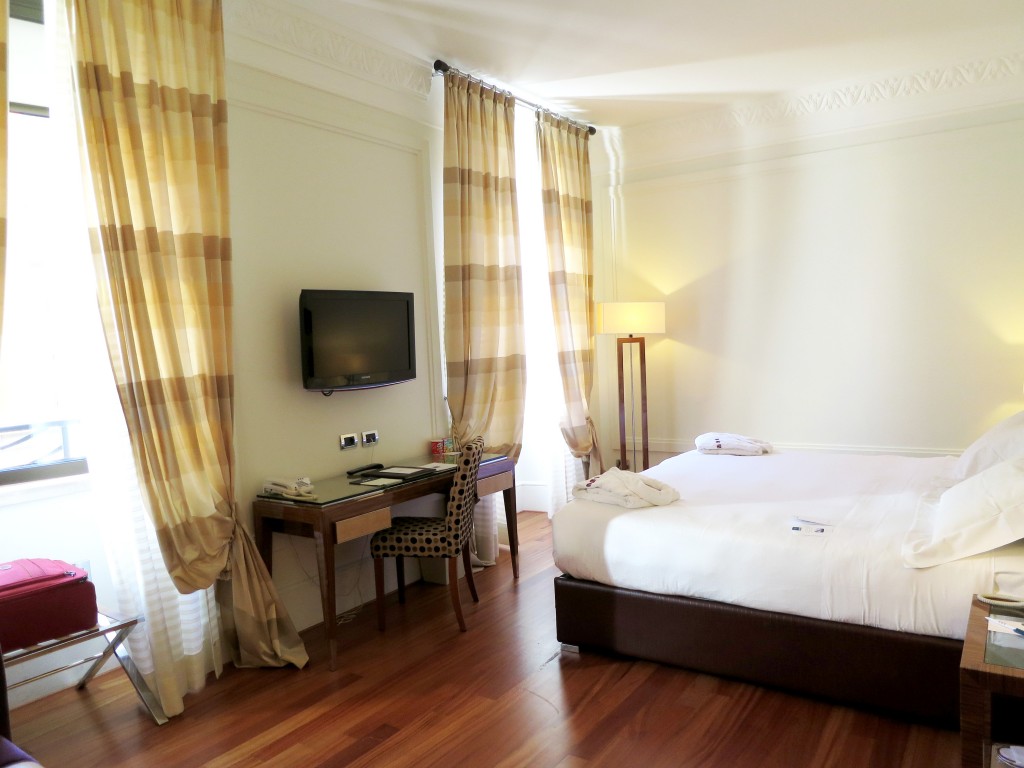 Comfort is not the word. Maybe semi-firm gushy marshmallow fits best. I always had my bed to look forward to when my Roman feet where starting to blister from all the kilometers I covered each day.
The top sheet was actually a duvet cover, meaning extra clean and none of those awkward "can't be cleaned" comforters. The pillows were out of this world. My pillows at home don't even compare.
3. Not just a shower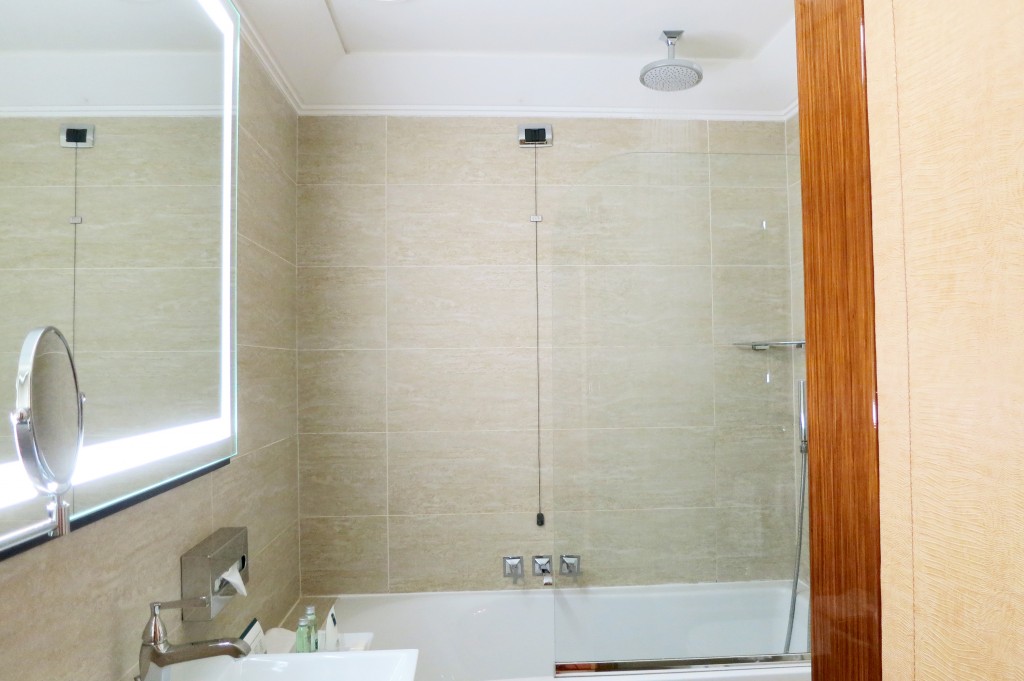 Close your eyes and listen to silence or the news (speakers play what's on TV) while imagining you're under a warm summer rain. The shower was another top feature in my room. The tub was larger than normal…if only I had time for a bubble bath!
4. Friendly staff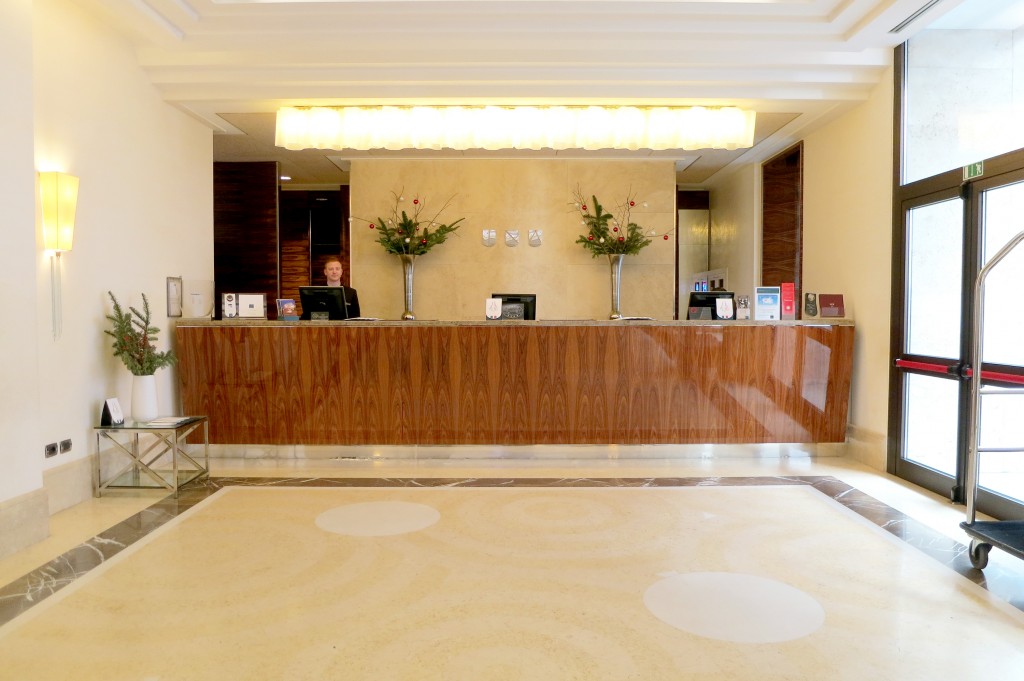 Besides always being available UNA's staff members were extremely friendly. One staff called a cab before I even called to ask. Maybe that staff member is just gifted with ESP or something.
5. Space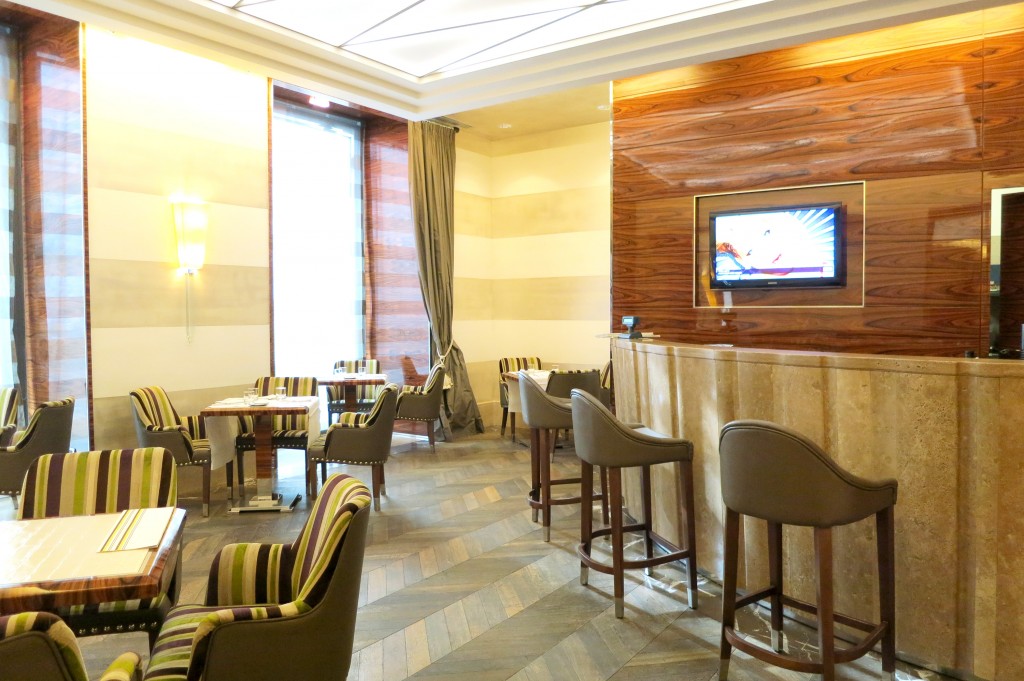 There was a room for everything. And pretty too. A room to read. A room to talk. A room to drink and watch the news. A room to eat. The spaces were all comfortable and welcoming.
Extras…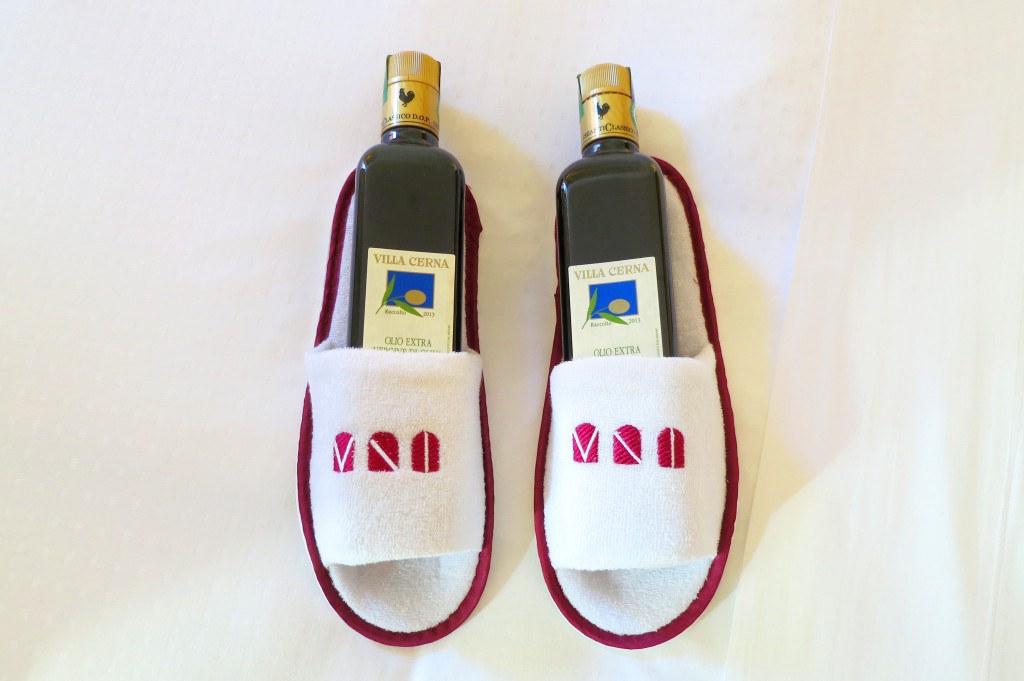 Let's not forget the bathrobes and slippers! Even if you don't wear the slippers they do make for festive wrapping paper! This pair helped protect my fresh olive oil from Cecchi Winery that I brought along as gifts.
One thing I was not able to take advantage of was UNA's overloaded colazione, breakfast, which runs from 7 – 10.30. I was on the go go go between tours with Walks of Italy and Scooteroma Tours…quite the adventure, so lacked time for breakfast.
Clean and modern sums up my stay. I feel like UNA really fit my Roman Holiday…
*INFO: Visit UNA Hotel Roma's site, Facebook, Twitter and Instagram, they are literally all over Italy! I was their guest, but all thoughts and opinions are my own.
What's your favorite hotel and in which city? 
If you love Rome too then share this post and pin those pics!