There is a magical place in Florence that flourishes with sweets, coffee and tiramisu cupcakes. This little speck of comfort opened last year in the heart of Sant'Ambrogio—an area that I love!
Unbeknownst to some (even me) this place even offers cake courses! I snuck in for a cupcake and coffee a few months ago, but was now ready to get my hands dirty with all types of sugar, colors and chocolate!
Dolce Lab Florence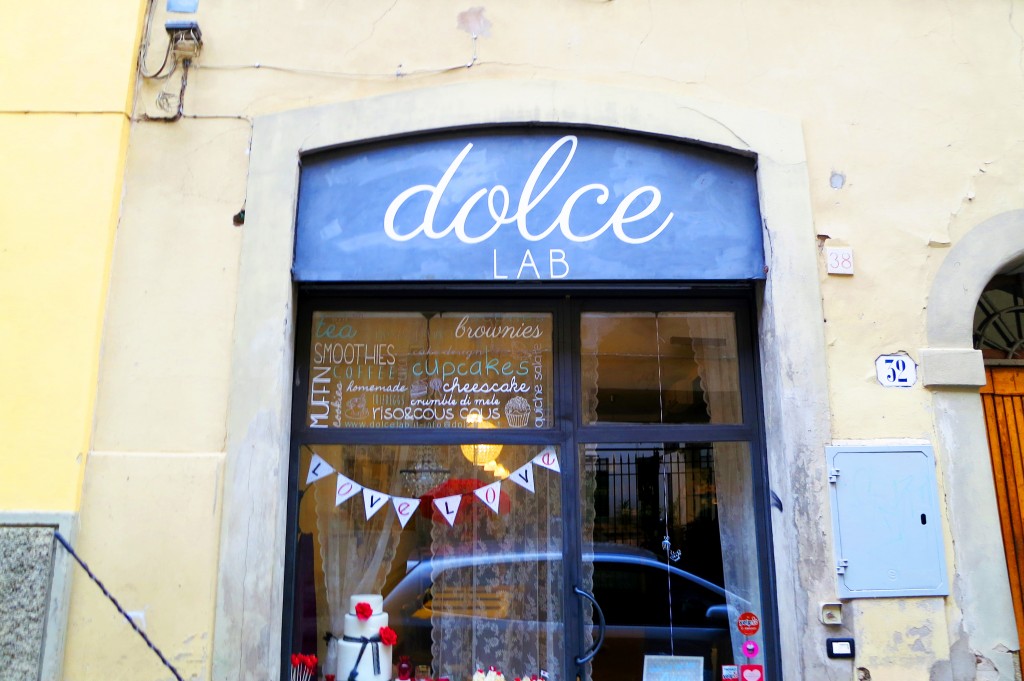 I was invited to join Dolce Lab in Florence for a full day of cake design with a few other lucky foodie gals. We were all greeted with mounds of cupcakes and fresh coffee. They even had amazing tea from my favorite Tealicious!
We took a seat and soon realized that we had no idea how to design anything, so we sat back and got a 101 from the owners, Sara and Francesca.
Learning how to decorate
Baking is not new to me, but cake design sure is.
Staring at me was a naked cookie, unfrosted cupcake and a ball of chocolate cake. Supposedly they were going to miraculously turn into a decorated cookie, symmetrically frosted cupcake and a chocolate drizzled cake pop. I was ready for the challenge!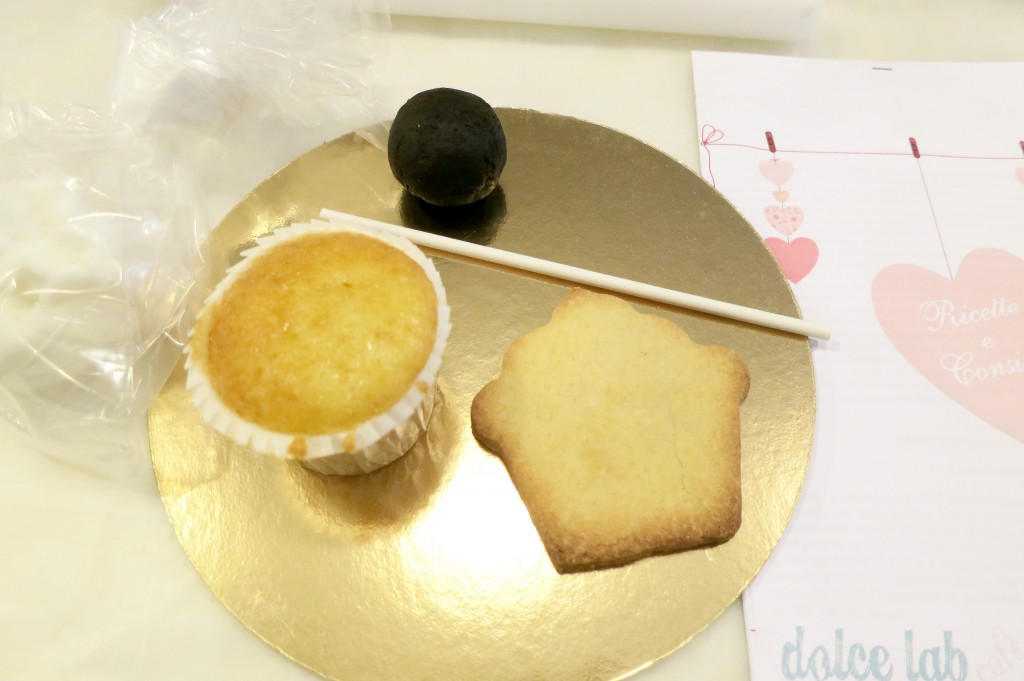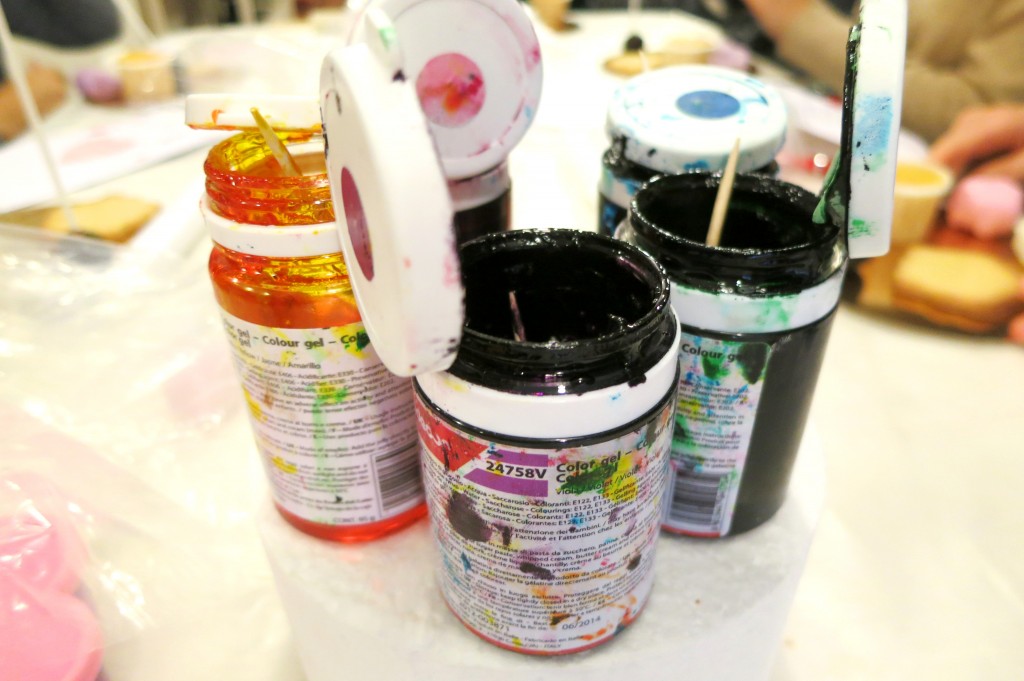 With the help of some food coloring and warm hands I turned my white icing into green and purple balls of sugar.
Next up was the roller. The icing was rolled thinly so we could cut out shapes like flowers and such to decorate to our little hearts' desire.
I loved stamping out all the shapes with the handy decorating tools Dolce Lab has. I may have popped a few sugary pieces in my mouth while decorating too. You know, I had to make sure it passed my tasting test and it did!
My masterpiece sweets were now complete. I had to set them aside as it was time for brunch!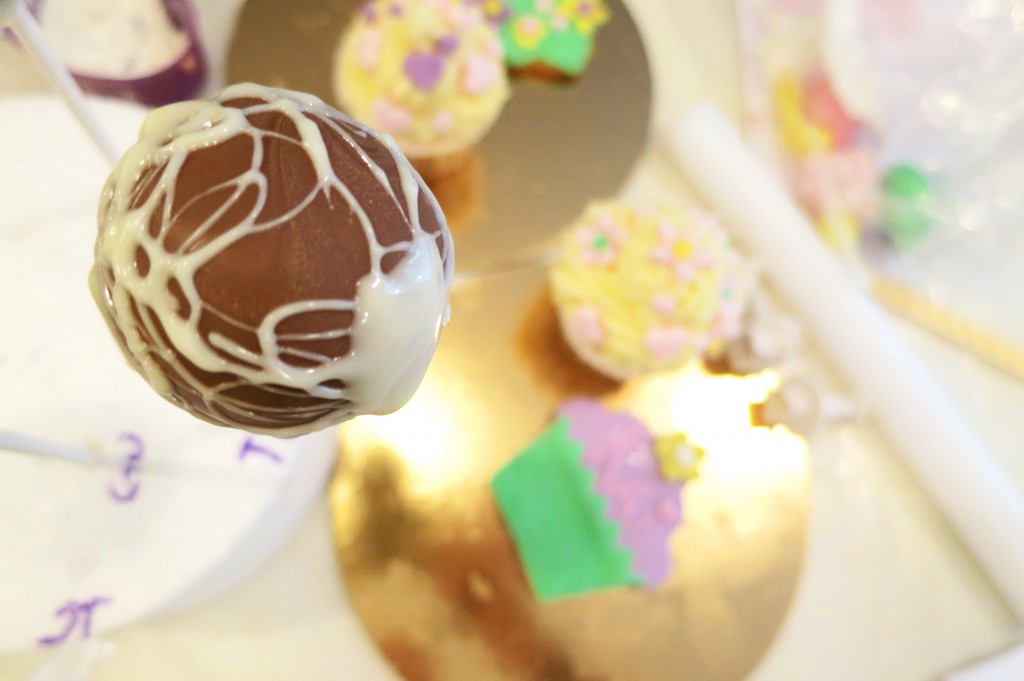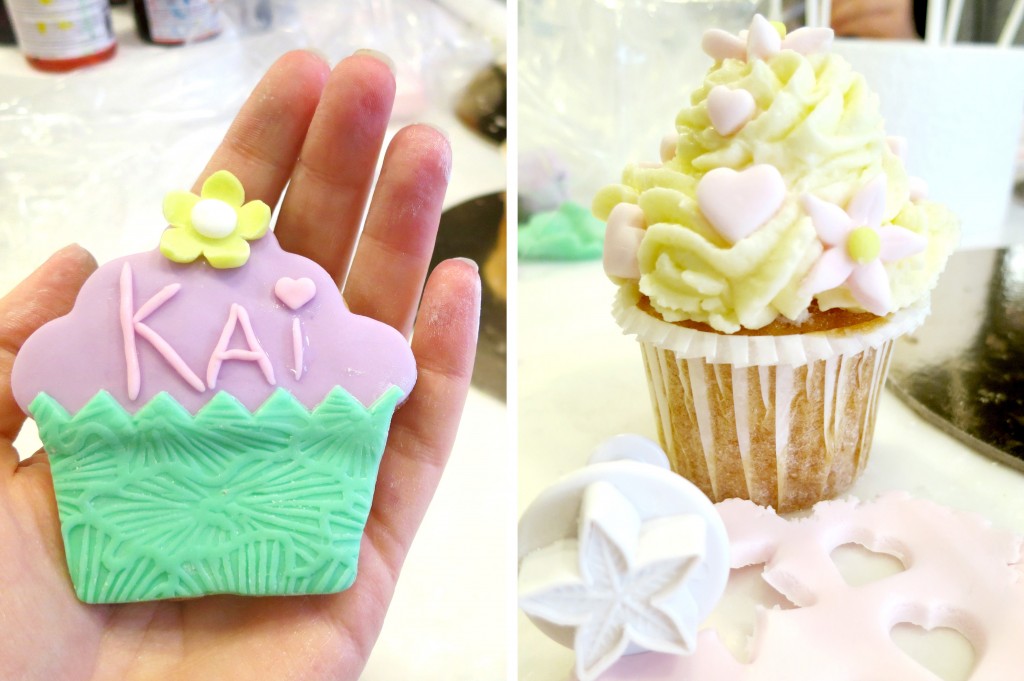 Brunch with Panino Tondo
Samuel, the owner of Il Panino Tondo—The Round Sandwich—made breakfast for all of us at Dolce Lab. Not just any breakfast, but an American breakfast with eggs, bacon and pancakes!
Oh the excitement that filled my salivary glands. I hadn't had an American breakfast in way too long. Cream cheese and lox, yes pahlease!
Got my fix!
Dolce Lab really impressed me. You can tell that Sara and Francesca have a deep passion for what they do and most importantly love to share their excitement by teaching their skills to others less crafty like myself.
If you're visiting Florence or live in Florence I recommend their classes. It's definitely something fun to do with family or friends. They even offer classes for kids!
If you're not a Do-It-Yourselfer then just pop in and eat their treats and drink their coffee! As for salty delights, go ahead and order from the eco-conscious Il Panino Tondo for any meal or occasion. I may have to try out their mean whisky burger some day soon!
Find them:
Dolce Lab is located on via dei Macci 38r. Check them out on Facebook, Twitter and Instagram.
Il Panino Tondo is located on vai Montebello 56r. Check them out on Facebook and Twitter.
What's your favorite sweet tooth fix!?
Don't forget to share this post and pin those pics!