I had no idea that the Cotswolds is the Tuscany of England. Rolling hills, muted colors, hay barrels and an animal here 'n' there. It's one of the most beautiful and quintessentially English landscapes I've seen in my travels. So, if you're heading to England, don't you dare leave this gumdrop of joy out of your plans!
Cotswolds means sheep enclosure in rolling hillsides, so expect to see many sheep and rolling hills. It's where I started my month long road trip in the UK and I couldn't have started it off in a better place.
The drive from London Heathrow was so beautiful once I got further away from the monster highways. Driving on the left wasn't so bad actually. I thought it was going to totally mess with my head, but it was fun to drive again since I'm sans car in Florence.
I didn't know what part of the Cotswolds to sleep in and I somehow got really lucky by choosing the adorable Corinium Hotel in Cirencester. Cirencester has many little streets filled will shops, bakeries, cafés, restaurants, pubs of course, salons, just about anything you need they have. It's also the perfect place to take many day trips from.
The perfect day in the Cotwolds
I spent two full days and two nights here and I highly recommend this one day itinerary that will let you see everything worth seeing and eating!
Cirencester
Start off in Cirencester with an English breakfast (of course), walk through the monotone streets and check out the abbey.
Northleach
Drive north to Northleach and have a bite at The Ox House Wine Company. They have a smaller menu if you show up after lunchtime like I did, but everything on it is amazing. There's a church and cemetery in the back, like every little proper English town. Psst, thanks Ricky from Inspired by Locals for this tasty tip!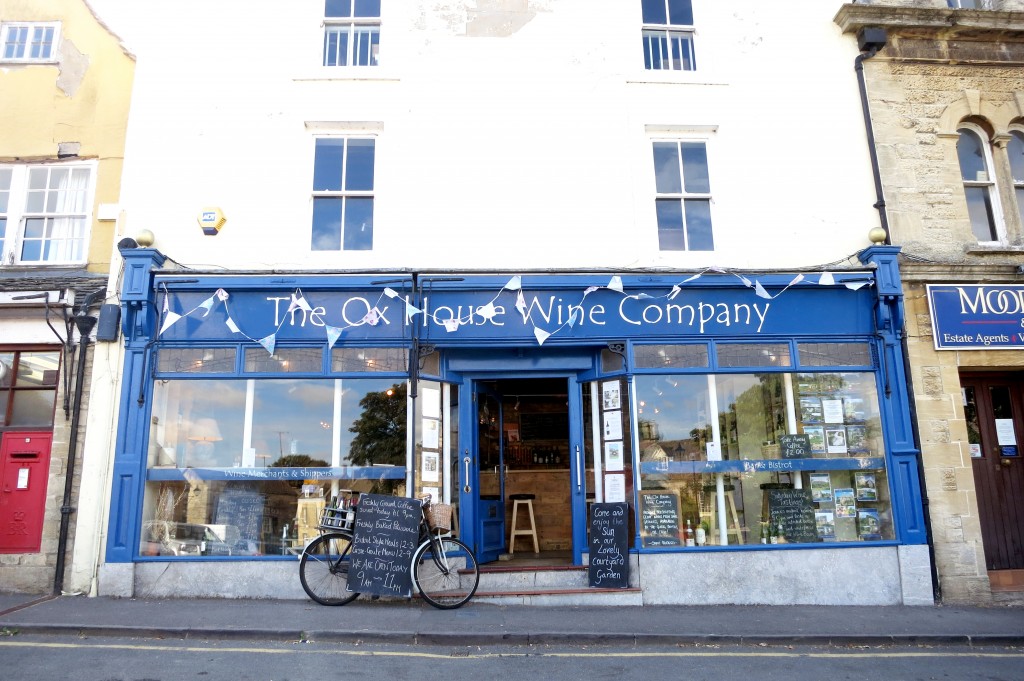 The Slaughters
Head north 7 miles and you'll find yourself in the infamous Slaughters. The name is derived from 'slohtre' meaning muddy, so don't think it's about massacres or anything gruesome. It's nothing but charming, romantic and filled with horses and fairies.
It's a gorgeous, fancy-pants neighborhood that screams England. Feel like a dreamy walk through the country and massive estates? Good, then just start walking! There are obvious walking paths and small roads connecting the Lower and Upper Slaughters. Each walk has great views where you'll find peace, quiet and sheep.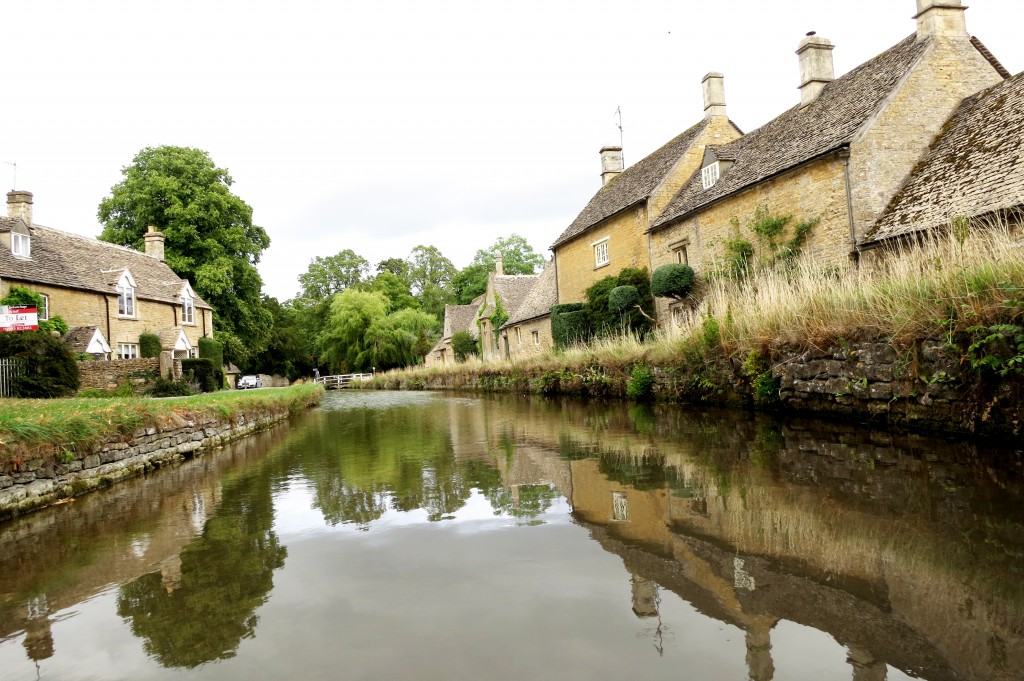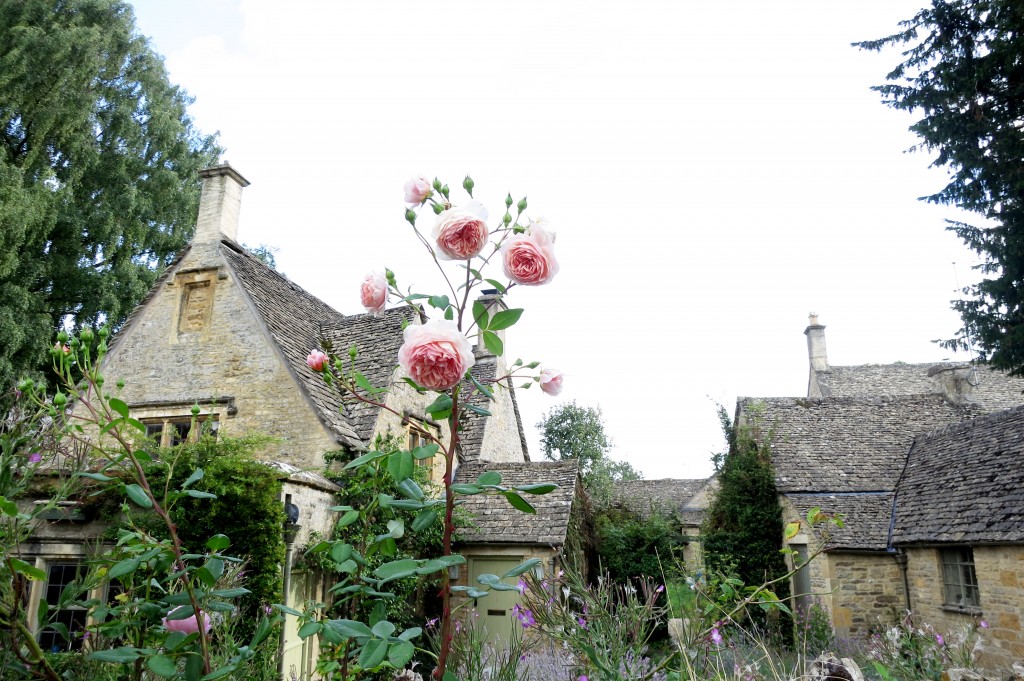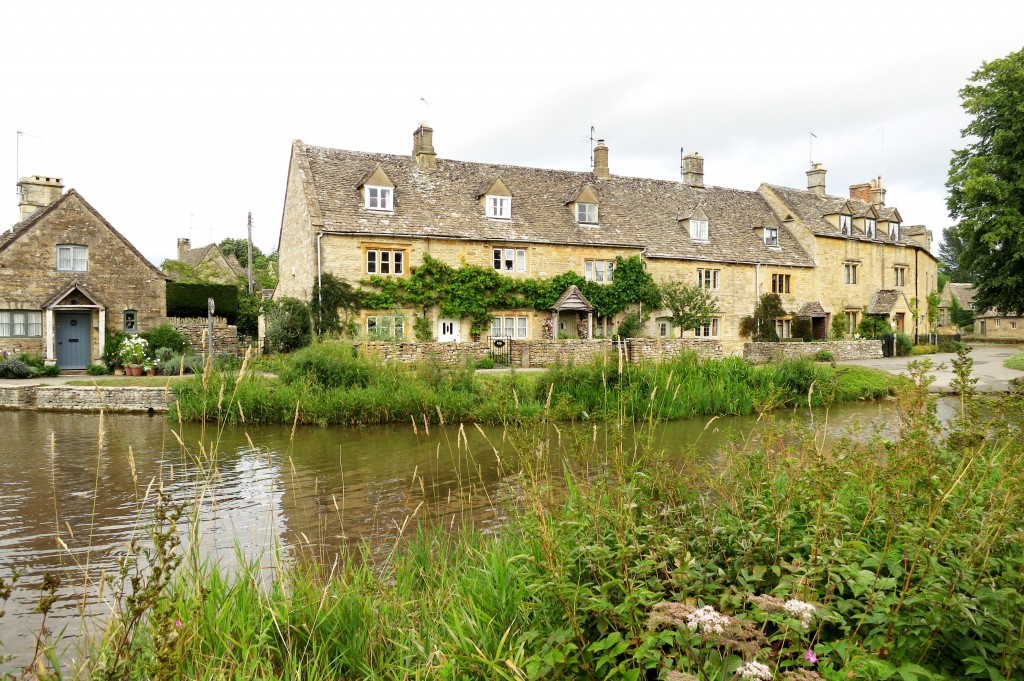 Stow-on-the-Wold
Sitting up on an 800 foot hill is the small market town of Stow-on-the-Wold. Park your car in the obvious center of town and do a lap. There are many little spots to eat and cool looking shops. Once again, there's a church and cemetery you should pop into. 😉
I managed to buy the most precious mug at the church from a woman selling many of her daughter's belongings. Unlike the churches I've been to in the States, the Brits seem to utilize these spaces for individual yard sales, so have pocket change handy for knick knacks.
Burford
Burford did not seem as precious as the previous areas, but it's still a perfect drive in and out. The little pubs along the main street looked cute, but honestly I did a quick drive-through to get to the next place, Bibury!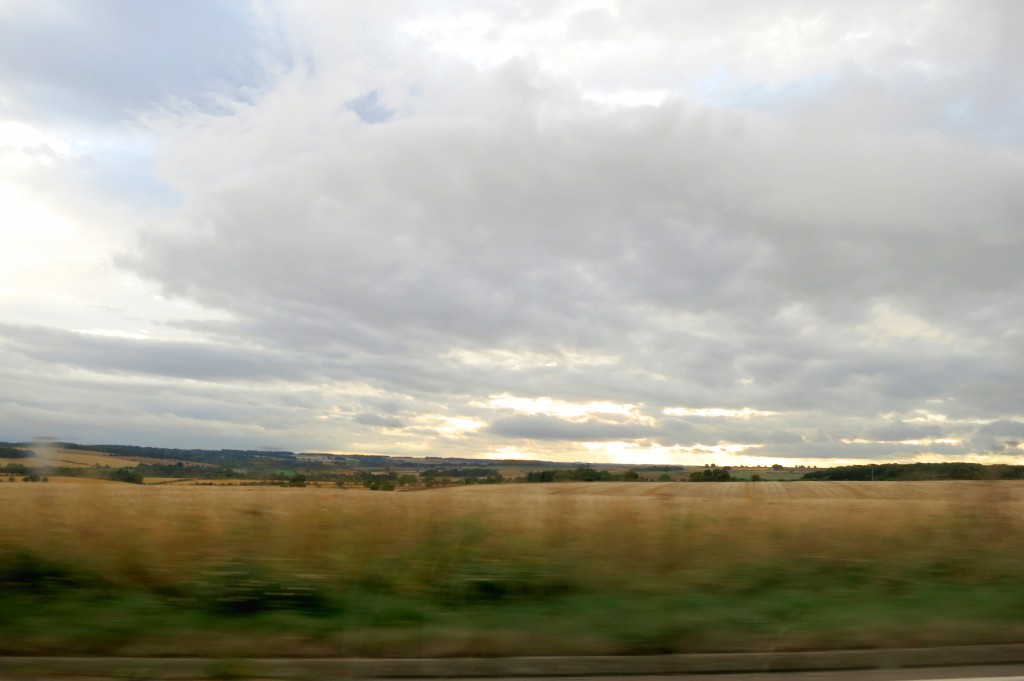 Bibury
Bibury is one of those places that feels like you're actually in a story book. It's magical, empty of tourists—at least when I was there—and has swans cruising down the creek, seriously!
Perfect rows of antiquary homes surrounded the magical narrow street of Bibury. Where were my house keys? I was ready to move in.
You'll hit this place around sunset, so it will be the perfect time for a glass of wine and then some dinner at the Swan Hotel.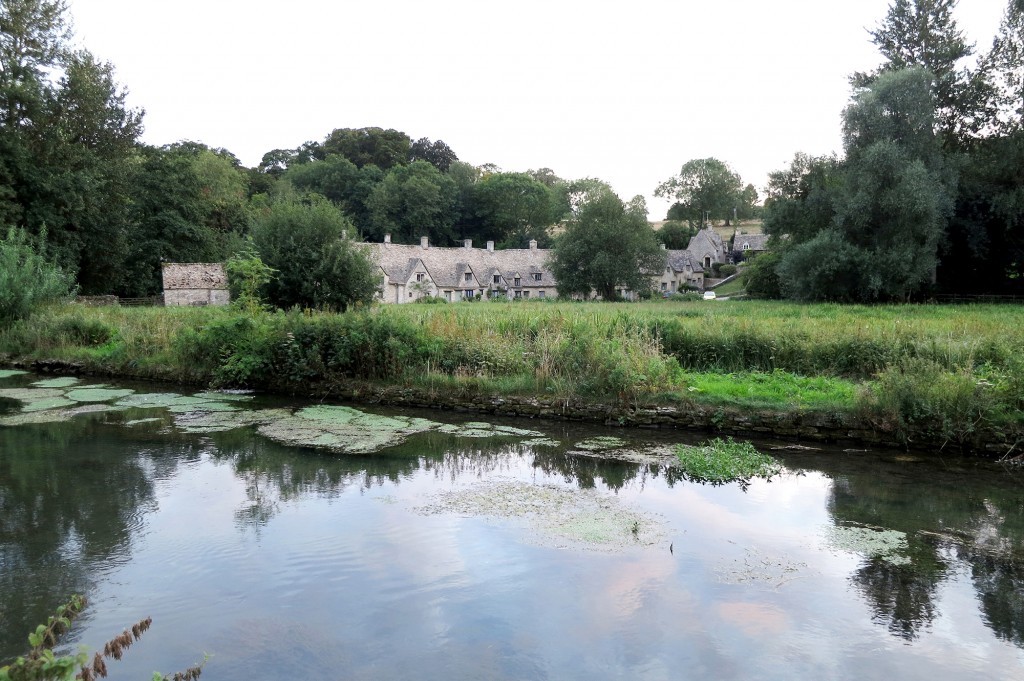 The Swan Hotel couldn't have been more perfect. Maybe I was high off the drive, the walk through the Slaughters, the swans, I'm not sure, but this hotel seemed like a mirage. It even had the 20th VW van I saw that day parked right in front just so I can share it on Instagram. These English are far too kind.
The restaurant inside has a cozy bar, large dinning area and an outside patio. The bar area is spattered with smooth mauve blues and images of swans and waterfalls hidden throughout the wallpaper. It's sexy and swanky. The bar benches are of a deep blue corduroy and the chairs are mixed in with plaid patterns.
The chic country atmosphere was blowing notes of Michael Bublé and Sade low in the background. The staff was young and frequent smilers.
The menu has great options and is well priced. My belly got a load of some lamb shanks and a beet goat cheese salad.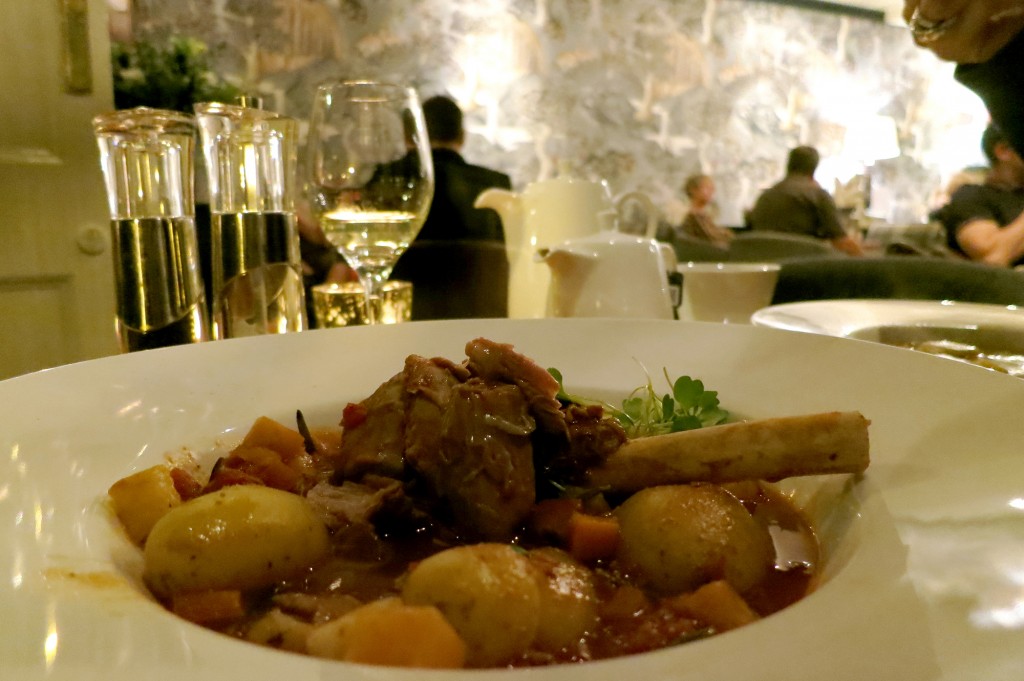 That's a wrap! There you have a full day in the Cotswolds. Food, drinks, shopping, walking…sounds like the perfect getaway to me. The best part is that each town is so close to the next making it all doable in just a few hours.
After leaving the Cotswolds I kept dreaming of it, I still am. Next up, Bristol!
What's your perfect English getaway?