Grappa's a funny thing. Actually, it's not that funny more like fire down your throat funny if you don't choose wisely. I'm a lover of limoncello, but have always wanted to learn more about grappa since it's another thing that Italians do best.
Trentino Grappa is a type of consortium of grappa producers in Trentino-Alto Adige in the eastern range of the Alps. This board certifies that it's made from the best grapes and adhere to strict tests that ensure that it's of the finest quality.
I was invited on a two day grappa, Trento DOC and Müller Thurgau tour put together by Alessandro, which was sponsored by Trentino Grappa. It was a great excuse to get back up to Trentino and finally understand what real grappa is supposed to taste like, yes even at 10 in the morning. Future posts will mention my love for Trento DOC white and rosé sparkling wines plus my obsession for Müller Thurgau!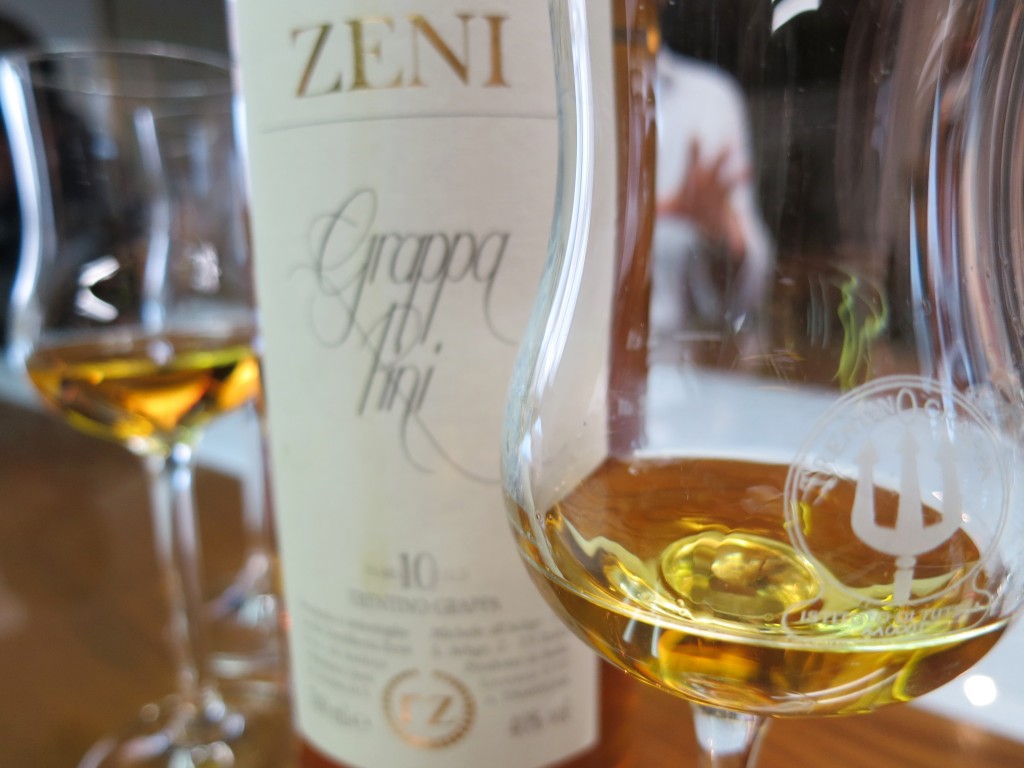 The first night we had a grappa tasting with the head of Trentino Grappa at Osteria Da Guidi. It was a gorgeous setting for a late night, romantic dinner. We tried Pisoni white and aged grappa, aged being my favorite.
The next day we toured Zeni and Pilzer distilleries up in the hills. They both seem open to the public and the owners of each guided us on the tour and opened their cellars to us for more than an hour. I sniffed and sipped about 9 plus grappas that day and fell in love with Zeni's 2000 (above) and Pilzer's 'acquavita' of Williams pears (featured in the first row below).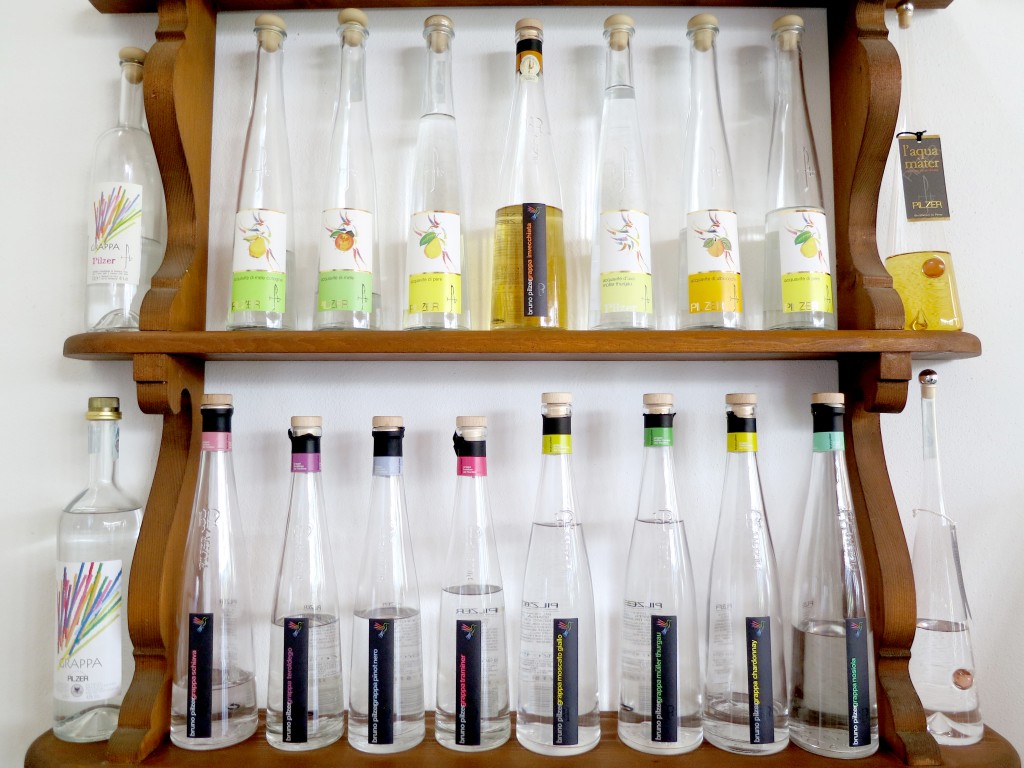 5 interesting facts about grappa
It's better to drink it from grappa producers. Grapes used for grappa are typically from the pomace (skin, seeds, pulp and stems) that have been discarded when making wine. It's a great way for wine producers to get the most out of their grapes, but not always the best way to get the most out of grappa. Follow?

It should not have to have a pear in the bottle to taste like pear. You may find a bottle with a pear sitting at the bottom. This is primarily for show. It doesn't add any additional flavor, since the flavor is already intense due to the fermentation and filtering process.
It was used to keep soldiers warm… and a bit drunk.
It's only called grappa if it was distilled in Italy, San Marino or the Italian area in Switzerland.
By law, winemakers can only sell the pomace to grappa makers to avoid the dangers of producing grappa since this ensures that it's distilled correctly by removing all hints of methanol.
*Thanks to Daria (who also took me on a tour with the famous Paolo Parisi) for recommending me for this tour and to Hotel America for putting us up for two nights!
Are you into digestivos?