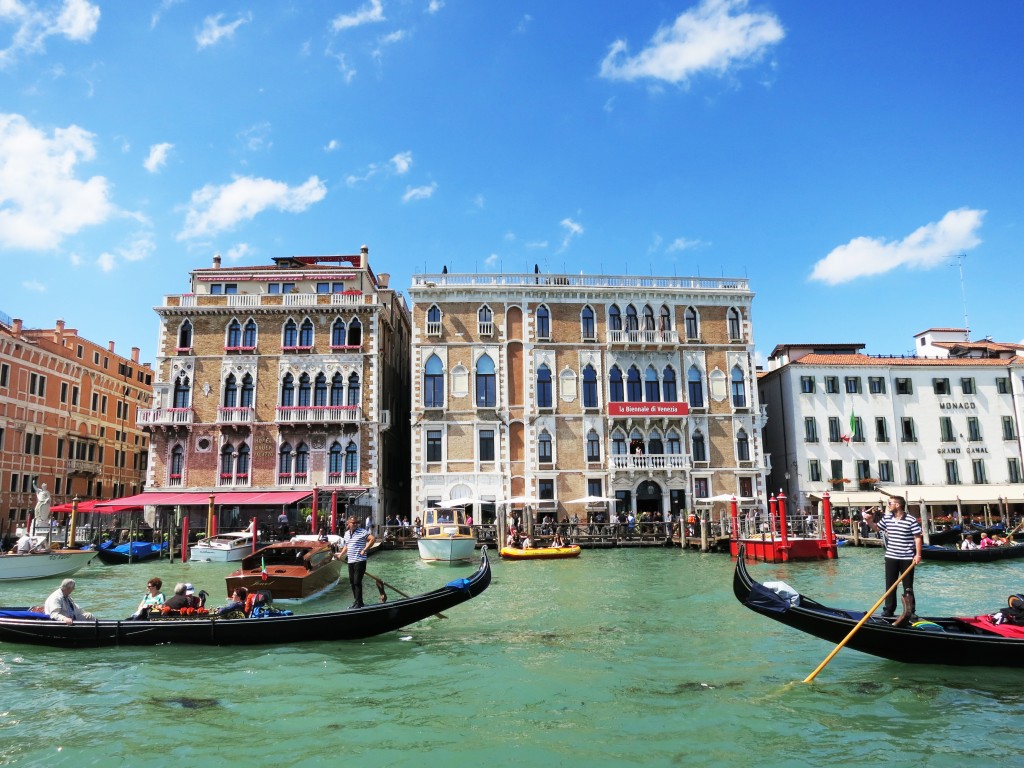 Who doesn't love romantic getaways? Especially those involving water, small cities and an air that screams 'PDA'. Venice is that place for many and recently I returned for the fourth time and realized that as quaint and unique as it is, Venice may not be for me.
If you have some doubt in visiting Venice and are still on the fence about going or if you went and it just didn't do it for you, but you couldn't pin point it then this post is for you.
Love Venice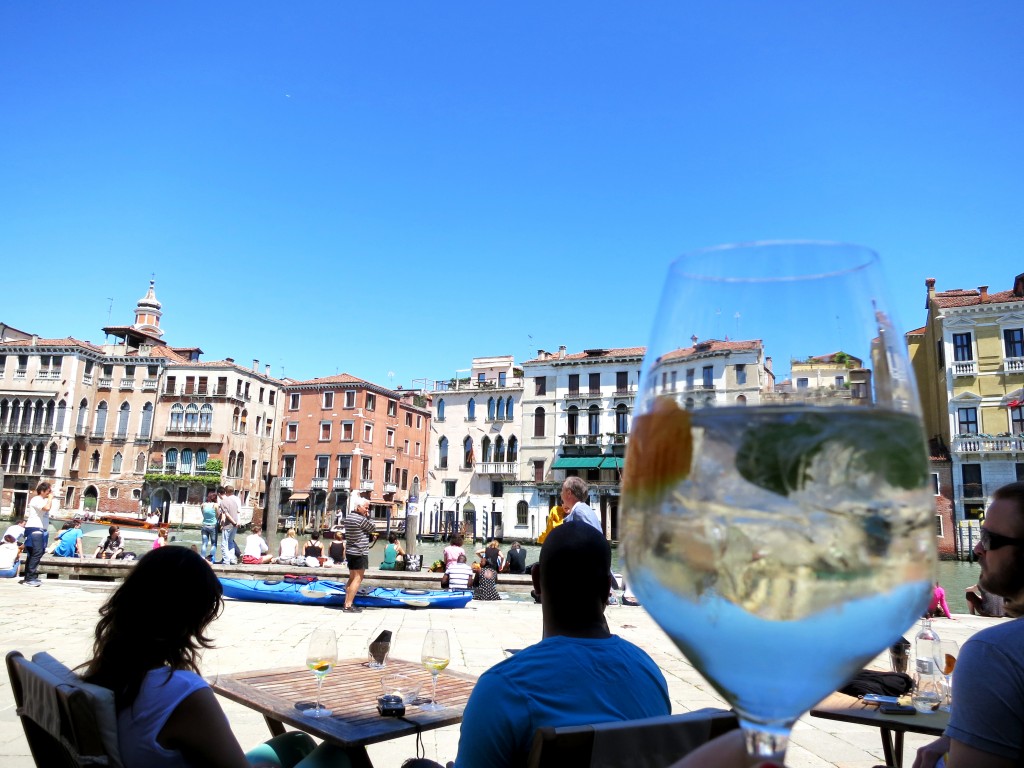 This place is Instagram heaven! If you're the type of person who has to stop every 20 meters to snap a shot rather than take in the scenery then you should go for at least a day trip. The laundry is hung across (rather than against) buildings, which offers up a different type of scenery that is so different and fun to capture, even compared to Florence.
Besides being on a lagoon and surrounded by water the architecture is divine. The harsh Gothic and Moorish styles add so much to the experience. I almost felt like I was on a movie set, since it's so different from the Tuscan architecture.
Some of the best spots to grab a bite in are the cheaper, local ones. Duh! I know that it's obvious, but there are stand-up bars where they serve panini. These are great pit stops for budget dining, but sometimes it's nice to find an actual resting place and plop down for a long, relaxing meal.
Seafood. We don't have much in Florence, so whenever I'm by the water I eat lots of it. If you're not into seafood then it may be a 'hate Venice' point for you, but they do have guanciale (sweetbreads), pasta and other non-seafood items. However, to eat like a true Venetian you better eat some seafood.
There's nothing better than sipping an Aperol Spritz, Ugo Spritz or a Bellini by a Venetian canal. These three aperitivi are the most popular local drinks of the area. I may have a tiny problem with Aperol… there's always a bottle ready to go in my fridge.
Hate Venice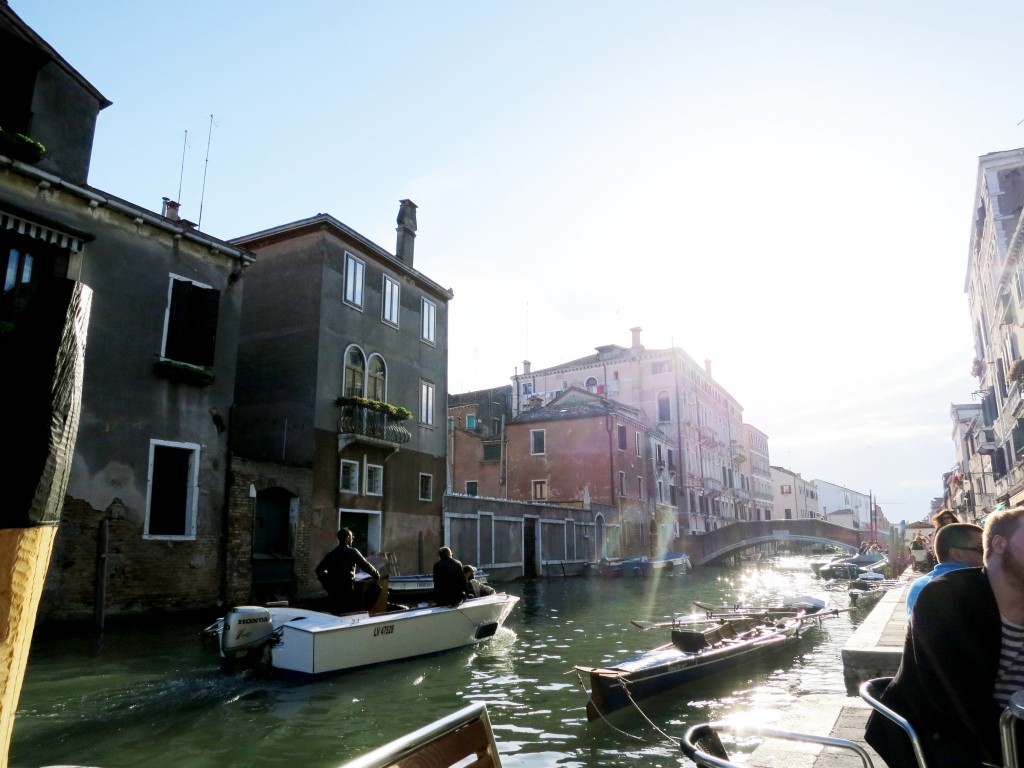 If you do choose to sit and enjoy a meal be ready to pay for it with your arm and maybe half your leg. It can get quite pricy! The average spots seemed as or more expensive than the expensive spots in Florence. On a positive note, you'll eat well, just please steer away from the restaurants that post their menus on the street in front of the tables. This screams 'tourist trap.'
Steps. I love steps, so I can work out my quads a bit while strolling around, but if you have (for some reason) decided to take your new born baby and a stroller with you then be ready to spend 87% of your time lifting it up and over a million bridges. Only two bridges have ramps for wheelchairs and strollers and the rest are alllll steps. Also, if you're handicapped or over 83 you too can go and enjoy Venice like anyone else, but just be ready for a long, tiring day.
I spent three days staring at my iPad mini making sure we were going in the right direction. Um, I may in fact have a touch of OCD, so prefer not to get lost. The last three times I was in Venice I had no smart device, so did enjoy wandering around and getting lost, but once you have a smart phone it's really hard not to use it… especially when you're meeting friends at a certain time or have to make your way to the station to catch the train on time.
I'm on a boat gondola. You'll take the most expensive boat ride of your life! If you take a private water taxi it can run around €70+ just to go back to your hotel. A gondola runs €100 and to be honest everyone looks pretty bored on a gondola. The women are smiling and taking pictures, but the men are bored out of their minds.
Four times may be enough in one lifetime, but I'm still willing to go back.
Are you a lover or hater of Venice?
Share this post and pin those pics!